– –

The Series
[Rating:2/5]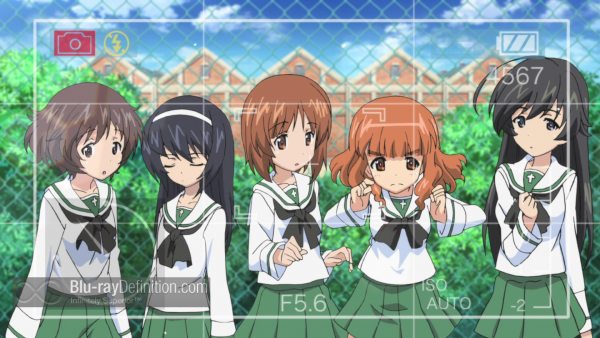 The Girls und Panzer series is an odd series set in an alternate universe where high school girls compete in sensha-dō, or "tankery". It's a competition combining the use of martial arts principals and warfare using World War II-era tanks. Their modified ammunition rounds and special alloy-coated tanks don't allow the tanks to be penetrated by the rounds, but it doesn't make the competitions any less grueling or hazardous. Into this world steps the jittery Nishizumi Miho. From a long line of sensha-do instructors, Miho transfers to Ōarai Girls Academy in order to avoid sensha-do, since the school doesn't participate. She quickly finds herself being pressured into joining the newly reinstated sensha-do club by the student council president, Kadotani Anzu. Reluctantly, Miho joins, and shows an uncanny knack for leadership and strategy, true to her family's name and legacy. Surrounded by a group of new friends, the likes of which the shy girl has never had before, Miho helps to lead Ōarai through the sensha-do national championships, with unexpected success. It's competition, she will soon learn, means more to the school than simple bragging rights, it may mean the survival of the school.
But one can pretty much forget all of that when approaching these brief OVA episodes that do no more than pull the protagonists away from the sensha-do so central to the series and place them in a series of comedic vignettes. Each of the seven OVAs lasting only approximately 10 to 11 minutes including opening and closing credits, is pleasant enough, but is filled with no more than typical anime fare like swimsuit modeling, camping trips in, what else, swimsuits, and even a silly dance routine. Priced at a list price of nearly $40, this set would have been better off being included as the supplements on the TV series release rather than a stand-alone product.
Video Quality
[Rating:4.5/5]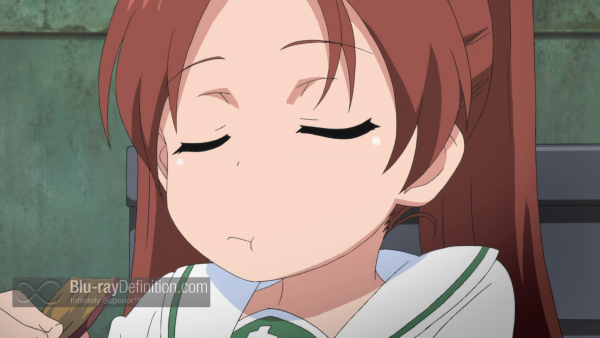 Just like the complete TV collection, the picture here is just fine with crisp detail, brilliant colors and clean fills. The transfer comes in a nice AVC/MPEG-4 1080p encodement from Sentai Filmworks that shows little in the way of anomalies.
Audio Quality
[Rating:4/5]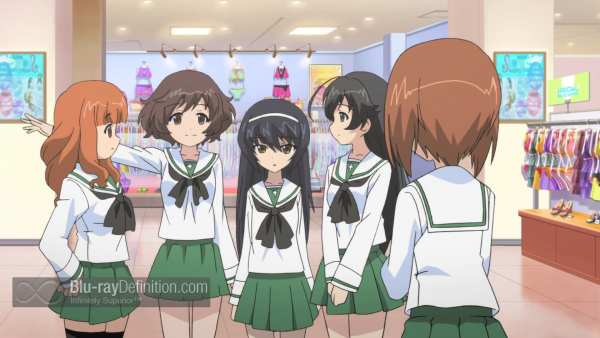 The two stereo audio options in DTS-HD Master Audio 2.0 (48kHz/24-bit) are just fine for the materials at hand, with clean dialogue and a good span of stereo effects. The Japanese voice cast is still my preferred option here, injecting more authentic character.
Supplemental Materials
[Rating:1/5]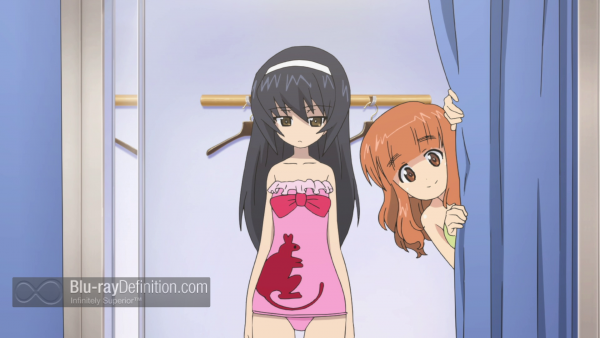 Nothing much here.
Impersonations Take 2 (1.78:1; 1080p/24; 00:01:31)
Clean Opening Animation
Clean Closing Animation
Sentai Filmworks Trailers
Disc Credits
The Definitive Word
Overall:
[Rating:2.5/5]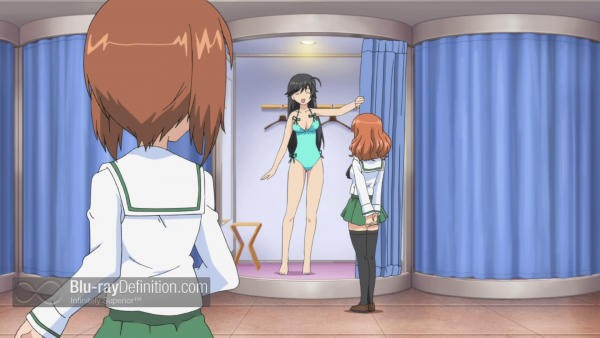 While the characters of Girls und Panzer are still enjoyable, but these OVAs don't match the depth of the original series and would have been better off as an addition to the series proper, rather than a stand-alone release. It may only be worth getting if you can find it at a greatly reduced price.
Additional Screen Captures
[amazon-product]B00GB0OUX6[/amazon-product]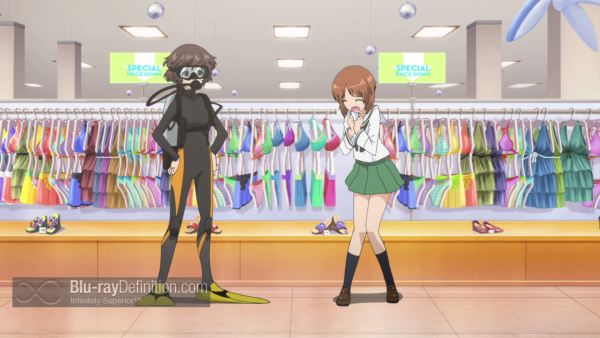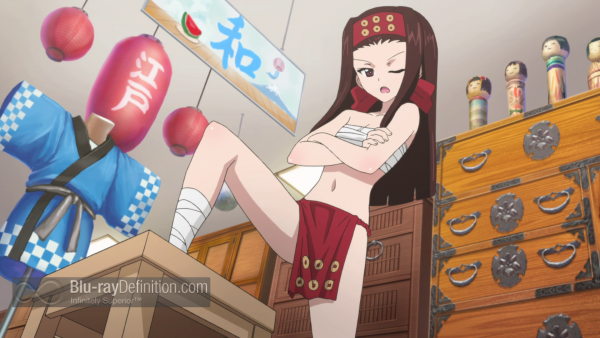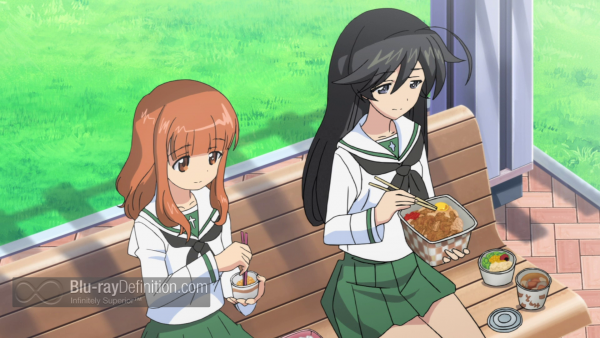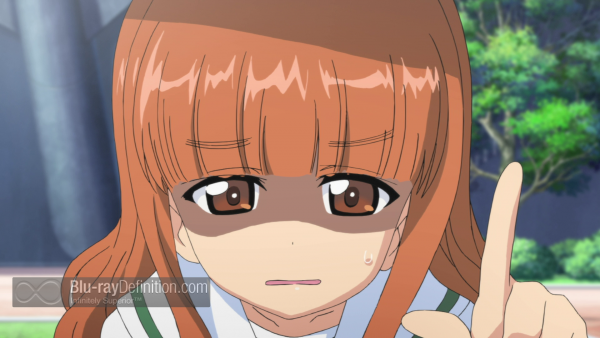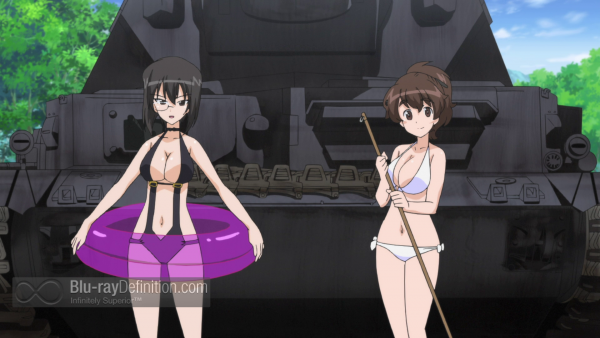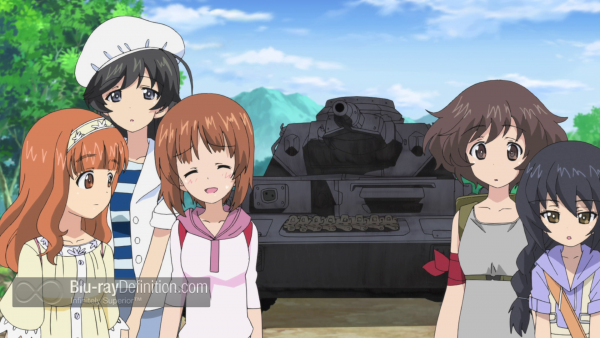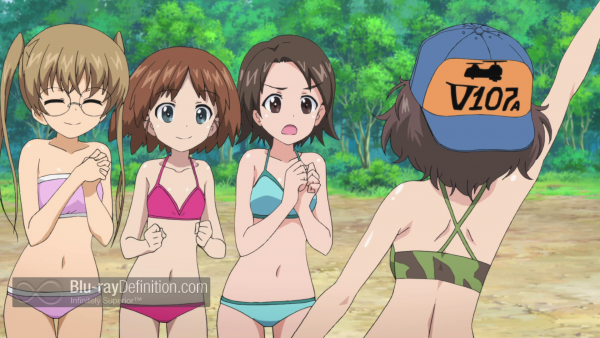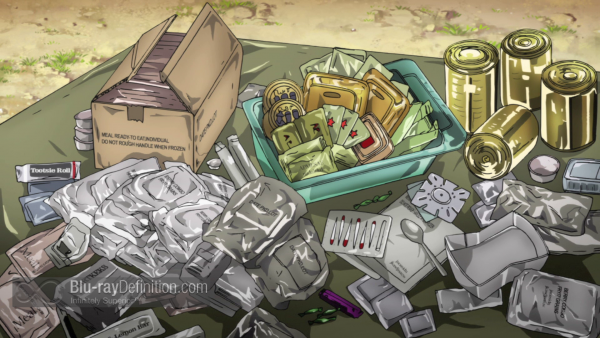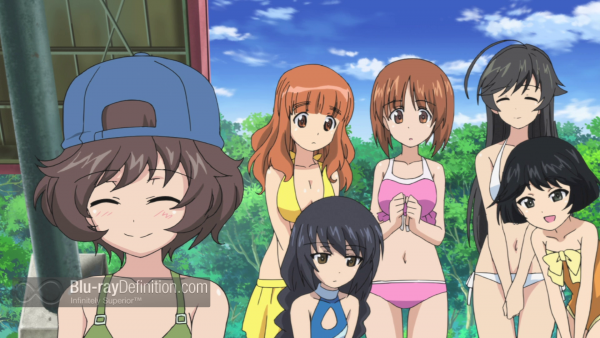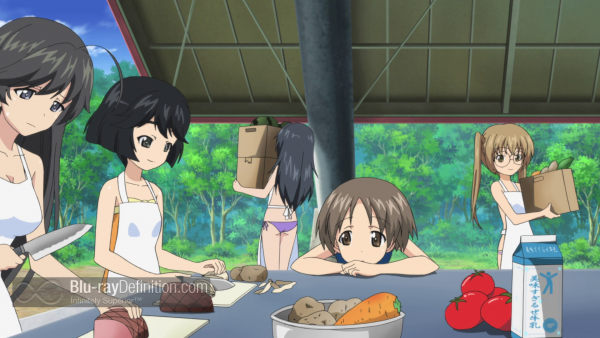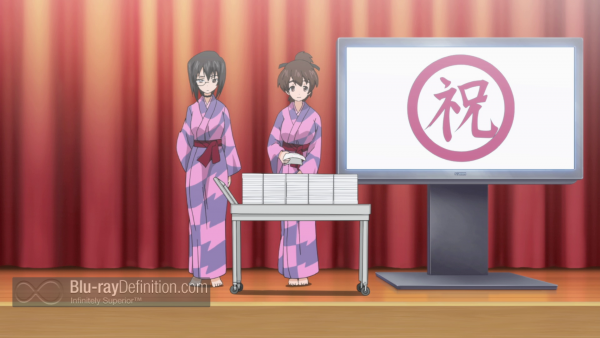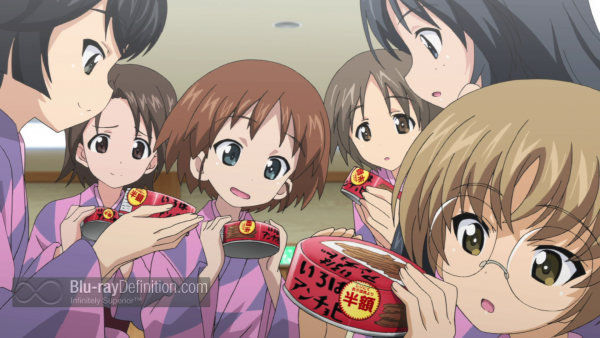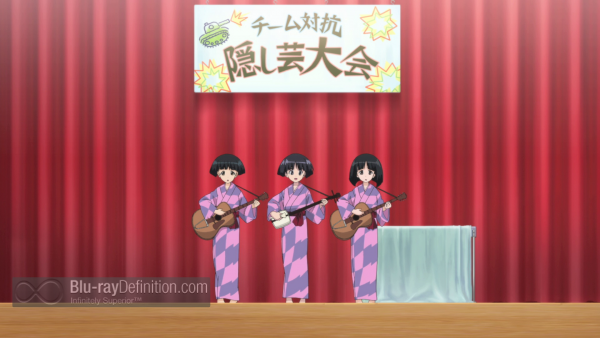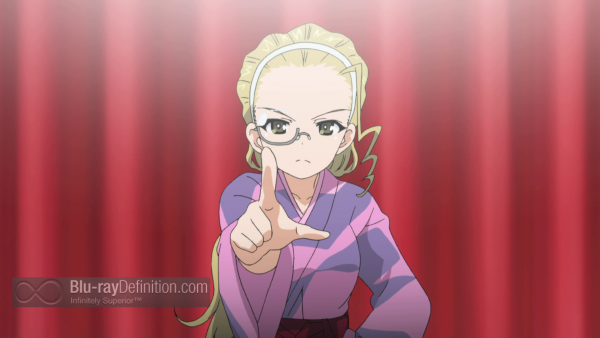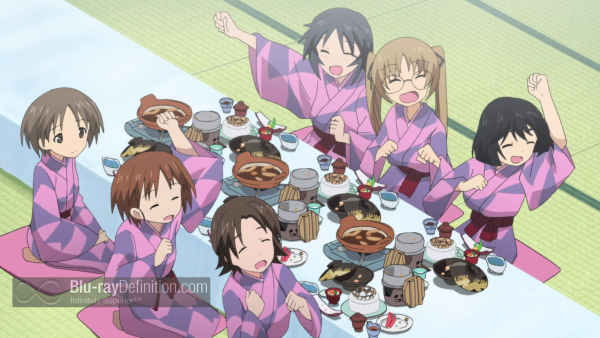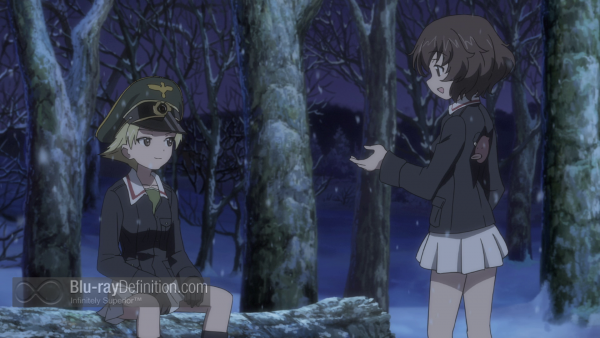 [amazon-product]B00GB0OUX6[/amazon-product]