– –
The Series
[Rating:4.5/5]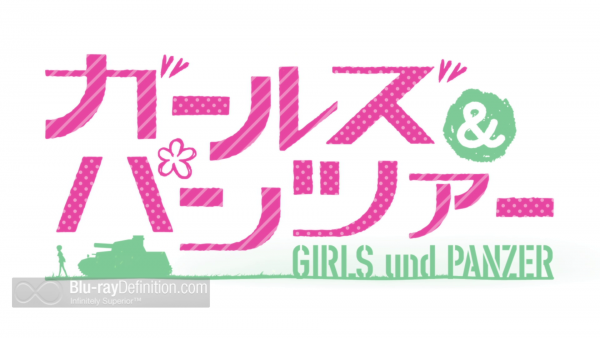 I wasn't sure what to expect when I popped Girls und Panzer into the player. I'd heard the buzz, but I never had the opportunity to actually catch the series. I'll come right out and say that I was hooked from the very first episode. First, the theme of the series.
This odd series is set in an alternate universe where high school girls compete in sensha-dō, or "tankery". It's a competition combining the use of martial arts principals and warfare using World War II-era tanks. Their modified ammunition rounds and special alloy-coated tanks don't allow the tanks to be penetrated by the rounds, but it doesn't make the competitions any less grueling or hazardous. Into this world steps the jittery Nishizumi Miho. From a long line of sensha-do instructors, Miho transfers to Ōarai Girls Academy in order to avoid sensha-do, since the school doesn't participate. She quickly finds herself being pressured into joining the newly reinstated sensha-do club by the student council president, Kadotani Anzu. Reluctantly, Miho joins, and shows an uncanny knack for leadership and strategy, true to her family's name and legacy. Surrounded by a group of new friends, the likes of which the shy girl has never had before, Miho helps to lead Ōarai through the sensha-do national championships, with unexpected success. It's competition, she will soon learn, means more to the school than simple bragging rights, it may mean the survival of the school.
From its kawaii style of character design to the sweetly sentimental, classically-inspired, piano-based score that strikes just the right emotional tone during the quieter moments, or the full-on fanfares that mark the battle sequences, Girls und Panzer really hits on all levels. For lovers of warfare history, this one will be a real boon as well. The numerous tanks in use — sketched out in glorious CG detail – in combination with the explosive tactics make for splendid entertainment. Thanks must go to Suzuki Takaaki, the military history adviser on this series for that as well.
If it weren't for the writers building such a marvelous story arc from beginning to end, however, with characters we really grow to love, many of those nail-biting battle sequences would just become boringly monotonous. Instead, in Girls und Panzer, Miho and her particular tank team, consisting of her closest friends – Takebe Saori, a sweet,romantic girl who gets along with everybody, Isuzu Hana, a beautiful, quiet girl who comes from a family of flower arrangers, Akiyama Yukari, a hyperactive girl obsessed with tanks, and Reizei Mako, a gloomy, always tired girl with low blood pressure – become like a family who we find ourselves completely rallying behind, as we do the entire sensha-do team from Ōarai Girls Academy, even if we ultimately suspect what the outcome will be before we even get there.
Video Quality
[Rating:4.5/5]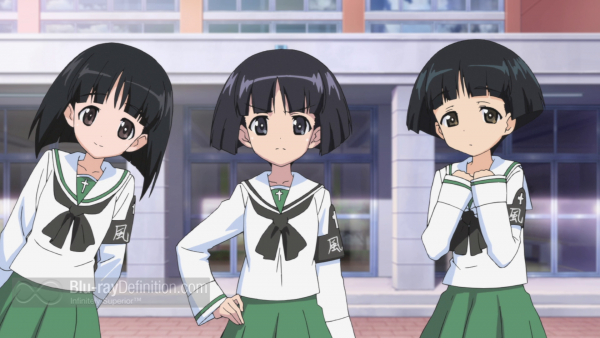 Sentai offers up a fine transfer to Blu-ray of the digital animation for Girls und Panzer in an AVC/MPEG-4 1080p encodement. There are little digital anomalies, though one can spot some aliasing in the CGI work. Colors really pop, contrast is strong, and the line art looks crisp.
Audio Quality
[Rating:4/5]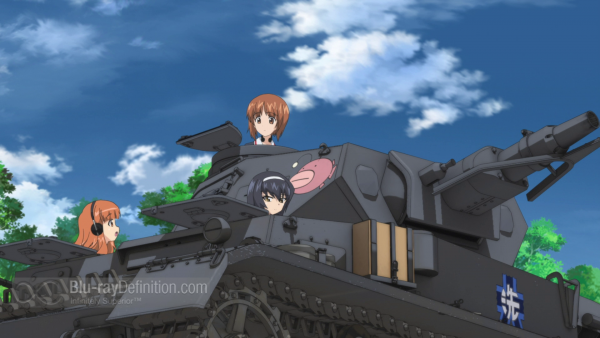 The original Japanese-language soundtrack and English dub are offered up in DTS-HD Master Audio 2.0 (48kHz/24-bit). Both sound about as good as they can get for stereo mixes, with a decent breadth of dynamic range, though it would have been great to hear those battle sequences in a full 5.1 mix.
Supplemental Materials
[Rating:2.5/5]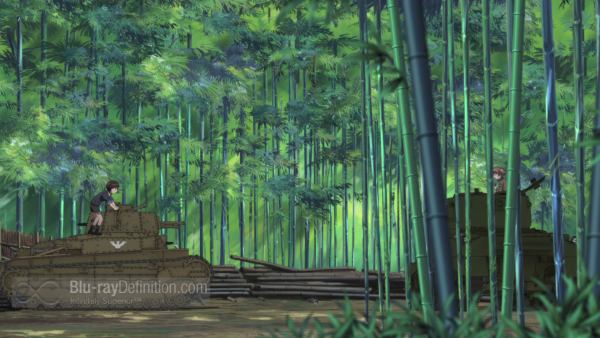 We get two condensed episodes of the series, promos and the clean animations.
The supplements:
Introductions! (1.78:1; 1080p/24; 00:25:50)
Introductions! 2 (1.78:1; 1080p/24; 00:25:56)
Japanese Promos (1.78:1; 1080p/24; 00:05:23)
Japanese TV Spots (1.78:1; 1080p/24; 00:00:49)
Clean Opening Animation
Clean Closing Animaiton
Sentai Filmworks Trailers
The Definitive Word
Overall:
[Rating:4/5]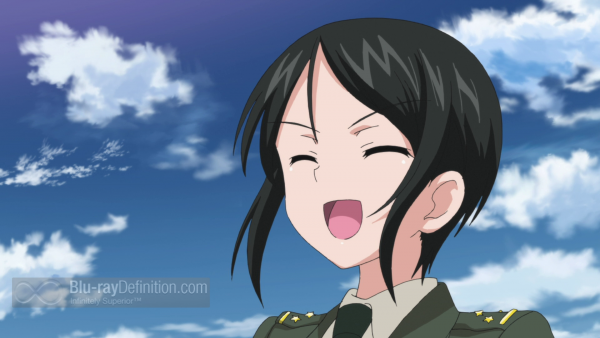 If you haven't seen Girls und Panzer, then you're missing a great anime series. The concept may seem strange from afar, but once you allow yourself to be immersed in its world, you won't want to stop watching.
Additional Screen Captures
[amazon-product]B00EZ228GI[/amazon-product]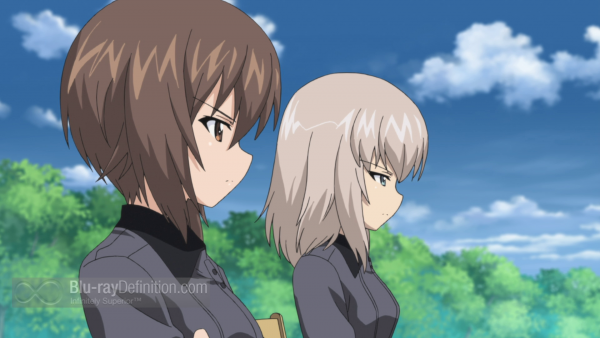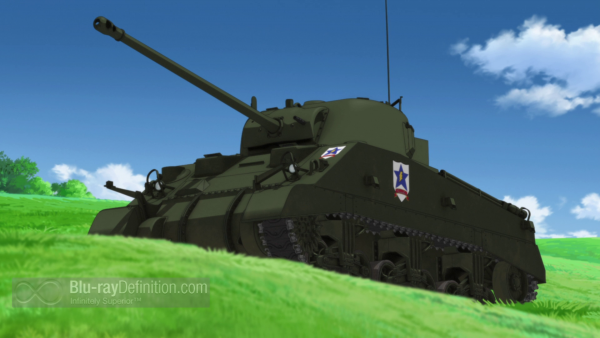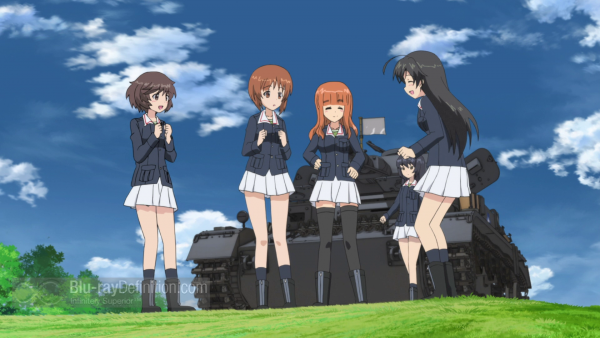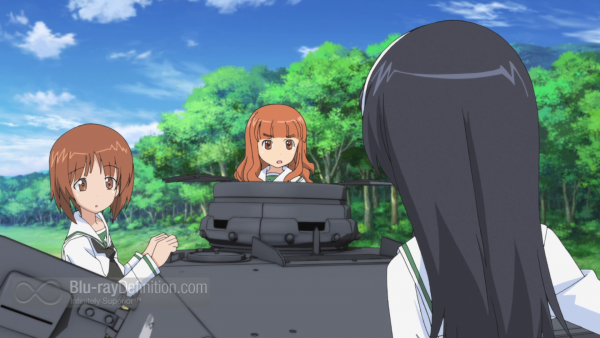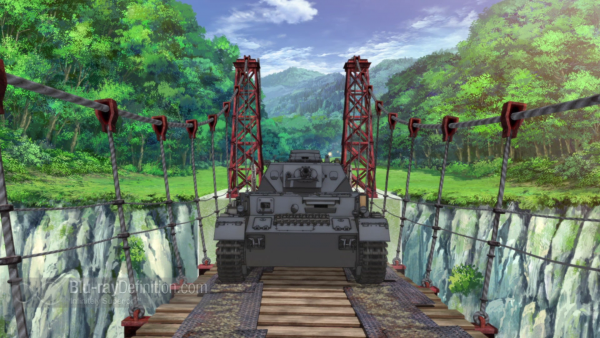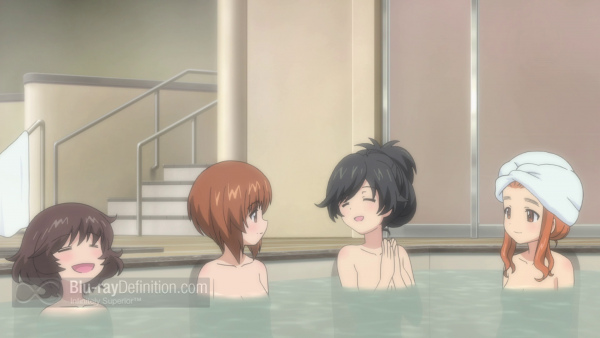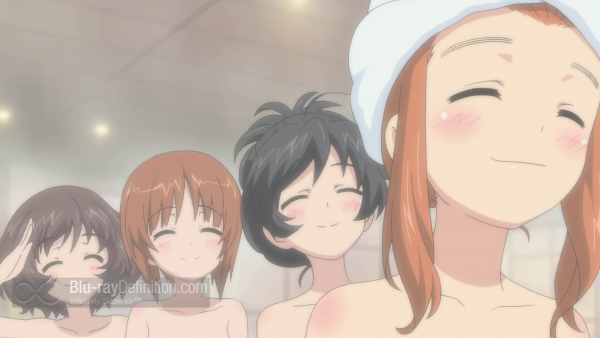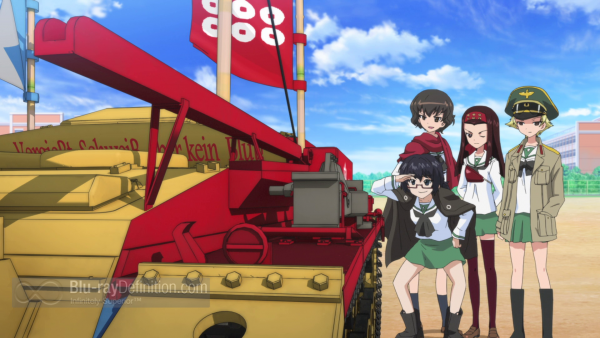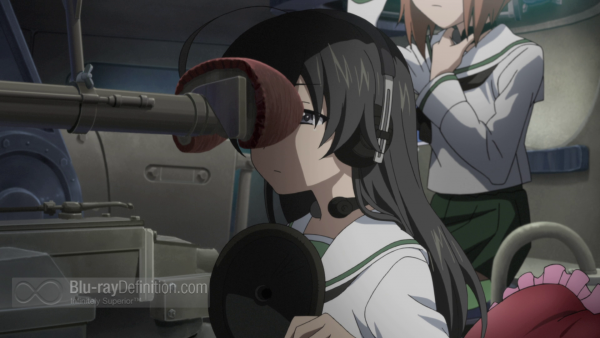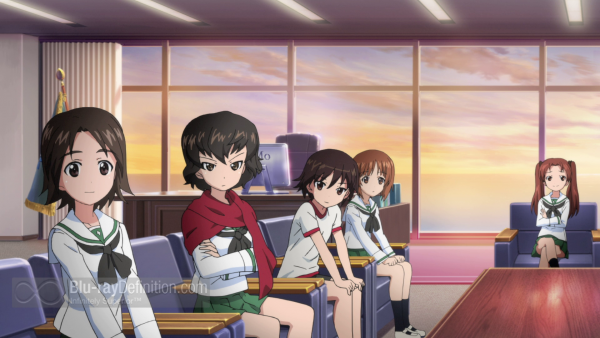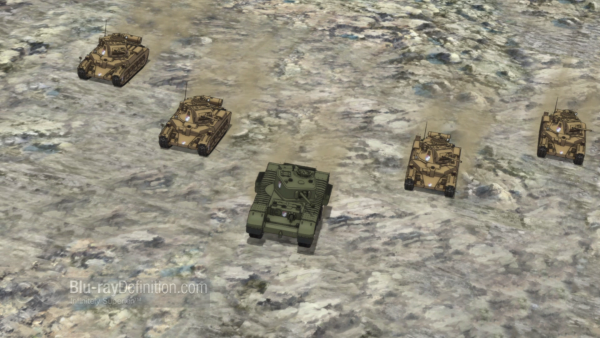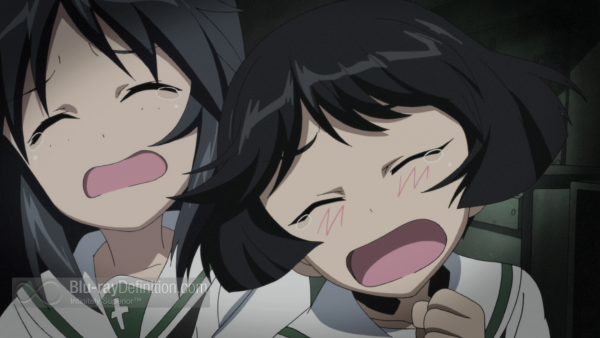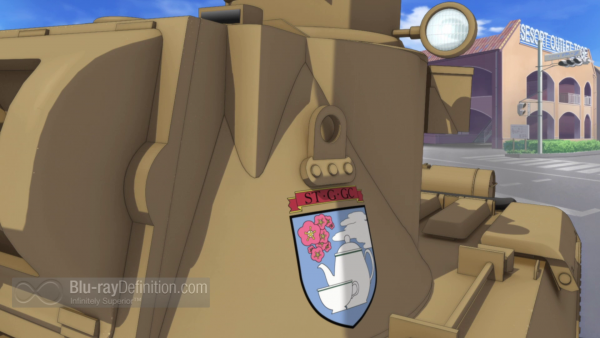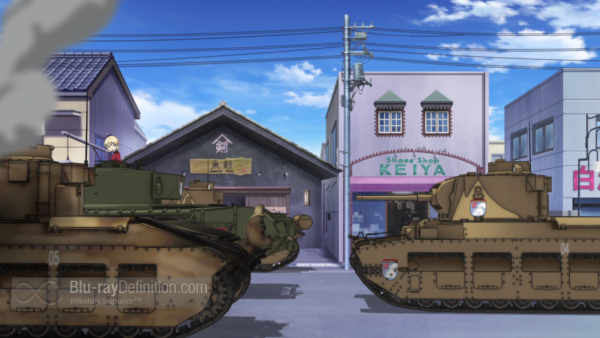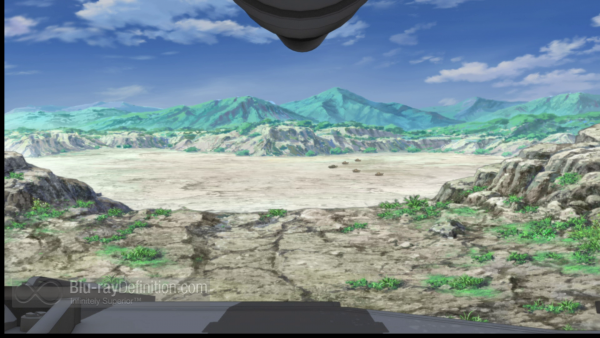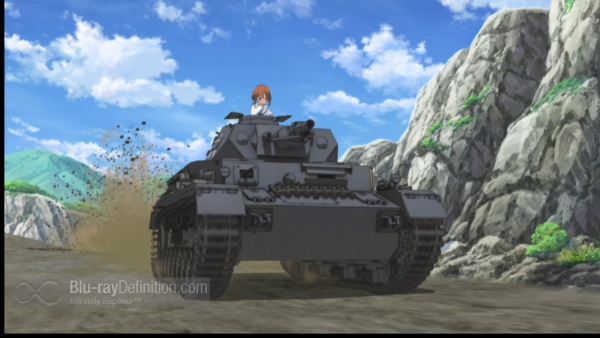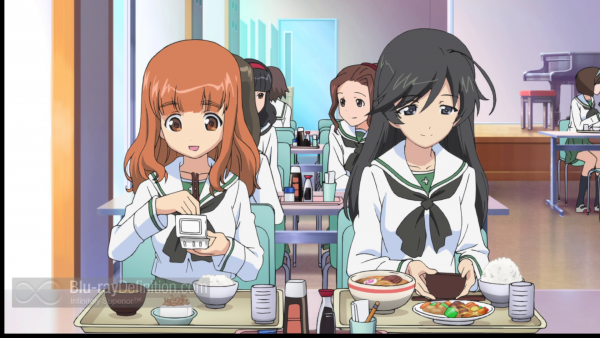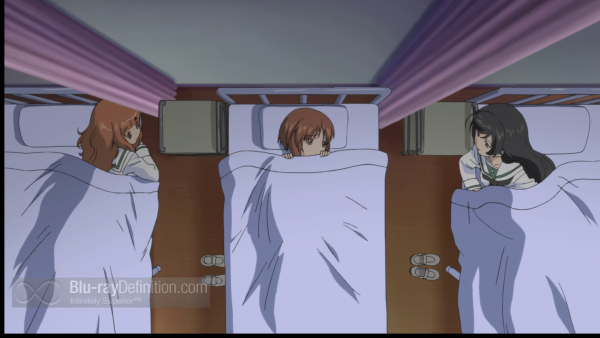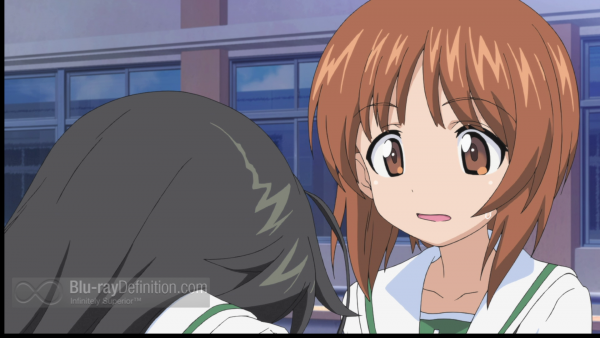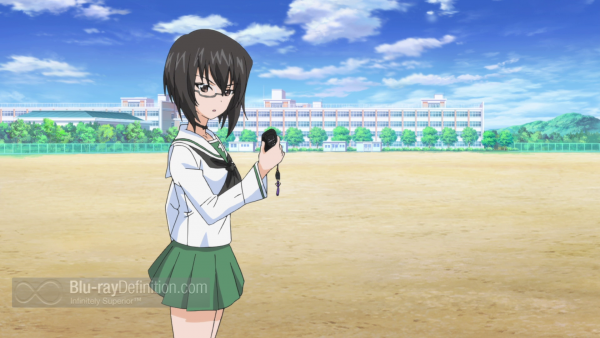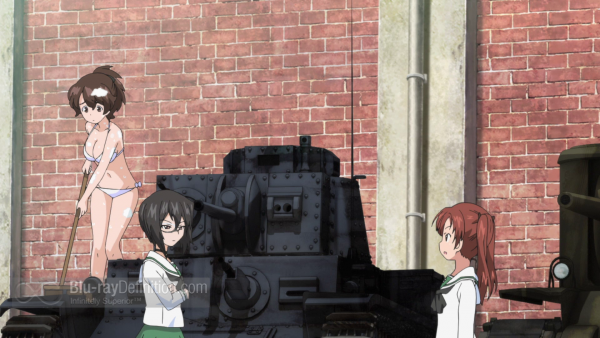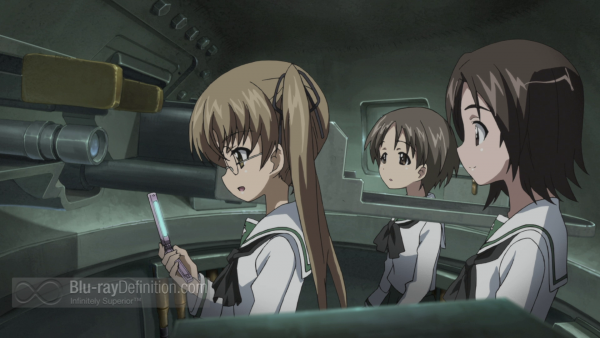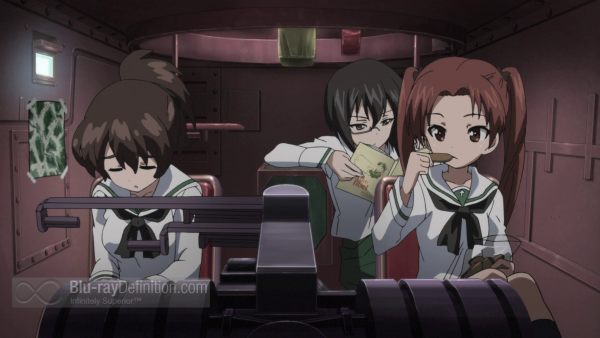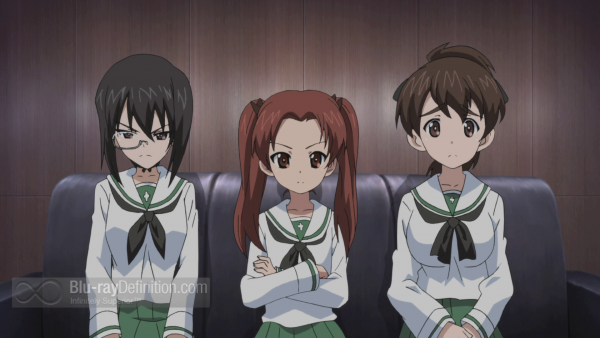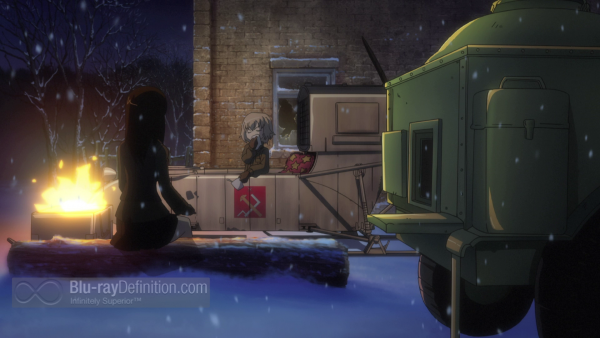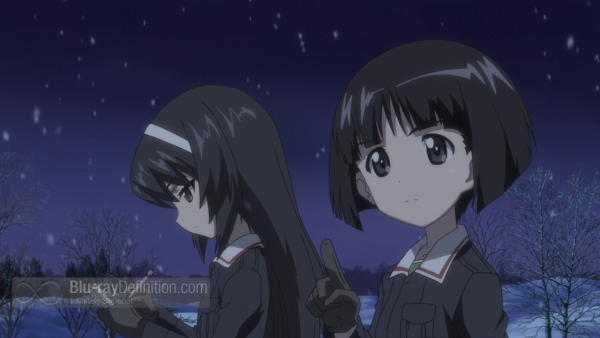 [amazon-product]B00EZ228GI[/amazon-product]