– –

The Film
[Rating:2.5/5]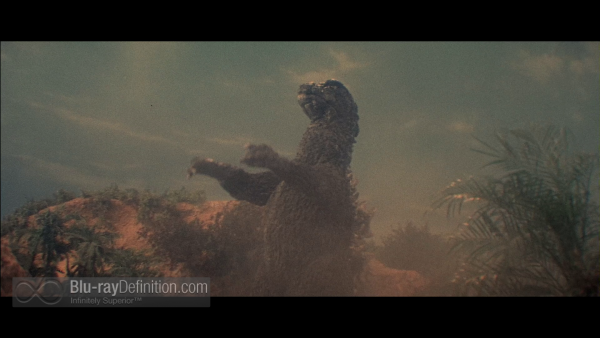 One of the major criticisms by some critics of the Godzilla reboot in theatres now is that the titular monster was given too much of a tertiary role in the film. Even I fell prey to at least one misconception in my own review of the film, thinking that Godzilla was never seen as a hero. Perhaps it was the fogginess of age, it was, admittedly, many years since I'd watched the old Godzilla movies as a young boy after school or on a Saturday evening on the local TV station. Outside of the original Gojira, it seems Godzilla had, in fact, been portrayed as some what of a legend and hero who comes in to save the day from any number of rampaging monsters who are about to destroy Japan.
The setup in Godzilla Vs. Gigan (here subtitled Godzilla on Monster Island) is not all that different, and Godzilla doesn't even factor into the story all that much until the very end where he appears to do his thing. A typical B-movie with cheesy visual effects that look like something kids could put together with a few Lego and Tonka trucks, and a guy in a lizard suit or two, Godzilla Vs. Gigan is a convoluted story about alien cockroaches in human disguise who want to wipe out humanity and take over the planet. Using the construction of an amusement park for kids as their cover, the group of aliens summon monsters from outerspace to destroy the planet, including the cybernetic Gigan that apparently can shoot laser beams from its eye and a three-headed dragon King Ghdorah. Manga artist Kotaka Gengo finds out about the plot and works to foil their plan by broadcasting their master control tape and summoning Godzilla and Godzilla's former foe Aguirus to take on the the alien space monsters in an alien battle royale.
The story doesn't really make much if any sense at all, but surely is campy, delicious B-movie creature feature fun that in no way at all takes itself seriously. When you get a glimpse of Godzilla and Aguirus swimming through the water to head to "monster island" to do battle, you know you're in for a ridiculous amount of escapist fun.
Sure, the visual effects are cheap and cheerful, very dated and obviously fake, but, hey, it works in context, and these movies were engrossing when you were a kid, and you know it.
Video Quality
[Rating:3.5/5]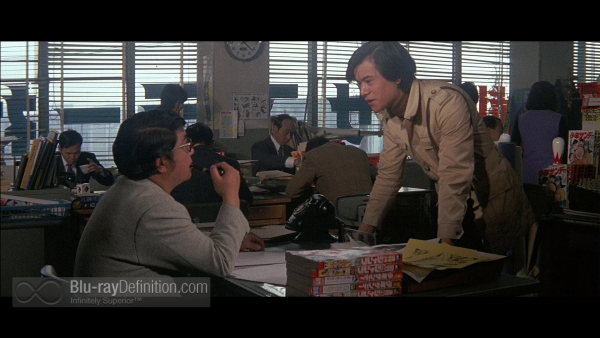 The AVC/MPEG-4 1080p encodement to Blu-ray of Godzilla Vs. Gigan offered up by Kraken Releasing is surprisingly good. The source damage is mostly limited to the scenes with most of the visual effects, such as Godzilla and the other monsters rampaging. This can be chalked up, no doubt, to the effect of those parts using film dupes and heavier thickets of grain. Otherwise, there's limited amounts of speckles of dust and great color reproduction of those early-70s primaries.
Audio Quality
[Rating:4/5]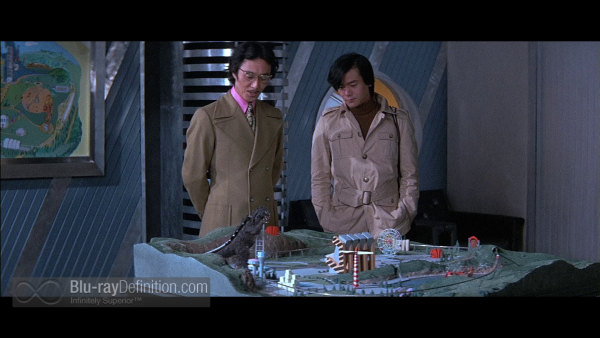 The original Japanese monaural mix and the English dub are provided in DTS-HD Master Audio 2.0 (48kHz/24-bit). Apart from minor clipping in the dialogue that can be heard, the sound is about what you could expect from a low budget film like this from 1972. It's a little boxy, but it sounds basically good. The Japanese track has the dialogue a little lower and thinner, while the English dialogue sounds a bit fuller and brought more forward in the mix.
Supplemental Materials
[Rating:0.5/5]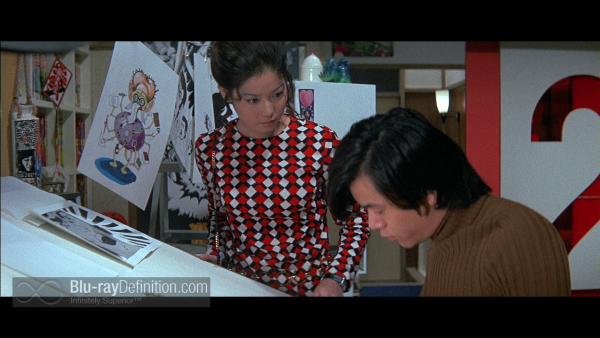 Theatrical Trailer (2.35:1; 1080i/60)
Disc Credits
The Definitive Word
Overall:
[Rating:3/5]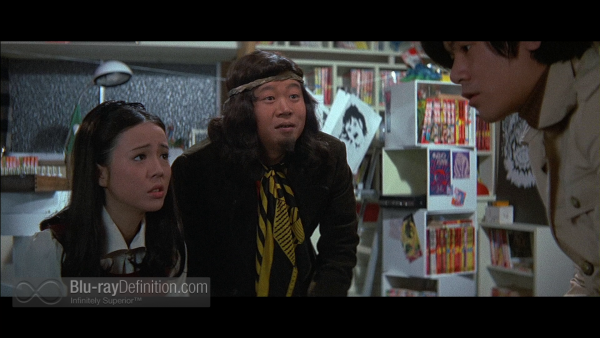 Delightfully silly B-movie fun with Godzilla coming in to save the world in a major battle and a storyline that is secondary to the ultimate path of destruction you know is coming. Godzilla Vs. Gigan looks as good as can be and is fun diversion.
Additional Screen Captures
[amazon-product]B00I462XLG[/amazon-product]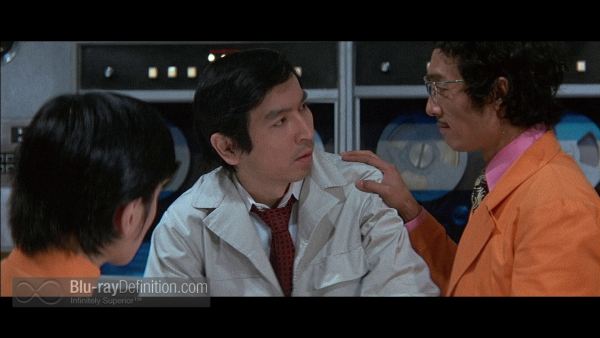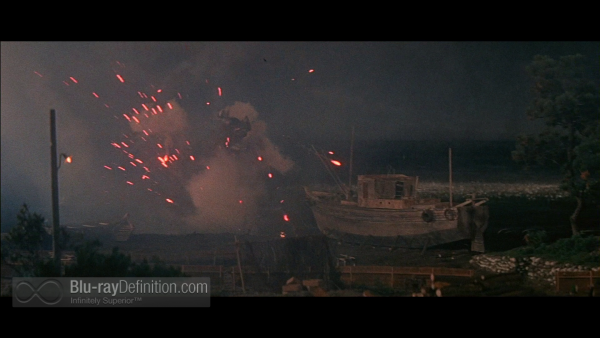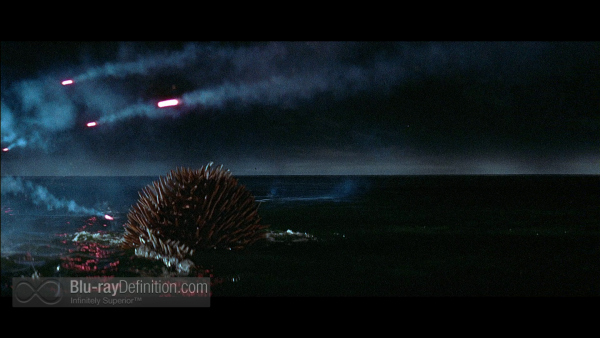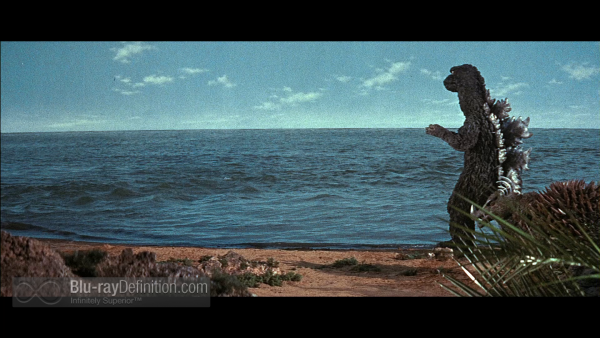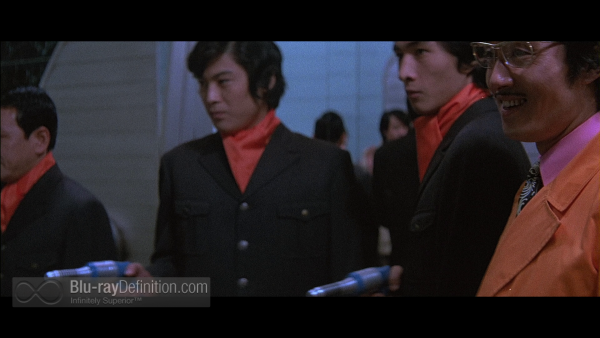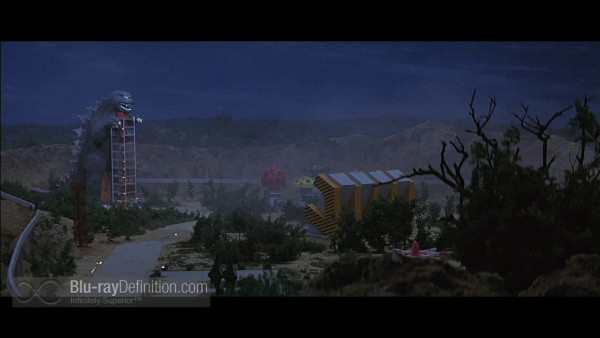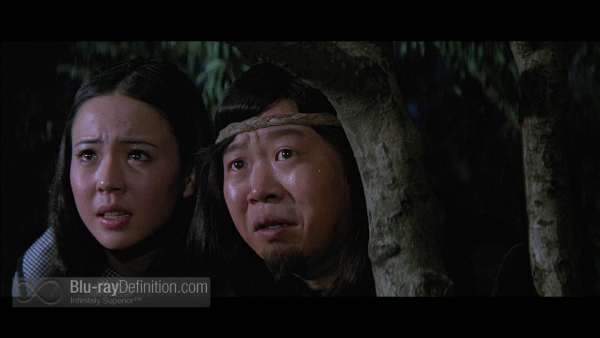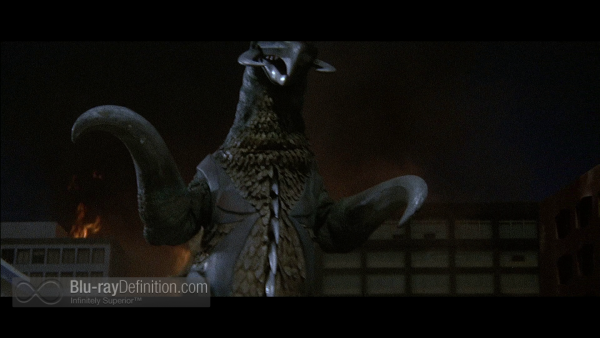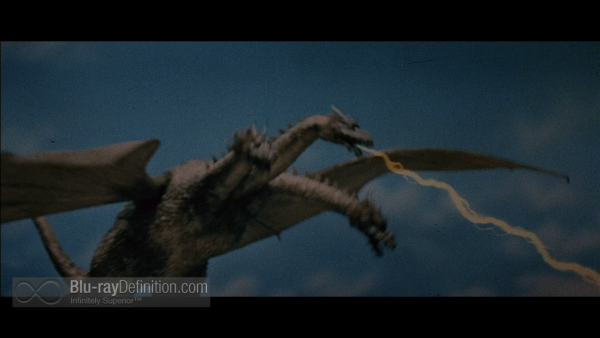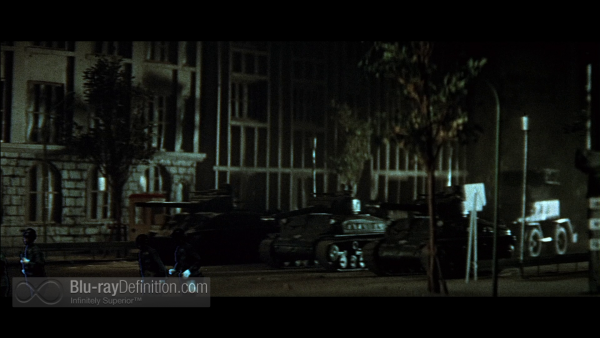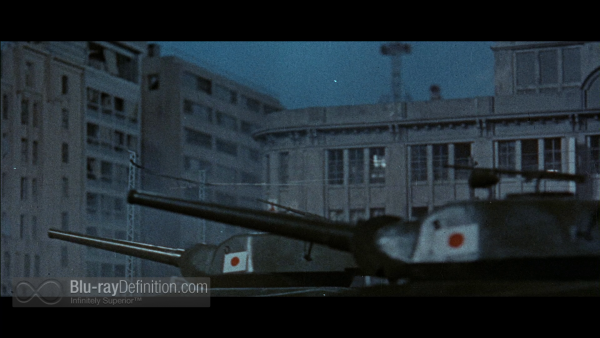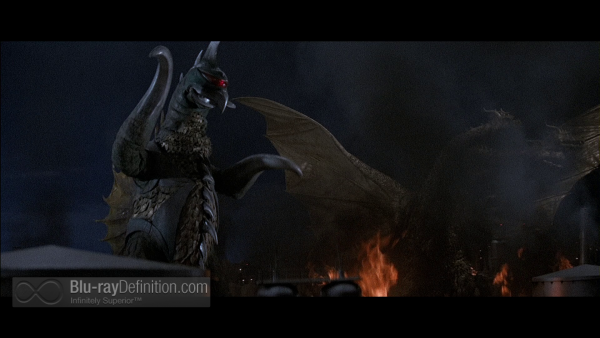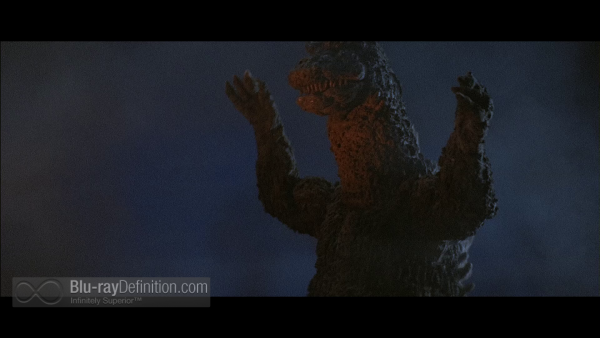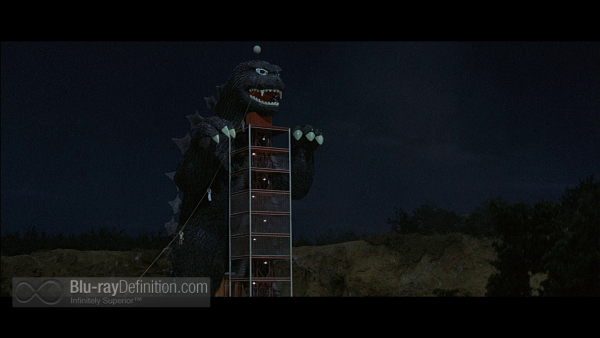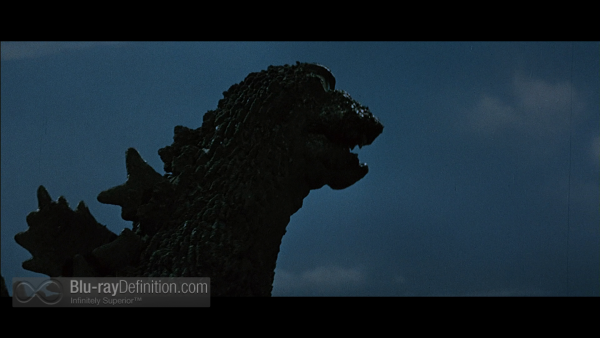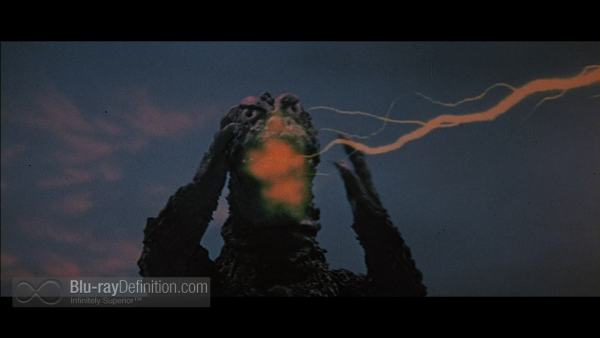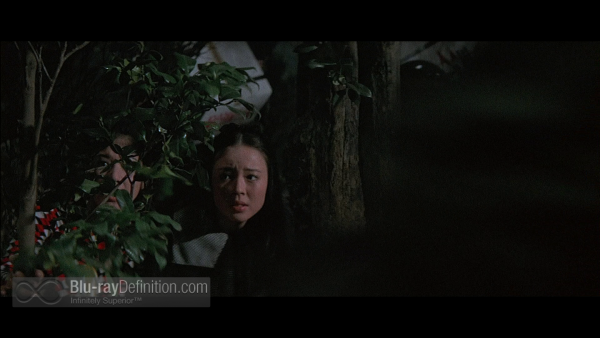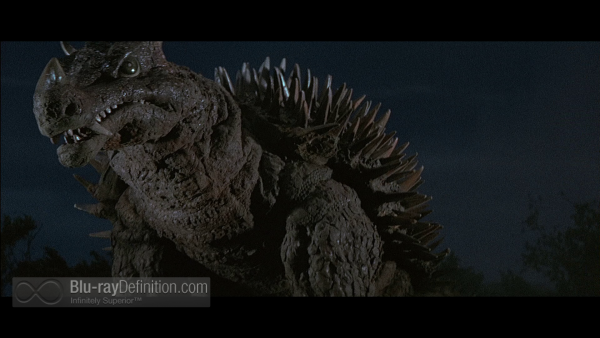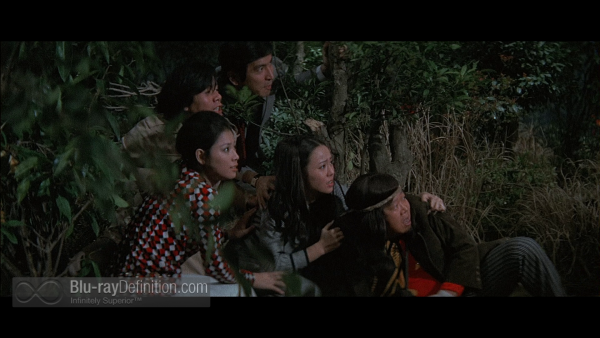 [amazon-product]B00I462XLG[/amazon-product]