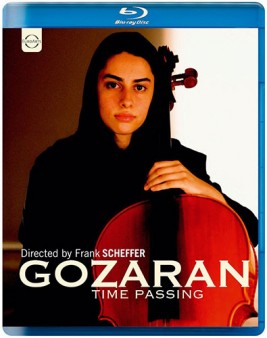 – –

The Film
[Rating:4.5/5]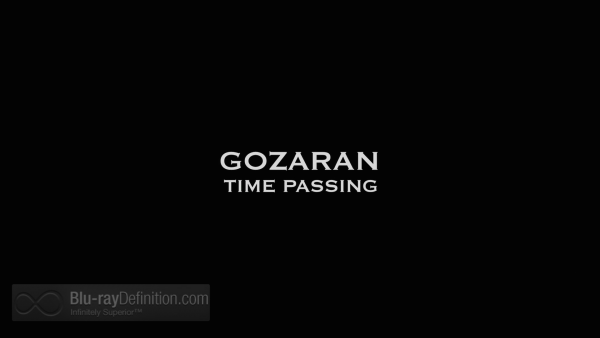 Iranian composer/conductor Nader Mashayekhi left his native Iran in 1979 when the country was in the throes of its religious revolution, and did not return until he was appointed principal conductor of the Tehran Symphony Orchestra  Mashayekhi had lived in Vienna for three decades carving out a career in music and realized that he would have to overcome a raft of challenges in resurrecting his orchestra.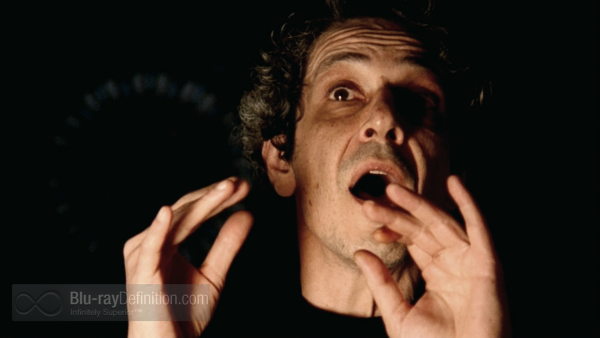 Gozaran: Time Passing is the documentary of this journey in life and music as directed and written by Frank Scheffer and Michael Dreyer. It chronicles the year 2009 when Mashayekhi actually returned to Teheran after his long absence. He first seeks the advice of his father and then begins the task of creating an orchestra that would play contemporary music. It becomes evident quite early in the film that this is not a feel good event as was Kinshasa Symphony, an account of an impoverished group of Congolese musicians taking on the Beethoven "Choral" Symphony. Since classical music is not in favor with the Iranian government, Iranian musicians have little opportunity to play in public or to pursue a serious career in music.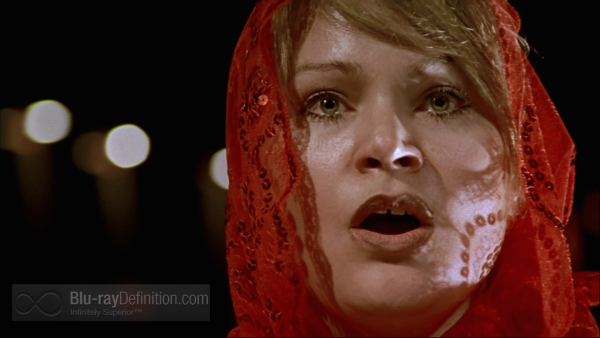 As we watch Mashayekhi's building block approach to mounting a performance of Gustav Mahler's towering second symphony, "Resurrection," we also get bits and pieces of his return journey to his native land. In his own words, "I came home and all that I had in my suitcase was Hope," we understand Mashayekhi's initial optimism. Yet, in his choice of Mahler's moving work that proceeds from life to death to resurrection, there is the implicit hope that this project may, in the fullness of time, realize its goal. Taken together with shots of Mashayekhi walking through the desert, we get the essence of the cultural conflict and the extraordinary effort required to resolve that conflict and to make everything whole.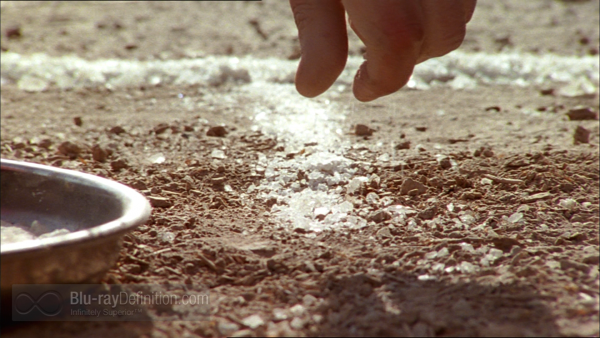 Unfortunately by the time this film was released, Mashayekhi's dream had pretty much died as the odds he faced were just too long to surmount.
Video Quality
[Rating:3.5/5]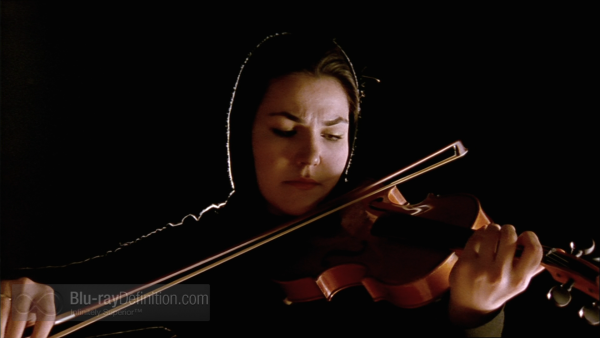 The images are occasionally softer than those of many contemporary Blu-rays, but never less than serviceable. There is extensive use of close-ups, emphasizing the facial expressions of the young players and their conductor. Interposed with on-location impressions of the Iran to which Mashayekhi returned, we get more of a collage than a traditional linear documentary. Throughout, there is a type of visual probing that looks well below the surface and extracts the obvious heart-felt emotions of the players and their dedicated maestro.
Audio Quality
[Rating:4/5]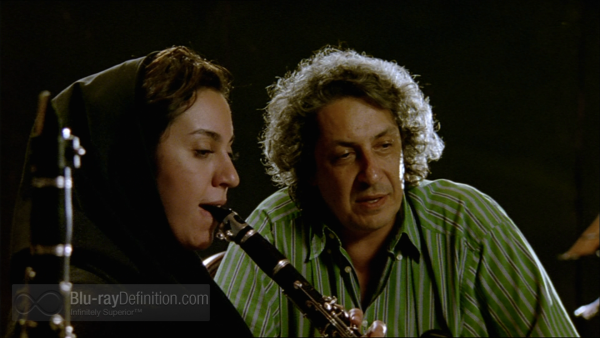 Both surround and two-channel soundtracks are very good with a bit of a nod going to the former. Dialogue and music are quite well presented in both.
Supplemental Materials
[Rating:1/5]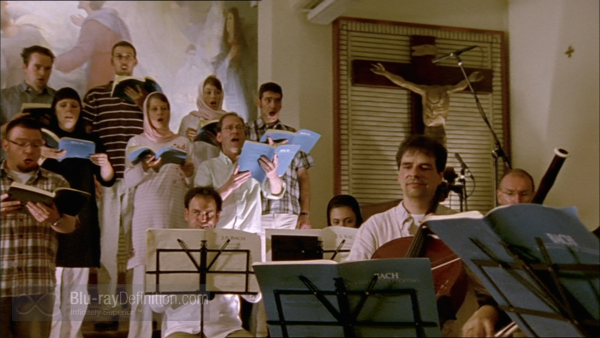 Unfortunately, there are precious few extras, those being a program booklet with a good essay by Michael Dreyer, and the usual trailers.
The Definitive Word
Overall:
[Rating:4/5]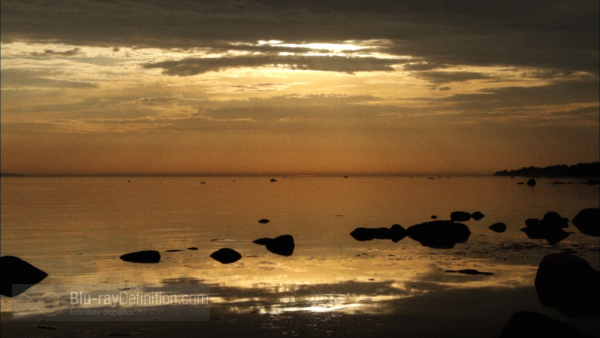 Gozaran will be a difficult film for many to watch, in spite of the beautiful poetry that is interspersed with the rather limited dialogue. Yet, it captures a spirituality that transcends today's music scene. Creating music that crosses borders and lifts the human spirit beyond temporal obstacles provides a completely engrossing watch for its ninety minutes. Whether or not you are a classical music fan is unimportant. It only matters that you care about the incredible strength of the human spirit. In this regard, Gozaran is a total triumph.
Additional Screen Captures
[amazon-product region="ca" tracking_id="bluraydefinit-20″]B00FTGC5ZI[/amazon-product]
[amazon-product region="uk" tracking_id="bluraydefinit-21″]B00FTGC5ZI[/amazon-product]
[amazon-product]B00FTGC5ZI[/amazon-product]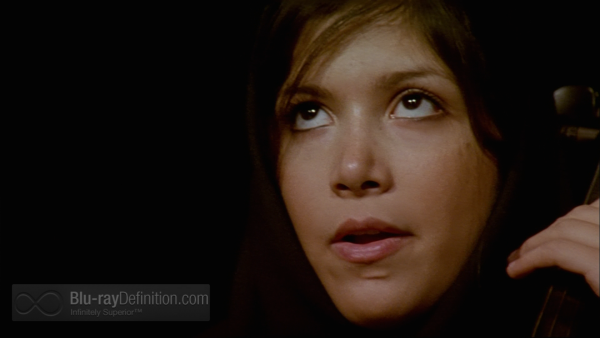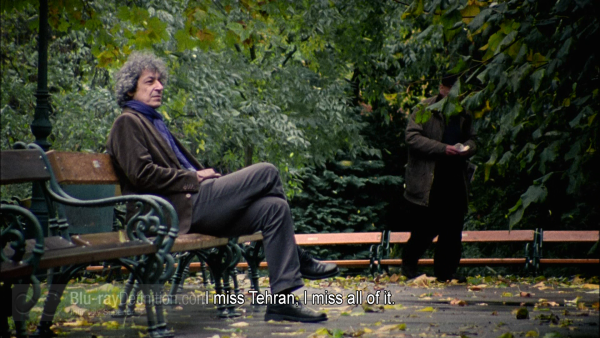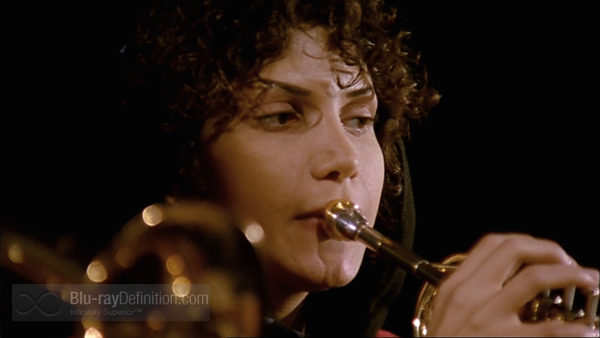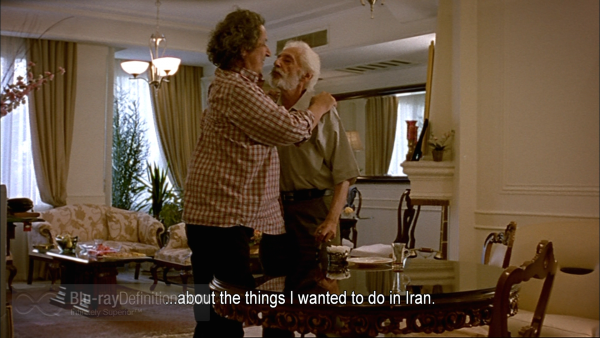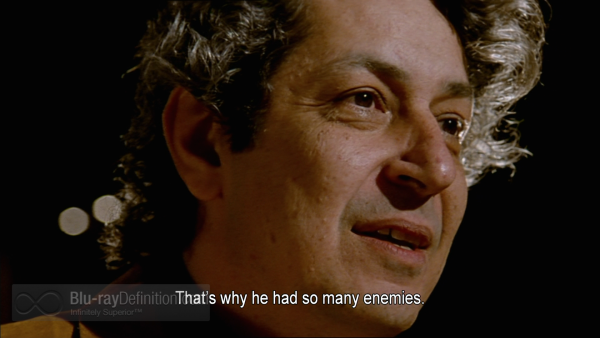 [amazon-product region="ca" tracking_id="bluraydefinit-20″]B00FTGC5ZI[/amazon-product]
[amazon-product region="uk" tracking_id="bluraydefinit-21″]B00FTGC5ZI[/amazon-product]
[amazon-product]B00FTGC5ZI[/amazon-product]