– –
The Film
[Rating:4/5]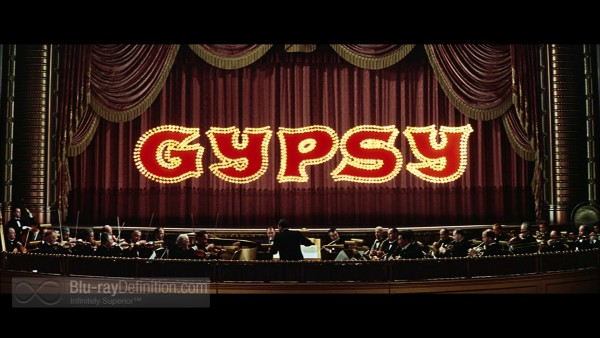 Burlesque star Gypsy Rose Lee, born Rose Louise Hovick, was beautiful, sexy, and innovated the industry with her "gimmick" of high class routines. But she didn't start out with the intention of being in burlesque, to state the obvious. It was her overbearing stage mother Rose that dragged her and sister June through the depression-era vaudeville circuit in pursuit of her own dreams of stardom until finally, the bottom fell out and nothing was left but Burlesque, that led to her career in the field. Gypsy, based on her memoirs of her time on the road with her mother and sister, and their travelling entertainment troupe, was originally a grand Broadway success by Stephen Sondheim with Ethel Merman in the lead role. The Hollywood touch is provided by director Mervyn LeRoy, who doesn't quite transition the story from stage to screen seamlessly, but handles it more than adequately. The magnetic Rosalind Russell stars as Rose "Gypsy" Hovick, the ambitious stage mother who'll stop at nothing to gain success through her two young daughters "Baby" June (Morgan Brittany as a child, Ann Jillian as an adolescent) and Louise (Diane Pace as a child, Natalie Wood as an adult). Karl Malden is excellently cast in the role as Herbie, the spineless man in love with Rose who finally leaves when she crosses the line and forces the innocent young Louise into burlesque. As a sex-kitten, Natalie Wood seems less come-hither than she does a virginal curiosity, but perhaps that is what helps her to click in the role as she transitions from "ugly" duckling to beautiful swan. The costumes, particularly those of Gypsy Rose Lee, are resplendent and the musical numbers hit just right.
Video Quality
[Rating:4.5/5]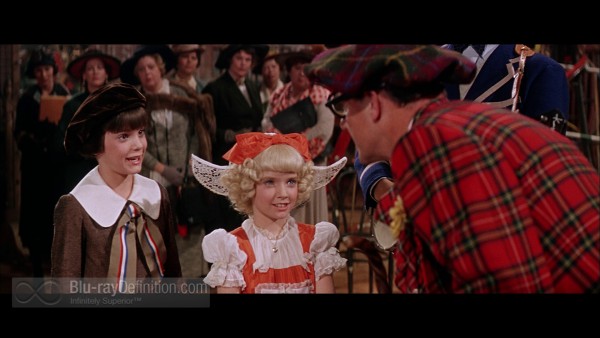 For a 1962 film, Warner's Gypsy looks splendid in this new high definition "Warner Archive Collection" edition. It has been spruced up rather nicely, and it is now richly saturated, has crisp detail, a clean overall image and strong contrast. There is a fine grain structure retained, and the image looks natural. There are still a few moments where it shows its age, but mostly, one cannot complain about how this looks at all.
Audio Quality
[Rating:3.5/5]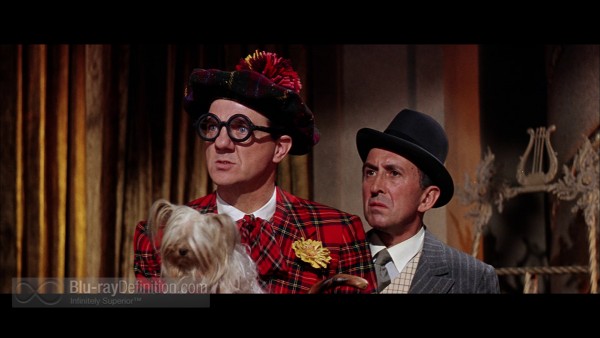 The DTS-HD Master Audio 2.0 stereo (48kHz/24-bit) soundtrack has wide stereo panning and good dynamic rage with little clipping to be heard. While the orchestral music does sound a tad thin, it works. There's still too much boxiness in the dialogue, however, to make this soundtrack really shine. Purists notwithstanding, it still would have been nice to have heard a good lossless 5.1 remix included, assuming the original multitracks are available.
Supplemental Materials
[Rating:1.5/5]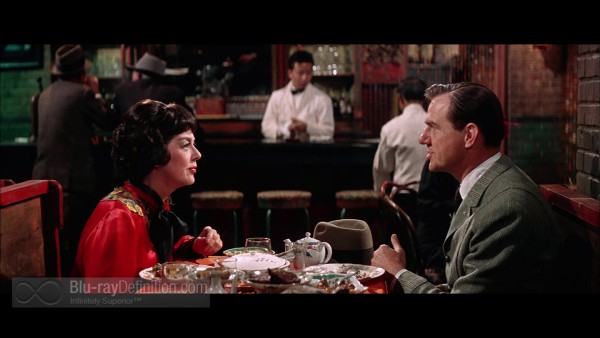 The main material provided here are two musical performances deleted from the final film. The songs will be familiar to most, and its good to see "Together Wherever We Go" included. They are in high definition, but they haven't been restored to the sparkling condition that the main feature has.
The supplements:
Together Wherever We Go (2.35:1; 1080p/24; 00:02:39)
You'll Never Get Away From Me (2.35:1; 1080p/24; 00:03:37)
Trailer (2.35:1; 1080p/24)
The Definitive Word
Overall:
[Rating:4/5]
Gyspy's 1962 vintage makes its subject matter necessarily sanitized compared to how a film like this might be today. Here, the rundown burlesque halls are tame, bellybuttons are all covered up, and language is mild. Even the idea that a girl should be okay, as the film suggests in the end, to have her mother nudge her into the world of stripping seems completely out of touch with where we are today. Still, the whole mother/daughter relationship explored in Gypsy is the core of what makes the film tick, in combination with the fantastic musical numbers and vibrant sets. It may not be the greatest of all musicals, but it is an enjoyable one that breezes through its nearly two-and-half-hours.
Additional Screen Captures
Gypsy (Blu-ray) from Warner Bros.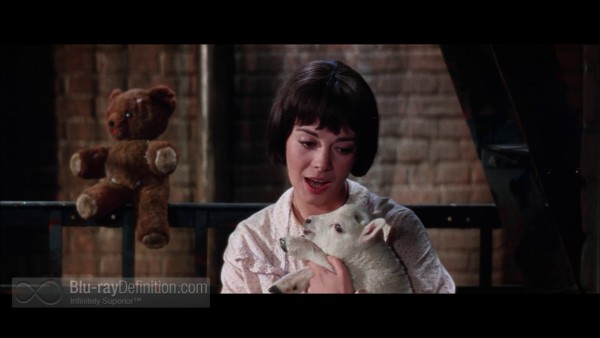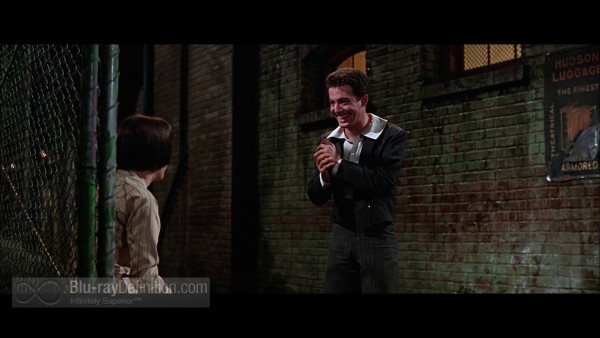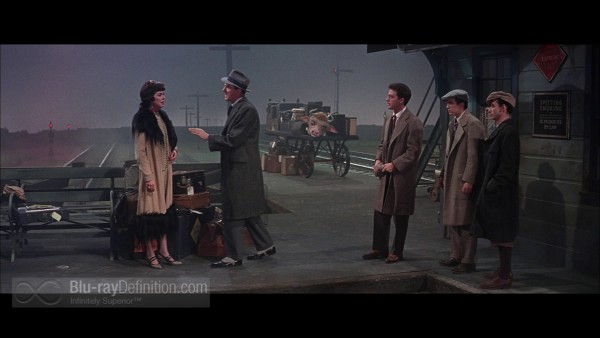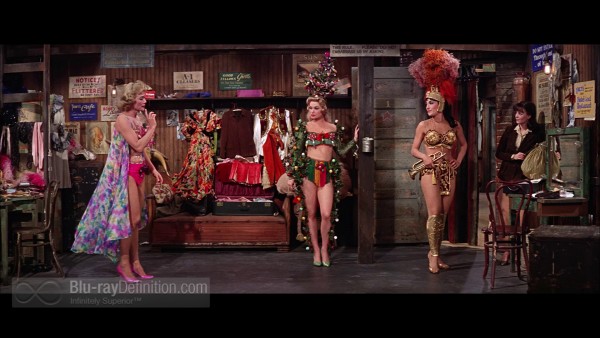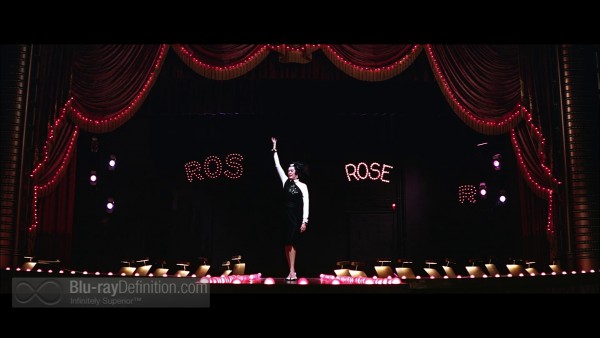 Gypsy (Blu-ray) from Warner Bros.