Mouse-over Cover Art for Details –

The Series
[Rating:5/5]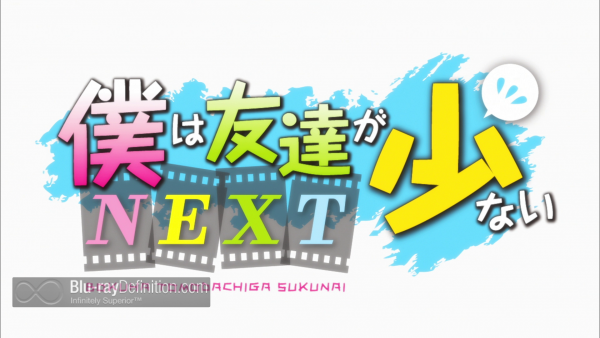 Haganai: I Don't Have Many Friends (Boku wa Tomodachi ga Sukunai; 僕は友達が少ない) is originally from a series of light novels Hirasaka Yomi, illustrated by Buriki, and published by Media Factory. A number of manga adaptations have been created as well, and of course the original anime series previously reviewed here, and this sequel, Boku wa Tomodachi ga Sukunai: Next. The anime series is a comedy that mixes elements of high school drama and sci-fi/fantasy with mild fan service.
Hasegawa Kodaka is a high school teen who moves around a lot due to his father's job. He's always had a hard time fitting in wherever he goes because of his dirty-blond hair inherited from his deceased English mother, and kids' and teachers' misunderstanding of him, believing him a delinquent "Yankee". When he transfers into the Catholic school St. Chronica's Academy, he encounters the same troubles, especially after a misunderstood first impression in homeroom, when he arrives tired, out of breath, stumbling, and appears to attack the teacher. After school, Kodaka meets the equally solitary and rather catty Mikazuki Yozora, as she is alone and speaking to her invisible friend. The two come up with an idea to start a new school club, "The Neighbors Club", the objective being to learn how to meet friends. It attracts the attention of the rich and blonde daughter of the school President Kashiwazaki Sena, who joins and immediately strikes a nerve with Yozora – the two become instant enemies. Shiguma Rika, a perverted girl who takes all her classes in the school's lab, also joins the club after Kodaka rescues her when she makes herself pass out from a lab experiment. Rounding out the members are the bishōnen Kusunoki Yukimura, who enters as a stalker of Kodaka, but becomes a member of the club and mentee of Kodaka in an effort to become more masculine, but on the advisement of Yozora, he only wears women's clothing, such as French maid uniforms and string bikinis. Rounding out the club are the two younger girls, Kodaka's sister Kobato, a middle-school student who dresses in Loli-Goth attire, has a fascination with vampires, and a brother complex. Then there's Sister Takayama Maria, the 10-year old supervisor for the Neighbors Club who competes with Kobato for Kodaka's affections and has her own rows with Kobato, not unlike those of Yozora and Sena.
This second season of Haganai is a stronger season overall than the first, because now the characters are all firmly established in their assigned roles and things are able to broaden beyond those initial limitations. The season reveals things from the pat about Kodaka and Yozora as well as Sena that creates a real rift in their building love triangle of sorts. But this series being as wild and wacky as it isn't content to give us a mere love triangle – oh no, we get a character in Yukimura, the bishōnen, who turns out to be no bishōnen at all, but an actual girl who didn't realize she was one. She still, however, want s to become more manly, but that may take a lot of doing considering how feminine she is. Even Kobato and Maria's relationship is expanded this season, the combative adolescents become more childhood friends than they care to admit, even as Kobato is secretly a "popular" girl in her middle school. Meanwhile. The outcast Kodaka begins to slowly realize that he may already have friends after all.
The basis of the series was the idea that these high school misfits were meant to learn how to find friends, even as they, obviously, don't realize they are becoming friends amongst themselves already. That is expanded upon in Next to a sublime effect, even as the group of unknowing friends face complications of love and so forth.
Video Quality
[Rating:4/5]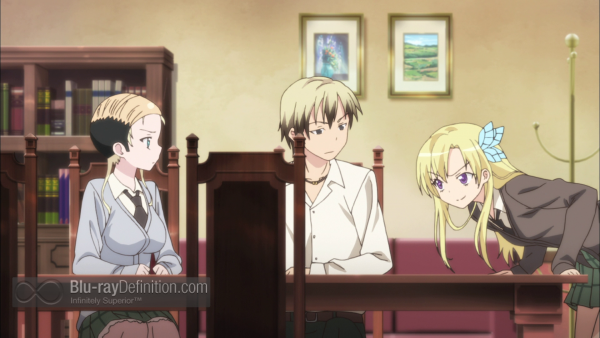 This is a fine 1080p AVC effort from FUNimation in which we only see the slightest bit of banding and a hint of softness. Colors look rich and the line art is crisp with no problems relating to aliasing.
Audio Quality
[Rating:4/5]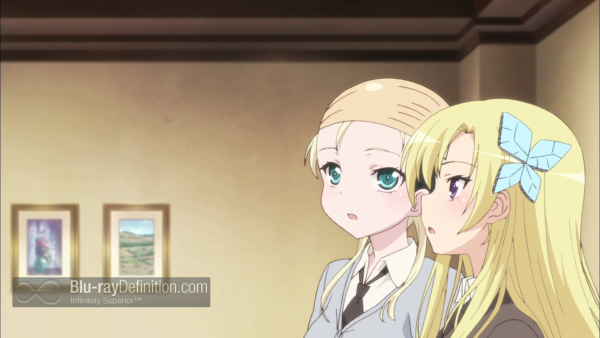 The Japanese Dolby TrueHD 2.0 (48kHz/24-bit) stereo track is my soundtrack of choice, but an English Dolby TrueHD 5.1 (48kHz/24-bit) dub is also provided. The 2.0 Japanese track is clean and dynamic with a good pan of sound effects. The 5.1 soundtrack extends lows more and boosts ambience in the surround channels, but the Japanese cast remains superior in the roles and the subtitles are funnier than the English dialogue.
Supplemental Materials
[Rating:3/5]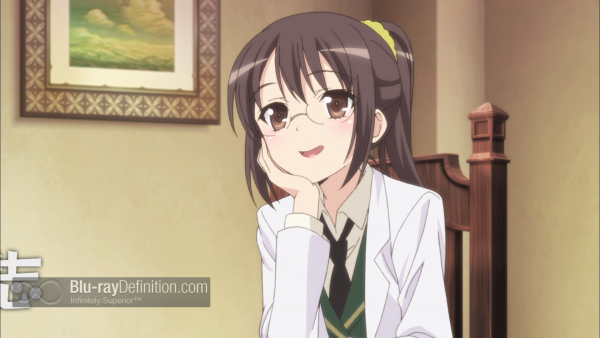 It's a good bit of extras included here.
Episode 07 Commentary
Episode 12 Video Commentary
Episode 11 Commentary
"Black Dragon": The Cries of the Damned (1.78:1; 1080p/24; 00:04:57)
Blu-ray & DVD Spots (1.78:1; 1080p/24; 00:03:24)
TV Spots (1.78:1; 1080p/24; 00:01:04)
Promo Video (1.78:1; 1080p/24; 00:02:40)
Textless Opening Song – "Be My Friend"
Textless Closing Song" – "Bokura no tsubasa"
U.S. Trailer (1.78:1; 1080p/24; 00:01:34)
FUNimation Trailers
The Definitive Word
Overall:
[Rating:4/5]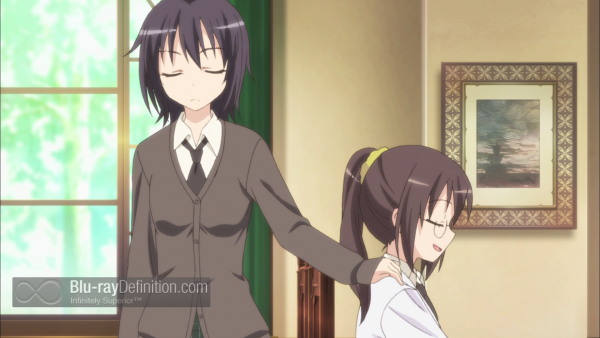 The fun continues in the second season of this addictive series with its wildly amusing characters and appealing artwork. If you liked Haganai, then Haganai Next is a no-brainer.
Additional Screen Captures
[amazon-product]B00II562CO[/amazon-product]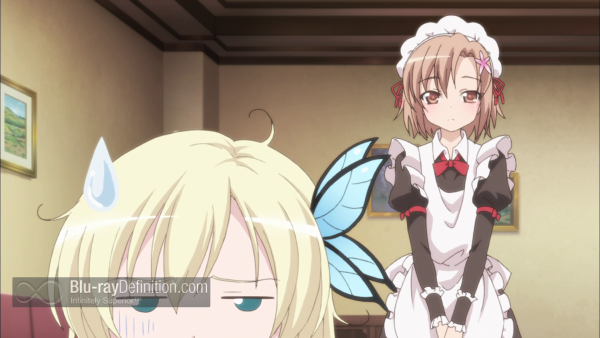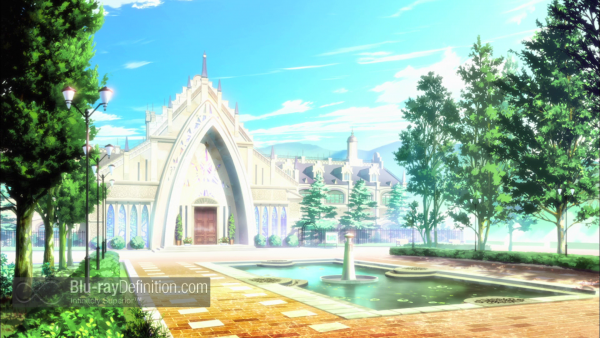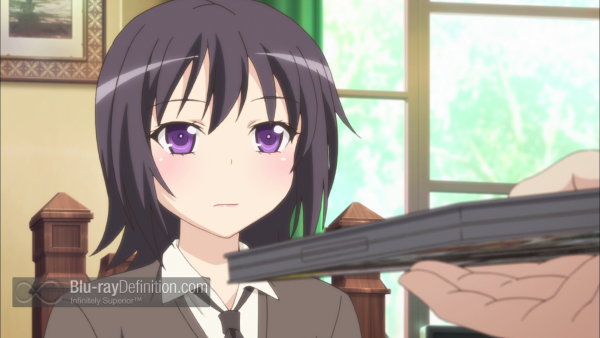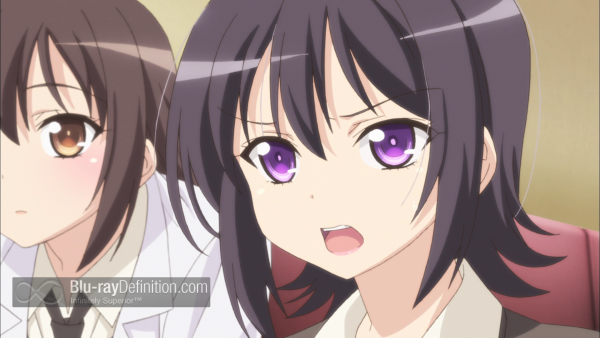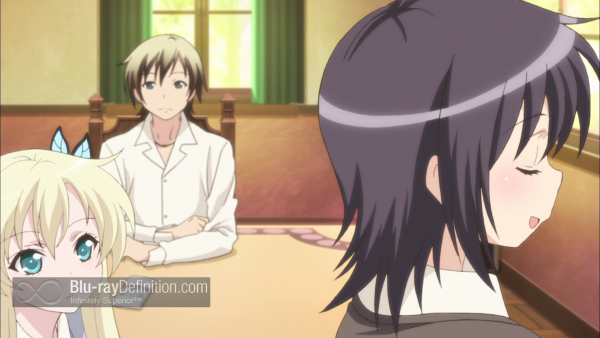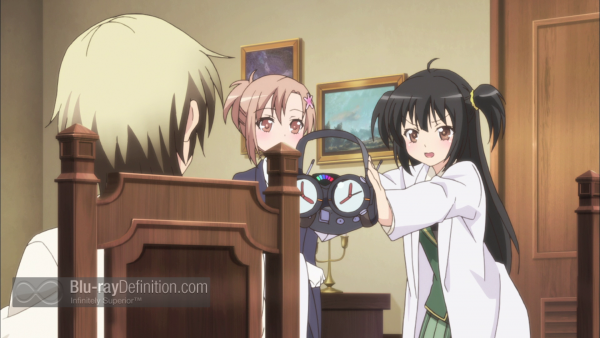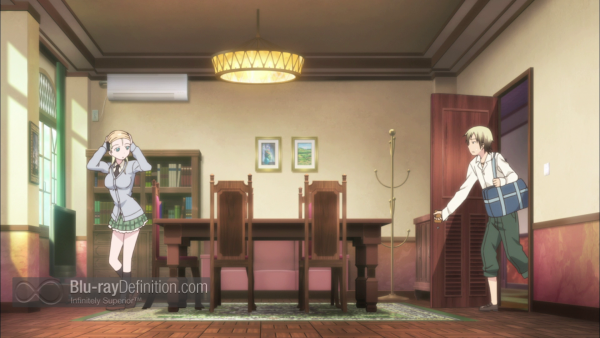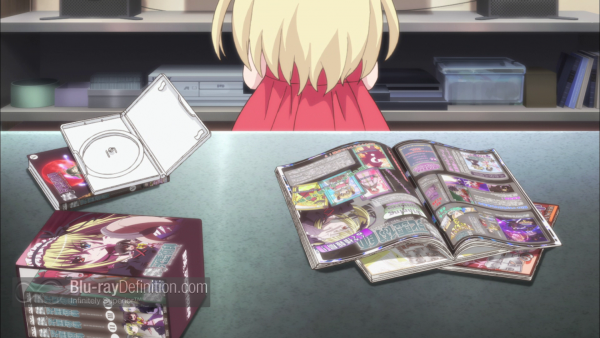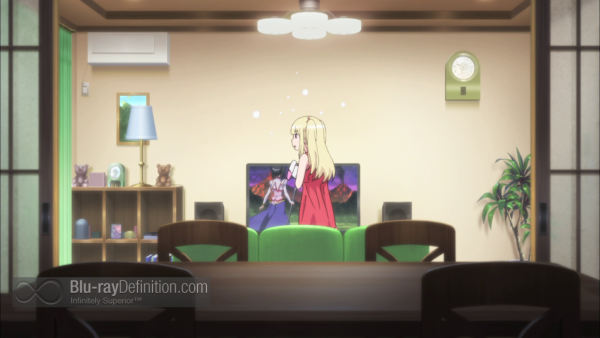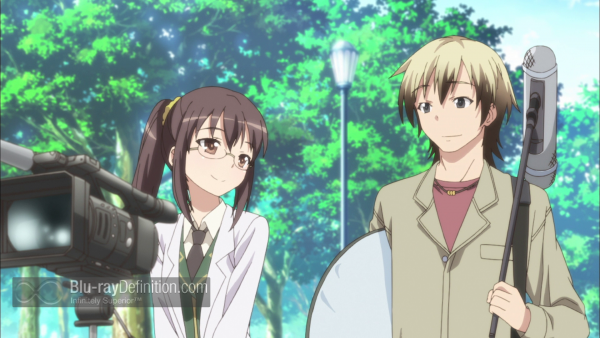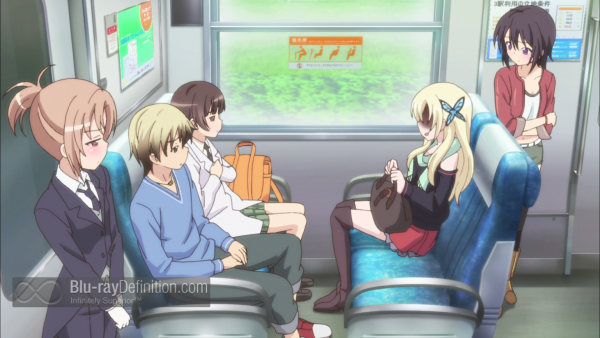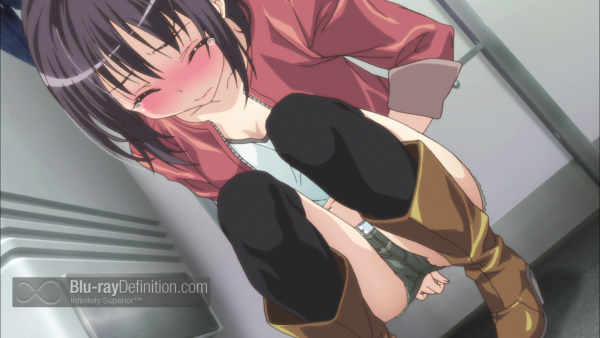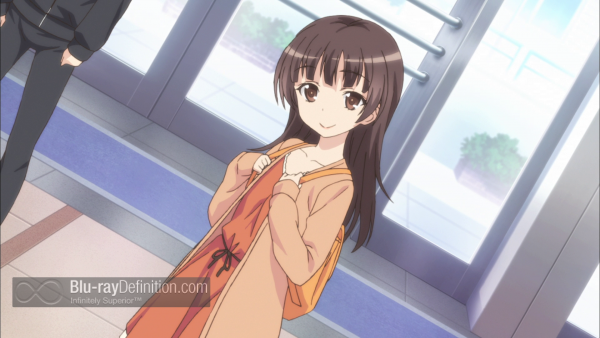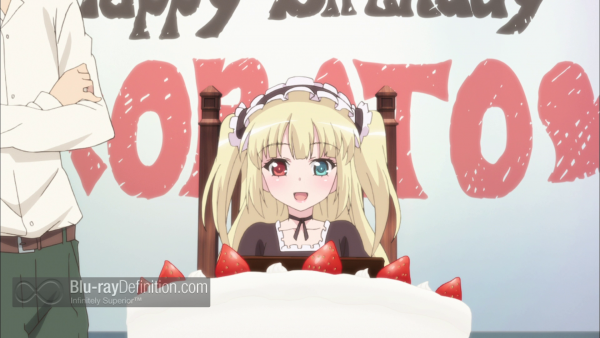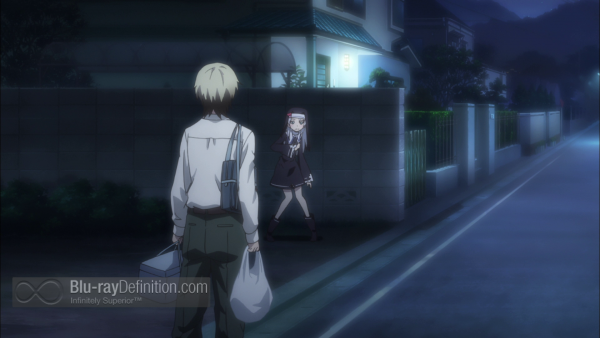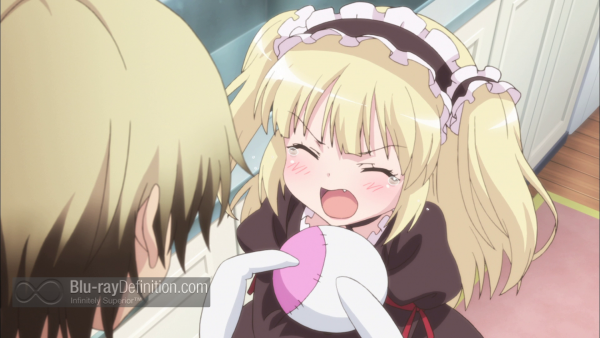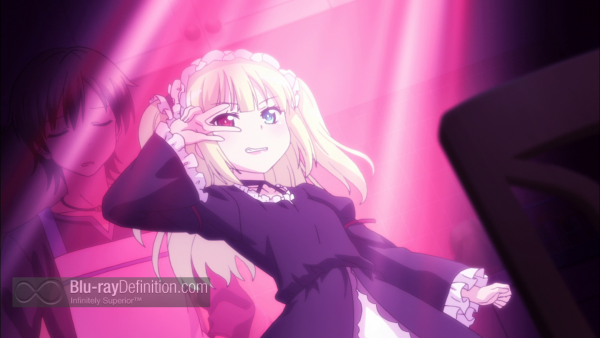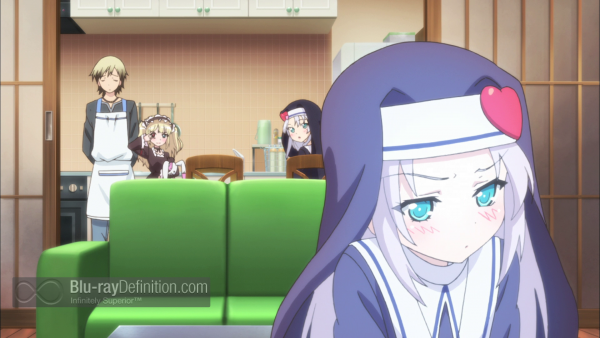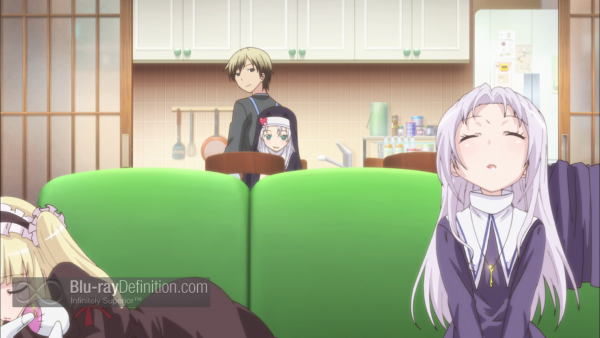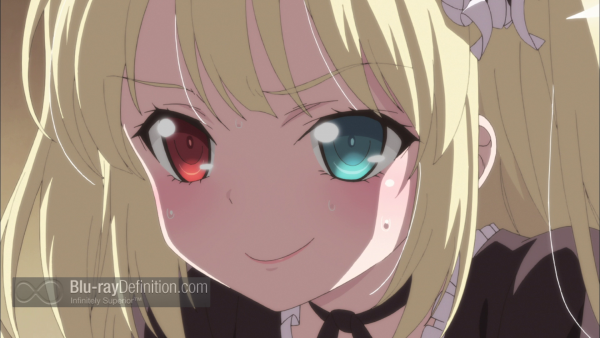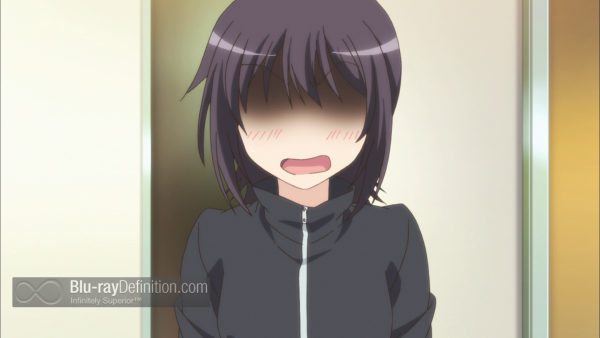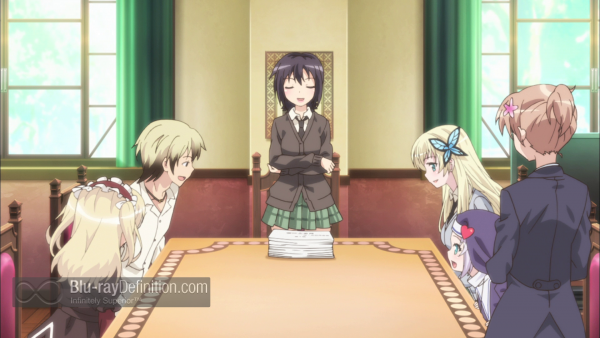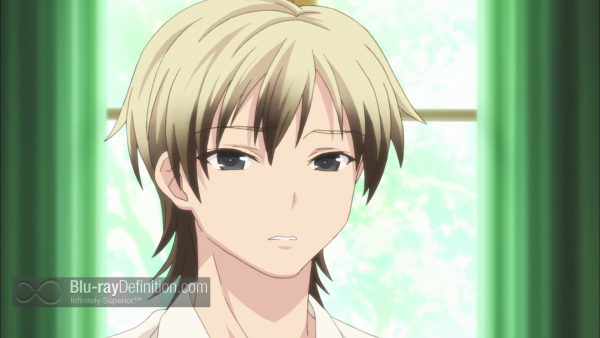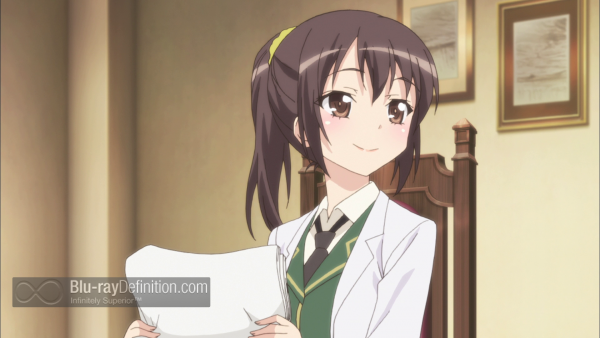 [amazon-product]B00II562CO[/amazon-product]