– –
The Film
[Rating:2.5/5]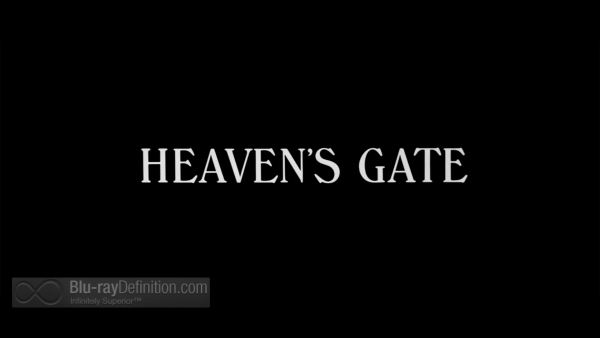 Fresh off his overwhelming success with The Deer Hunter, Michael Cimino decided to produce the epic western Heaven's Gate, a story about the real-life Johnson County War in 1890's Wyoming. Leveraging his success, the filmmaker demanded total artistic control over the production. He insisted on filming on location, building authentic sets, and wrote a sprawling screenplay. By the end, the budget had skyrocketed, the film's length was an unwieldy 220-minutes, and the studio, United Artists, was heavily in debt, bought out by MGM. The resulting film was also a critical and commercial failure, even after being pulled and re-released with 70-minutes cut. Heaven's Gate, is widely regarded is shutting the door on the old Hollywood westerns and on Hollywood studios' willingness to cede so much control to the so-called "auteur", the golden age of the 1970s and the power of the director had come to a resounding end. Cimino's career never really recovered; he was the fall guy, perhaps rightfully so, being that it was his creation.
Decades on, one can look back on Heaven's Gate and see it for what it is – a visually beautiful film, thanks to the cinematography of Vilmos Zsigmond, with a screenplay in need of some tweaking and certainly in need of some better editing choices.
Cimino's story follows a growing conflict in 19th Century Wyoming between newly arriving, poor immigrants and the plutocrats who want them out. On the side of the immigrants is James Averill (sympathetically portrayed by Kris Kristofferson), a wealthy Harvard law school graduate who acts as the Johnson County marshall, and the only force standing between the impoverished masses and the wealthy businessmen who want them all driven out, or dead. Central to the story is a love triangle between Averill, a beautiful immigrant prostitute, Ella Watson (Isabelle Huppert), and Nathan Champion (Christopher Walken), a hired henchman for the powerful forces looking to drive out the immigrants.
From the very beginning of the film, Cimino's screenplay is one that is lost in self-indulgence with no clear purpose of storytelling. The opening act is set some 20-years earlier at Harvard during the commencement ceremonies. It's visually gripping and frenzied, but outside of establishing a friendship between Averill and one Billy Irvine (John Hurt), one of the Johnson County elite who turns out to be a rather peripheral character in the grand scheme of things, these Harvard scenes really serve no purpose. By the time we get to the relationship between Averill and Ella, or even discover that Ella and Champion are also involved somehow and that Champion and Averill are supposedly friends, over an hour has passed. To close the film out, Cimino decides to first stun us with a shocking twist ending, and then confound us with a brief epilogue set some 13-years later, as if he just didn't want to bring the film to an end. One almost expects the sequel to be tacked on the end for another 3-hours of storytelling.
Yet, despite its flaws, there is still something compelling about Heaven's Gate. Cimino does manage to use Zsigmond's almost impressionistic visuals to draw viewers in. This is used most effectively in crowd scenes where the dizzying camera movements and the folk-tinged musical score of David Mansfield combine for hypnotic and energetic artistry. The same goes for the more romantic moments, not just between Averill and Ella, but such as those of the downtrodden immigrant farmers plowing their fields or tirelessly driving their wagons against the mountainous backdrops. These moments, and the central love triangle of Heaven's Gate, help save the film from being a complete disaster, even if it remains unwieldy.
Readers should be aware that this UK edition from Second Sight Films has had about 1-minute of footage edited out at the request of the BBFC. It is mainly to do with animal cruelty, so some bits of cock fighting and horses being shot are missing. In the grand scheme of things, it hardly affects the overall story.
Video Quality
[Rating:3.5/5]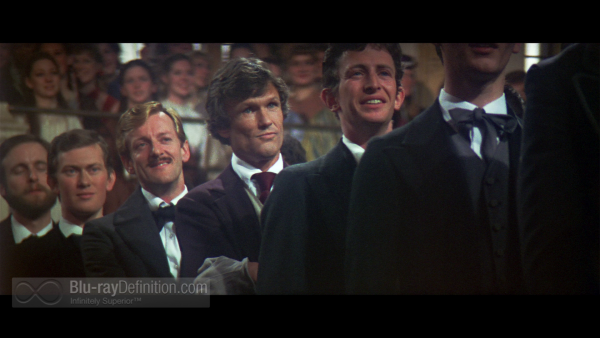 Second Sight brings Heaven's Gate to Blu-ray in an AVC/MPEG-4 1080p encodement. While the image is certainly presentable and film-like and only shows slight issues with source damage, it is rather soft and diffuse. Part of this can be attributed to the shooting style and film stock, but part of it must be the transfer as well. Colors are also just a bit pallid and shadows tend to wash out.
Audio Quality
[Rating:3.5/5]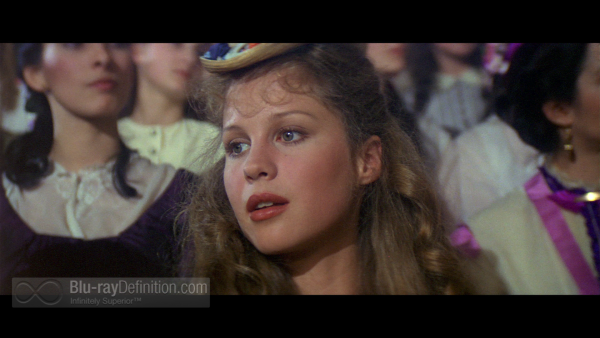 The English DTS-HD Master Audio 5.1 (48kHz/16-bit) and LPCM 2.0 (48kHz/16-bit) soundtracks are acceptable, offering dialogue that is free from clipping and, during the most active scenes, a bit of discrete sound in the surround channels to bring viewers into the action. However, owing to the mix, dialogue does get lost during the most active sequences, and the lack of subtitles on this release only makes matters worse.
Supplemental Materials
[Rating:2.5/5]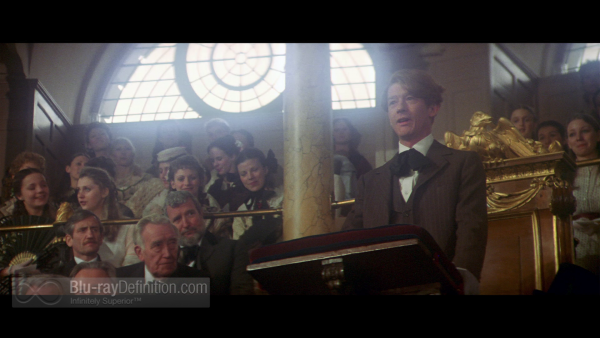 The extras are all loaded onto a separate DVD disc. They include the documentary, Final Cut: The Making and Unmaking of Heaven's Gate, which lays out in good detail the saga of producing the film.
The supplements:
Special Features DVD (PAL):
True Gate – An Interview with Jeff Bridges (1.78:1; 00:19:33)
Painting Jackson County – An Interview with Vilmos Zsigmond (1.78:1; 00:18:00)
Final Cut: The Making and Unmaking of Heaven's Gate – DVD Release Version (1.33:1; 00:55:10)
The Definitive Word
Overall:
[Rating:3/5]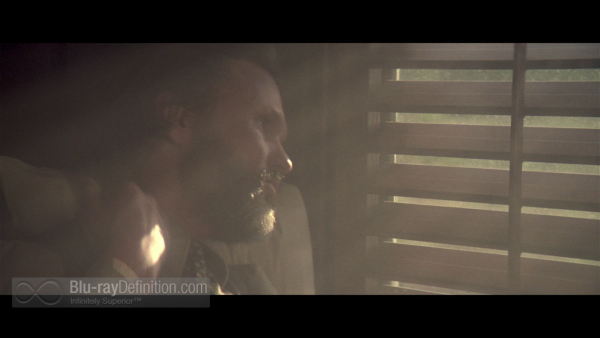 After 22-years, perhaps it's a good time to give this sprawling western another try and re-examine if it was truly worthy of being blamed with shutting the genre out of the industry almost completely for a decade. The Heaven's Gate: Restored Edition on Blu-ray from Second Sight is a good way to watch it and see for yourself.
Additional Screen Captures
[amazon-product region="uk" tracking_id="bluraydefinit-21″]B00F1BKSTQ[/amazon-product]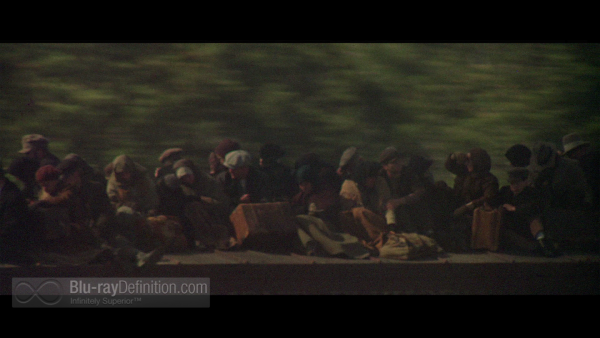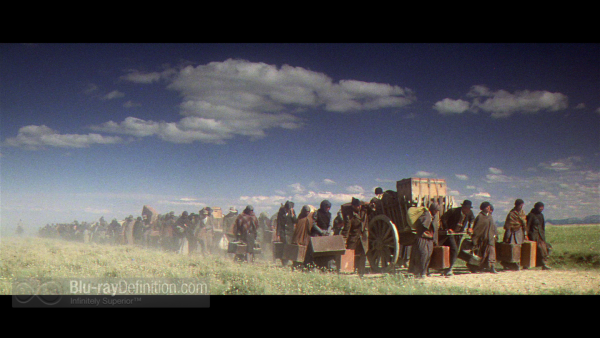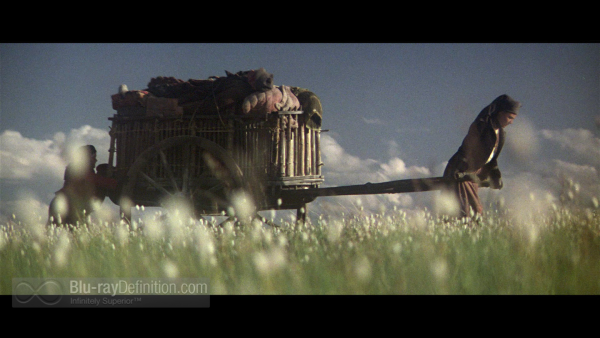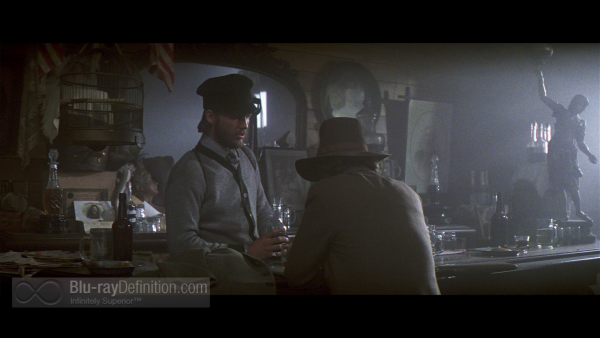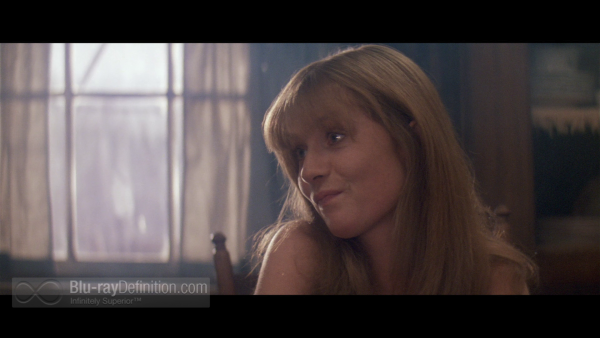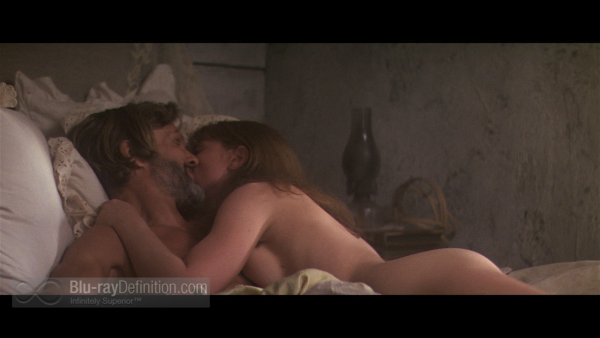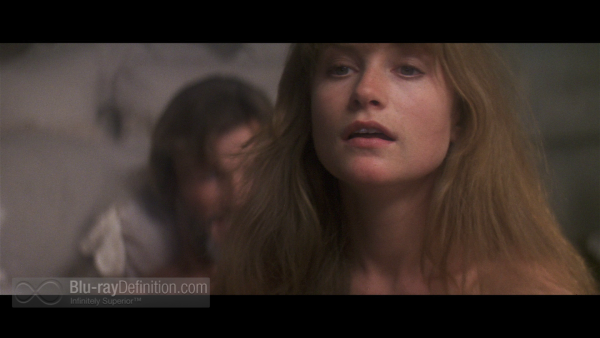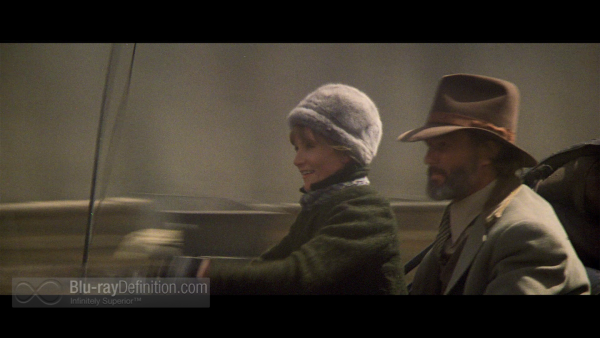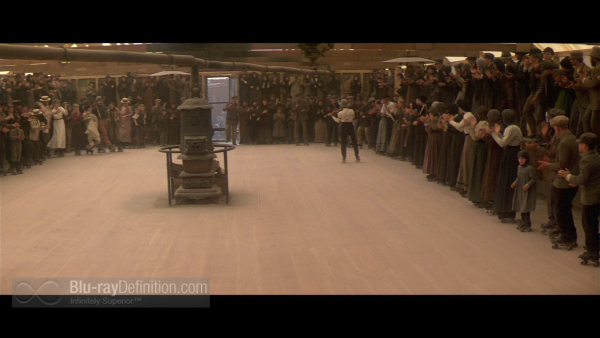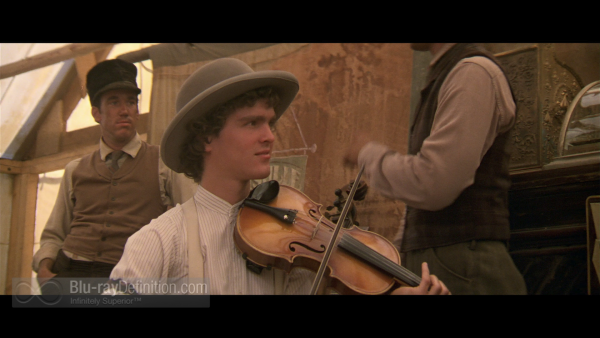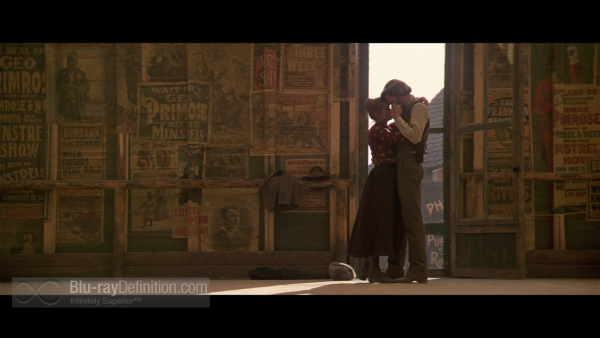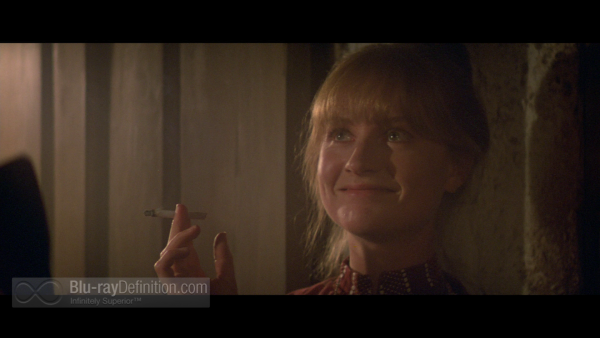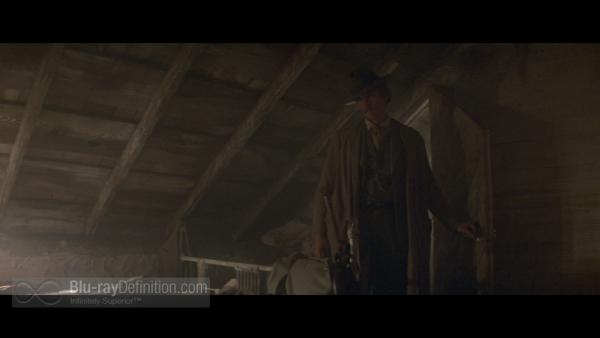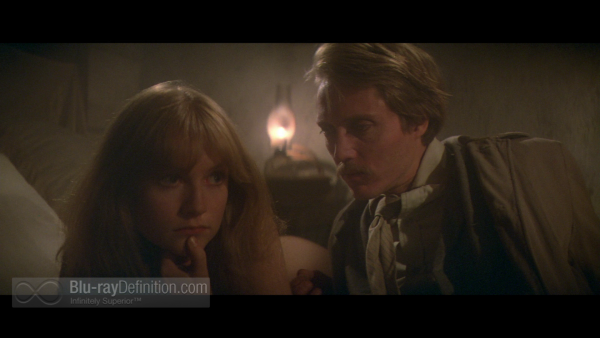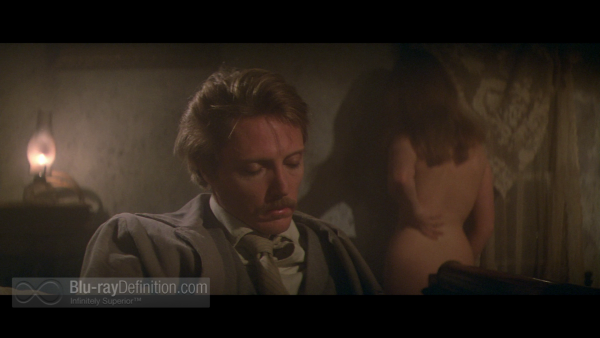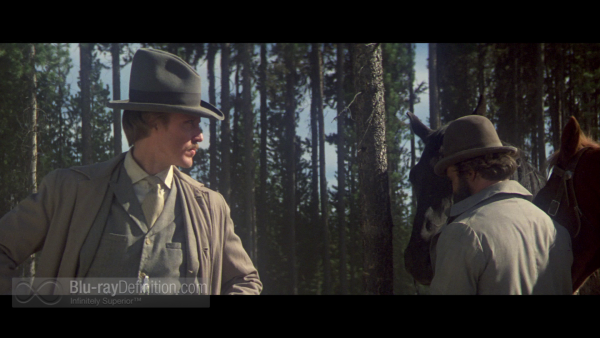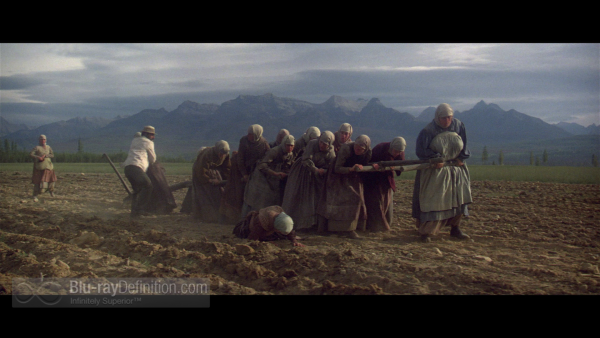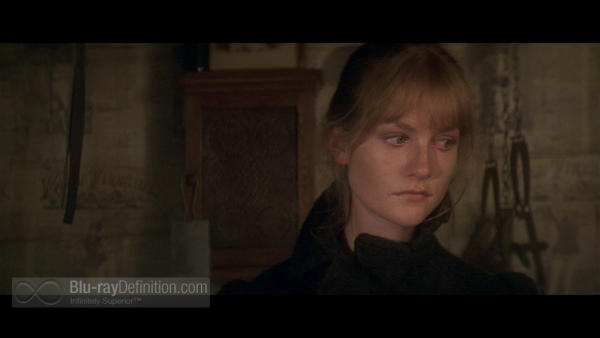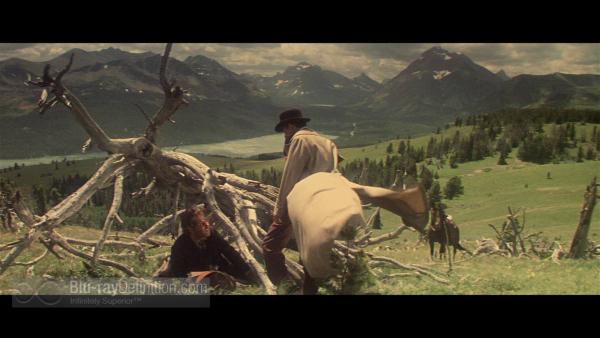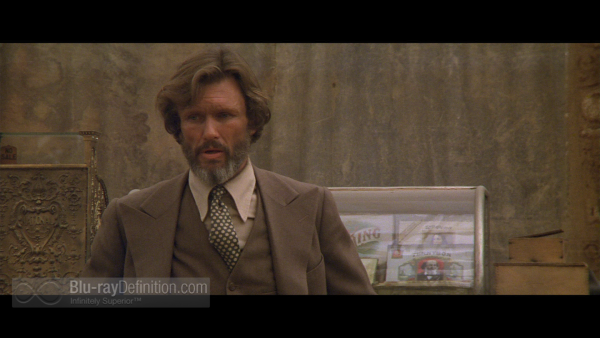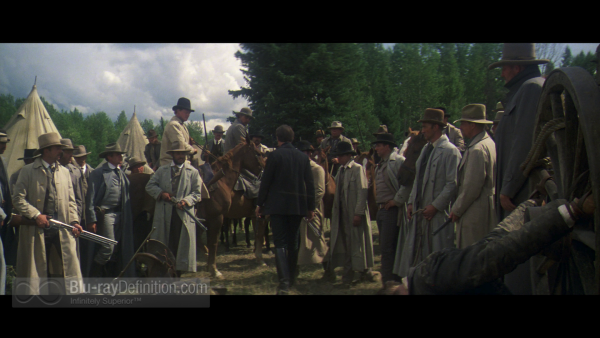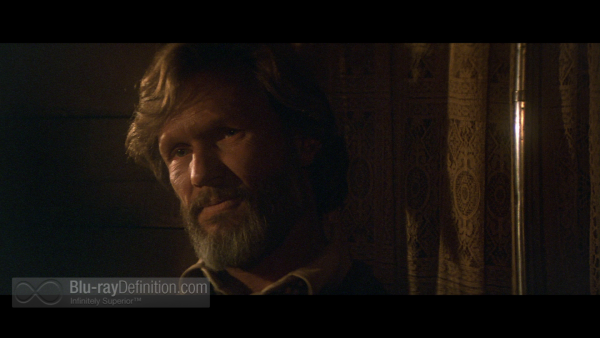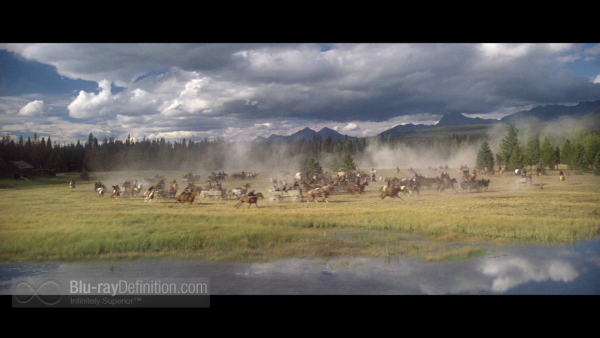 [amazon-product region="uk" tracking_id="bluraydefinit-21″]B00F1BKSTQ[/amazon-product]