– –

The Series
[Rating:3.5/5]
This strange anime series started its life as a light novel series by Sagara Sou. The "Hentai" Prince and the Stony Cat (変態王子と笑わない猫。), otherwise known as HenNeko (変猫。) is populated with oddball characters and goes to unexpected places over the course of its 12 episodes.
The story follows the "hentai" (pervert) high school student Yokodera Yōto who wants nothing more than to think about girls – girls in their swimsuits, girls bras showing through their shirts, girls panties – you get the drift. His problem is, the emotional "facade", as he puts it, that he must keep up to hide his pervy feelings still manages to get him into too many awkward situations. Meanwhile, Tsutsukakushi Tsukiko is Yōto's underclassman. She wishes that she wasn't so childish and didn't show so much emotion, and cry at the slightest thing all the time. Both Tsukiko and Yōto hear about a Stone Cat statue at the top of a hill that can grant wishes if you give it an offering, and they both end up there on the same night. Yōto wishes to lose his facade and Tsukiko wishes to be less emotional. Of course, wishing to a Stone Cat god can and will go awry. Yōto's facade is taken away and now he can't not tell the truth or hide any of his perverted thoughts. He becomes known all over school as the "Hentai Prince". And as for Tsukiko, the Cat God takes her wish so literally that she loses all ability to express emotion in her voice and on her face. Together, the two set out to try to get what they lost back, which leads first to Yōto's facade, which was given to another girl in school, the popular – and flat-chested – Azuki Azusa, a girl who relishes turning down all her male suitors, but is, in fact, very lonely. Eventually, she and Yōto become friends, and a strange love triangle between she, Tsukiko, and Yōto develops. But that doesn't sit well with Tsukiko's sister Tsukushi, "the Steel King", captain of the athletics club, who, err, has a deep crush on her little sister and wants to marry her. Yep, a little sister/sister moe.
The series eventually goes off into multiple, unexpected directions that, if one went into them, would be absolutely giving too much away. Let's just say that, where this ends is totally not where you'd expect based on how it started. This is a good thing, given how this basic high school/harem/fantasy genre has pretty much been done to death in anime and it takes a lot to shake things up.
The characters are all likable, even the quiet deadpan Tsukiko, who with her flat delivery (kudos to voice actor Ogura Yui for nailing the performance) throws things off balance n a delightful way. Where the series does fail a bit is in character design. One understands the lack of character on Tsukiko's face, given the story, but some of the other characters look very generic. For example, it would be very easy to confuse Tsukushi with her club vice president Maimaki Mai – the facial features and manner of dress are nearly identical.
Video Quality
[Rating:4/5]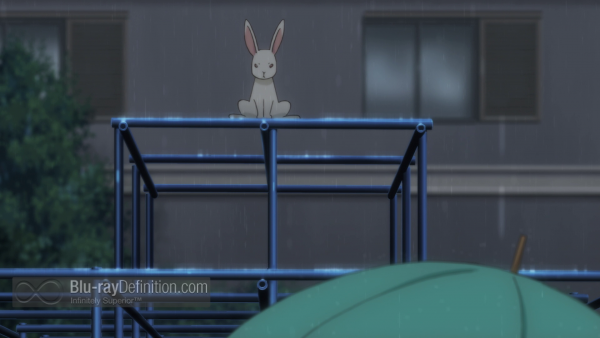 "HenNeko" gets a a solid AVC/MPEG-4 1080p encodement from Sentai Filmworks on Blu-ray. Colors are strong, line art is crisp, and noise is minimal. There some issues with mild color banding, but nothing so overwhelming that it becomes a major distraction or hides the overall detail.
Audio Quality
[Rating:4/5]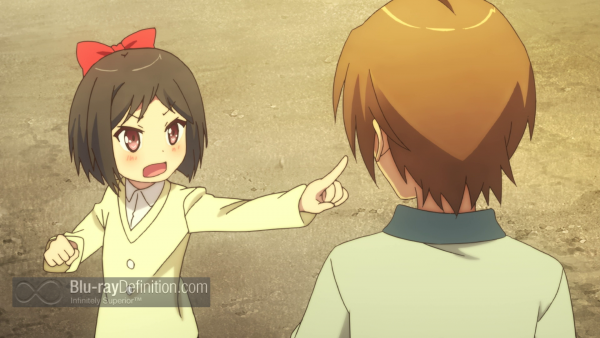 The original Japanese soundtrack is offered in DTS-HD Master Audio 2.0 (48kHz/24-bit). No English dub is included. The sound is effective, with clear dialogue and the subtitles are relatively good with only minimal issues with typos.
Supplemental Materials
[Rating:2/5]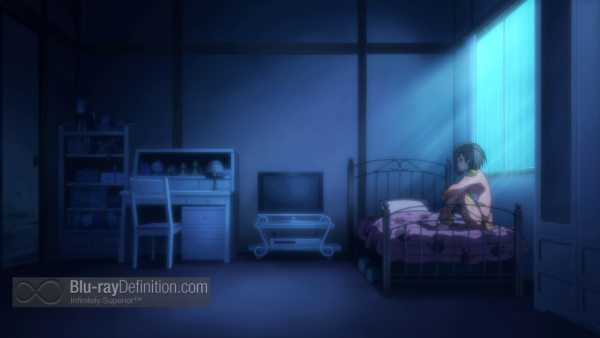 Henneko BBS (1.78:1; 1080p/24; 00:06:24)
Clean Opening Animation
Clean Closing Animation
Sentai Filmworks Trailers
Disc Credits
The Definitive Word
Overall:
[Rating:3.5/5]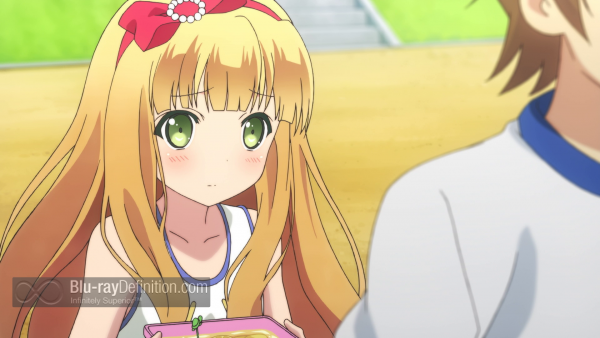 An enjoyable romp that surprises with its twisting plot and surprise ending, The "Hentai" Prince and the Stony Cat is a worthy diversion and a good take on this overcrowded genre of anime.
Additional Screen Captures
[amazon-product]B00IOFDJHY[/amazon-product]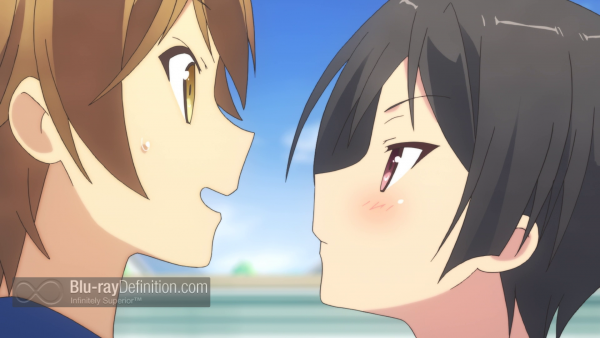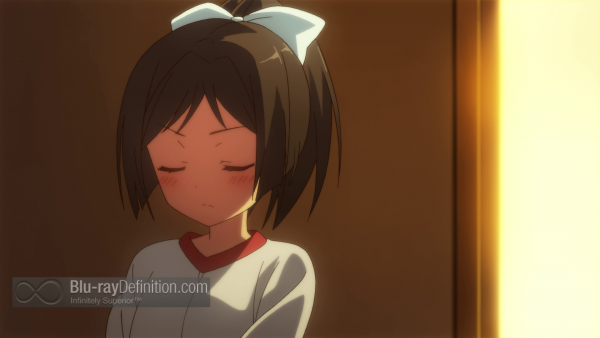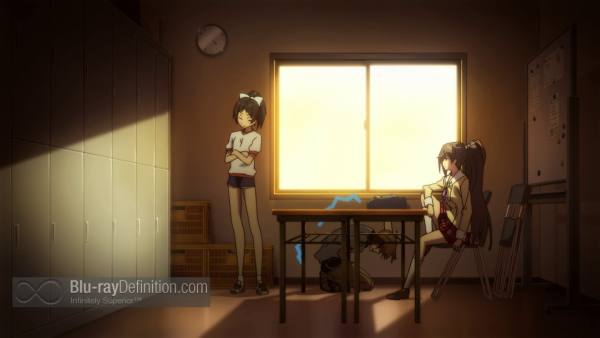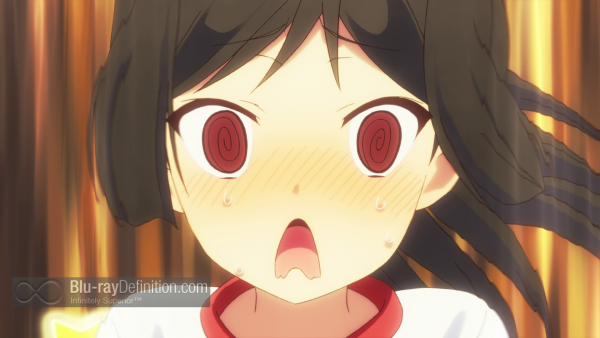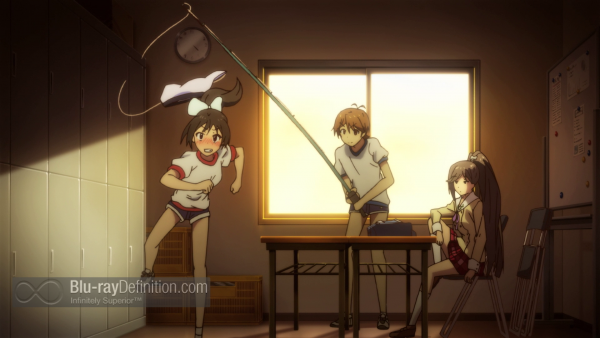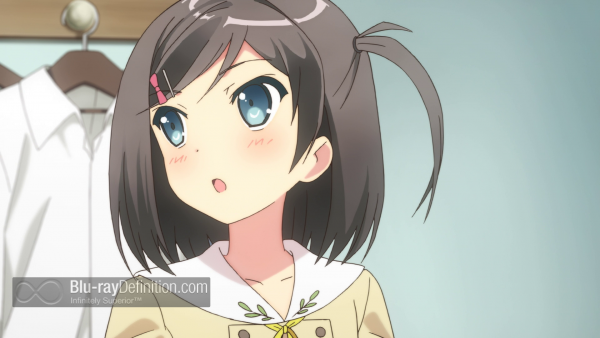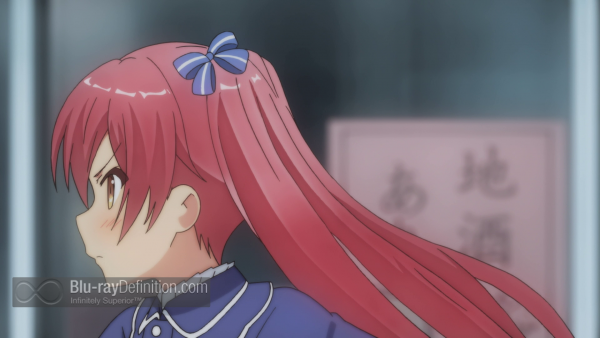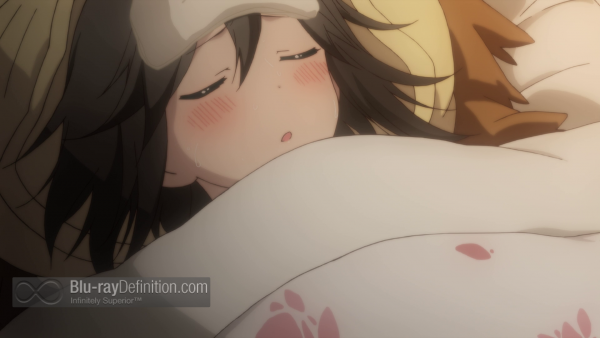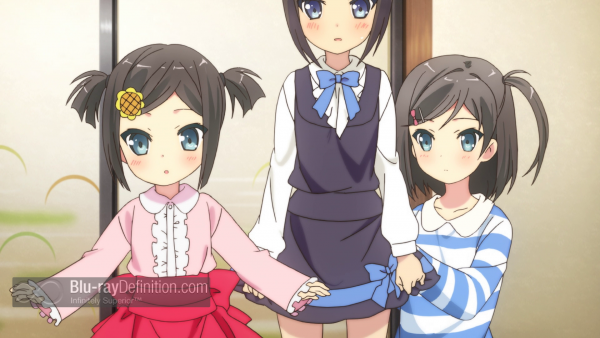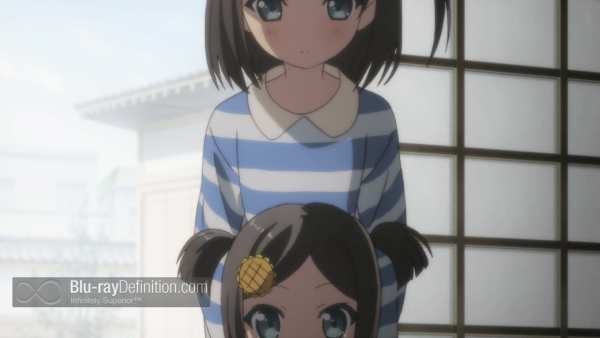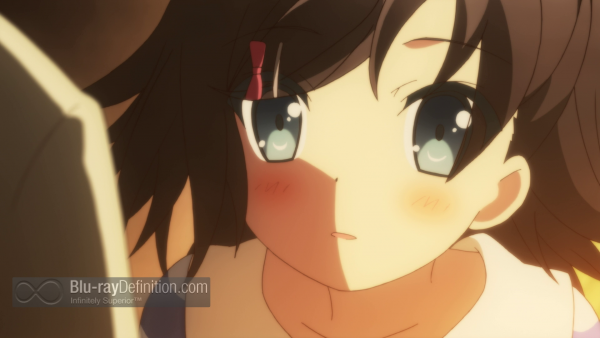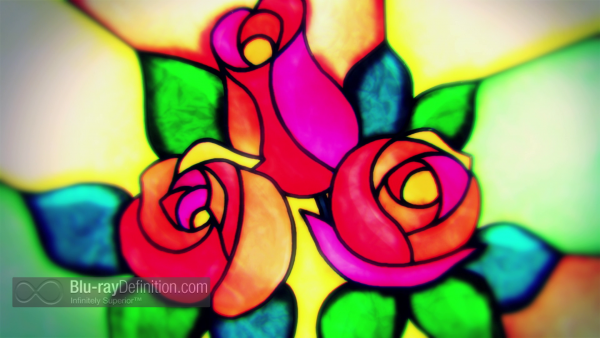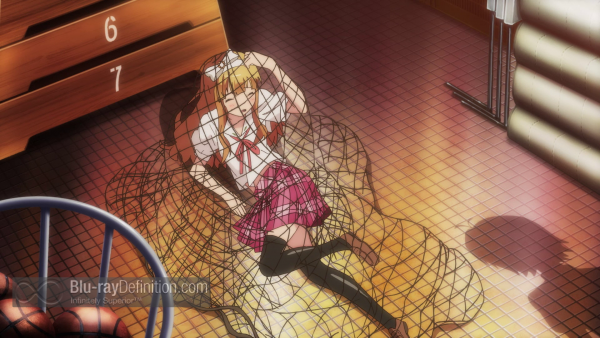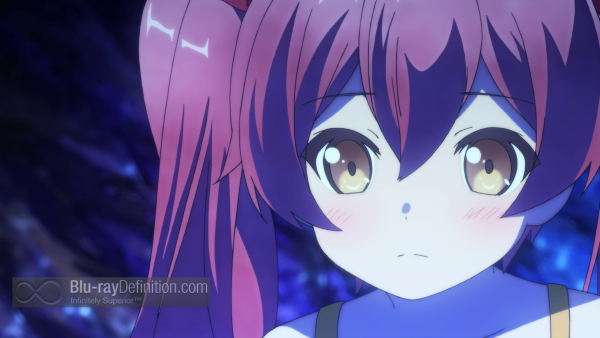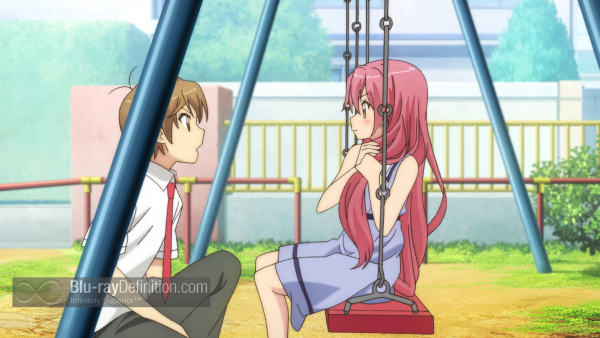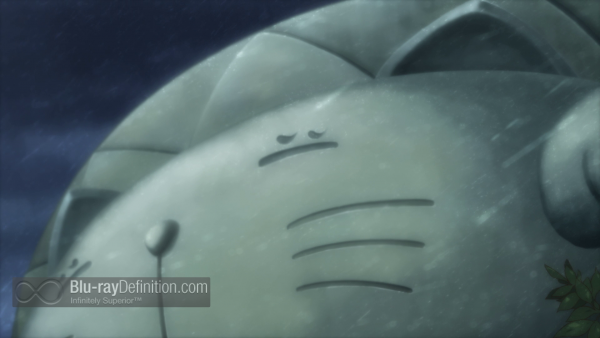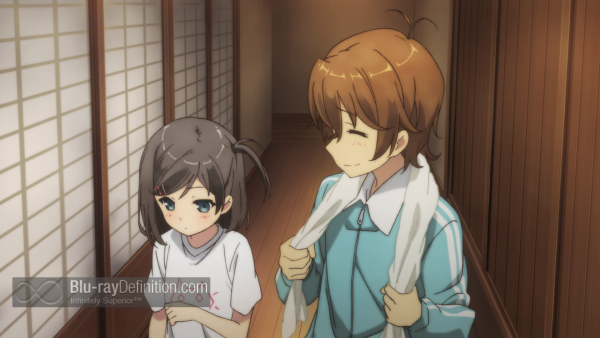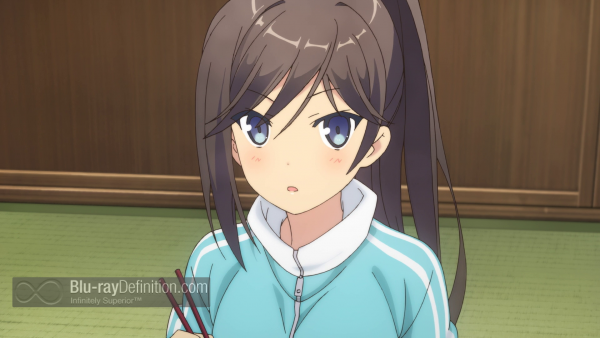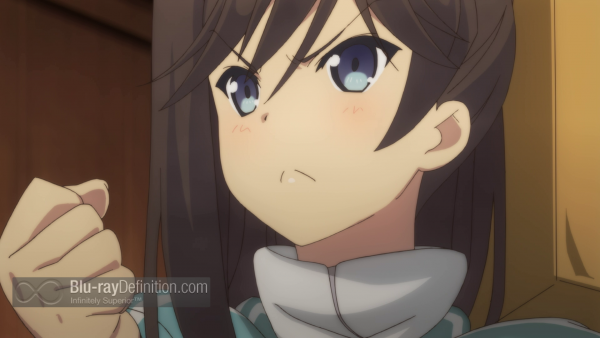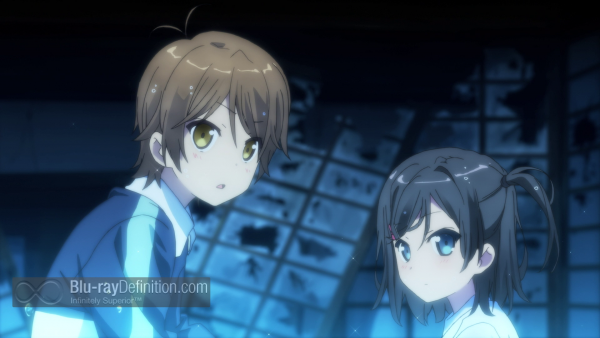 [amazon-product]B00IOFDJHY[/amazon-product]