– –

The Series
[Rating:4.5/5]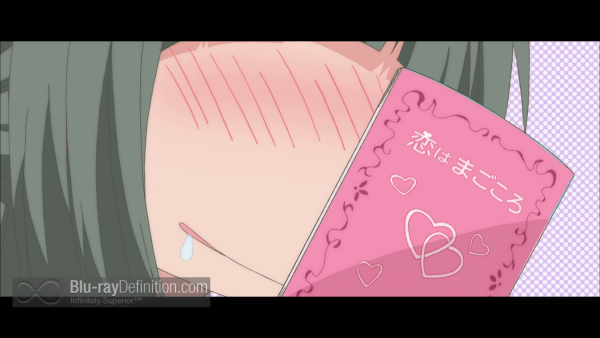 Hidamari Sketch continues to be a very pleasant and amusing slice of life anime series in its third season Hidamari Sketch x Hoshimittsu. Although the formula remains nearly unchanged, there are some very slight alterations to how the story of main protagonist Yuno unfolds this time around. Whereas in the previous seasons, Hidmari Sketch was told in anachronic (out of order, each episode in a different month of the year), x Hoshimittsu evolves into a format of telling stories from Yuno's previous year as a first year high school student at Yamabuki Art High School out of order, while her second year is told in chronological order. This maintains the feeling of a nonlinear storyline while also bringing a slightly more orderly structure to the series. Meanwhile, new characters are introduced in the form of Nazuna and Nori, two first year students who arrive and begin to reside at Hidamari Apartments, making it, for the first time, a full-up housing complex. The two new girls add a welcome new dimension to the series as Yuno and her fellow second year, and best friend Miyako, are no longer the underclassmen, but now senpai. Nazuna, a girl on the normal track at Yamabuki (the non-art section) seems even more timid and insecure than Yuno, making for a pleasant way in which we can finally see some progression in Yuno.
Video Quality
[Rating:4.5/5]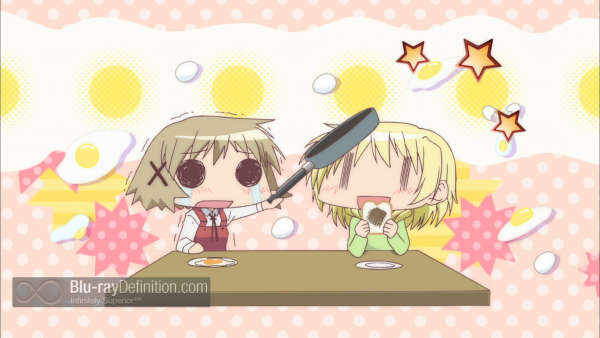 With its AVC 1080p encodement to Blu-ray from Sentai Filmworks, Hidamari Sketch x Hoshimittsu's digital animation looks just as good as it did in its previous seasons on Blu-ray. The natural, artistic, sketchbook style of the animation comes through well and the pastel color palette is well represented. No issues with banding or aliasing get in the way.
Audio Quality
[Rating:4/5]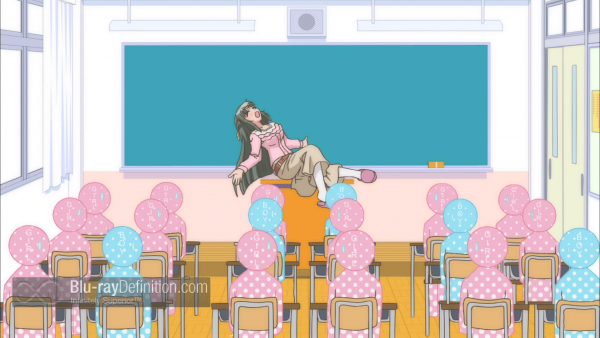 The sole soundtrack is a Japanese DTS-HD Master Audio 2.0 (48kHz/24-bit) mix that presents the dialogue and musical score without any flaws, has good stereo panning of sound effects and occasional directional panning of the dialogue as well. The voice cast continues to impress as well with their idiosyncratic voicing of each of the various characters.
Supplemental Materials
[Rating:2/5]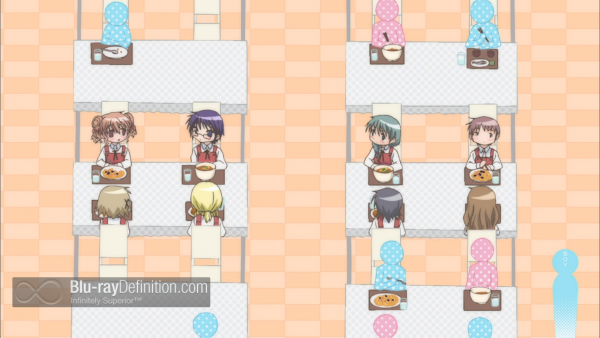 Outside of the two OVAs that are included, there is nothing out of the ordinary in this set.
Clean Opening Animation
Clean Closing Animation
Sentai Filmworks Trailers
Disc Credits
The Definitive Word
Overall:
[Rating:4.5/5]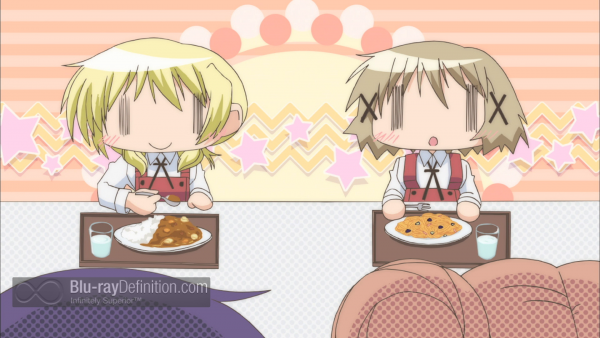 Hidmari Sketch x Hoshimittsu is every bit as enjoyable, if not more so, than the series' first and second seasons, with a wider array of characters and more situations for both growth and everyday goofing off. The animation itself continues to impress with its carefree, almost freestyle approach to mimicking both art book sketches and traditional anime motifs. Pick this one up.
Additional Screen Captures
[amazon-product]B00M3TK8VW[/amazon-product]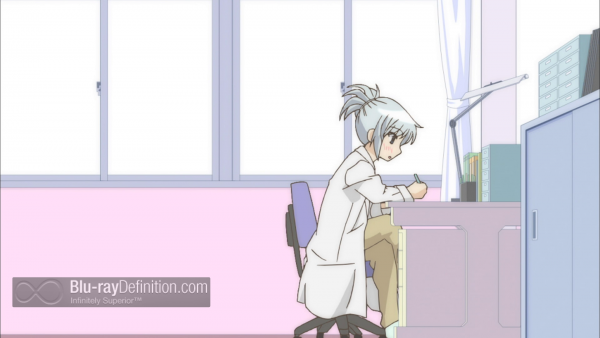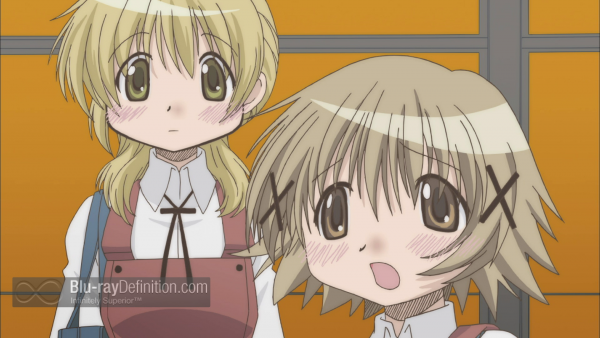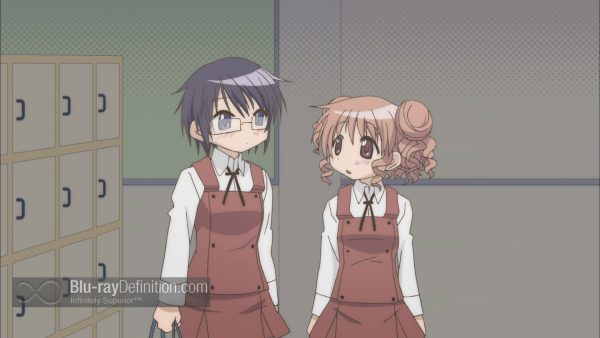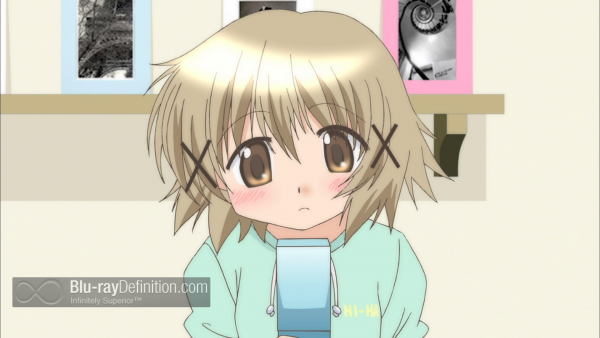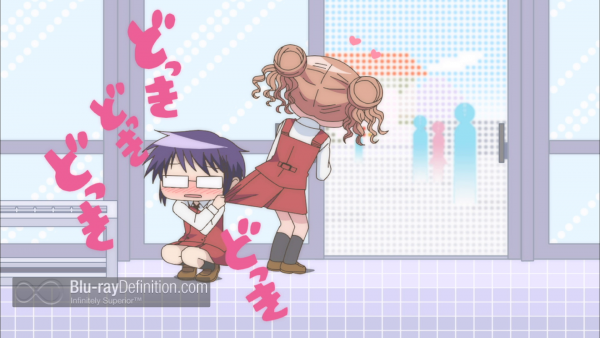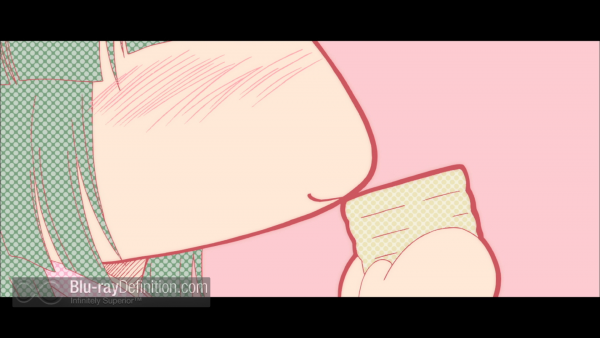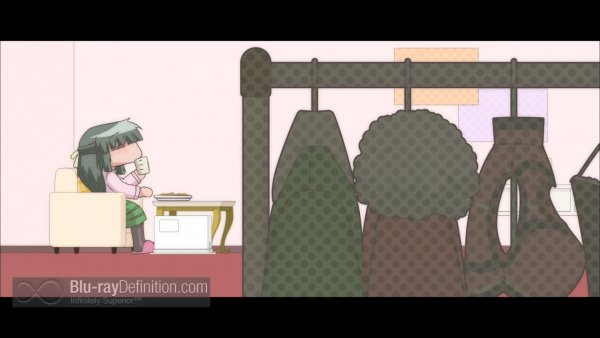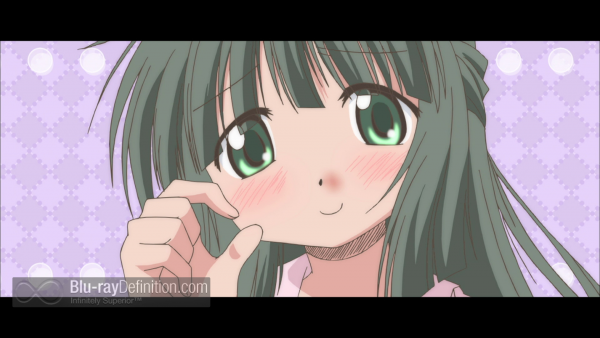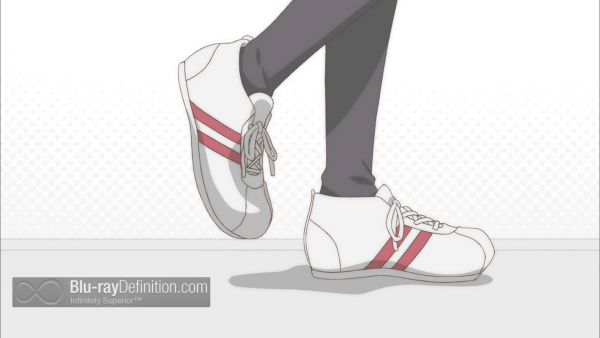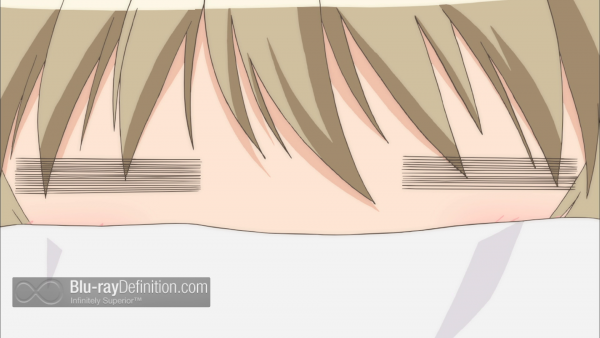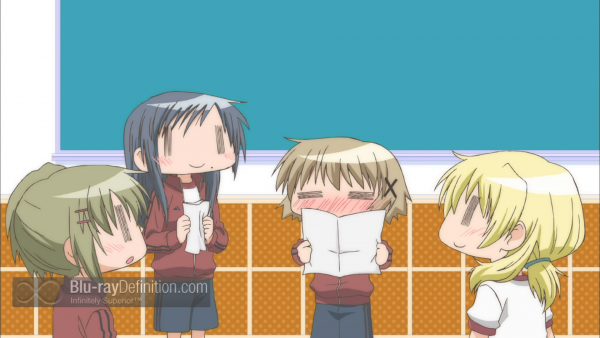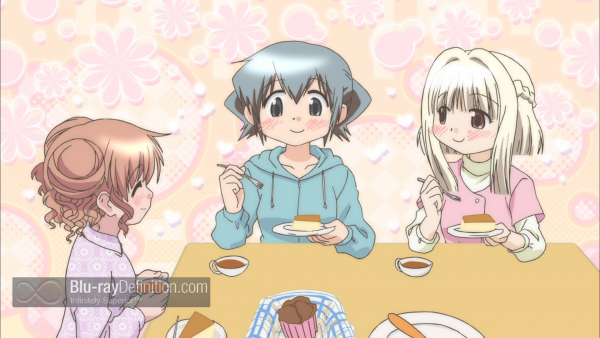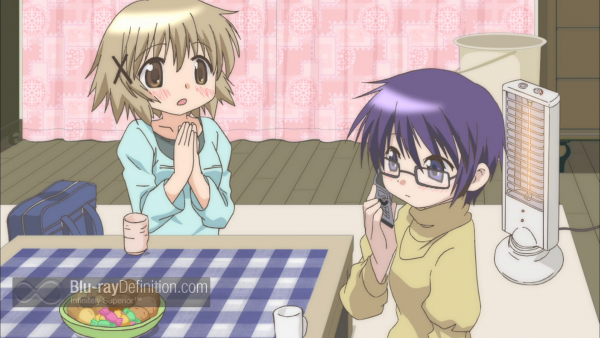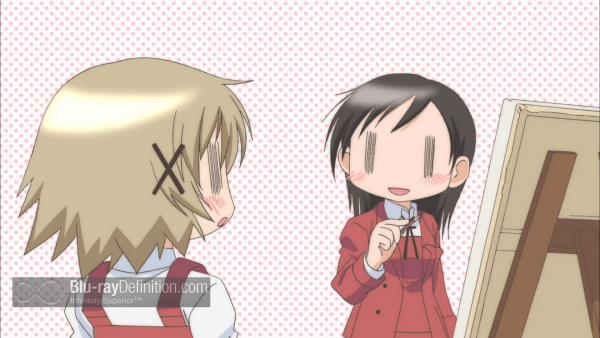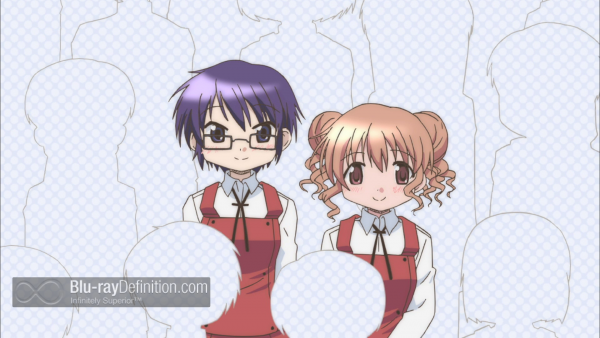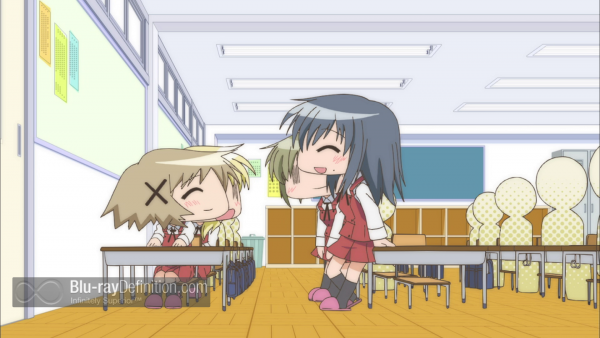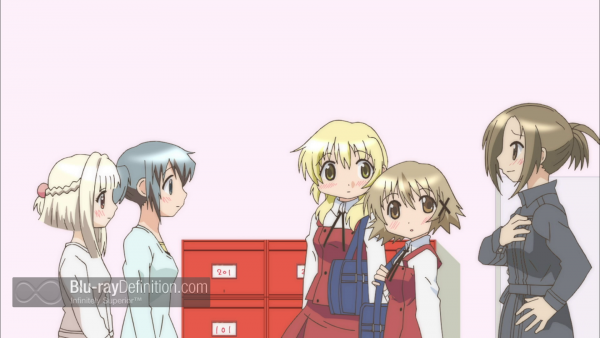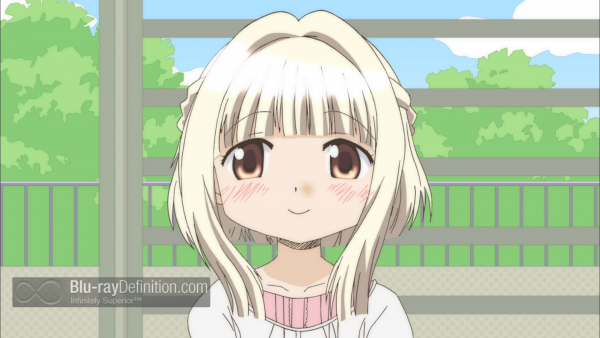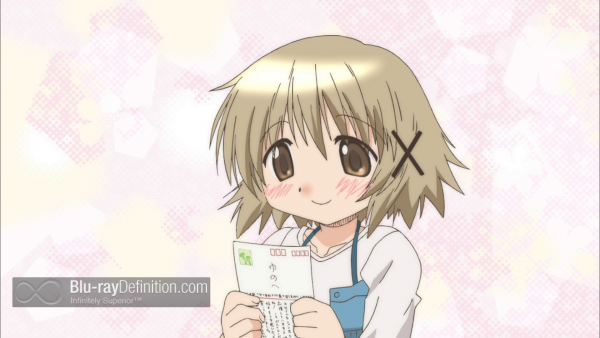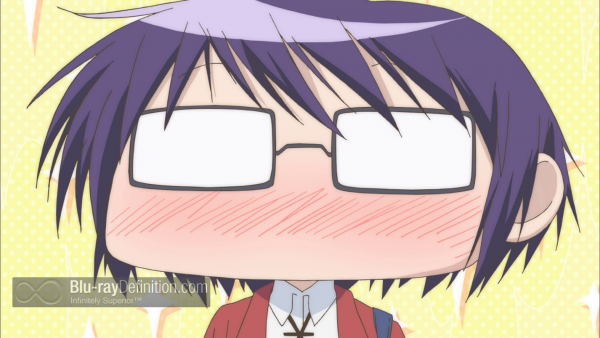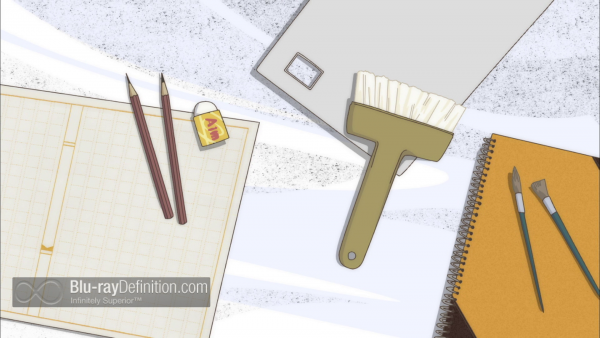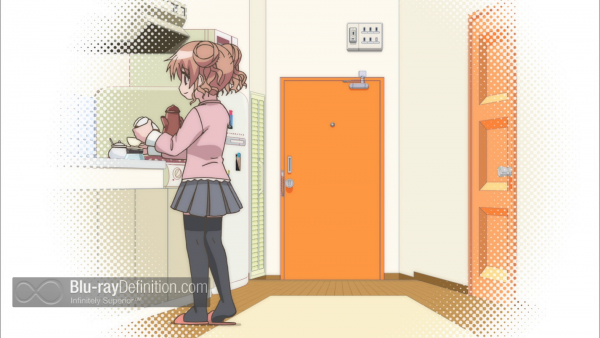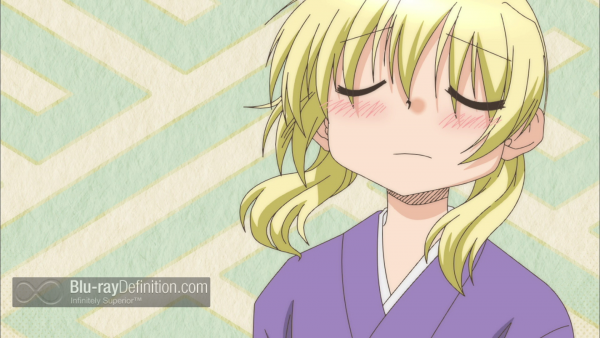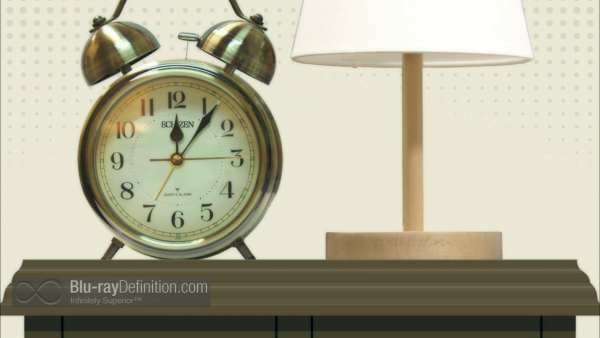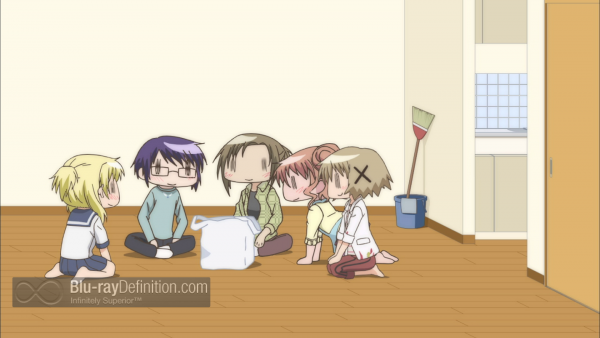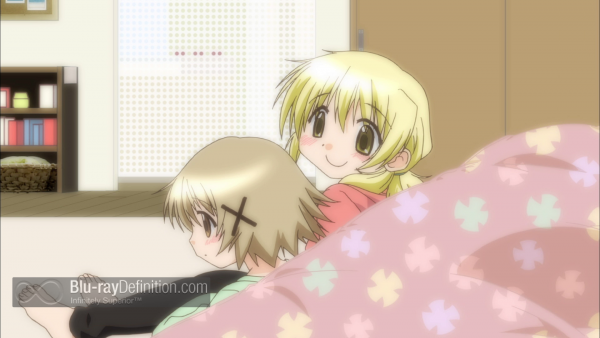 [amazon-product]B00M3TK8VW[/amazon-product]