– –

The Film
[Rating:5/5]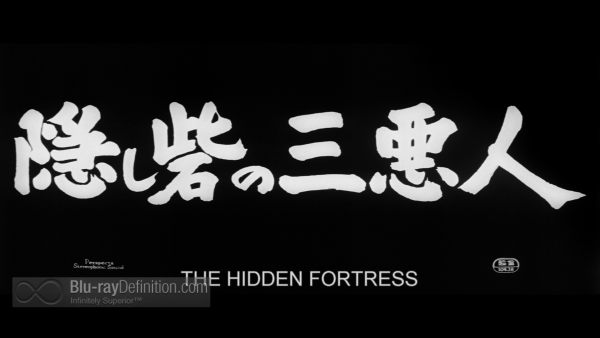 Kurosawa Akira's 1958 jidaigeki film The Hidden Fortress (Kakushi-toride no san-akunin; 隠し砦の三悪人) may be known as one of the inspirations for George Lucas' Star Wars, but the almost uncharacteristically breezy and humorous film is great even without knowing that and stands on its own without question. Kurosawa's own inspiration from John Ford's The Searchers, also shines through in his magnificent use of wide open spaces and pioneering use of widescreen technology in the Japanese film industry, making the imagery big a part of The Hidden Fortress as the story.
The lighthearted adventure stars the inimitable Mifune Toshiro as the famous general, of a defeated clan, Makabe Rokurota, who enlists the help of two greedy and buffoonish peasant soldiers, Tahei (Chiaki Minoru) and Matashichi (Fujiwara Kamatari), to help him sneak his clan's cache of gold, hidden in branches of wood, and the headstrong teenaged princess Yuki (Uehara Misa) through enemy territory. Their adventure takes the foursome, rowing all the way, into various near-death circumstances, Yuki acting as a mute to disguise her high-class upbringing. One brilliantly done set piece has the four hiding from soldiers amidst a fire festival and having to toss their gold into a raging bonfire to avoid looking suspicious.
One can easily see the similarities between Kurosawa's quibbling Tahei and Matashichi and Lucas' R2-D2 and C3PO, but Lucas claims that his storyline involving the princess was purely coincidental. One can take him at his word, but it wouldn't be too difficult to substitute Princess Leia for Princess Yuki and Rokurota for Han Solo or Luke Skywalker, if one really wanted to overthink things.
But forget about Star Wars, and look at The Hidden Fortress purely on its own. Kurosawa and his cinematographer Yamasaki Kazuo make a beautiful film, using the widescreen format to its utmost advantage. Long lenses provide a magnificent sense of space, yet the scenes often collapse into a sense of visual claustrophobia as the  characters comically begin squabbling or finding themselves in a bind while on the run.
Video Quality
[Rating:5/5]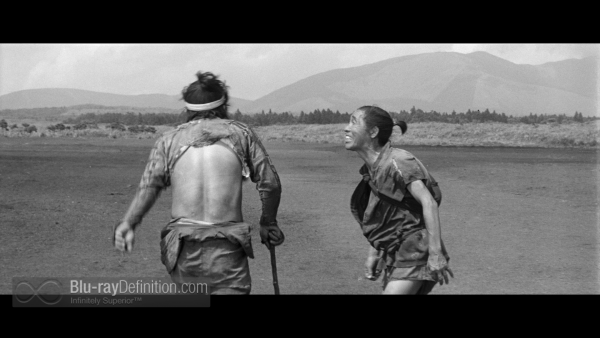 We get a new 2K digital restoration of The Hidden Fortress from Criterion Collection in an AVC/MPEG-4 1080p encodement framed at the original 2.35:1 aspect ratio on Blu-ray. In a word, it looks magnificent, especially when one factors in the vintage of this Kurosawa film. Contrast is sublime, offering up obsidian blacks without crush, stark, bright whites, clean, crisp imagery, and a sharp and natural layer of grain. There's little in the way of source damage apparent and the picture doesn't waver much in quality.
Audio Quality
[Rating:4.5/5]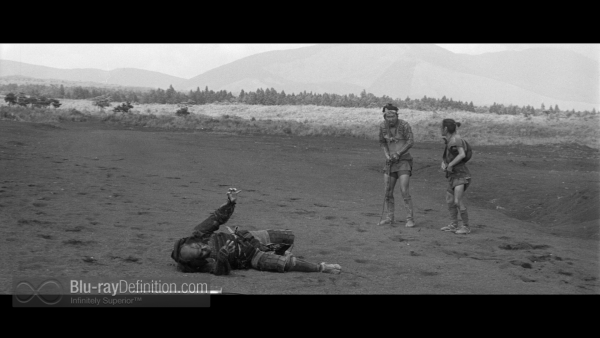 The original monaural soundtrack is offered in Japanese LPCM 1.0 (48kHz/24-bit), additionally, Criterion also provides a Japanese DTS-HD Master Audio 5.1 (48kHz/24-bit) track that "preserves the original 3.0 perspecta" with simulated stereo. This latter track has a good, clean sound with narrow stereo imaging. Either one will do, but I did prefer the "3.0" to the 1.0, although the 1.0 track did sound just a little more authentic, even if a bit more closed in.
Supplemental Materials
[Rating:4/5]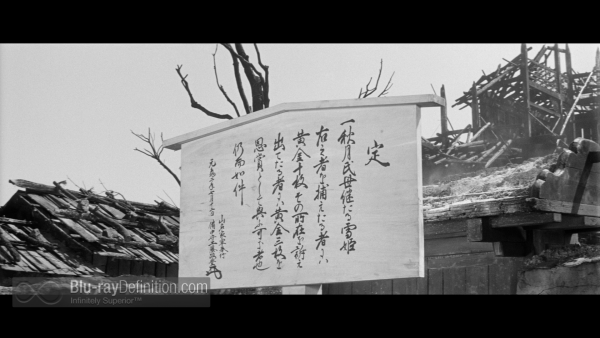 We get another strong set of extras from Criterion Collection that provide good in-depth background on the film, its production, and the director.
The supplements:
Commentary – Recorded by the Criterion Collection in 2013 featuring film historian Stephen Prince, author of The Warrior's Camera: The Cinema of Akira Kurosawa.
Akira Kurosawa: It is Wonderful to Create (1.33:1; 1080i/60; 00:40:54) – Part of the Toho Masterworks series Akira Kurosawa: It is Wonderful to Create, this 2003 documentary focuses on the making of The Hidden Fortress and its widescreen cinematography.
George Lucas on Akira Kurosawa (1.33:1; 1080i/60; 00:08:08) – In this interview, conducted by the Criterion Collection in 2001, filmmaker George Lucas pays tribute to the visual mastery of director Akira Kurosawa and details the elements of The Hidden Fortress that directly inspired Star Wars.
Trailer (2.35:1; 1080i/60; 00:03:47)
Booklet: Featuring an essay on the film by film scholar Catherine Russell, credits, and information on the transfer
The Definitive Word
Overall:
[Rating:4.5/5]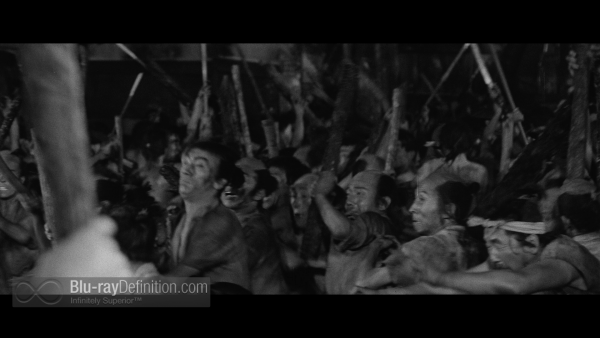 It may not have the weight of Seven Samurai, the psychological impact of Kagemusha or the visual splendor of Ran, but The Hidden Fortress is one of Kurosawa's most relatable adventures. It breezes by with ease, has a wonderful style, and is propped up by splendid performances. Criterion have also brought it to Blu-ray in a gorgeous HD rendering.
Additional Screen Captures
[amazon-product]B00HE01030[/amazon-product]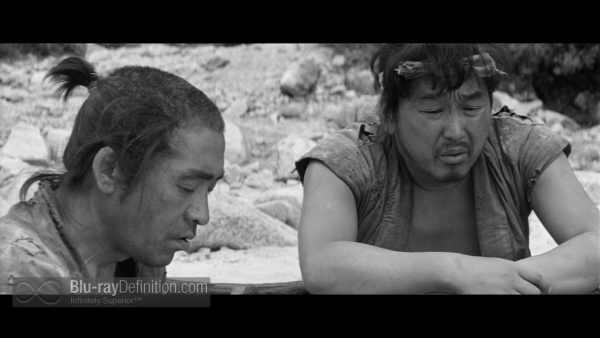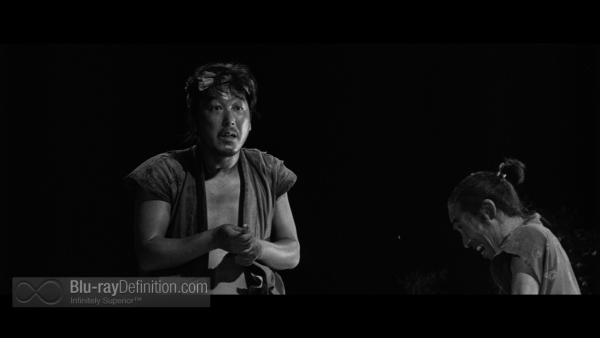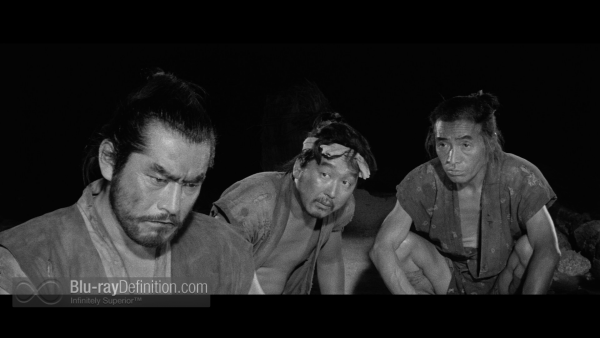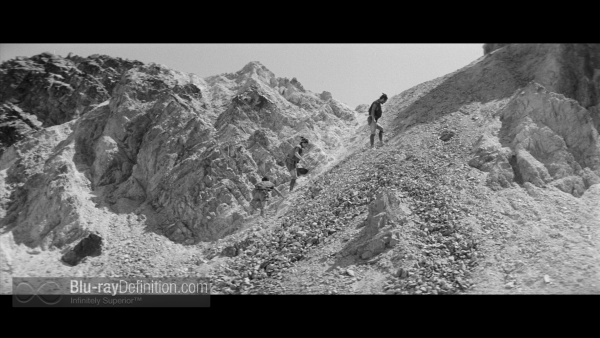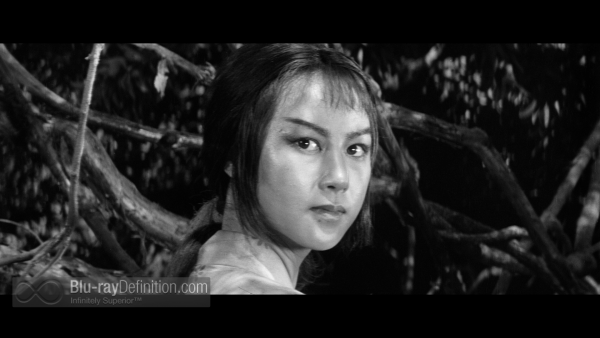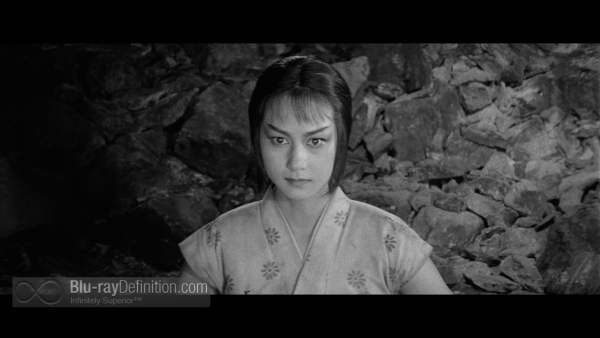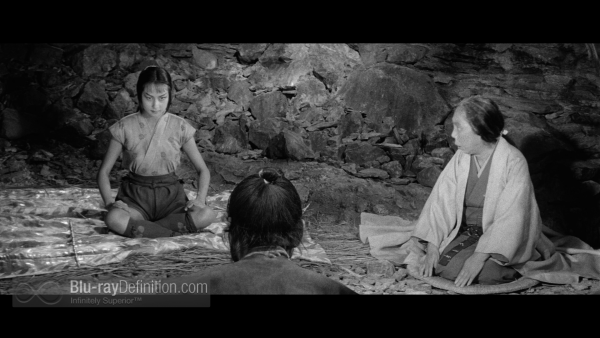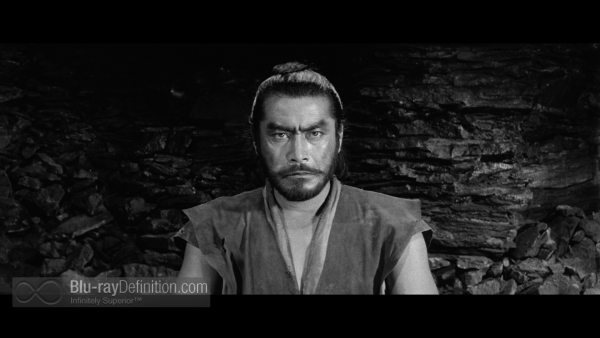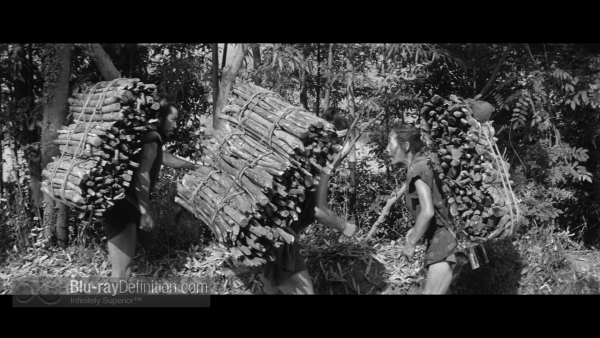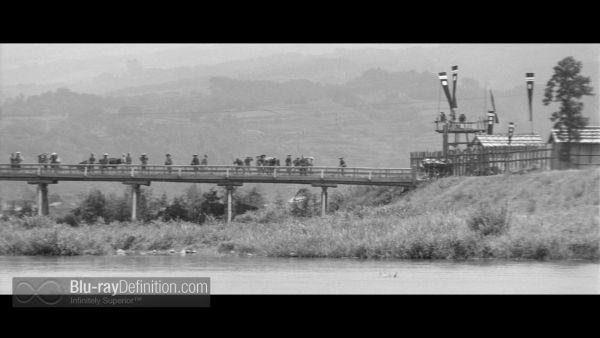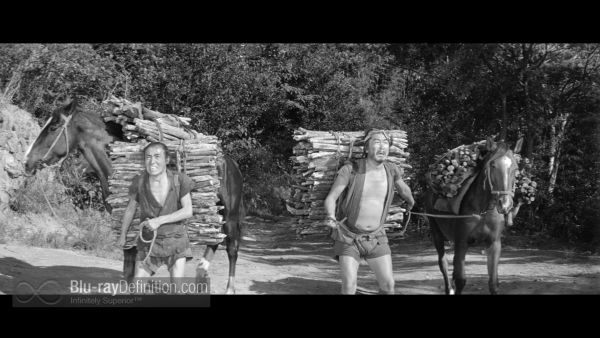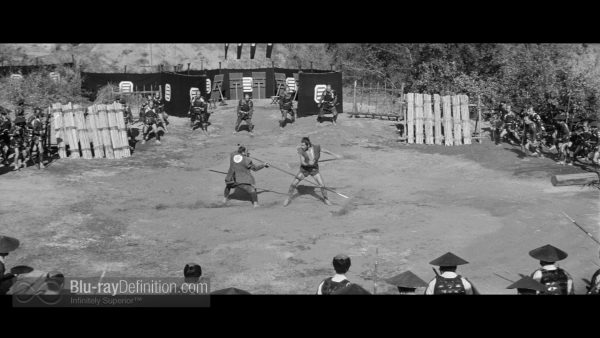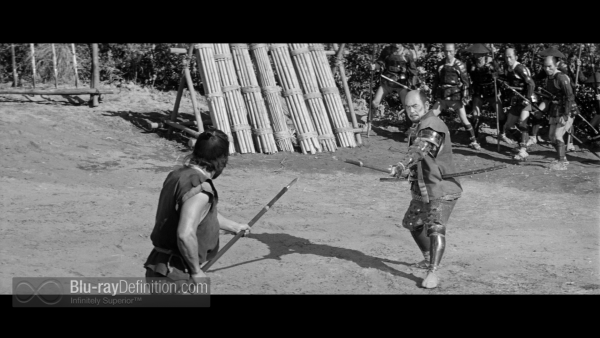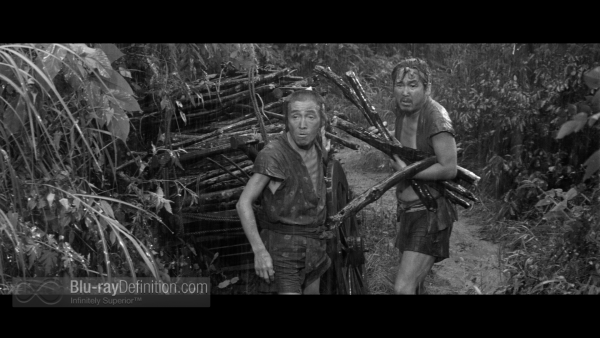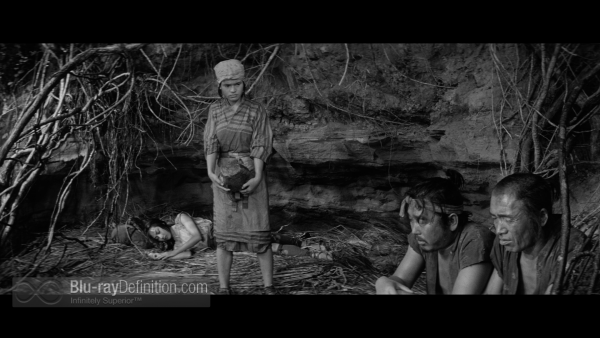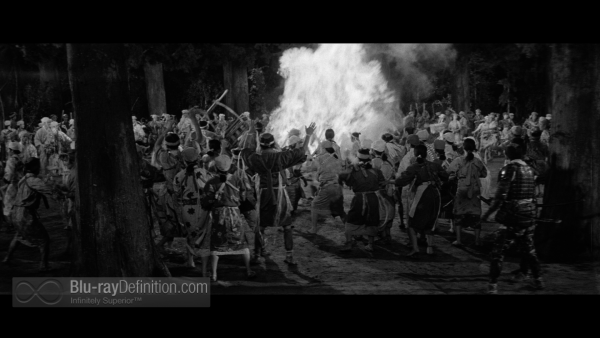 [amazon-product]B00HE01030[/amazon-product]