– –

The Film
[Rating:3.5/5]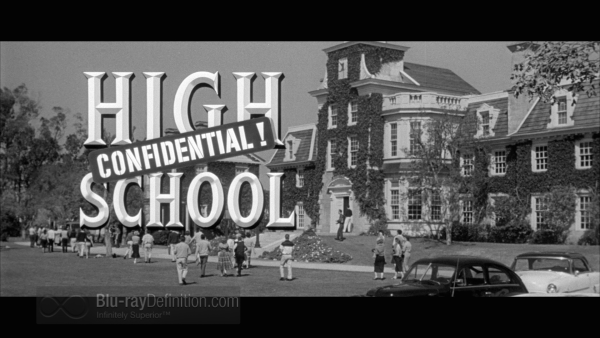 Hollywood has never run short of high school movies, ranging from the highly dramatic Blackboard Jungle to the highly hilarious Fast Times at Ridgemont High. High School Confidential  falls closer to the former than the latter as it takes on the dark subject of teen drug abuse and addiction.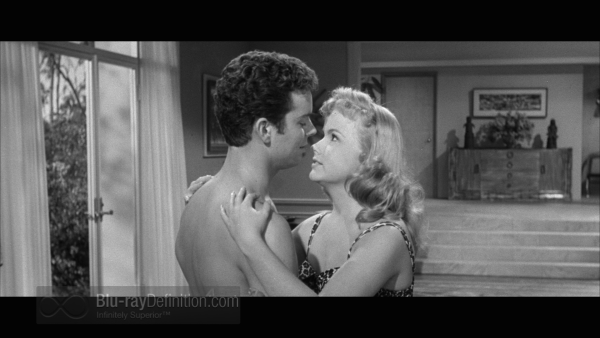 School starts with the arrival of hotshot transfer student Tony Baker (Russ Tamblyn, West Side Story) in a big Imperial convertible. He is on third crack at senior year and is clearly a troubled youth. Tony immediately crosses paths with J.I. Coleridge (John Drew Barrymore) the campus drug dealer. It does not take Tony very long to get into trouble in class with English teacher Arlene Williams (Jan Sterling) earning him a trip to Principal Robinson's (Charles Halton) office.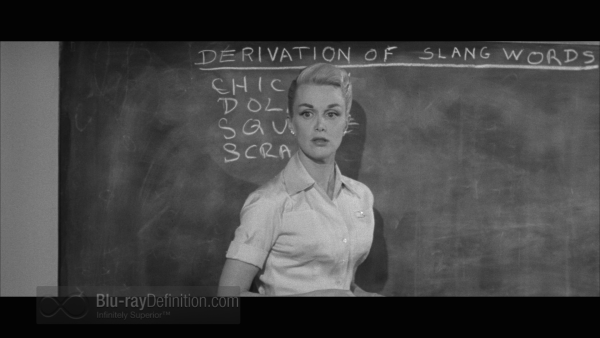 Tony comes home to his va-va-voom Aunt Gwen Dulaine (Mamie Van Doren) who may not be the best role model with more than a familial interest in her nephew. Later, Police Commissioner Burroughs (Ned Wever) gives a short course on marijuana abuse to the faculty who are shocked by its prevalence in local high schools.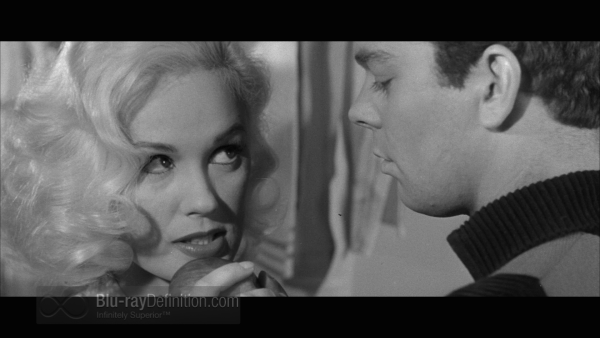 Back in school, Tony goes after J.I.'s girl, Joan (Diane Jergens) (who is also a pothead dependent on J.I.) and incurs more wrath when he challenges J.I.'s leadership of the "Wheelers and Dealers." When Ms. Williams's car dies, Baker gives her a lift home and the pair exchange some not so subtle sexually charged repartee.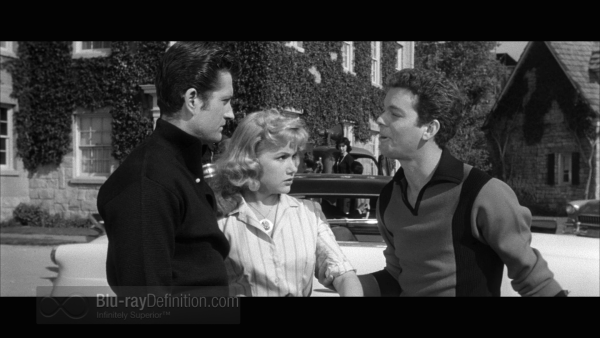 Tony tries to work his way up the drug distribution ladder going through the little guys like Jukey Judlow (Burt Douglas). Not to his surprise, all roads lead to J.I. who informs him that buck really stops at Mr. "A" August (Jackie Coogan).  Meanwhile Tony is also revving up for the big drag race between the Wheelers and Dealers and the Rangers that turns into a disaster when Tony wins the race but is arrested when the cops find his large stash of pot.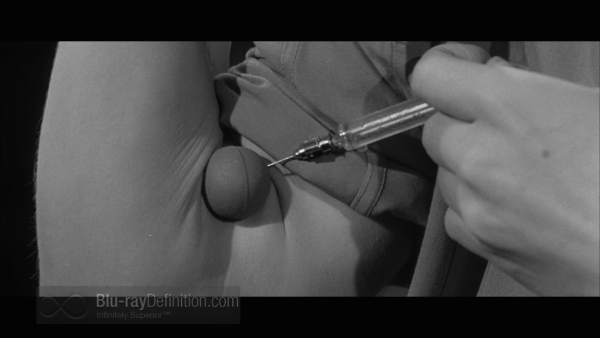 Fortunately, Tony gets  William Remington Kane (Lyle Talbot), Mr. "A's" personal attorney to get him off the hook and, a bit later, he meets Mr. "A" himself and watches one of his classmates, Doris (Jody Fair) in withdrawal.
As the ending nears, we get this film's surprise "twist," (which may not be a surprise at all to sharp-eyed viewers). The nightclub finale is hokey but typical of an era that was fueled by rock and roll music and habit-forming drugs.
Video Quality
[Rating:3.5/5]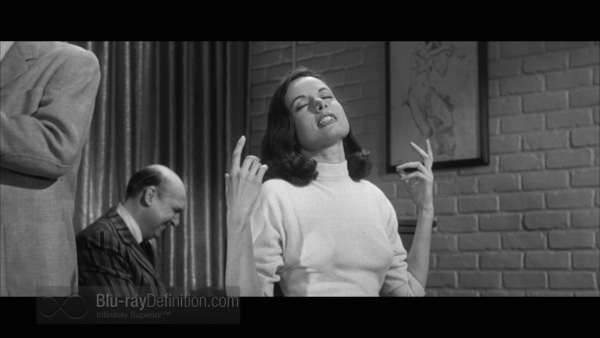 The restoration is, for the most part, well beyond what we would expect over more than five decades. Occasional blur, streaks, and grain aside, this is a very fine watch.
Audio Quality
[Rating:3/5]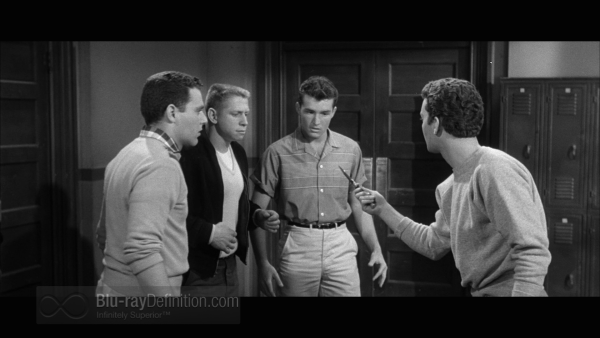 The remastered mono soundtrack is good for its era and has relatively little boxiness and compression.
Supplemental Materials
[Rating:0/5]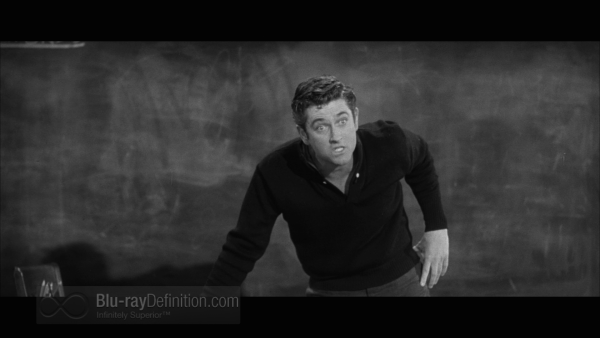 There are no extras.
The Definitive Word
Overall:
[Rating:3.5/5]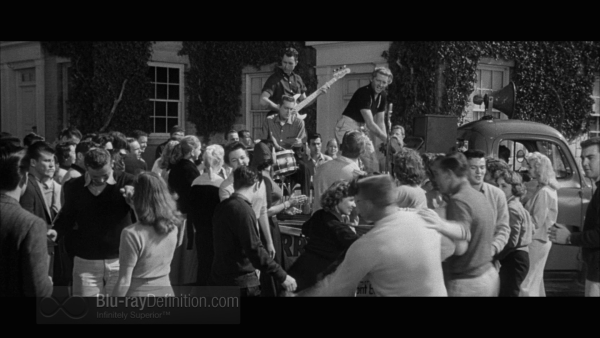 As B-movies go, and this one has no pretenses of being better than that, High School Confidential! is packed with actors that provide an hour and a half of sheer entertainment, a soundtrack with some peppy music, and a cautionary note about young people and the dangers posed by drugs.
Additional Screen Captures
[amazon-product]B00L3ZB7Y4[/amazon-product]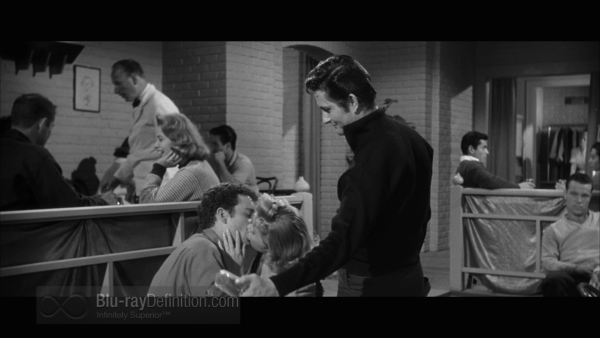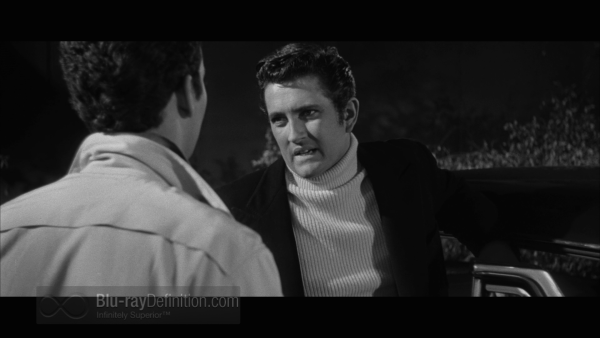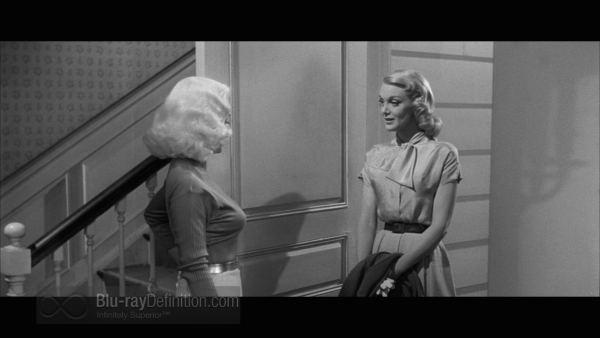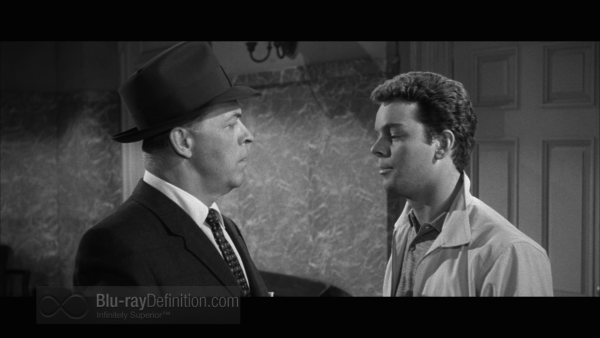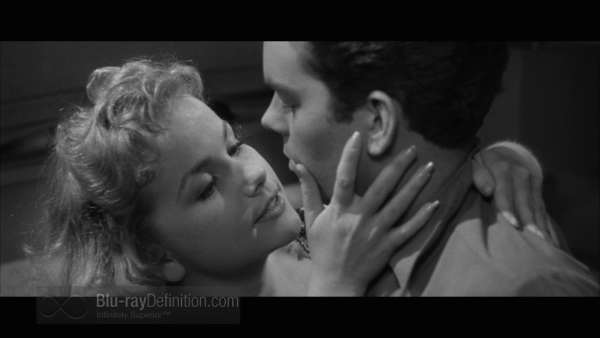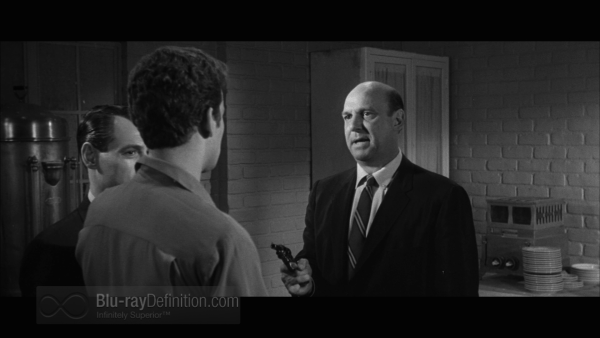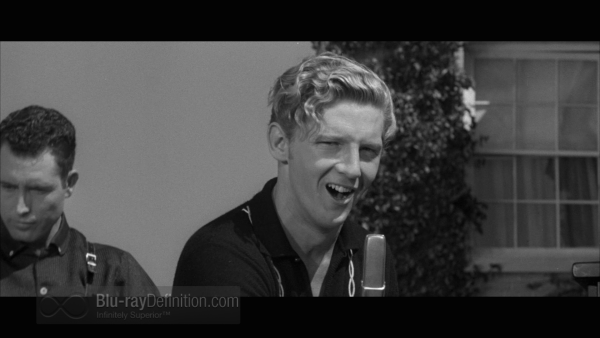 [amazon-product]B00L3ZB7Y4[/amazon-product]