– –

The Performance
[Rating:4/5]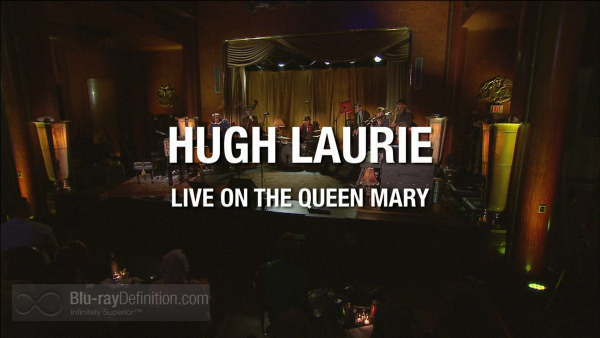 Best known for his cult-of-the-personality role on the popular TV series House, English actor Hugh Laurie has another side, that of a singer-pianist, and it is this aspect of the Laurie persona that Hugh Laurie Live on the Queen Mary exploits. Laurie, an aficiando of New Orleans jazz, gives us a bunch of this and that on this hour and a half concert. A playlist that has a heavy dose of the Big Easy follows:
Hamp's Hump
Junco Partner
Evenin'
Kiss of Fire
Staggerlee
Day and Night
The Weed Smoker's Dream
Didn't It Rain
Whinin' Boy Blues
Louisiana Blues
Send Me to the 'Lectric Chair
Wild Honey
Careless Love
Swanee River
I Hate A Man Like You
Tipitina
Go To The Mardi Gras
Changes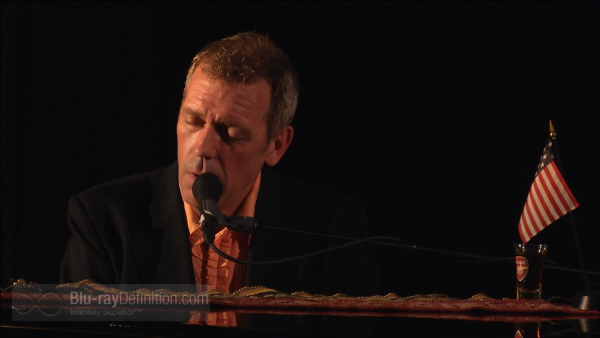 Laurie and his Copperbottom Band (Herman Matthews/drums, David Piltch/bass, Kevin Briet/guitar, Patrick Warren/keyboards, Vincent Henry/horns, Elizabeth Lea/trombone) with some terrific vocal contribution from Gaby Moreno and Jean McClain lay it out for an adoring audience on one of the iconic ocean liners of all time. If House-fanatics are willing to suspend disbelief for this program, they will come away with one heck of a musical experience. Most importantly, everyone on stage looks like they are having a blast!
Video Quality
[Rating:4/5]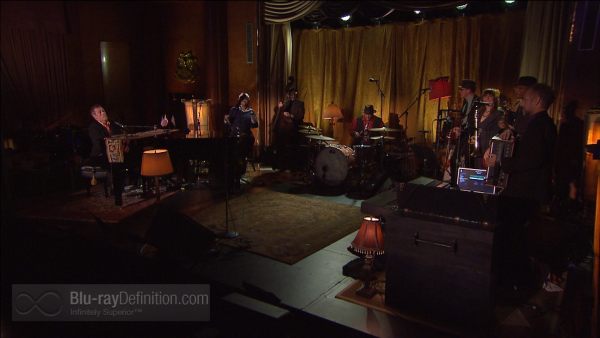 The color purple seems to be this season's concert video favorite but fleshtones and costume colors are done right. This appears to be a filmed rather than videoed event but motion artifact (the bugaboo of filmed concerts) is minimal. There are occasional bits of oversaturation but these are relatively few.
Audio Quality
[Rating:4.5/5]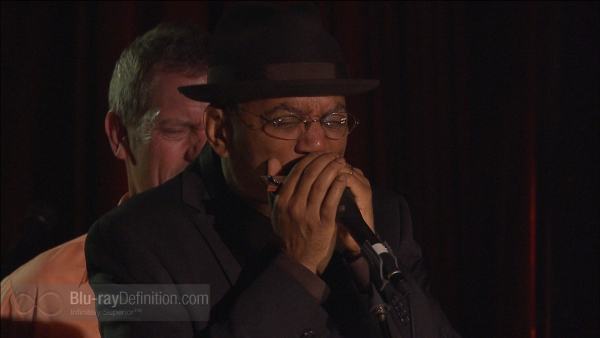 This is the way concert videos should be. We get upfront vocals and players with venue ambience clearly in the surround channels. Everything is crisp and clear and you can hear every syllable. With talented performers like this, such care to audio values is to be cherished, particularly since there is not a clinker in the playlist.
Supplemental Materials
[Rating:2.5/5]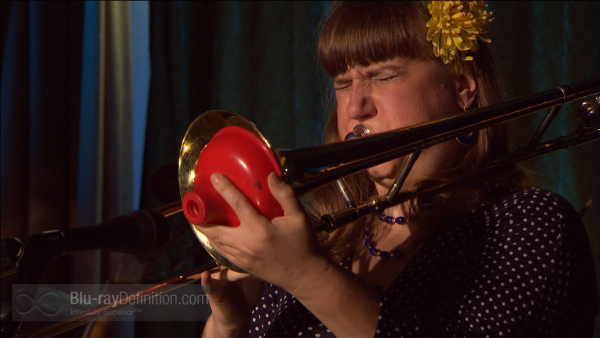 Hugh Laurie has a PBS interview (LPCM Stereo 48kHz/16-bit) that runs for 20 minutes and provides some insights into this concert and the actor's career.
The Definitive Word
Overall:
[Rating:4/5]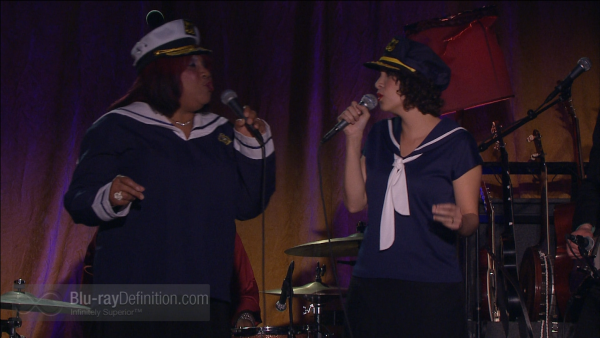 Almost everyday, I am surprised by the versatility of our current entertainers: singers become actors and actors become singers. Not only did Hugh Laurie's emergence as a blues guy catch me off guard but the musical taste that went into the selection of his colleagues informs us of the seriousness of purpose of this concert. The interactive magic between the performers shows us that Laurie is not just a marquee name but an essential participant in the proceedings. If you want to capture the essence of Hugh Laurie: Live on the Queen Mary, go straight to "Careless Love" (Track 13), an anthem to the consequences of infidelity. Purists of the blues genre might object to the "blue eyes" approach, but this is a very good approximation of what it was like in its day (and, being from Chicago, I had lots of opportunity to see many original blues greats). Bottom line, this is one terrific show that will suck you in, make you smile, and, most importantly, not want it to end.
Additional Screen Captures
[amazon-product]B00EUEWQVI[/amazon-product]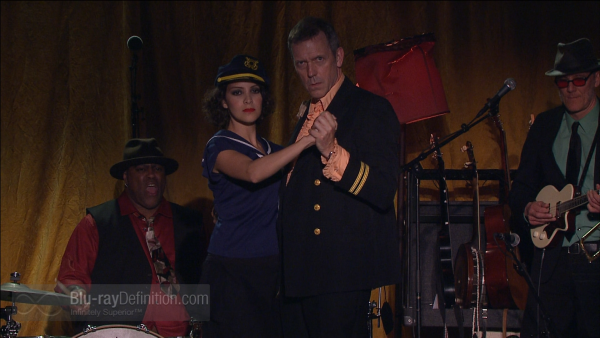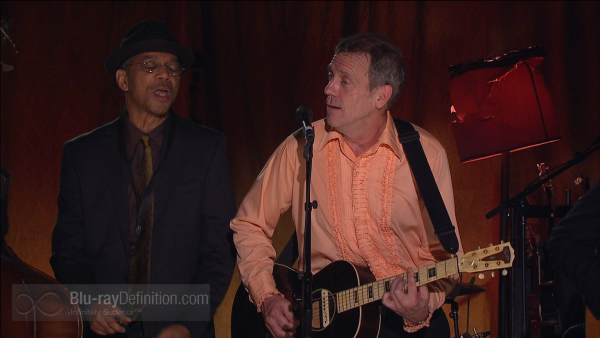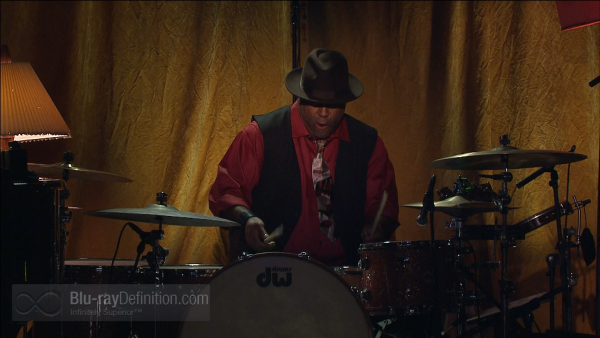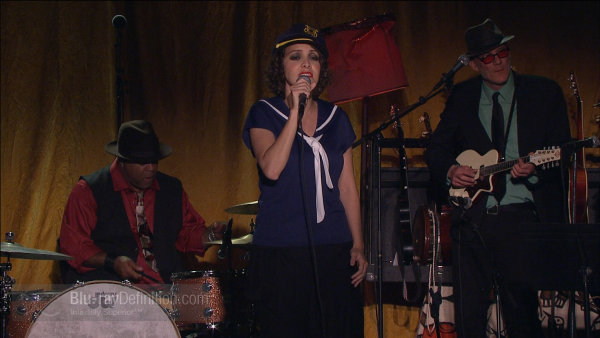 [amazon-product]B00EUEWQVI[/amazon-product]