–
The Series
[Rating:4/5]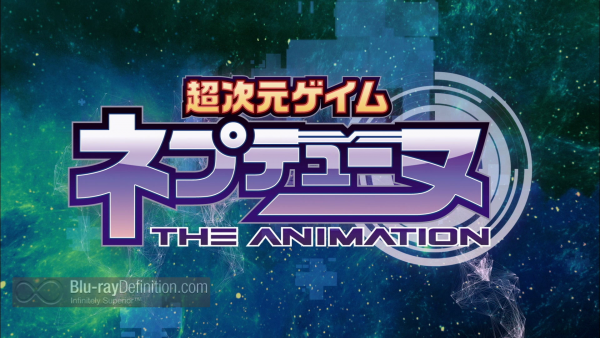 Hyperdimension Neptunia (超次元ゲイム ネプテューヌ)is an anime series based on the PlayStation 3 roleplaying game of the same name. A colorful sci-fi fantasy world, the series is set in a land called Gamindustri where different regions or nations, Planeptune, Lastation, Lowee, and Leanbox, are ruled by goddesses that are CPUs who fight for Shares from their respective communities in what is known as the Console War. As the series begins, the goddess Neptunia, a diminutive and somewhat fun loving girl with lavender-colored hair, of Planeptune completes a friendship treaty with the three other goddesses, putting an end to the Console War, and beginning a tentative friendship with the goddesses and their younger sisters. Immediately, Neptunia asks Lady Black Heart, or Noire, somewhat of a loner, to help her become a better goddess. All of the goddesses, who are CPUs, have the power to transform to battle monsters that threaten their regions. When they transform, their personalities seem to become more assertive as well. Neptunia, for instance, becomes very aggressive and cocky. Throughout the course of the series, the ladies and their sisters will face a challenge from a rivals, Arfoire and others, that will force them not only to become closer allies, but closer friends. They will discover that they have doppelgängers from a parallel dimension and Neptunia will also make friends with an adolescent CPU in training, Peashy, from the other side.
The whole setup of this series is strange and, perhaps it works a little better as a roleplaying game or for someone who has spent time playing the game. I have to admit that I was at first a little lost as to what was going on in this series until I caught on to the whole metaphor of the girls existing in "game industry" and having ended a "console war" with the goddesses being the embodiment of a CPU and competing for "shares", presumably market share. Getting past that initial clumsiness, this series is a very enjoyable one. There's a definite moe appeal of the main characters, particularly Neptunia, her little sister Nepgear, Uni, the younger sister of Noire, and the irresistibly kawaii Peashy in her bumble bee outfit. But the series is not just puppy dogs and pony tails. There is some action too, albeit some very over-the-top action, and it is beautifully rendered in hand drawn style with some 3DCG accents.
The best parts of the series are the colorful world, the sweet personality of the characters, and the beautiful graphics, and Neptunia has it all in spades. Ultimately, it's a series about bringing enemies together for teamwork and it does convey a great sense of sisterhood. On the whole, this anime series does offer a fun, comedic adventure while at the same time offering a moral of always looking out for one another, even when the going gets tough. It makes it very endearing.

Video Quality
[Rating:4.5/5]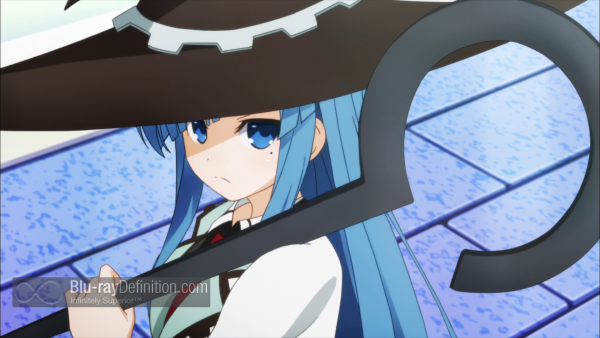 Hyperdimension Neptunia looks gorgeous in its AVC 1080p encodement, one of the better looking transfers from FUNimation. There's little in the way of color banding, the lines look clean and detail is sharp. Aliasing is a non-issue. This is a very colorful and satisfying Blu-ray from FUNimation.

Audio Quality
[Rating:3.5/5]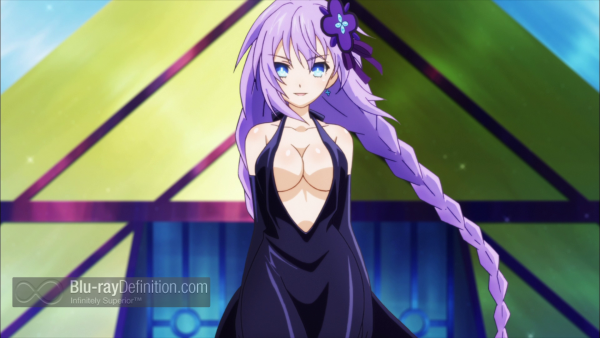 The series comes with the original Japanese-language soundtrack in Dolby TrueHD 2.0 stereo and an English dub in Dolby TrueHD 5.1 (48kHz/24-bit). This release has one of the better 5.1 mixes for a FUNimation release, making relatively good use of the surround channels, but still mostly for a lot of transitional scene sound effects. Dynamic range is limited and the overall sound is quite low, forcing me to, typically for a FUNimation release, pump the volume up a good 3 to 6 db to get it to my nominal listening levels. The Japanese stereo track is on the lower side as well, but has good stereo panning. The Japanese voice cast is also far better, which is not a surprise. The English cast sound so ridiculously canned and flat, it makes it almost painful to listen to.

Supplemental Materials
[Rating:3/5]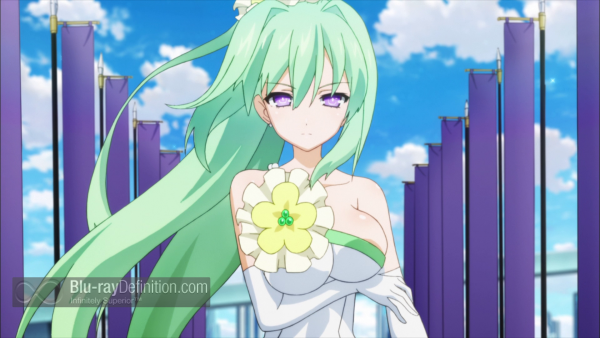 For extras we get an OVA plus the usual promo materials and clean animations.
OVA: The Eternity (True Ending) Promised
Transform Collection (1.78:1; 1080p/24; 00:03:15)
Blu-ray/DVD Commercials (1.78:1; 1080p/24; 00:01:21)
Commercials (1.78:1; 1080p/24; 00:00:34)
Promotional Videos (1.78:1; 1080p/24; 00:04:51)
Textless Opening Song "Dimension tripper!!!! Ver. 1"
Textless Opening Song "Dimension tripper!!!! Ver. 2"
Textless Closing Song "NEPTUNE SaGaSiTe"
Textless Closing Song "Go–>Love&Peace"
Textless Closing Song "ITO"
U.S. Trailer (1.78:1; 1080p/24; 00:01:31)
FUNimation Trailers

The Definitive Word
Overall:
[Rating:4/5]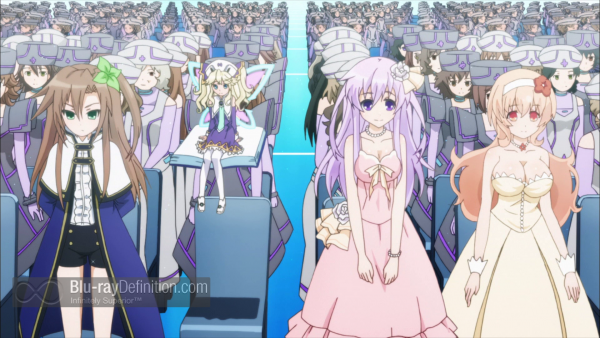 This is a gorgeously drawn and designs series with eye popping color, tremendously appealing characters, and lots of fun. There's just a hint of fan service, some mild ecchi and yuri, and some kick butt action, so it has something for just about everyone.

Additional Screen Captures
[amazon-product]B00V7ORYB6[/amazon-product]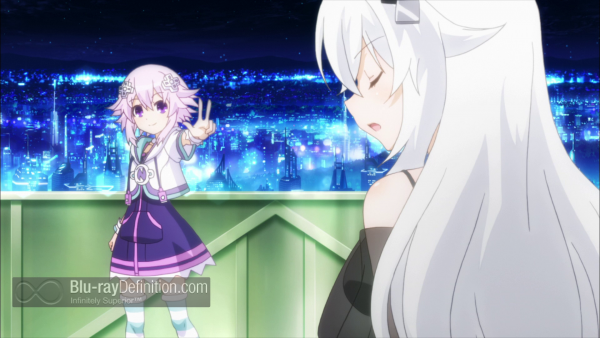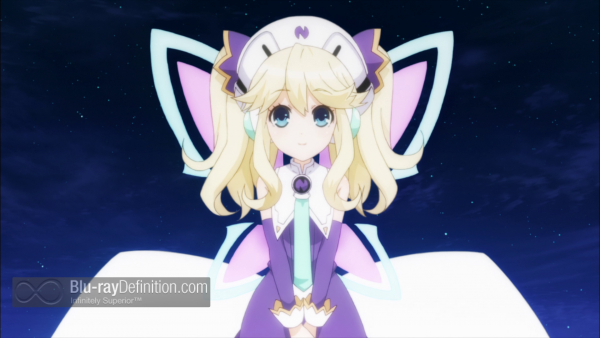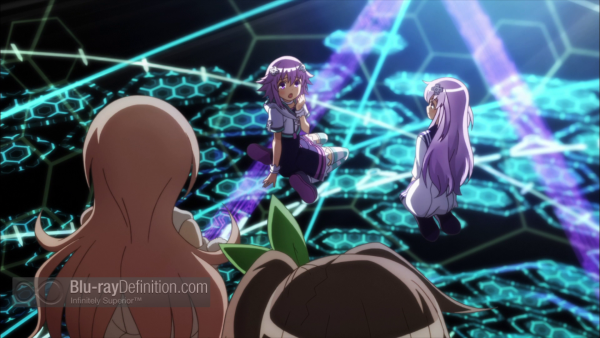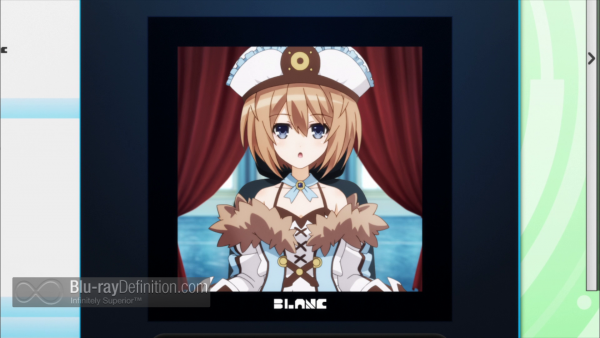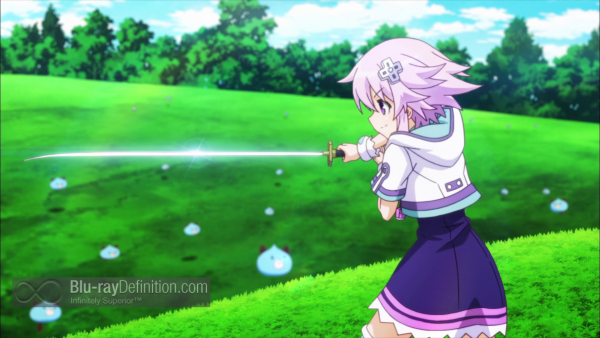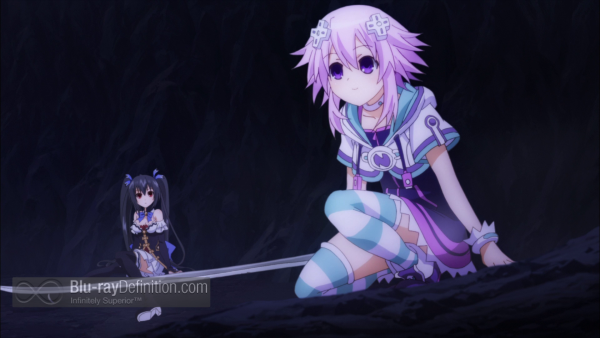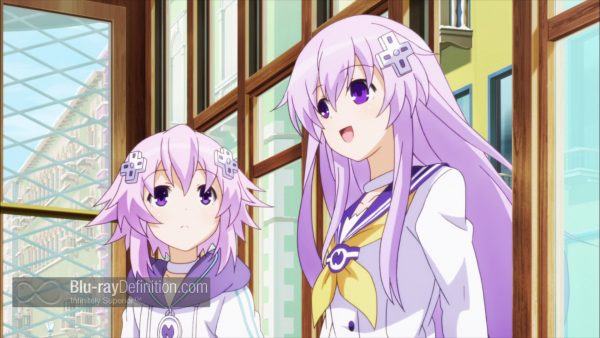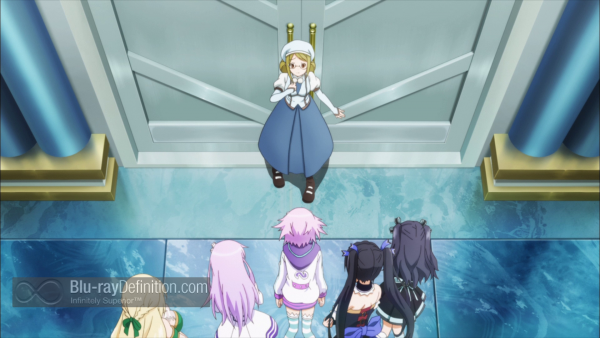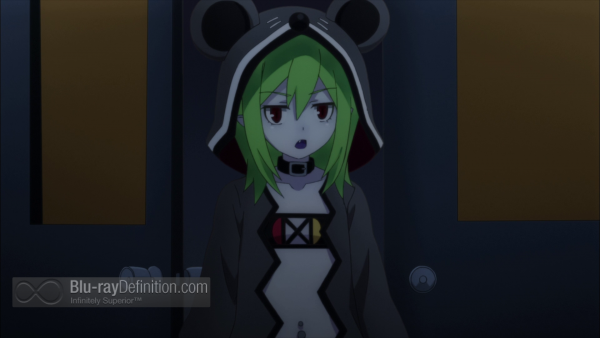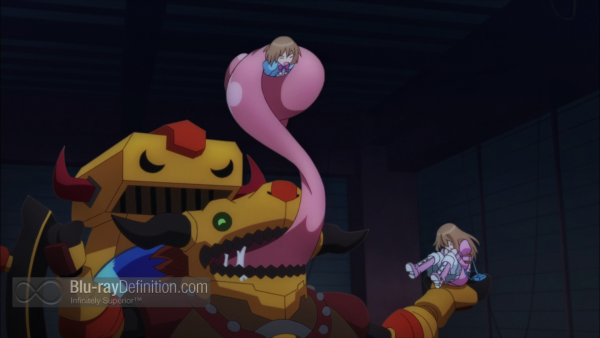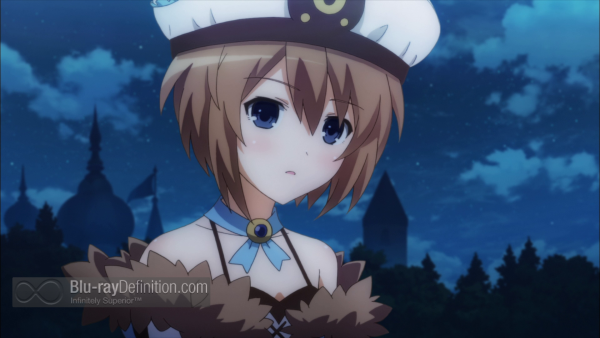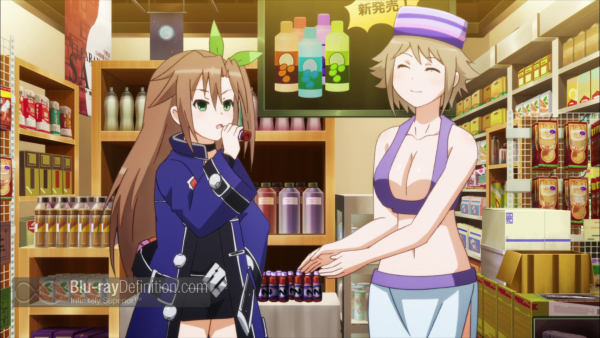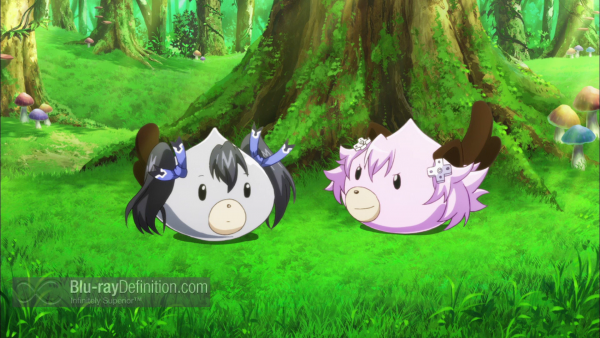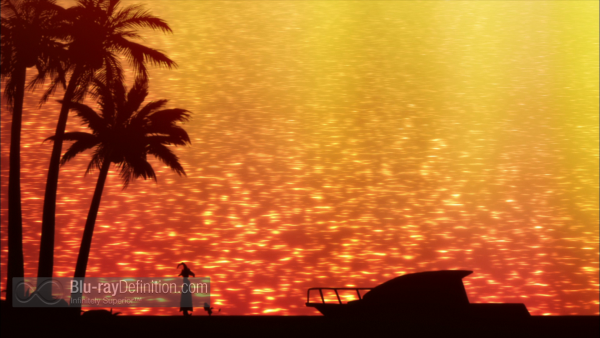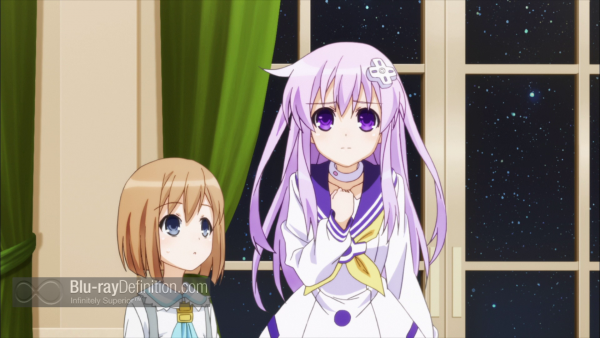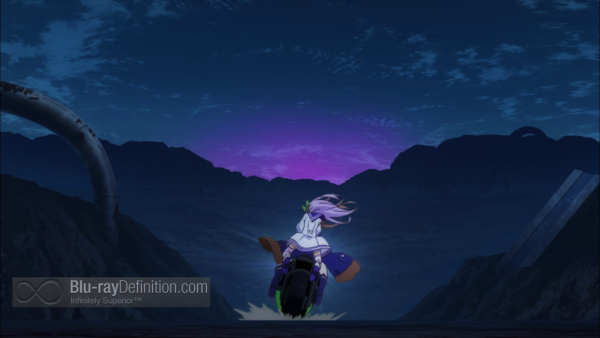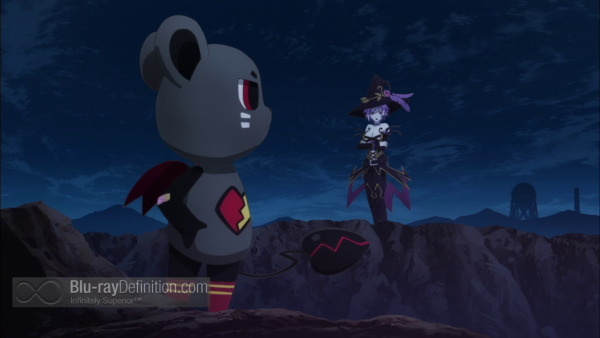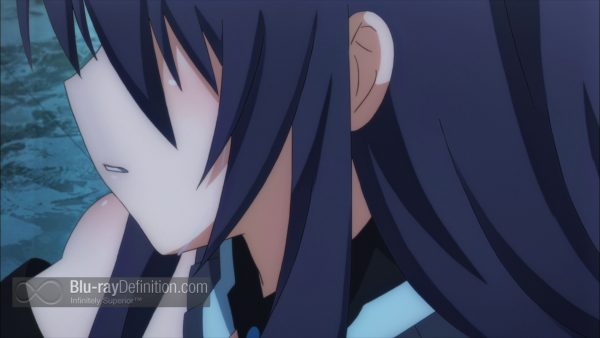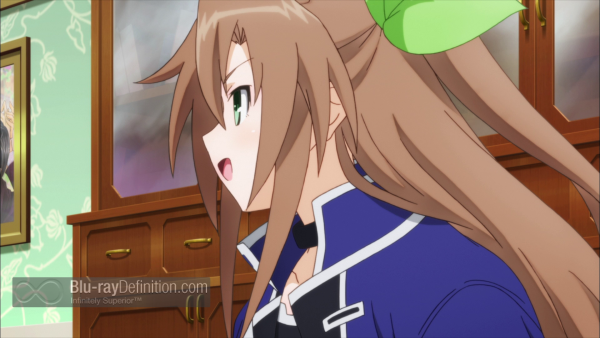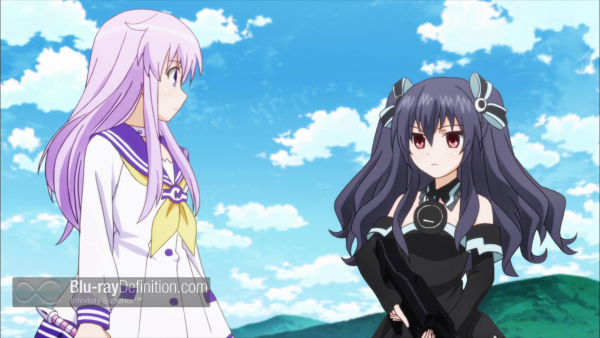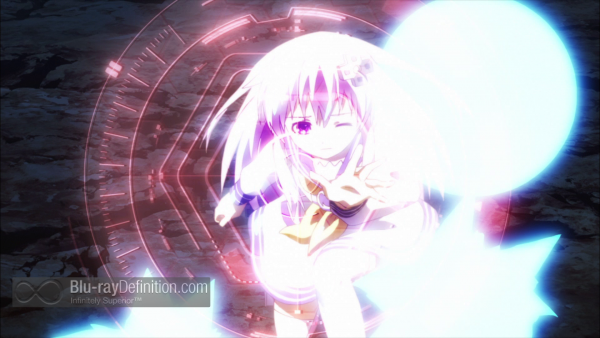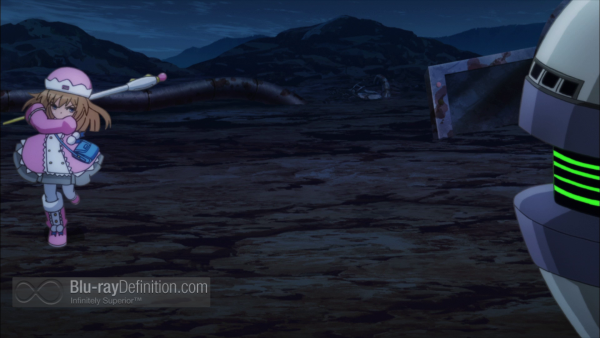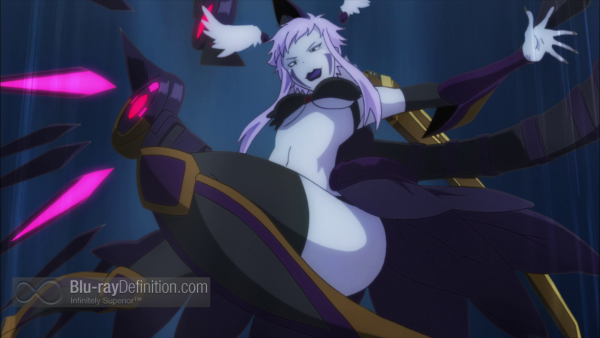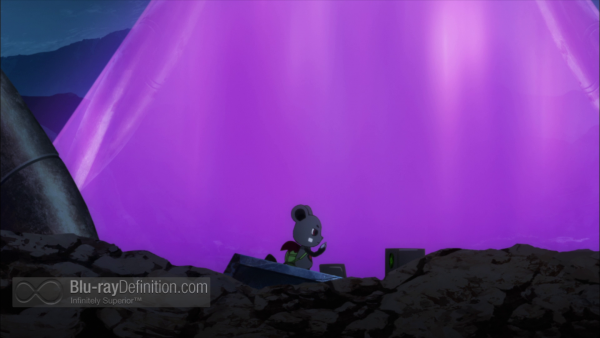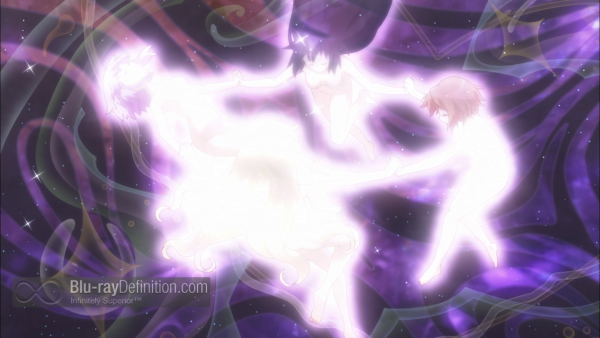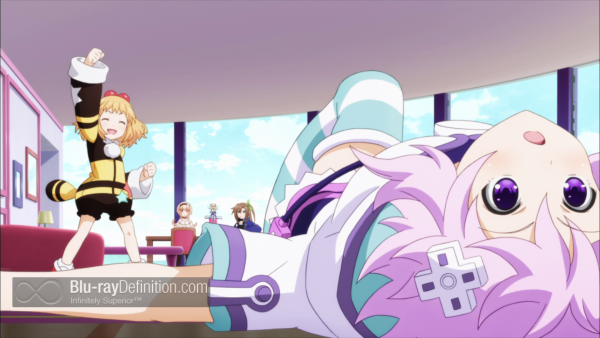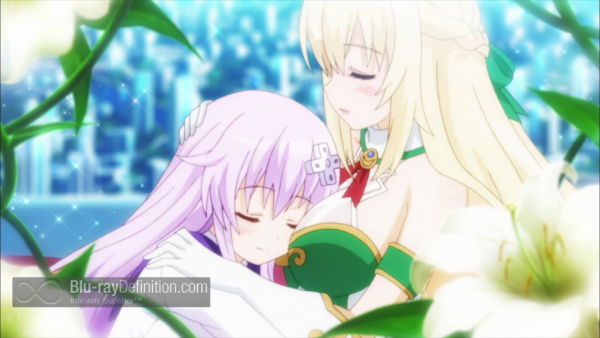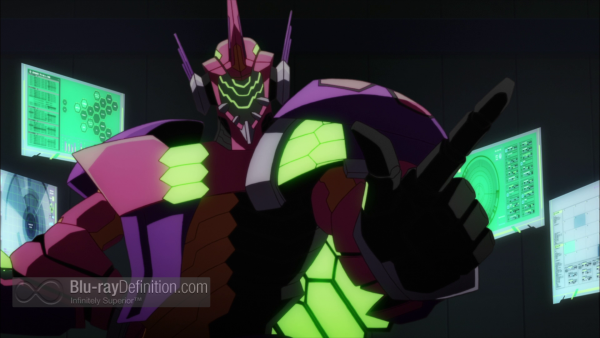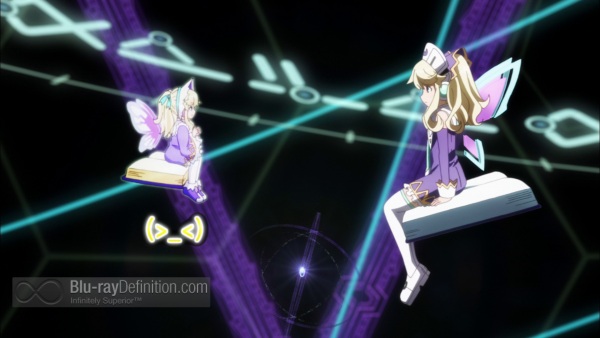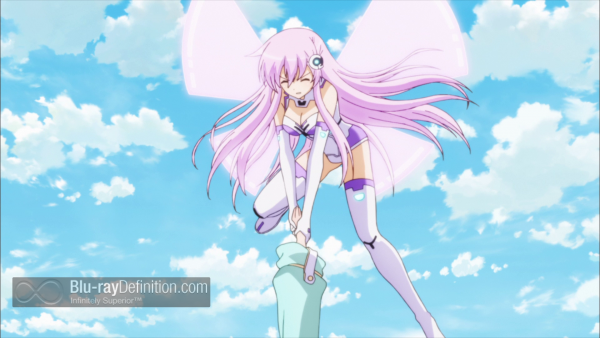 [amazon-product]B00V7ORYB6[/amazon-product]