– –

The Series
[Rating:3/5]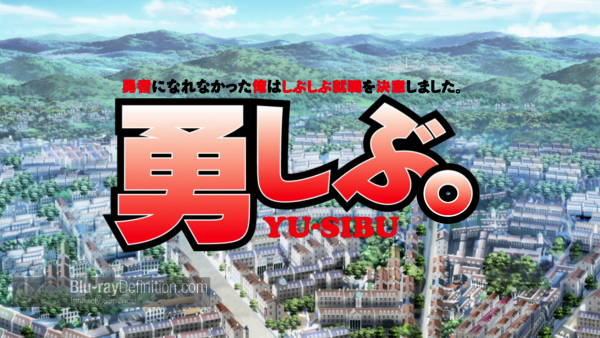 Based on the Japanese light novel series written by Sakyou Jun and illustrated by Inuzumi Masaki, I Couldn't Become a Hero, So I Reluctantly Decided to Get a Job (勇者になれなかった俺はしぶしぶ就職を決意しました。) or, in its short form, Yu-Sibu (勇しぶ), is a fantasy anime series set in an alternate version of Earth where human society is highly magical and all of the appliances, rather than being powered by electricity, are powered by magic. The story revolves around two main characters, Raul Chaser, a young man whose hopes of becoming a hero were brought to a halt when an ongoing war between the human world and the demon world came to an end after the king of the demons was defeated. As a result, Raul and all of his fellow heroes in training were out of work. Thus, with limited qualifications, Raul was forced to find work as a salesman in a Magical Appliance shop. Oddly enough, after finally learning his job, Raul is suddenly made to train a new employee, a feisty yet naïve young woman named Fino. Fino, as it turns out, just happens to be the daughter of the deceased Demon King, escaped from the demon world and now looking to make a new start in the human world. Through their interactions together, and Fino's determination to become the best magic products store employee she can, they become close friends, maybe even verging on romance, and Raul becomes more fulfilled with his role helping people as a salesman, rather than being a hero.
The series has some very mild fan service [there are a few scenes of Fino topless and a lot upskirt panty shots, making me question how this only gets a TV-14 rating], and is mostly a comedic and lighthearted fantasy. Even the finale that winds up the very loose story arc involving a rival big box chain and Fino's reluctance to assume the throne of the Demon King, involves vacuum cleaners and other appliances that can suck up magical beams.
While this is pleasant to watch, especially for the interaction between Raul and Fino, and some of the other characters both from their store (the store manager Seara is a very mild mannered woman who likes to nudge Raul and Fino into romantic situations) and from the neighboring convenience store, it is a bit slow. The brunt of the series' charm is due to Fino and her naïve view of the human world. The rest of the characters seem like mere window dressing and they don't have the charisma. The series does not really begin to speed up, move from the magical store and get into a deeper sort of conspiracy until the final few episodes. By then the closing begins to feel like it is rushing toward a conclusion.
One final problem is the character design. While generally the characters look cute, they also meld into a generic sameness that makes them a little difficult to distinguish from each other. Seara and Elsa, manager of the Lawson Station store next door look quite similar, as do Fino and Airi or All-A, another hero and top rival at hero school to Raul.
Video Quality
[Rating:3.5/5]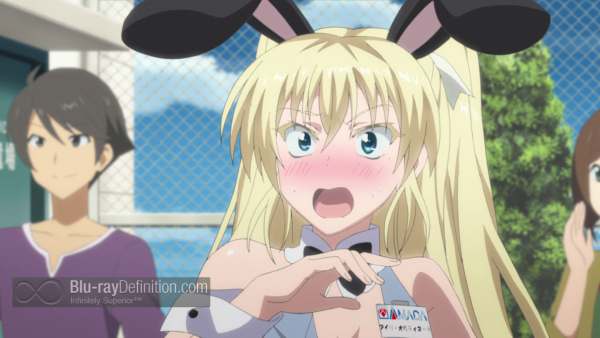 Yu-Sibu is an odd looking title. While there aren't any really troubling anomalies in the image apart from some extremely mild color banding in some areas, the overall look is very soft, either as a byproduct of the transfer, artistic intent, or both. Nothing looks really crisp, although the colors do look nicely saturated. The series is offered up on Blu-ray in an AVC/MPEG-4 1080p encodement.
Audio Quality
[Rating:3.5/5]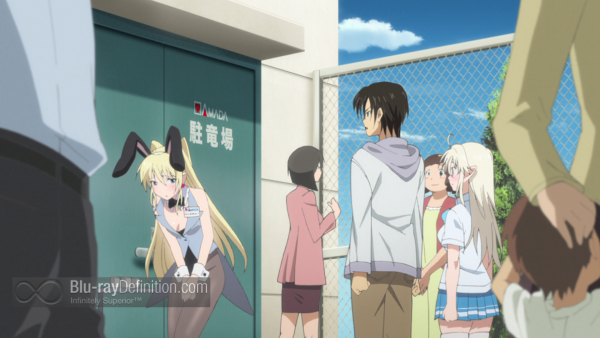 The Japanese soundtrack is provided in DTS-HD Master Audio 2.0 stereo (48kHz/24-bit). It is sufficiently clear with an average sense of stereo separation and dynamic range. The voice cast is enjoyable to listen to, particularly Tadokoro Azusa who voices Fino Bloodstone and Shimagata Maina, the voice of Seara August. There is no English dub provided, but there are English subtitles.
Supplemental Materials
[Rating:0.5/5]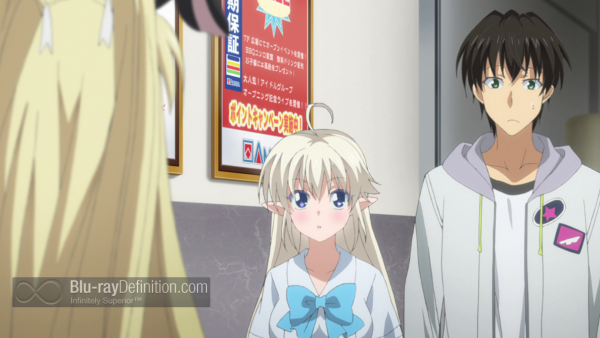 We get the usual clean opening and closing animations, additional Sentai Filmworks trailers and disc credits for this release.
The Definitive Word
Overall:
[Rating:3.5/5]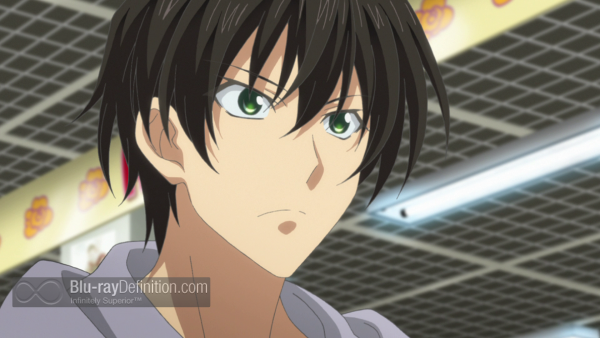 Yu-Sibu has some issues with plot and character designs but is ultimately still an enjoyable show to watch. It's funny and does have an encouraging message that people can change, that enemies can become friends, and that even that even those who have lost their way can find purpose.
Additional Screen Captures
[amazon-product]B00M3TK8D0[/amazon-product]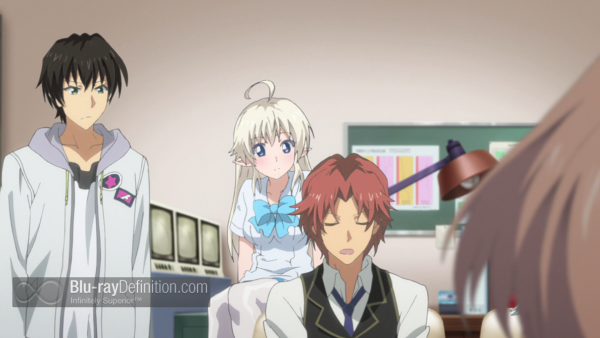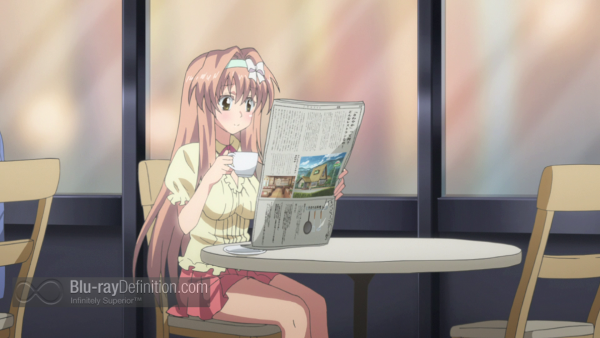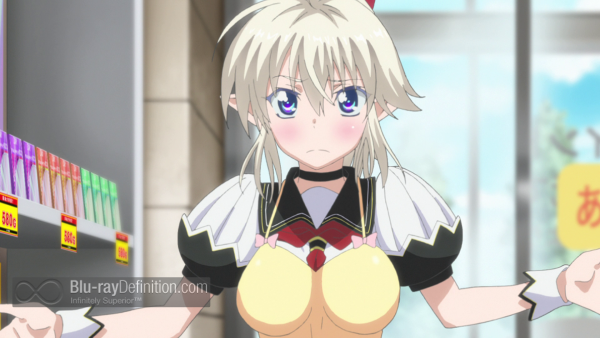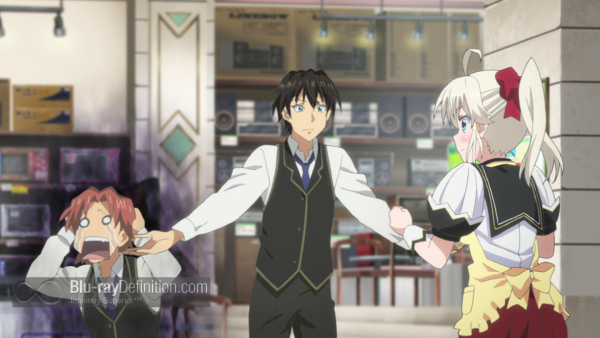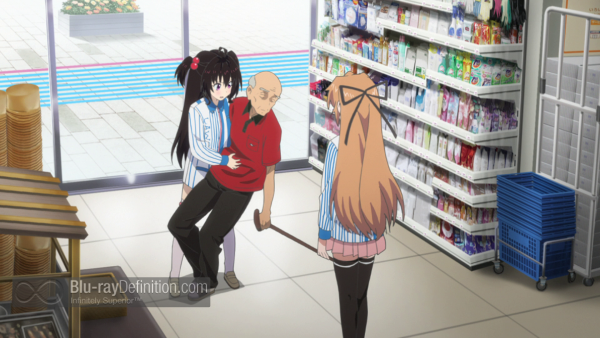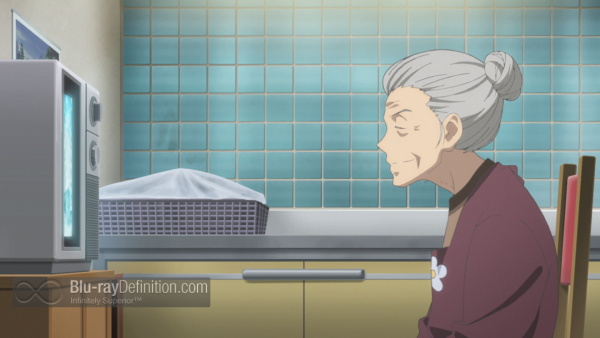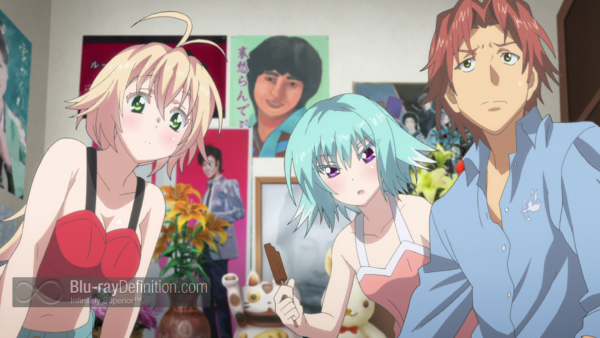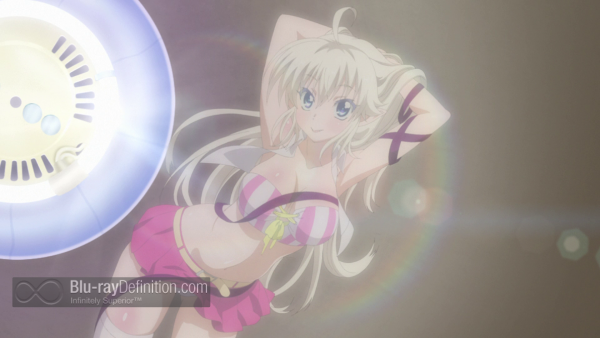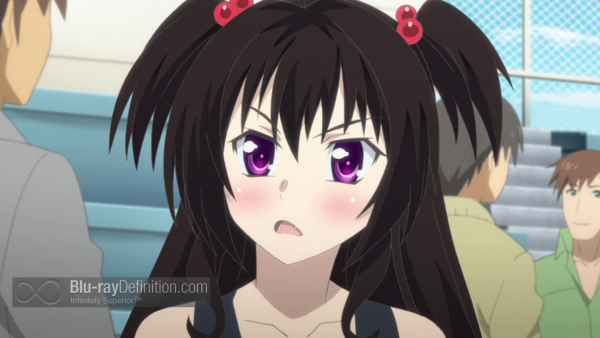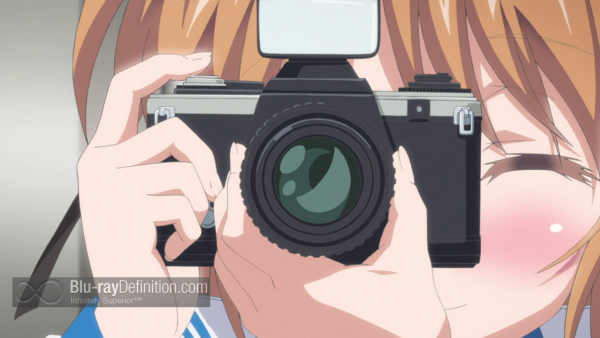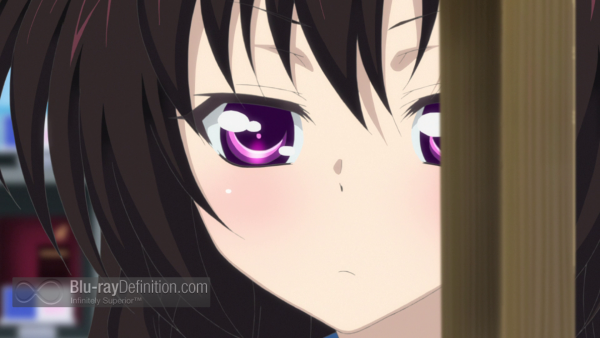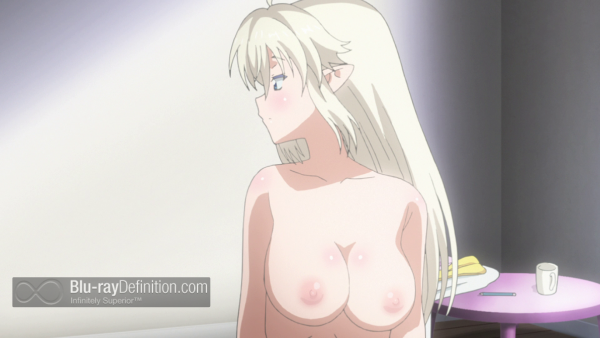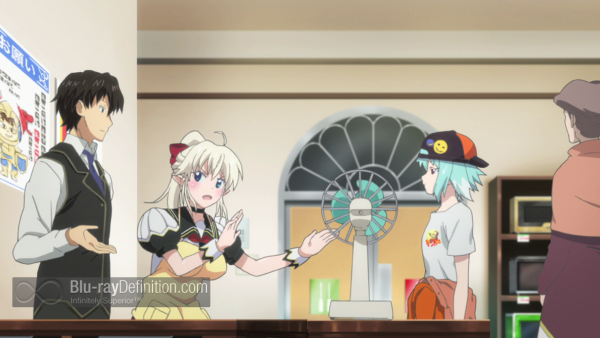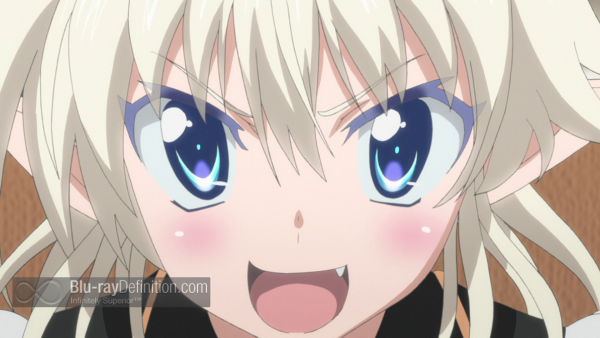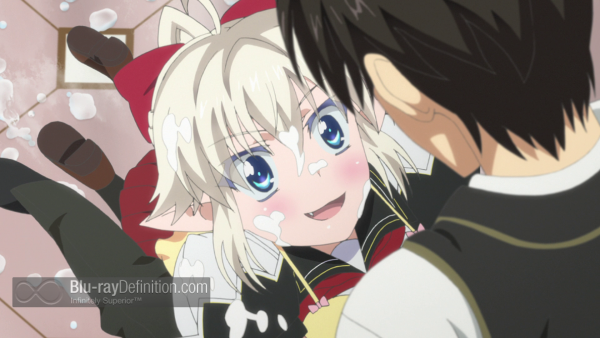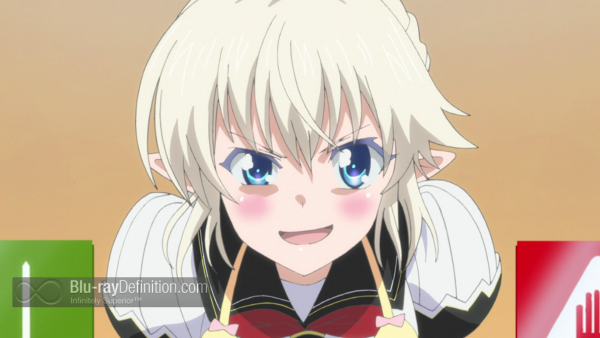 [amazon-product]B00M3TK8D0[/amazon-product]