– –

The Film
[Rating:5/5]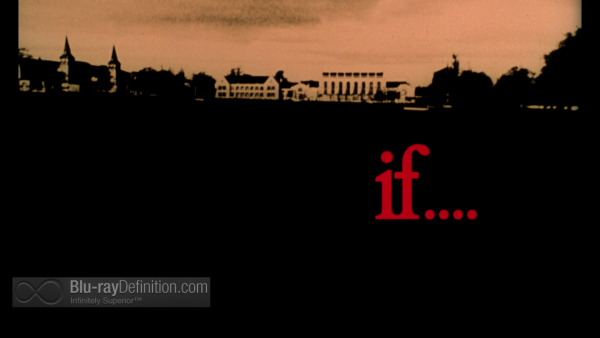 Lindsay Anderson's 1968 film If…., the first of his "Mick Travis" trilogy (O Lucky Man! (1973), Britannia Hospital (1982)) is a controversial allegory about the state of the British public school system (what we here Stateside would call the private schools) in the late 1960s. Tapping into the rage, growing change in social mores and teenage rebellion, the story looks at the clash between the old establishment and the new guard, so to speak, while effortlessly stitching together reality and what could very well be dream sequences or "reveries", for lack of a better term, before culminating in one of the most violent climaxes ever put to screen.
Mick Travis (Malcolm McDowell) and his fellow classmates suffer indignities at the hands of the school Whips (the older students given the privilege of authority by the faculty), among them insults, cold showers, and whippings, until it reaches a boiling point. Travis his fellow elder students and the younger abused students at this exclusive boarding school finally launch a violent rebellion, "which side will you be on" is the catch phrase.
If…. is a strange concoction, a riveting brew of sexuality, angst, and tearing social fabrics. Its production – a back and forth blend of bleak black and white photography and color – is indicative of this as well. While Anderson used a similar technique in his previous film The White Bus, here it serves to punctuate the often comical, ludicrous, or even subversive sexuality of the film, such as when the house master's wife wanders the halls at night naked and the picture turns to black and white. We are left to wonder to ourselves, is this reality, or a dream sequence?
Such is the feeling when we reach the finale as well, one so apropos today in American society for sure, with school shootings in the news what seems like every week if not every other day now. What what once was so outrageous in its execution (and truthfully, still is given its visual effects), is now haunting considering the slurry of bullying, apathetic authority figures, and frustrated youth.
If…. won the1969 Palme d'Or at Cannes and remains a powerful film to watch. It is a true British classic, and one that, outside of A Clockwork Orange, stands as a defining role for actor Malcolm McDowell, and a triumph for director Lindsay Anderson.
Video Quality
[Rating:4/5]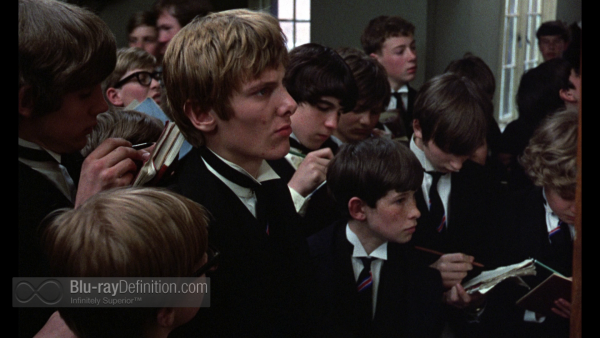 We get a 1080p AVC transfer of If…. on Blu-ray Disc from the Masters of Cinema series approved by cinematographer Miroslav Ondricek and assistant editor Ian Rakoff. The back and forth between black and white and color film stocks looks flawless and the imagery is clean, free from major source damage. There is some film softness to be sure, most notably in the color parts, but in all the transfer looks natural, with good grain structure and a fine amount of detail retained.
Audio Quality
[Rating:3.5/5]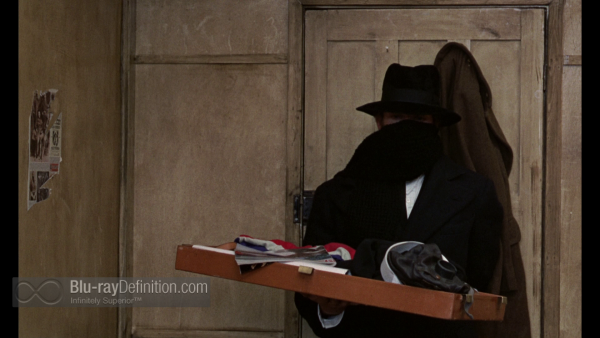 The original monaural soundtrack is delivered in LPCM 1.0 (48kHz/24-bit). While just a bit boxy, the dialogue and music are clean and it is more than adequate for conveying the mostly dialogue-driven program material.
Supplemental Materials
[Rating:4.5/5]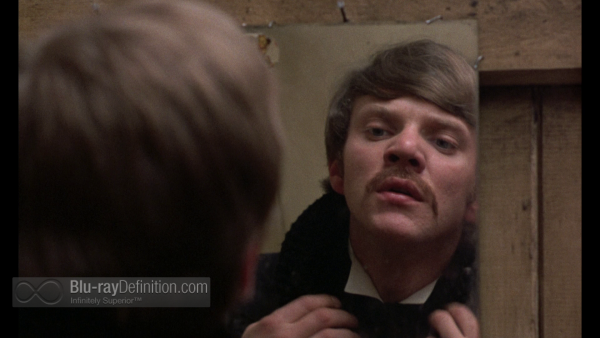 Commentary with film critic and historian David Robinson, who was recorded in London in 2007, and Malcolm McDowell, from a 2002 interview
Interviews – These new video interviews with members of the cast and crew were conducted in February and March 2014 by James McCabe:

Michael Medwin – Producer (1.78:1; 1080i/60; 00:04:17)
David Sherwin – Writer (1.78:1; 1080i/60; 00:04:46)
John Howlett – Writer (1.78:1; 1080i/60; 00:16:55)
David Gladwell – Editor (1.78:1; 1080i/60; 00:13:19)
Gavrik Losey – Production Manager (1.78:1; 1080i/60; 00:05:24)
Brian Harris – Camera Operator (1.78:1; 1080i/60; 00:02:23)
David Wood – Johnny (Crusaders) (1.78:1; 1080i/60; 00:46:04)
Hugh Thomas – Denson (Whips) (1.78:1; 1080i/60; 00:04:32)
Geoffrey Chater – Chaplain (Staff) (1.78:1; 1080i/60; 00:07:53)
Philip Bagenal – Peanuts (Seniors) (1.78:1; 1080i/60; 00:09:01)
Sean Bury – Jute (Juniors) (1.78:1; 1080i/60; 00:04:13)

Short Films:

Three Installations (1952) (1.37:1; 1080p/24; 00:23:12)
Thursday's Children (1954) (1.37:1; 1080p/24; 00:22:08)
Henry (1955) (1.37:1; 1080p/24; 00:05:31)

Trailers:

U.S. Trailer 1 (1.66:1; 1080p/24; 00:03:00)
U.S. Trailer 2 (1.66:1; 1080p/24; 00:03:39)

56-Page full-color booklet containing new writing by David Cairns; a new interview with actor Brian Pettifer; a self-conducted interview with Lindsay Anderson; notes on the three short films; and rare and archival imagery.
The Definitive Word
Overall:
[Rating:4.5/5]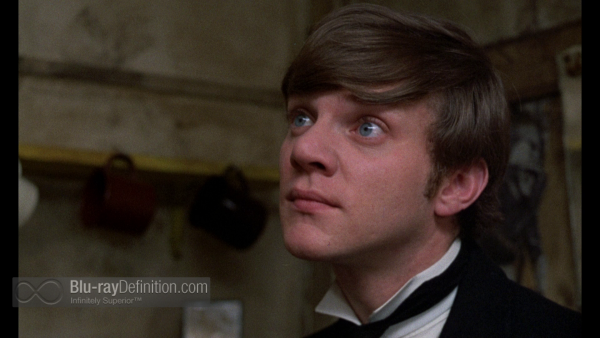 A magnificent classic brought back to life in a pleasing new transfer from Eureka's Masters of Cinema imprint, If….'s gripping tale of angry youth, immovable authority figures, and latent sexuality is a must see for any film lover.
Additional Screen Captures
[amazon-product region="uk" tracking_id="bluraydefinit-21″]B00I5QVSSY[/amazon-product]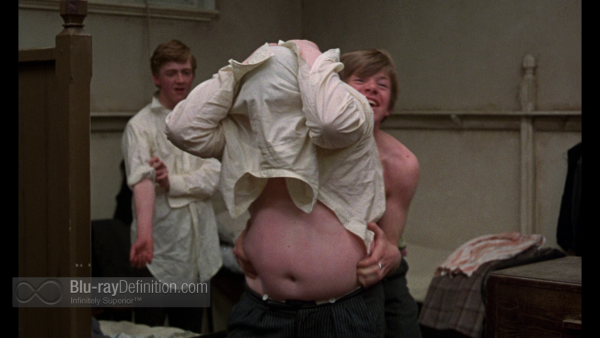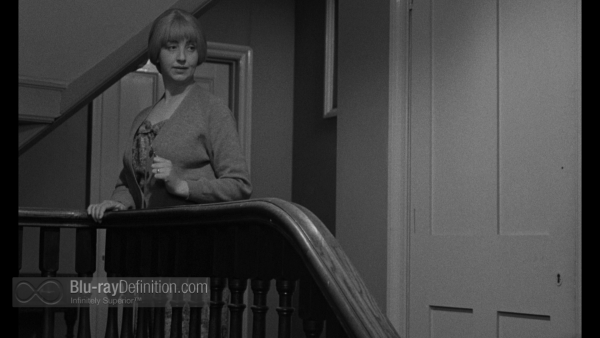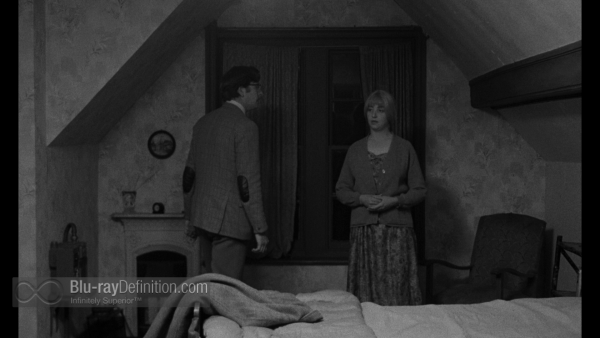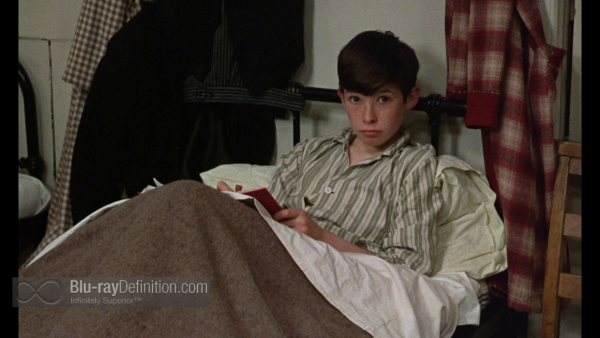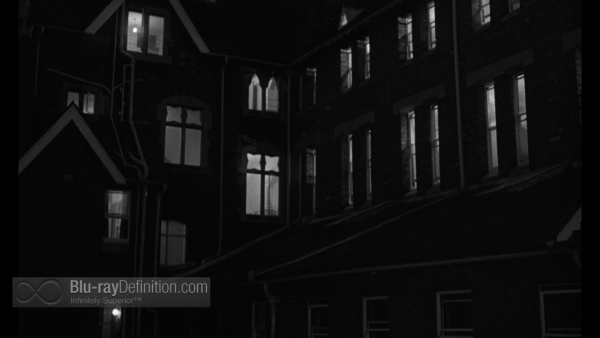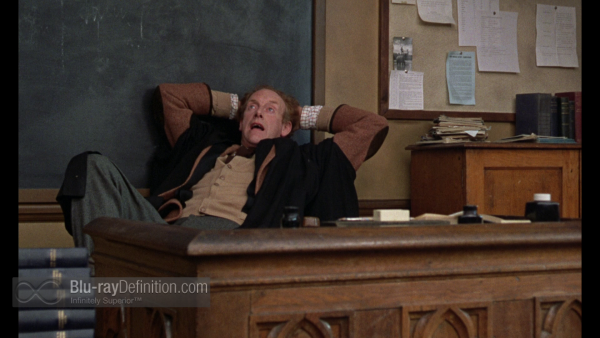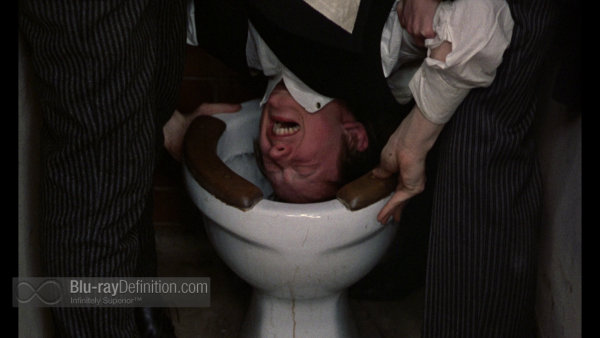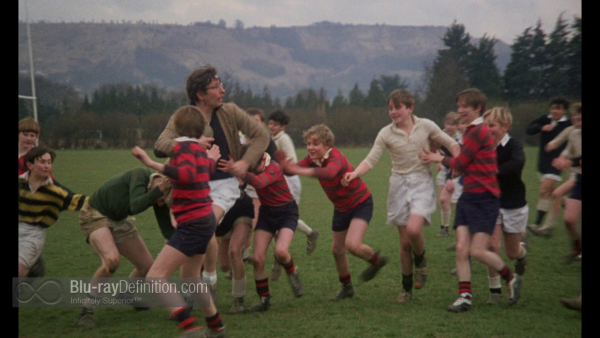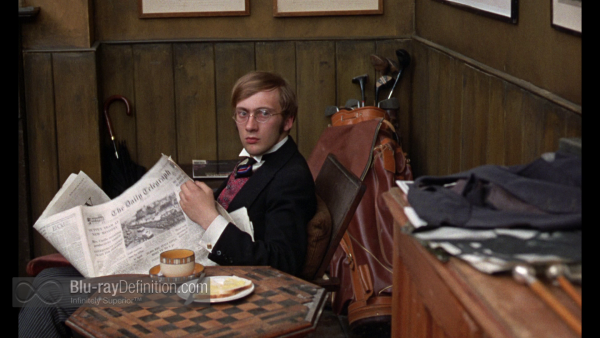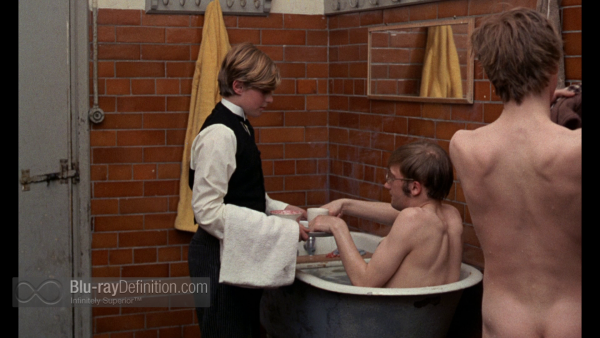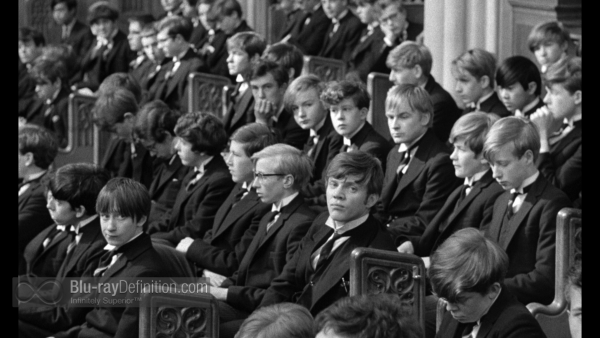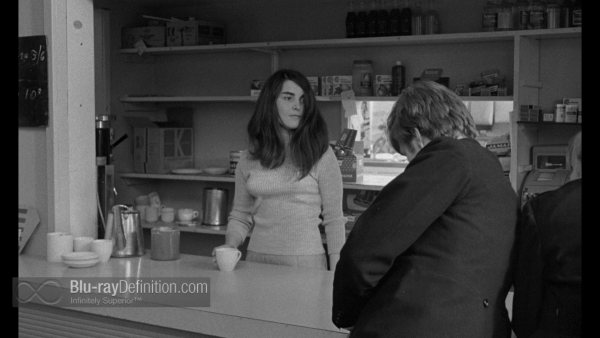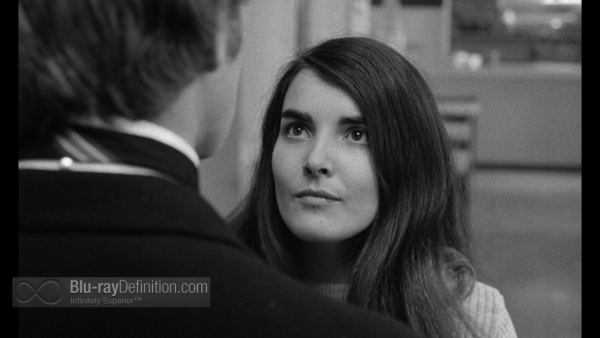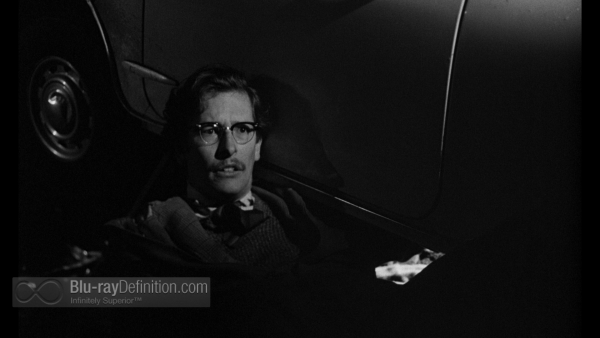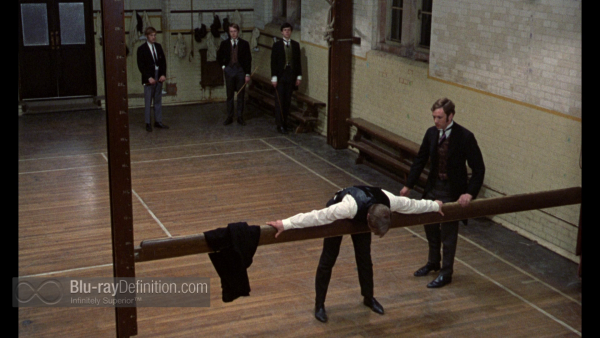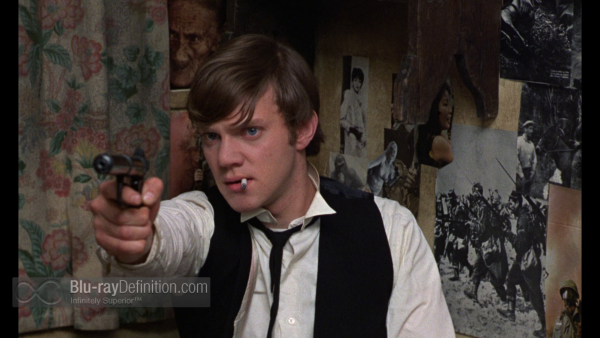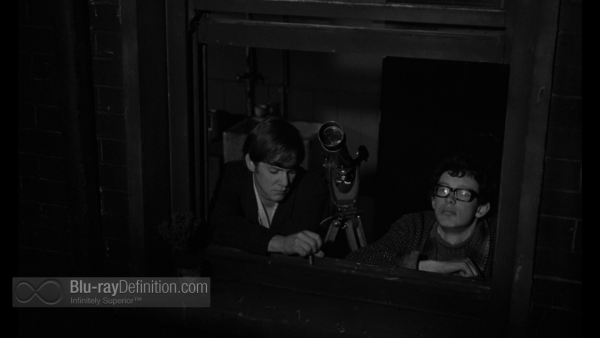 [amazon-product region="uk" tracking_id="bluraydefinit-21″]B00I5QVSSY[/amazon-product]