– –
The Film
[Rating:2.5/5]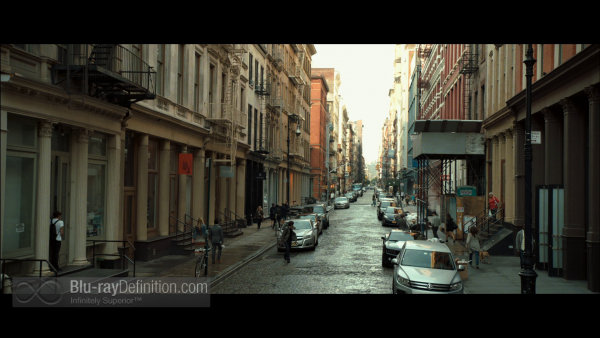 Shawn Levy directs This is Where I Leave You, a story from a screenplay by Jonathan Tropper, adapted from his own novel. It's a dramedy with a top notch cast that keeps our attention, but never reaches the heights (or depths) of complexity and realism that it seems to be striving for.
Jason Bateman (Horrible Bosses; TV's Arrested Development) plays Judd Altman, a man who, at the beginning of the film seems like he is living the perfect upper middle class life many Americans would love to have right now. As it turns out, Altman's life isn't so great; he finds out his boss, Wade Beaufort (Dax Shepard),  shock-jock host of the radio show The Man-Up Show has been sleeping with his wife Quinn (Abigail Spencer) for a whole year, and the way he finds out is by walking in on them in flagrante delicto. Out of a job, out of his beautiful city apartment, and with a failed marriage, Judd gets even more bad news when his closest sibling, Wendy (Tina Fey; Anchorman 2: The Legend Continues), calls him telling him their father has died and as a last request wanted the family to sit Shiva.
Judd arrives in his home town with his entire family gathered – his eldest brother Paul (Corey Stoll) and his wife Annie (Kathryn Hahn; TV's Transparent) who are struggling through fertility treatments; his younger brother Phillip (Adam Driver; TV's Girls) , a ne'er-do-well and the black sheep of the family who brings his current girlfriend and therapist, an older woman, Tracy (Connie Britton; TV's Nashville);  and his mother Hillary (Jane Fonda; TV's The Newsroom; Barbarella) who has made a career and garnered some fame from writing a book exposing all of her family's dysfunctions. Although he is struggling through one of the worst years of his life, Judd soon realizes, together with his family, that he isn't the only one with problems, and even has an opportunity for new romance with an old high school fling, Penny (Rose Byrne; Annie; TV's Portlandia).
While Levy and Tropper try to evoke a sense of adult problems and real complexity in This is Where I Leave You – "your life is getting complicated and you don't do complicated", Wendy tells Judd in one scene – the problem is, as crazy and downtrodden as they try to make Judd Altman's life, all of his overwhelming problems, and even his family's, all seem to smooth themselves out with the ease of a rom-com. So, although this may technically be a comedy drama, it feels more like a comedy with some dramatic window dressing.
Jason Bateman and Tina Fey have great chemistry on screen together as the closest siblings of the Altman clan, although neither one of them reaches the comedic heights we've come to expect from them over the years. Bateman's sharp, biting comedic timing is subdued here, and Fey, whose character Wendy is underutilized, serving mostly to bolster Bateman's, has one great scene as she urges Judd on to spill the beans on his broken marriage during one of the family's Shiva gatherings in front of guests. The real standout performance from the entire cast comes, not surprisingly, from Jane Fonda whose compulsion to air all the family's dirty laundry, her freeness with her sexuality (at one point she flaunts her new, surgically enhanced cleavage in front of Judd and comments on how sexually repressed he is), and her relaxed attitude towards her children's personal issues make for some of the funniest moments in the film.
Video Quality
[Rating:4.5/5]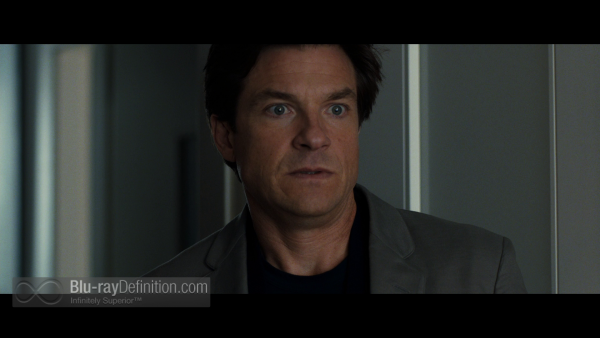 This is Where I Leave You was shot in HD utilizing the ARRI ALEXA XT camera with Optimo zoom lenses and Cooke S4 lenses. It arrives on Blu-ray from Warner Bros. in a sharp, clean, and very organic looking AVC/MPEG-4 1080p encodement, rich in detail and midtones, nuanced shadows, and free from heavy-handed digital post-processing misdeeds.
Audio Quality
[Rating:4/5]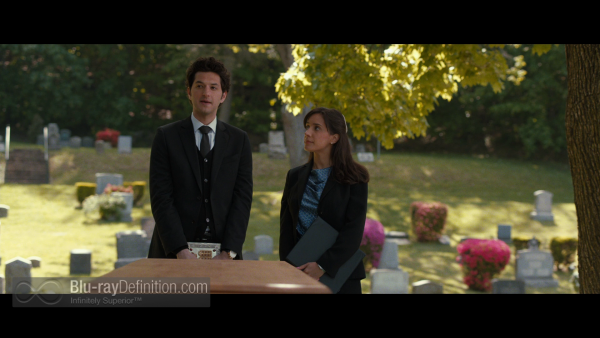 Given the genre restraints, the English DTS-HD Master Audio 5.1 (48kHz/24-bit) soundtrack provided for This is Where I Leave You offers a fine presentation of the dialogue, subtle atmospherics in the surround with some minor discrete effects, and good dynamic range.
Supplemental Materials
[Rating:3/5]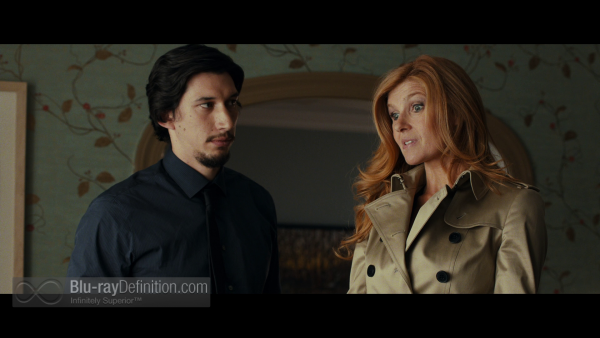 There isn't anything here that would qualify as necessary viewing. Only brief featurettes of an EPK-type offering some interviews with cast and crew are included alongside some unnecessary deleted scenes, but those who appreciate commentaries at least get the pleasure of one from the director and writer.
Digital HD UltraViolet
DVD
Points of Departure:

The Brother-Sister Bond (1.78:1; 1080p/24; 00:05:38)
The Matriarch (1.78:1; 1080p/24; 00:03:59)
Sibling Rivals (1.78:1; 1080p/24; 00:05:04)
Choreographed Chaos (1.78:1; 1080p/24; 00:05:38)
The Gospel According to Rabbi Boner (1.78:1; 1080p/24; 00:06:27)

Deleted Scenes (2.35:1; 1080p/24; 00:13:34)
The Narrative Voice: A Commentary with Shawn Levy and Jonathan Tropper
The Narrative Voice: A Discussion with Shawn Levy and Jonathan Tropper (1.78:1; 1080p/24; 00:04:28)
The Definitive Word
Overall:
[Rating:3/5]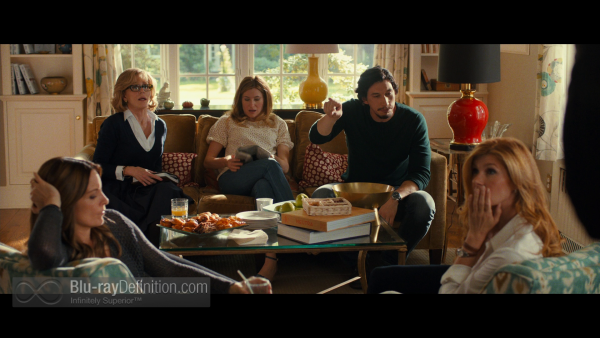 The good thing about This is Where I leave You, is that it is a gathering of superb actors that all seem like they are enjoying themselves and enjoying playing off of one another, which makes it a very easy film to sit through. Unfortunately, given the underlying theme, which is a man having a disastrous period in his life surrounded by family and friends also having serious problems, the film feels too cute, too quaint, and a little too romantic and neat. This isn't real life.
Additional Screen Captures
[amazon-product]B00K2CHZO0[/amazon-product]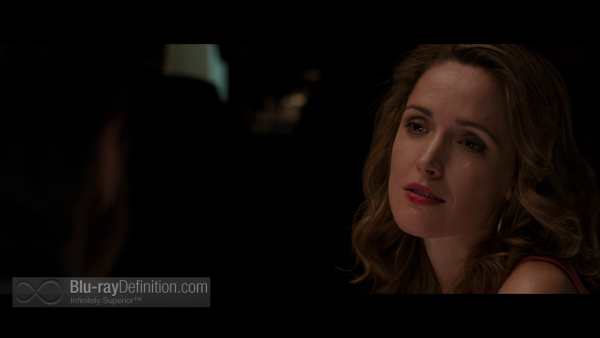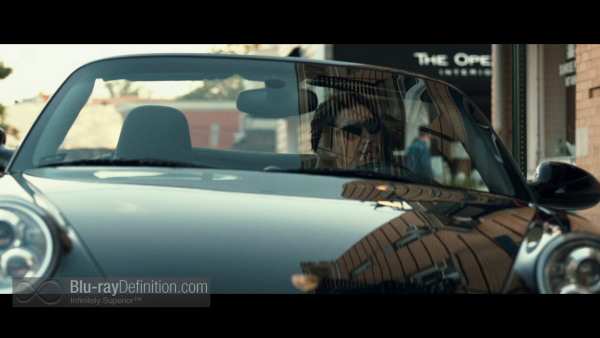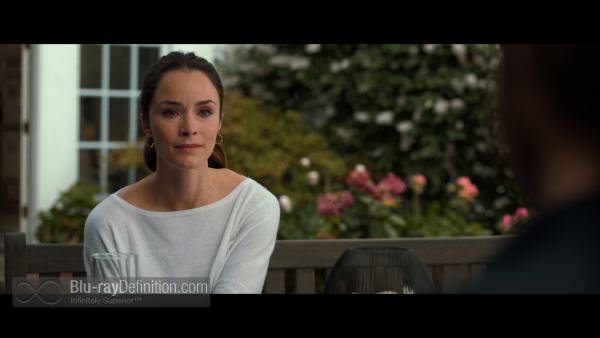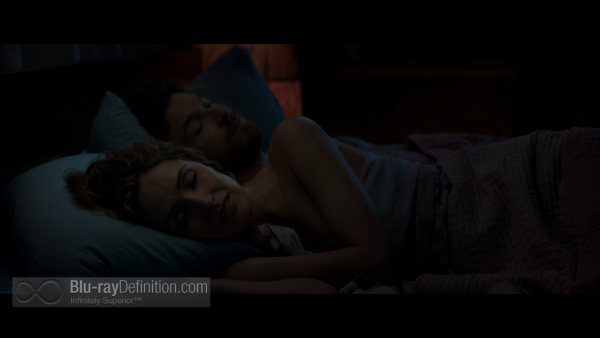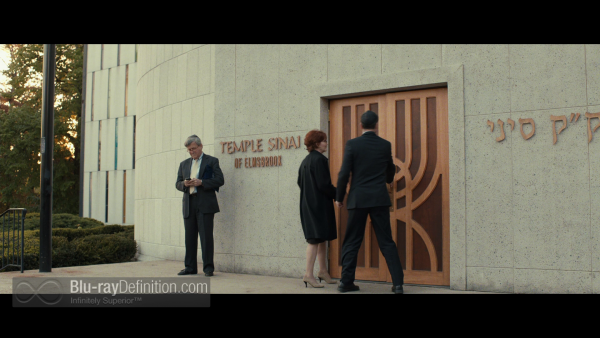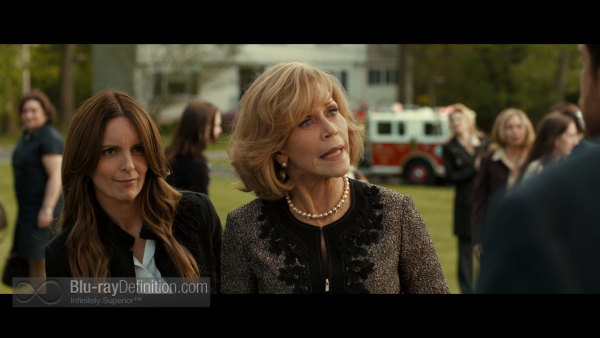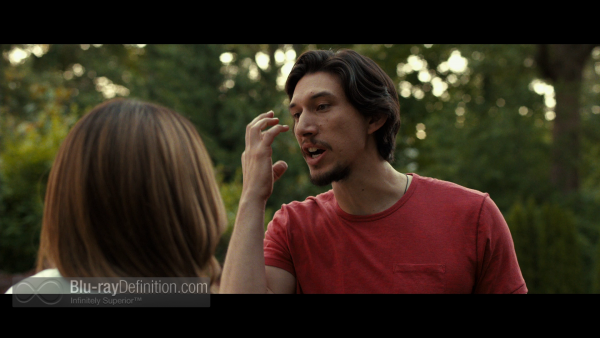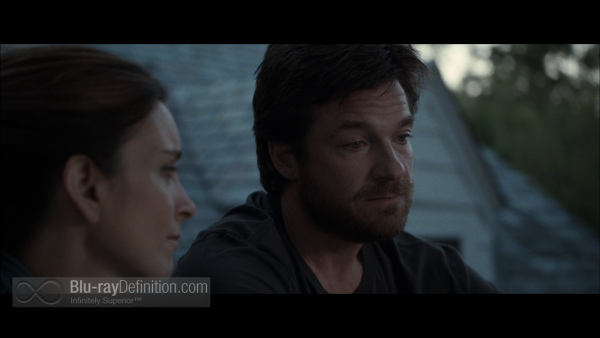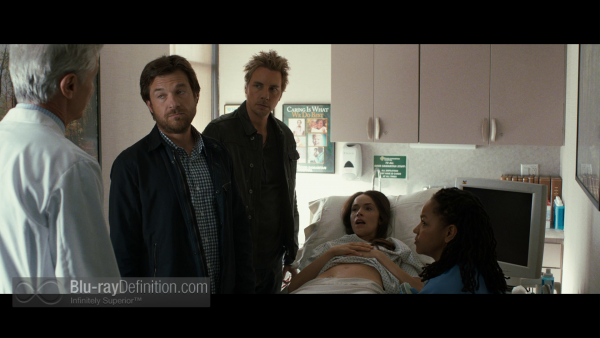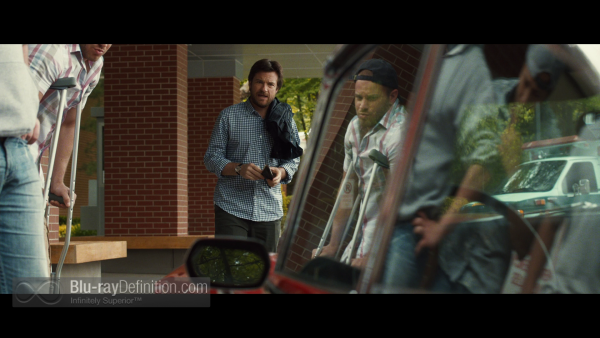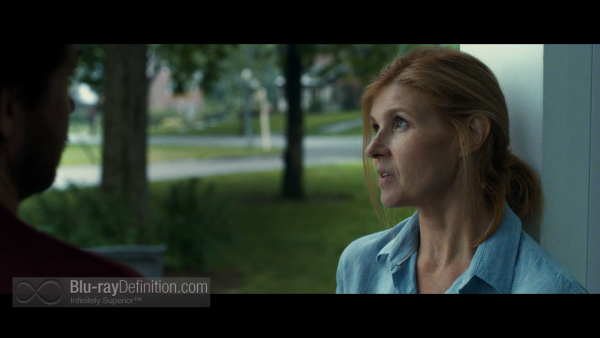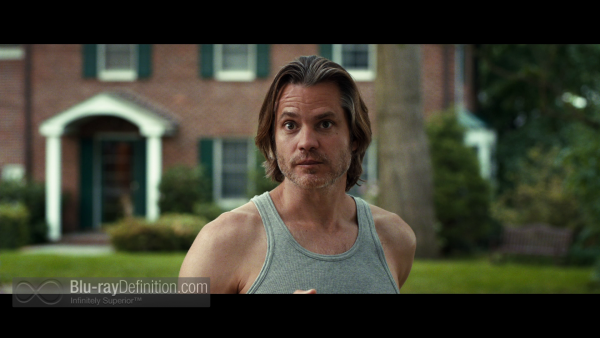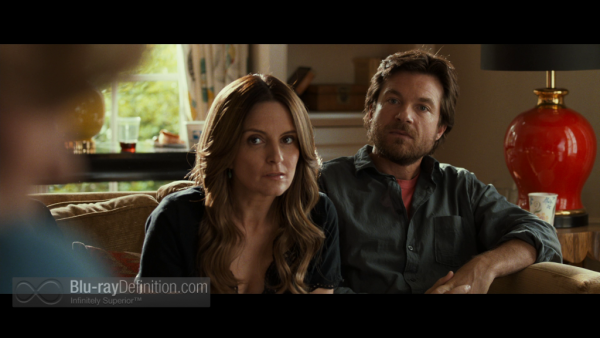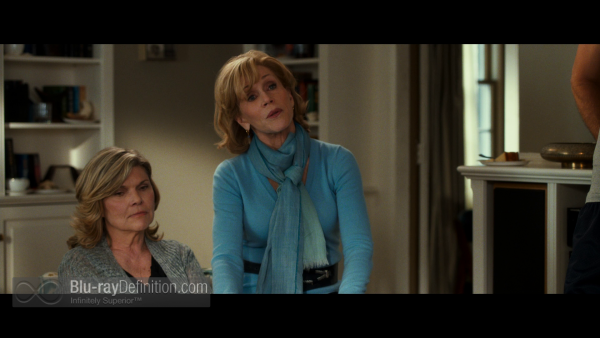 [amazon-product]B00K2CHZO0[/amazon-product]