– –
The Film
[Rating:3/5]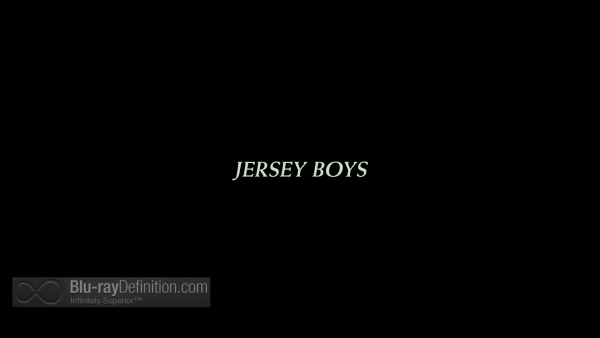 With Jersey Boys, director Clint Eastwood returns to a subject that yielded some great results for him in the past with Bird (1988), a musical biopic. Based on the Tony-winning Broadway musical with a screenplay from writers Marshall Brickman and Rick Elice, who also wrote the stage musical, Jersey Boys doesn't have the same pathos as Eastwood's Bird, and on screen it loses some of the razzle-dazzle that made it so enjoyable for audiences that saw the production live.
The story fallows the rise of a group of four friends from Belleville, New Jersey who fight their way out of a neighborhood with the limited options of getting involved in organized crime or going into show business, to go onto become one of the early-1960s most successful musical acts, with big hits like "Sherry," "Big Girls Don't Cry" and "Walk Like a Man."
The film opens with Francesco Castelluccio AKA Frankie Valli (John Lloyd Young) working as an apprentice barber under the watchful eye of local mob kingpin Angelo "Gyp" DeCarlo (Christopher Walken), while his ne'er-do-well friend Tommy DeVito (Vincent Piazza) decides to start a band. The band really begins to take off once they invite Frankie to join as a singer and find songwriter-musician Bob Gaudio (Erich Bergen) who also joins. They eventually sign a record deal with Bob Crewe (Mike Doyle) in New York's Brill Building, but get stuck doing nothing but backup singing on other people's records until Crewe hears Gaudio's song "Sherry," falls in love with it, and decides to record them, doubling up Valli's vocals. Frankie Valli and The Four Seasons begin a fast rise to superstardom, but inner turmoil starts to break the band apart, including financial troubles, jealousies, Valli's long time on the road away from his wife and kids, and run-ins with gangsters.
Jersey Boys is a film that is at war with itself. On the one hand it wants to be a biopic showing the inner demons of artists in the music industry, but Valli and Gaudio are portrayed as self-sacrificing saints with hardly any flaws. They are beyond human in this film. Meanwhile, their fellow bandmates DeVito and Nick Massi (Michael Lomenda) are the only ones with flawed, self-centered personalities. This more than likely has less to do with them being perfect human beings and more to do with Valli and Gaudio being executive producers on Jersey Boys.
On the other hand is the glitzy, bubblegum pop of The Four Seasons and the dazzling feel of Broadway glitz that is in direct contrast to some of the band tension, pathos, and beat feeling of the attempt at portraying conflict from Eastwood's direction and the screenplay by Brickman and Elice. This leaves an uneasy, almost surreal feeling to songs like "Sherry" at times, although one touching moment does unfold after the death of Valli's daughter and the song "My Eyes Adored You" is used in a montage sequence.
Ultimately the problem with Jersey Boys, as is often the case with such biopics, is that it doesn't add anything new to this well worn genre. The issues with infighting, financial woes, and other things have all been seen before in other films about celebrities, and in plenty of cases done better, or at least with more artistry, good or bad. The Doors, for instance, was a psychedelic journey that played up all the stereotypes of the band and Jim Morrison. Jersey Boys tries to stay straightforward, and in doing so loses what made it a successful stage presence. It isn't until the finale, a glamorous showpiece featuring the hit "Oh, What a Night" that the excitement of Jersey Boys the musical finally arrives, but by then, it's all too late.
Video Quality
[Rating:5/5]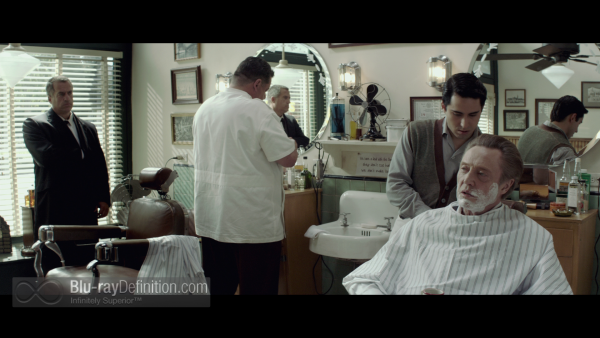 Jersey Boys was shot in HD on the Arri Alexa XT and it looks absolutely pristine in this AVC 1080p encodement to Blu-ray from Warner. The contrast is extremely wide, giving very deep blacks and bright whites, the detail is crisp, and there is very little video noise. Darker areas show just a slight hint of crush, but it is hardly anything to complain about given the overall quality of this image.
Audio Quality
[Rating:5/5]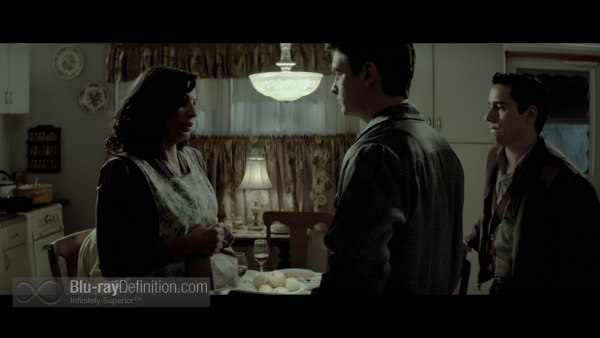 The Blu-ray really excels in the audio department for this musical film. The DTS-HD Master Audio 5.1 soundtrack is very well balanced, offering up lots of rich, warm room ambience during the musical performances placing us right in the audience with The Four Seasons. The instrumentation is clearly delineated in each channel, drums punchy, and vocals like a clarion. Meanwhile, for the rest of the film, every thing is still in good balance, clear, full and natural.
Supplemental Materials
[Rating:2/5]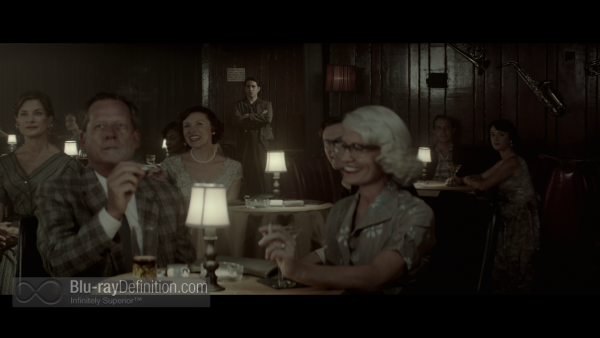 We don't get much here except these very EPK-type featurettes.
DVD
Digital HD UltraViolet
From Broadway to the Big Screen (1.78:1; 1080p/24; 00:22:57)
Too Good to Be True (1.78:1; 1080p/24; 00:04:51)
"Oh, What a Night" to Remember (1.78:1; 1080p/24; 00:05:05)
The Definitive Word
Overall:
[Rating:3.5/5]
The music and production are all top-notch for Jersey Boys, without reproach, but as a biopic and adaptation of a Broadway musical to the screen, it loses a lot of its charm and becomes a battle of two films. Those hoping for the magic of the live show will be disappointed and those fans hoping to find out something new about the band they love or about Frankie Valli will also be disappointed as well.
Additional Screen Captures
[amazon-product]B00K2CHUPY[/amazon-product]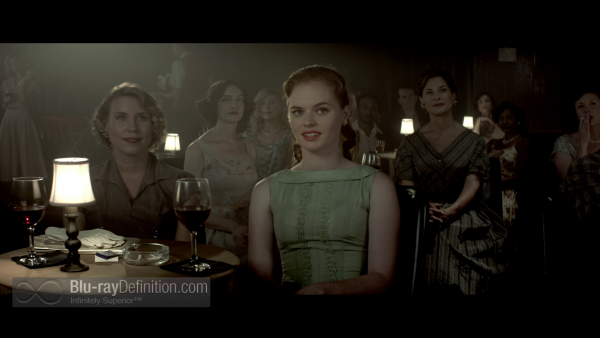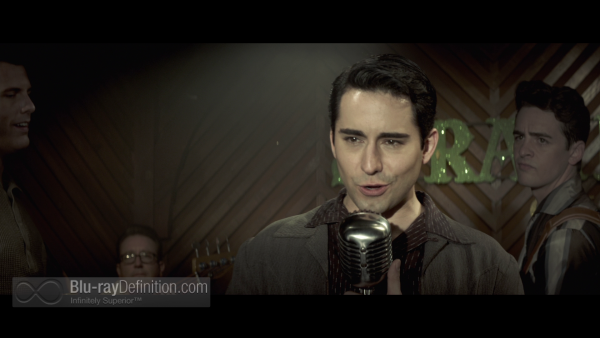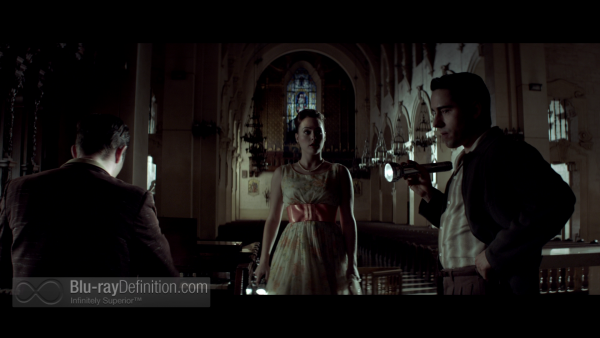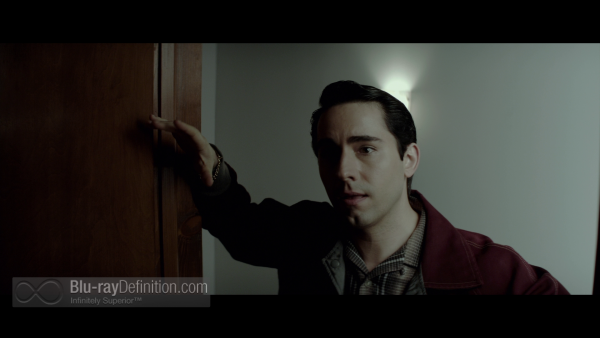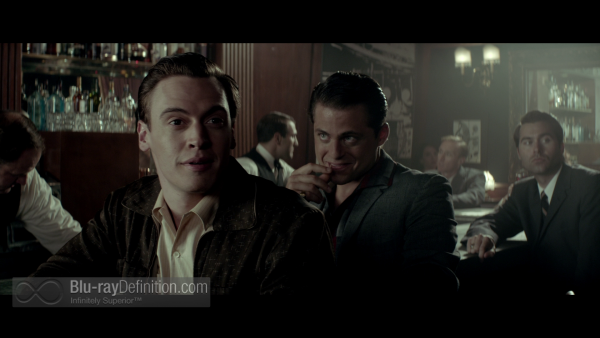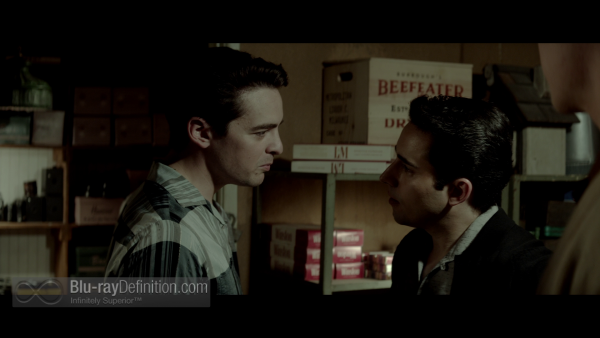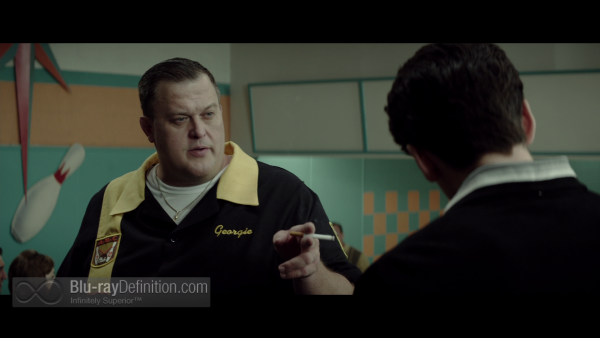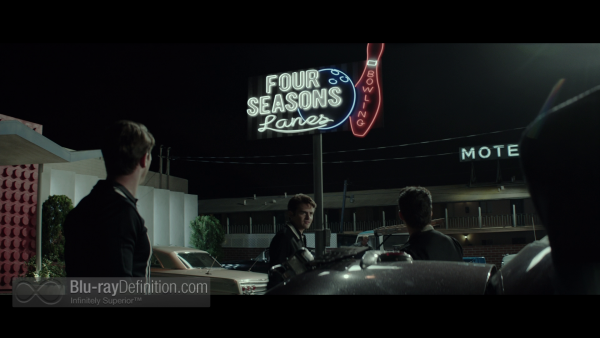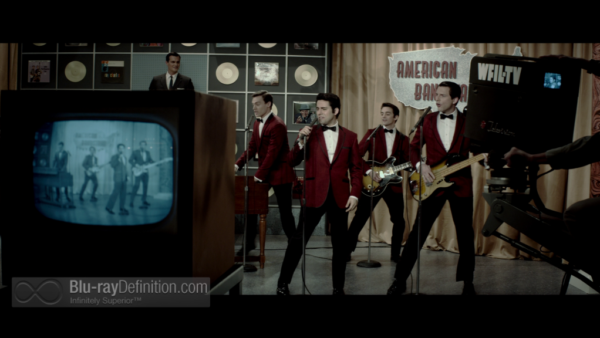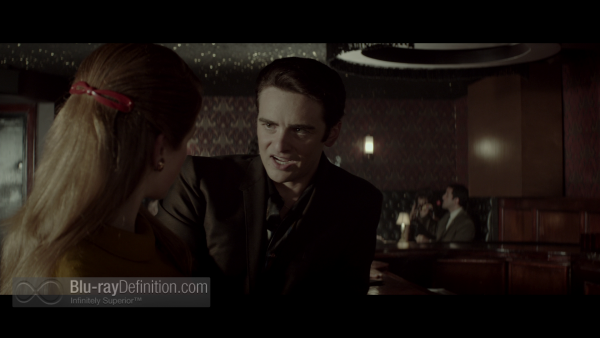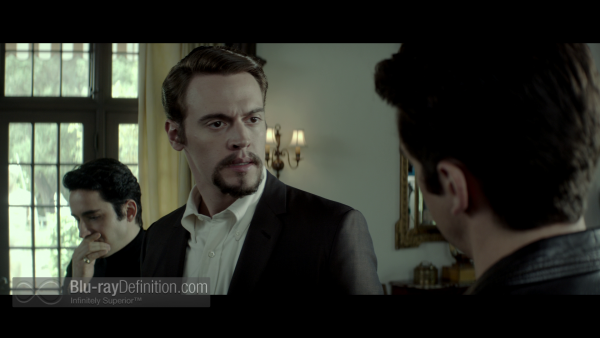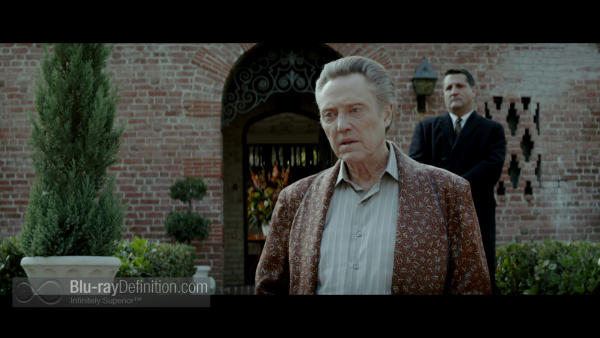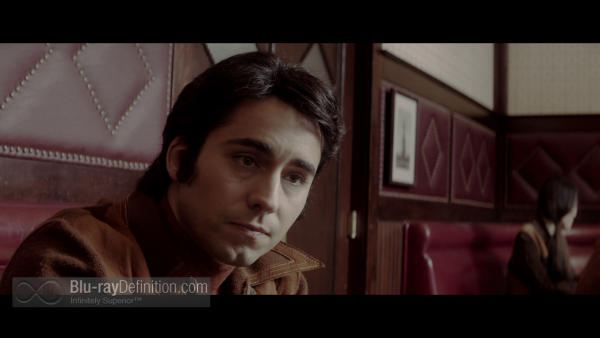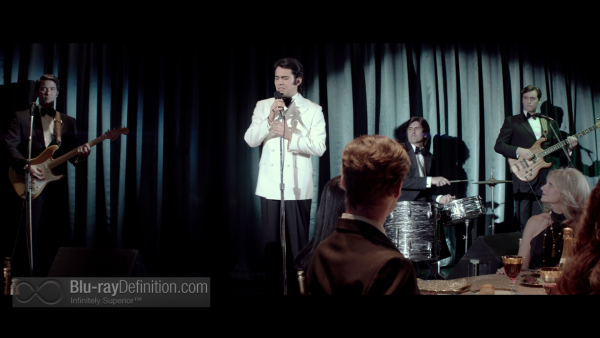 [amazon-product]B00K2CHUPY[/amazon-product]