– –

The Performance
[Rating:4/5]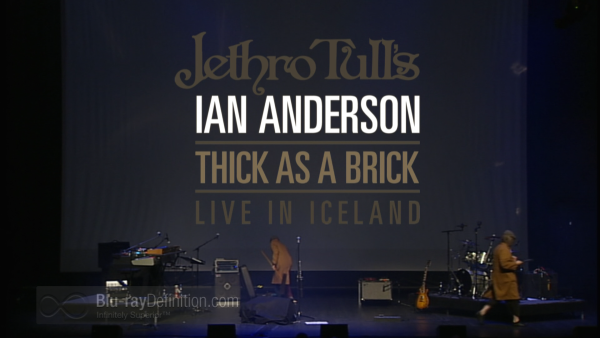 For Rock aficionados with long memories, in this case going back to 1972, the group Jethro Tull will surely put smiles on their ears. One of the early rock 'n roll "concept" albums, Thick as a Brick  was written by Ian Anderson in a progressive rock style, and featured a single 45-minute song cycle that covered both sides of a vinyl record. Essentially a spoof of pop music, bands, music critics, and the concept-album genre, the songs were attributed to a fictional English schoolboy Gerald Bostock (a lot of people believed that to be true) on its release.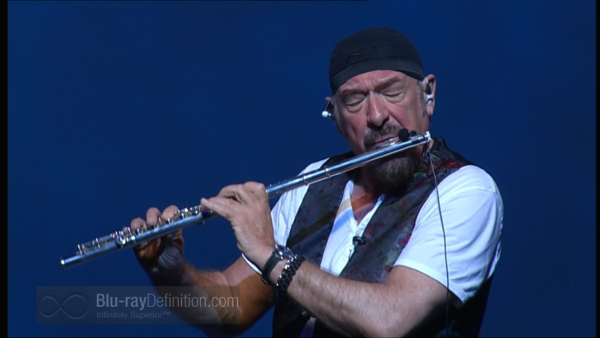 Ian Anderson penned a sequel Thick as a Brick 2 (TAAB 2) subtitled "Whatever Happened to Gerald Bostock" that was released 40 years later in 2012. The seventeen songs are more conventional and present five different lives that Bostock could have lived: investment banker, homeless homosexual, Afghan War soldier, preacher, and  corner store proprietor.  The 2012 band consisted of Anderson (flute, vocals, acoustic guitar), David Goodier (bass guitar), Florian Opahle (guitar), Scott Hammond (drums, percussion), Ryan O'Donnell (vocals, dance and mime).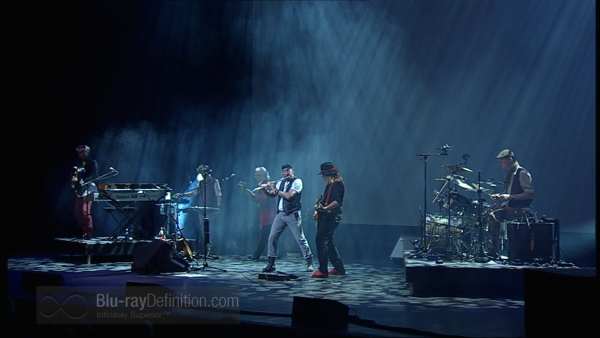 The soundtrack follows:
Thick as a Brick
Thick as a Brick 2
From a Pebble Thrown
Medley: Pebbles Instrumental/Might-Have-Beens
Medley: Upper Sixth Loan Shark/Bander Bets, Banker Wins
Swing It Far
Adrift and Dumbfounded
Old School Song
Wootton Bassett Town
Medley: Cosy Corner/Shunt and Shuffle
A Change of Horses
Confessional
Kismet in Suburbia
What-ifs, Maybes and Might-Have-Beens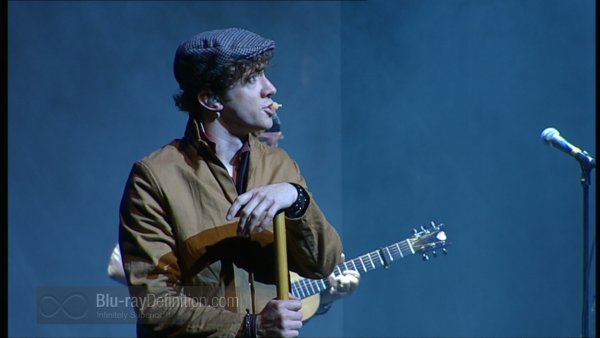 With Anderson's typical tongue-in-cheek humor like the staged prostate exam involving two audience members in TAAB, there is never a dull moment here. Not surprisingly, TAAB 2 maintains the general style of its predecessor without a dud in the playlist. "Banker Bets, Banker Wins" is in the best tradition of the JT band with catchy lyrics and solid back beat while "Adrift and Dumbfounded" is a reflective ballad about homelessness. "Old School Song" is vintage Anderson, flute solo and all (all without much standing on one foot any more).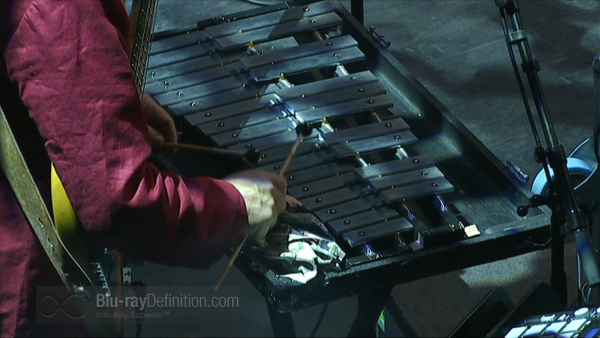 JT fans will delight in this concert from beginning to end as did the thousands of Icelanders gathered at Reykjavik's Harpa Concert Hall. Jethro Tull's Ian Anderson: Thick as a Brick-Live in Iceland is a testimonial to the staying power of genius, forty years on.
Video Quality
[Rating:4/5]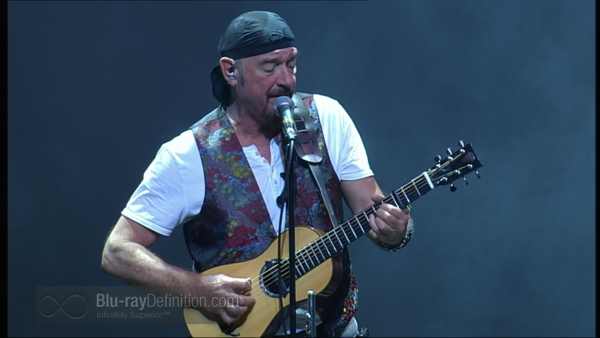 The frequently dark stage does drain a bit of the detail and color palette but when things light up the visuals are excellent. The videographers give us the right blend of close and distant shots.
Audio Quality
[Rating:4/5]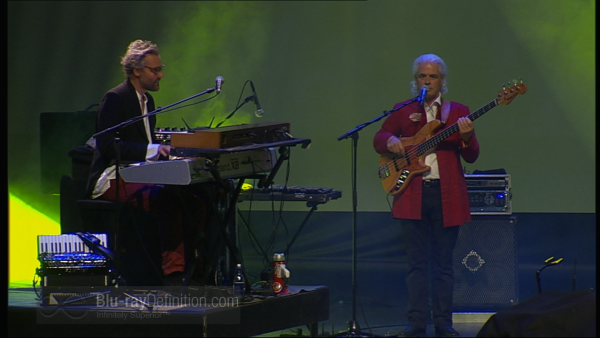 The DTS-HD Master Audio surround version is the way to go here with great atmosphere and copious audience noise in the surround channels putting listeners "at" the concert. At 96kHz/24-bit, vocals and instrumentals benefit from the high-resolution 96kHz/24-bit recording.
Supplemental Materials
[Rating:3.5/5]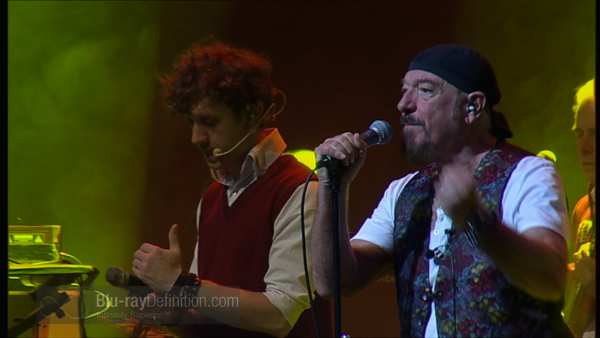 There are three featurettes supplementing this concert disc:
Iceland-Behind the Scenes 2012 (14:16) (English LPCM Stereo 48kHz/16-bit). An extended interview with Ian Anderson that discusses the attraction of Iceland's natural beauty as a setting for the concert.
Ian Anderson and Claude Nobs Workshop (9:32) (English LPCM Stereo 48k/24-bit): a brief rehearsal session with these two friends at the 2012 Montreux Jazz Festival that Nobs founded.
"Live at Montreux 2012" (7:12) (English LPCM 48k/24-bit): a two-song medley "Upper Sixth Loan Shark/Banker Bets, Banker Wins" from TAAB 2, performed at the festival.
The Definitive Word
Overall:
[Rating:4/5]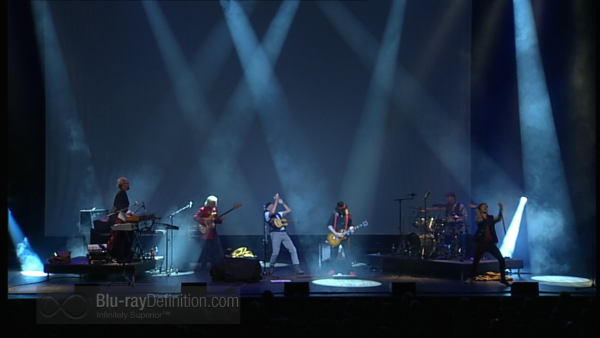 Ian Anderson's Thick as a Brick concert in Iceland is a must-see for old and new fans alike. One cannot appreciate this musician's genius and versatility that has endured for more than four decades without getting the full impact of both sight and sound. Highly recommended.
Additional Screen Captures
[amazon-product]B00LIUIFGM[/amazon-product]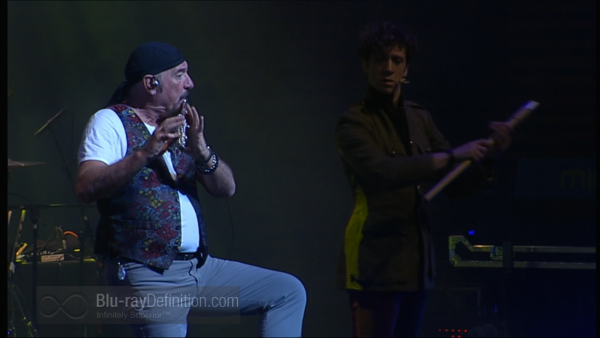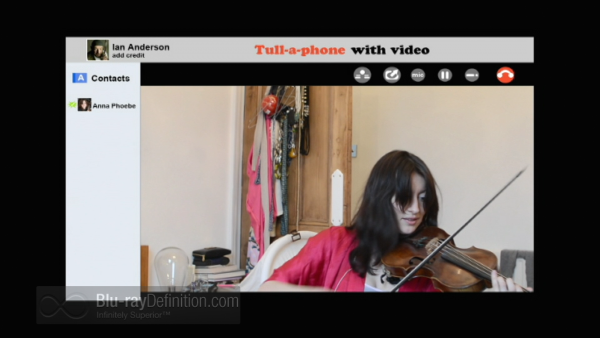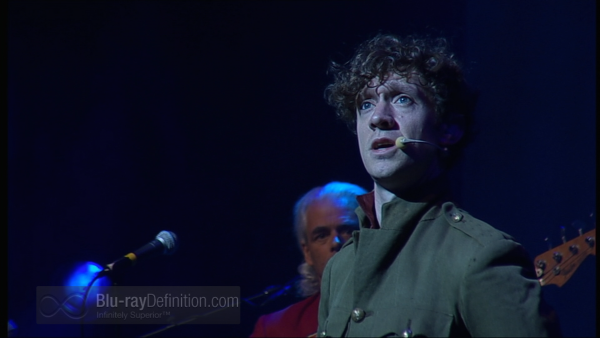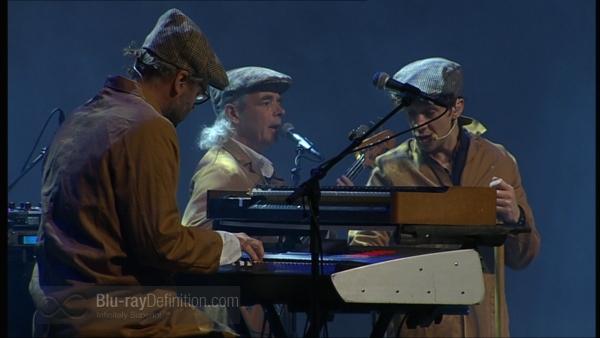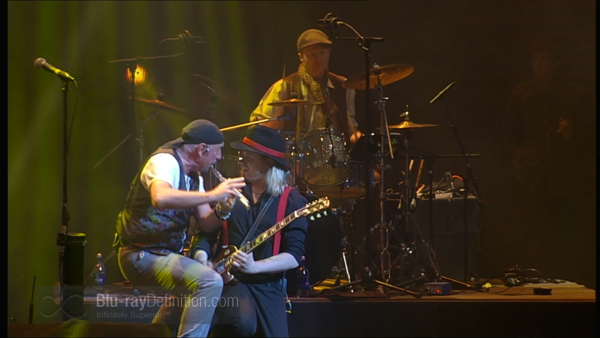 [amazon-product]B00LIUIFGM[/amazon-product]