– –
The Film
[Rating:4/5]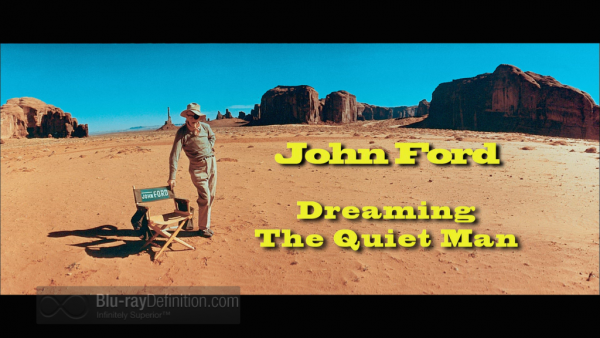 Famed director John Ford's 1952 film, The Quiet Man, was a paean to Ireland, his parents' homeland. It won Oscars for Ford's work behind the camera and for Winton Hoch's gorgeous cinematography. It also reunited the magical pairing of John Wayne and Maureen O'Hara who costarred in five films, usually romantic comedies. The movie also had substantial nepotism in its casting with Ford's brother Francis, O'Hara's brothers, Charles and James Fitzsimmons, and Wayne's four children, Michael, Patrick, Mary, and Melinda having bit parts.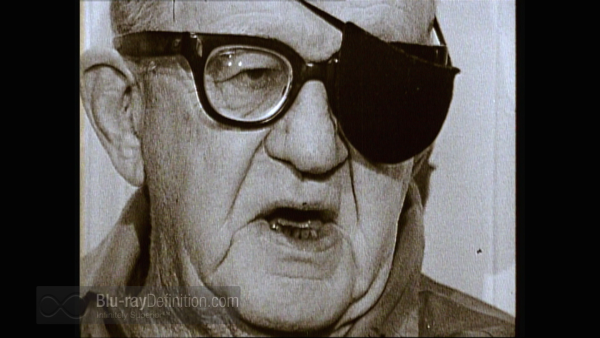 Irish documentary filmmaker Sé Merry Doyle took on the daunting project of going inside of this beloved film and probing its vital organs through film clips and numerous interviews. The interview lineup is most impressive and includes Maureen O'Hara, Martin Scorsese, Aissa Wayne, Jim Sheridan, Jay Cocks, and Peter Bogdanovitch.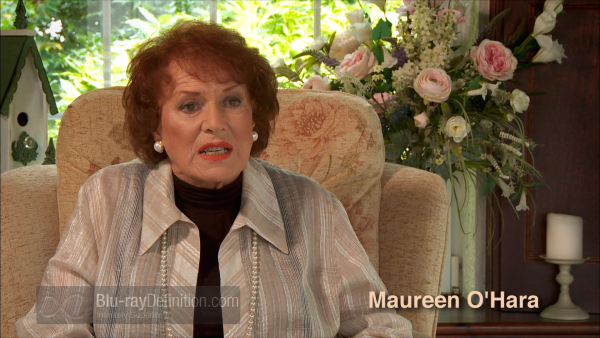 The intersection between the past history of the making of the film and the present state of the film's location becomes part and parcel of this documentary, including scenes from a bus tour of the film's actual location in Ireland. The scene shifts to the fictional Irish  village of Innisfree, and demonstrates the liberties taken with the local surroundings.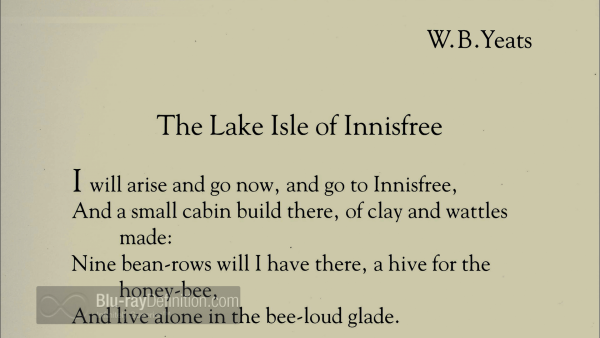 We get considerably more backstory on the film, including its premiere in Ireland. The history of Irish immigration is also at the film's forefront and there is a sense of authenticity that only an Irishman could relate. But primarily and principally, this  film is really about John Ford's search for his own roots.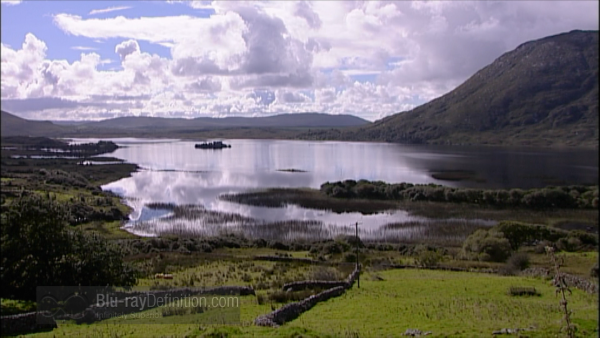 We get a lengthy trip down memory lane, including the old Feeney house where Ford's progenitors were born. We also are delivered the stalker-like relationship between Ford and O'Hara that, today,  would have fueled numerous entries in the National Enquirer.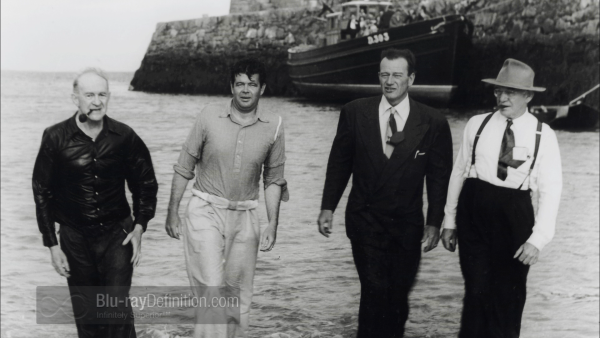 In the end, this film exposes relationships that are so real and so deep that anyone who has not seen The Quiet Man will certainly want to remedy that deficiency.

Video Quality
[Rating:3.5/5]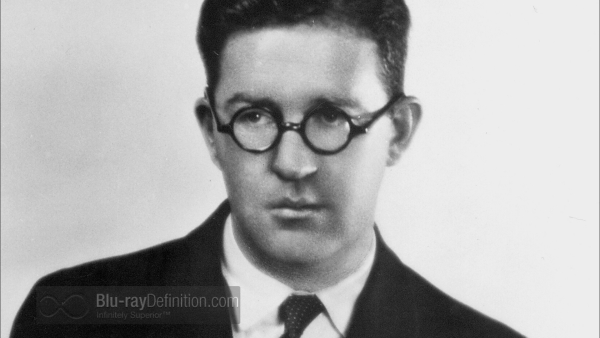 The images vary according to the age of the negatives, ranging from antique to present day, but generally are well reproduced.

Audio Quality
[Rating:3.5/5]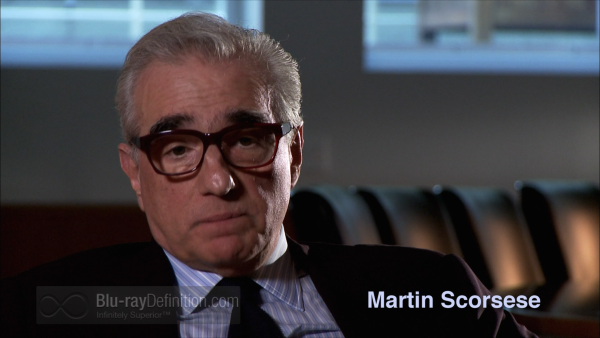 The stereo soundtrack delivers a clear dialogue, the essence of this documentary.

Supplemental Materials
[Rating:2.5/5]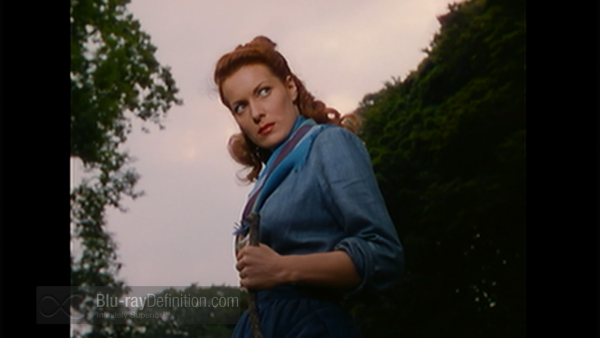 Maureen O'Hara Interview: (English DTS-HD Master Audio Stereo 48kHz/24-bit) (8:13):  A behind the scenes vignette with Maureen O'Hara.
The Story Behind The Quiet Man Costumes ((English DTS-HD Master Audio Stereo 48kHz/24-bit) (3:45): a close look at the costumier for this film.
Maureen Coyen Cashman: A Quiet Man Extra (English DTS-HD Master Audio Stereo 48kHz/24-bit)(1:56):  A view from an extra in the original film.
The Quiet Man Sheepdog ((English DTS-HD Master Audio Stereo 48kHz/24-bit) (0:38): a brief vignette about the film's dog.
May Murphy upstages John Wayne in the Quiet Man (English DTS-HD Master Audio Stereo 48kHz/24-bit) (1:34):  A reminiscence of the actual filming.
The Annual Quiet Man Fan Club Celebration (English DTS-HD Master Audio Stereo 48kHz/24-bit) (1:55) : Another retrospective of those present at the original filming.
Theatrical trailer

The Definitive Word
Overall:
[Rating:4/5]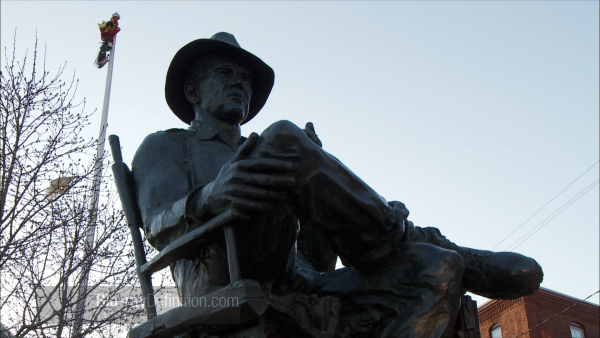 Film viewers rarely get to see the background story in the creation of a classic film, particularly one that digs so deeply into nationalism, religion, and tradition. This documentary is one of the best of its type that I have recently come across and features seamiless interweaving of interviews and film clips. For those who have yet to see The Quiet Man, this excellent account of its making provides a great introduction to a great film.
 Additional Screen Captures
[amazon-product]B00S89IAWU[/amazon-product]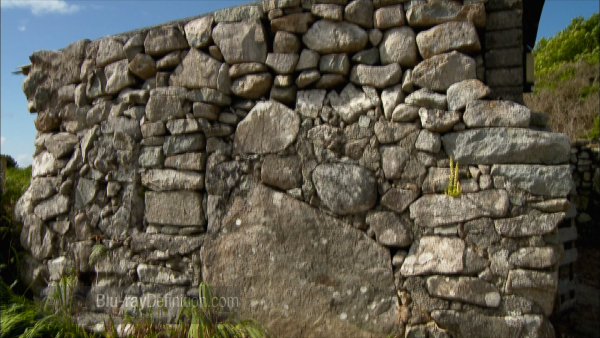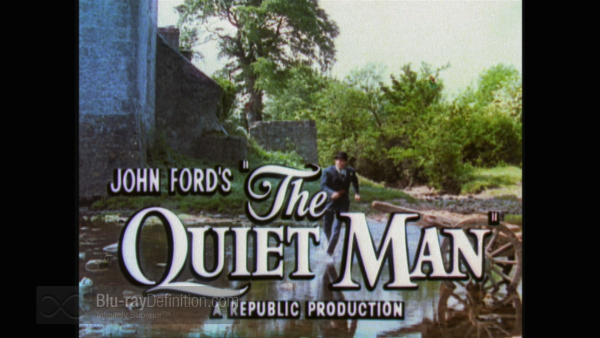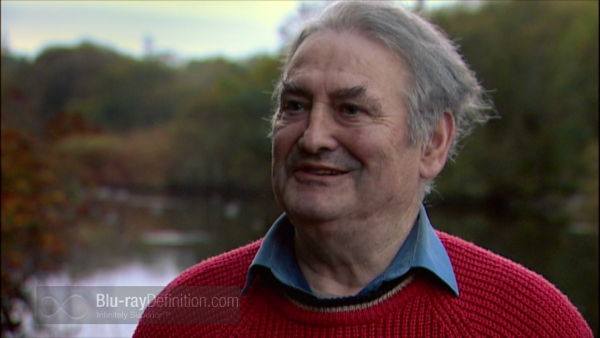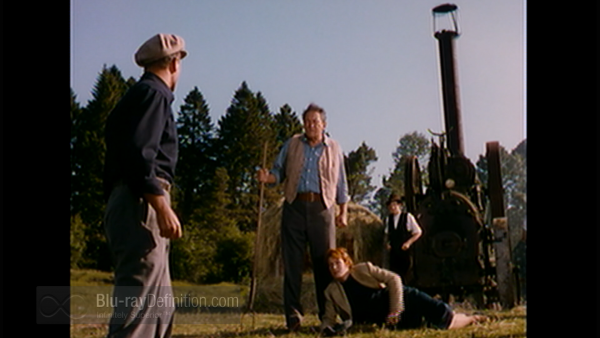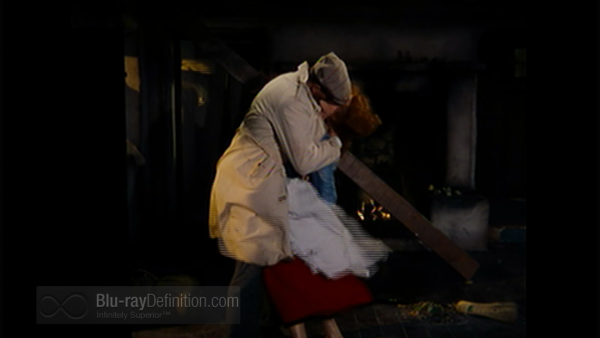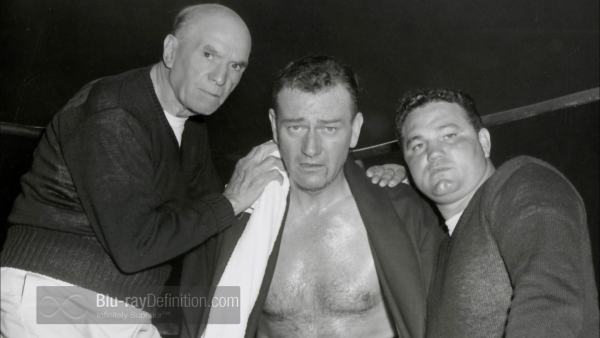 [amazon-product]B00S89IAWU[/amazon-product]