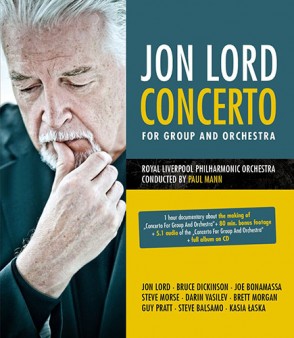 – –

The Film
[Rating:4.5/5]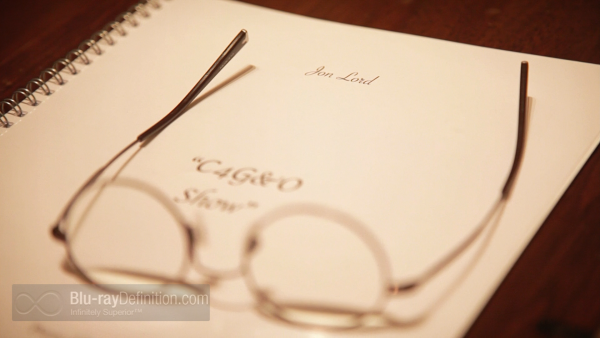 There is a bittersweet story behind Jon Lord: Concerto for Group and Orchestra. Lord was a founding member of the legendary English heavy metal group Deep Purple. This 1969 concerto was premiered by the Royal Philharmonic led by composer-conductor Malcolm Arnold. Lord, on the Hammond B3 organ, directed Ritchie Blackmore (guitar), Ian Gillan (vocals), Roger Glover (bass and Ian Paice (drums). Shortly after a well-received premiere at the Royal Albert Hall, the original score was lost.  Dutch composer Marcus de Goeij used the original audio recording and concert video to recreate the sheet music and the Concerto was revived in 1999.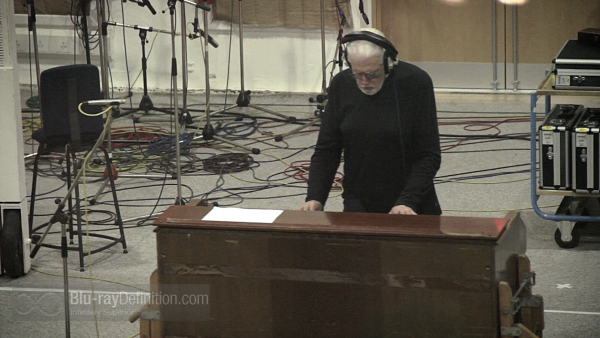 Fast-forward to 2011 and the studio musicians begin to lay down the tracks for a brand new recording. This time, Jon Lord had, at his disposal, the Royal Liverpool Philharmonic Orchestra, led by Paul Mann, three different guitarists (one for each movement) Darin Vasilev, Joe Bonamassa, and Steve Morse, Brett Morgan (drums) and Guy Pratt (bass) with vocal parts shared by Steve Balsamo, Kasia Laska, and Bruce Dickinson.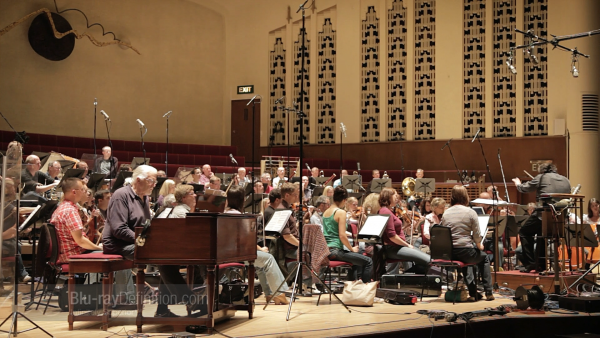 In the traditional concerto format, there are three movements: Moderato-Allegro; Andante; Vivace Presto. While the fast-slow-fast style was introduced in the concerti grossi by the likes of Antonio Vivaldi, Johann Sebastian Bach and Georg Fredric Handel, the placement of rock band soloists against a classical orchestra background was quite trail-blazing in the 1960s. There are reminiscences (and in some cases, direct quotes) of some famous classical composers including Jean Sibelius, Pyotr Tchaikovsky, Antonin Dvorak, and, even Malcolm Arnold. Rather than being a derivative cut-and-paste job, however, Lord's Concerto has a very distinctive voice that gives the instrumental and vocal soloists free rein to exhibit their extensive talents.
Video Quality
[Rating:3.5/5]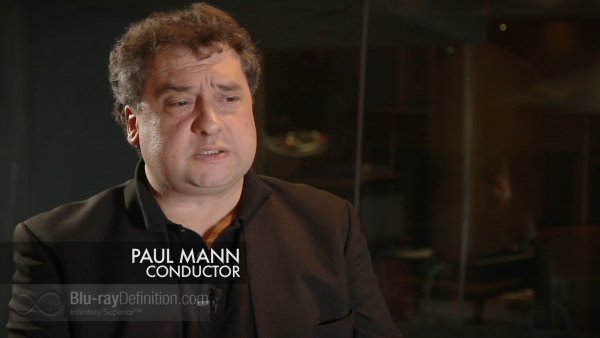 In an unusual format move, the "main feature" is Jon Lord: The Making of "Concerto For Group And Orchestra": 48:29 (English DTS-HD Master Audio 2.0 Stereo 48kHz/24-bit). Filmed mostly in high-definition, this film is more documentary than demonstration quality as is obvious from the varying clarity of the screen captures.
Audio Quality
[Rating:4.5/5]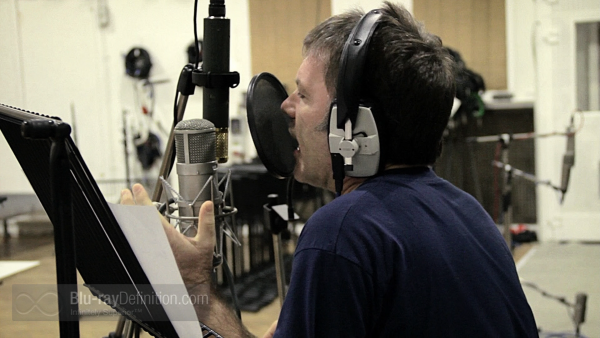 For sound enthusiasts, this big work gets a big and bold DTS-HD Master Audio 5.1 audio-only soundtrack with terrific 96kHz/24-bit resolution. The rock band instruments are well balanced against the full orchestra with excellent recovery of inner details. As this is a studio recording, the ambience is not what one would expect in a "live" staged performance, but is certainly very creditable.
Supplemental Materials
[Rating:4/5]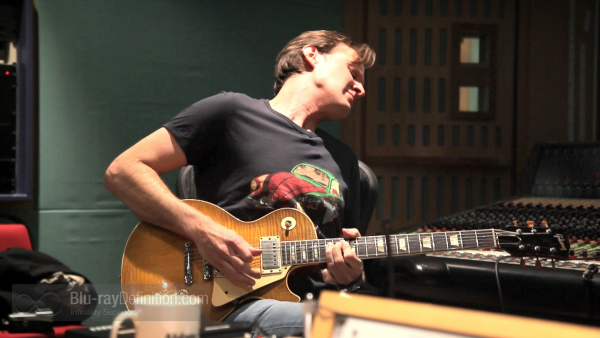 The program booklet presents conductor Paul Mann's analysis of the Concerto. There are also several featurettes:
Interview with Conductor Paul Mann: 44:54 (English DTS-HD Master Audio Stereo 48kHz/24-bit)
Interview with Marco de Goeij: 15:16 (English DTS-HD Master Audio Stereo 48kHz/24-bit)
Up Close & Personal (Orchestral Recording Session): 02:10 (English DTS-HD Master Audio Stereo 48kHz/24-bit)
"Concerto for Group and Orchestra": 46:42 (DTS-HD Master Audio 5.1 Surround 96kHz/24-bit)
A good-sounding standard CD version of the concerto is provided, but clearly no match for the Blu-ray soundtrack.
The Definitive Word
Overall:
[Rating:4.5/5]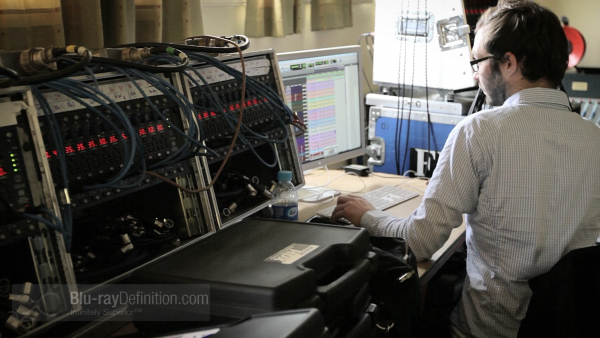 As mentioned in my introduction, hearing this Blu-ray disc is a bittersweet experience. It is bitter because Jon Lord died from pancreatic cancer before having this performance realized in a concert hall. It is sweet because Lord did get to hear the final recorded version that we are given here. Not many rock musicians can move readily between the worlds of popular and classical music.  Fortunately for us and for posterity, Jon Lord, a classically trained keyboard artist, understood both formats extremely well. This is a well-crafted piece of music, certainly capable of standing on its own merits in any major orchestra hall.  Fans of both musical genres who approach the Concerto with open minds will find much to enjoy in this new release.
Additional Screen Captures
[amazon-product]B00DPH7PVM[/amazon-product]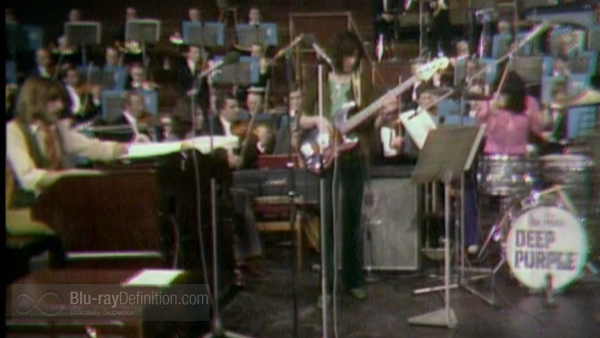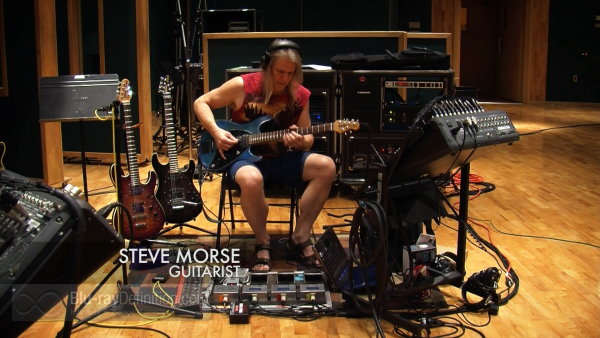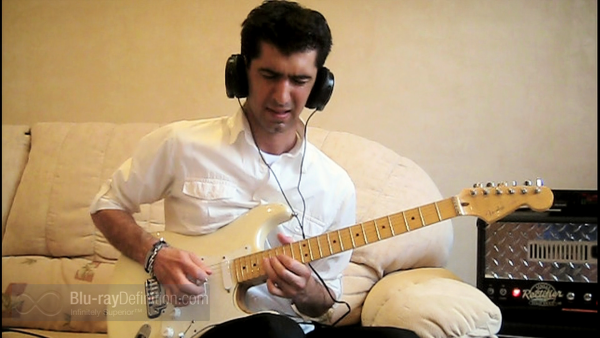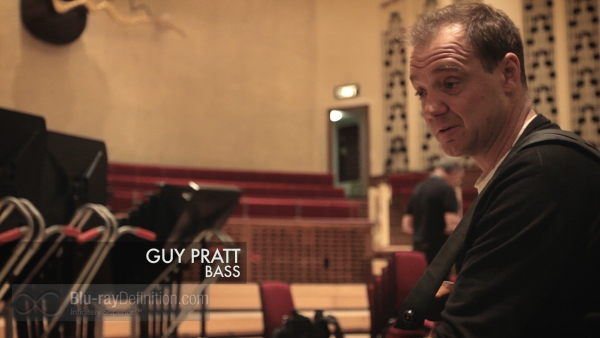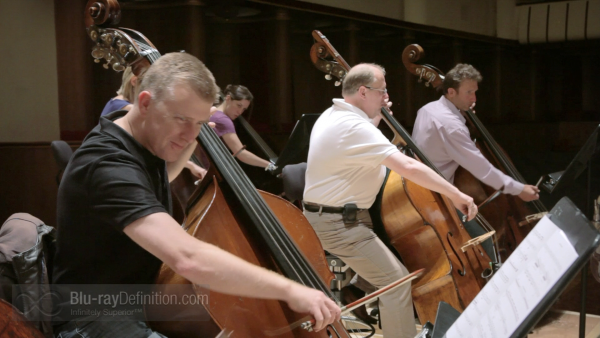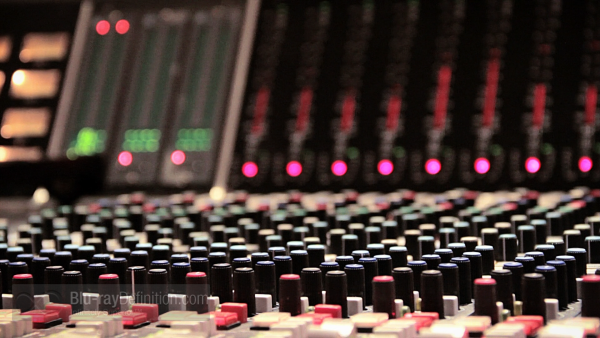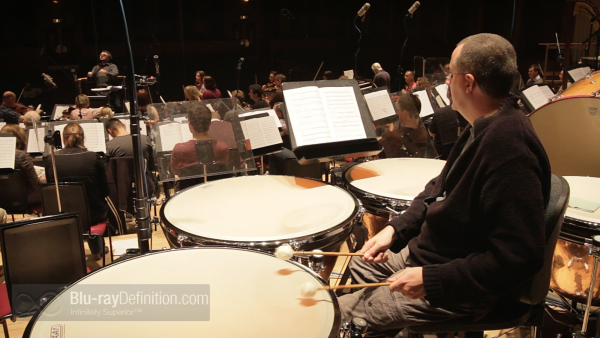 [amazon-product]B00DPH7PVM[/amazon-product]