– –

The Film
[Rating:4/5]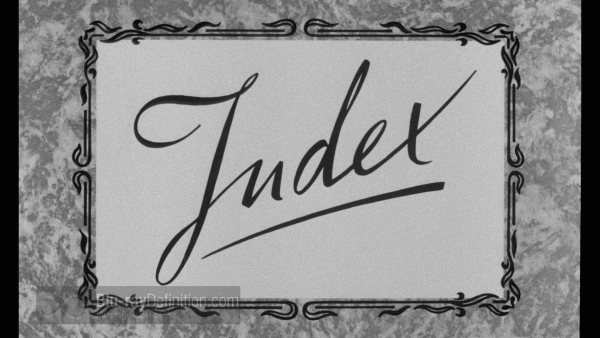 Adapted from Louis Feuillade's 1916 silent classic film, Judex (Judge) begins as crooked banker Favraux (Michel Vitold) receives a threatening note from Judex (Channing Pollock) demanding that he repay everyone from whom he has extorted money. Favraux shares the note with his associate Vailleres (actually Judex in disguise) and hires private detective Cocantin (Jacques Joanneau) to prevent any scandal as Favraux's widowed daughter Jacqueline (Edith Scob) is be engaged to the Viscount Amaury de la Rochefontaine. After Favraux kills a farmer with his car, another note from Judex arrives, accusing the banker of murder and vowing that he will pay with his life.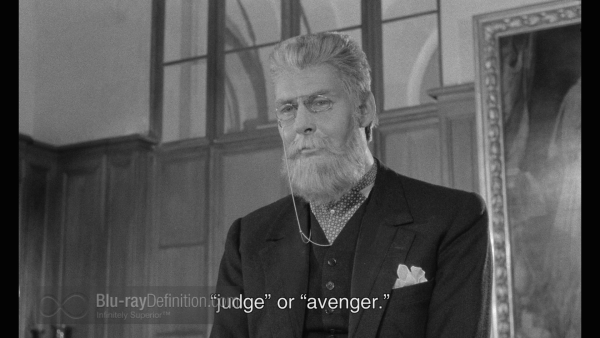 At a masked ball in Favraux's house, a mysterious guest wearing a bird's head (as are most of the guests) proceeds to entertain the guests with a series of magic tricks (Channing Pollock was really an accomplished magician). M. Favraux announces his daughter's engagement but when the magician hands him a glass of champagne to drink, the banker collapses and apparently dies.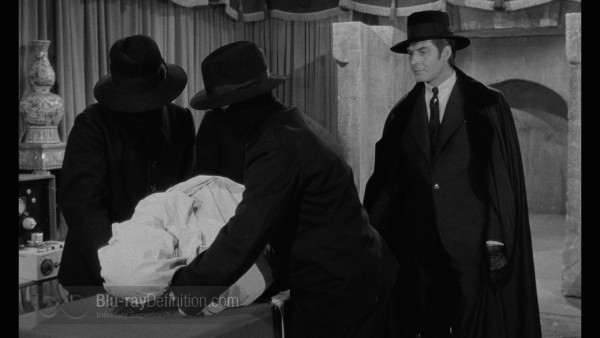 Jacqueline renounces the Favraux fortune when she learns that it was obtained by swindling people and bids farewell to Vallieres.  We find that Favraux is alive and has regained consciousness in the Judex's hideaway. He rings his home as Marie Verdier (Francine Bergé) who assumed the identity of Diana (governess to Jacqueline's daughter Alice) and her partner Morales (Theo Sarapo) attempt to burglarize Favraux's home. Judex finds an unconscious Jacqueline and puts her in a safe house, leaving behind a note that he will always protect her.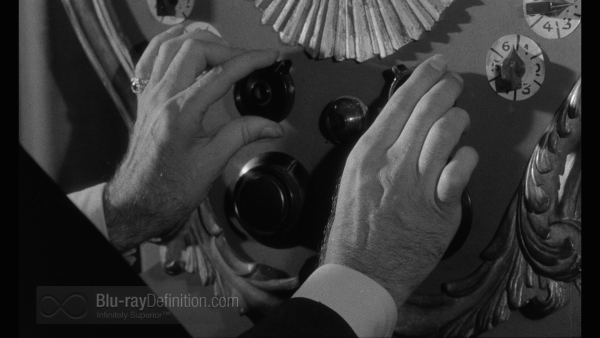 Favraux, having failed to escape, is imprisoned in a stonewalled cell and is being watched by Judex on an ancient "closed-circuit" camera. He receives a message that he will be imprisoned for life.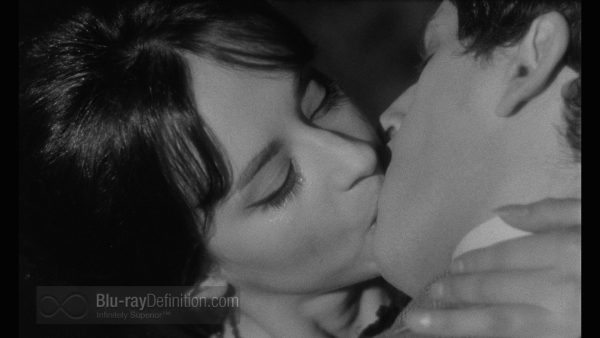 Marie and her accomplices discover Jacqueline, drug her and toss her in the river to drown. In the nick of time, two villagers in a fishing boat rescue her, unconscious but alive.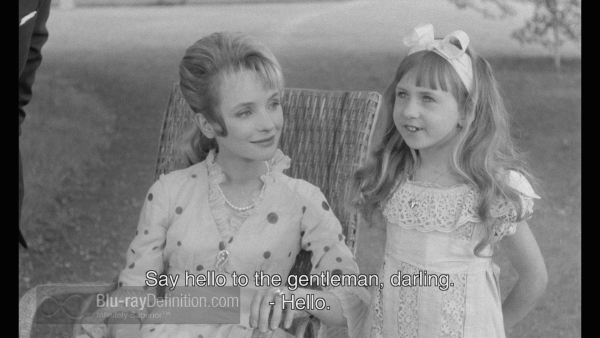 In the true film noir tradition, as Marie assumes more identities, further plot twists and turns ensue until we get a stunning conclusion that will shock and surprise much as did the original silent film for its audiences of nearly a century ago.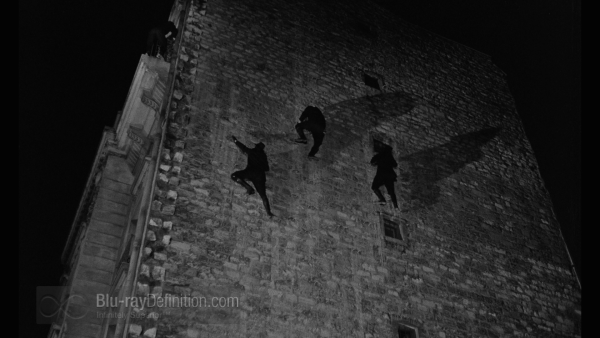 Director Georges Franju (Eyes Without a Face) pays homage to the style of the original Judex with silent film chapter frames, and vintage automobiles. Maurice Jarre's retro (think early 20th century) score provides a nice foil to the drama while cinematographer Marcel Fradetal uses a lot of visual devices that would have been perfect in the silent era.
Video Quality
[Rating:3.5/5]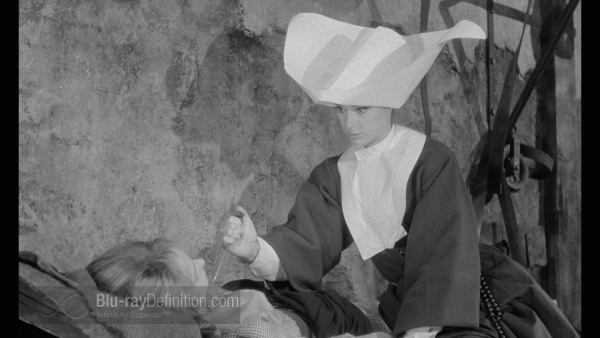 The Criterion Collection restoration crew does a simply marvelous job on this 2K digital restoration. Despite its half-century age, most scenes are crisp with superb contrasts and nice blacks. There is surprisingly little grain or streakiness.
Audio Quality
[Rating:3/5]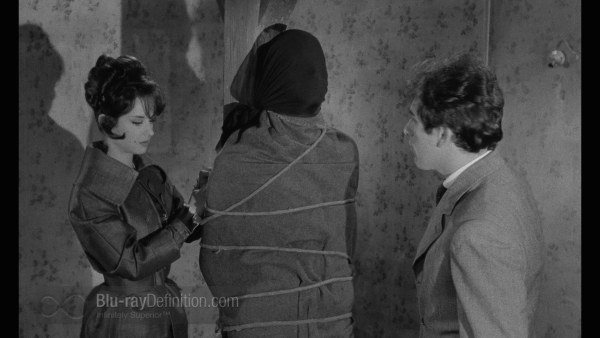 The only soundtrack version, French LPCM 1.0 (48kHz/24-bit) has been uncompressed as much as possible. Dialogue will be very clear to French speakers (like myself) and Jarre's score is presented with a minimal amount of distortion. There is still a vestige of boxiness but much less than most films of this vintage.
Supplemental Materials
[Rating:3.5/5]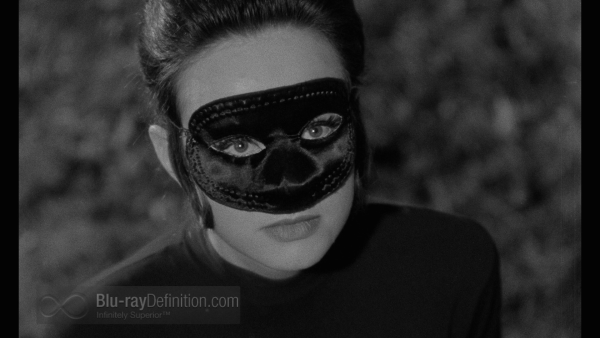 The extras:
Interview with Francine Bergé (10:57) (French Dolby Digital Mono 48kHz/16-bit): a 2012 interview with the then 74-year old actor who recalls her road to the role of Marie.
Interview with Jacques Champreux (11:57) (French Dolby Digital Mono 48kHz/16-bit): the grandson of Louis Feuillade, the co-creator of the original Judex, recalls how he got involved in the film's remake.
Franju Le Visionnaire  (51:32) (French Dolby Digital Mono 48kHz/16-bit): A 1998 documentary directed by Andre S. Labathe for French television, it includes interviews with Franju and clips from several of his films.
Le Grand Melies (31:22) (French Dolby Digital Mono 48kHz/16-bit):   This 1952 short film presents the biography of cinematic illusionist Georges Melies, starring his real-life wife and grandson.
Hotel Des Invalides (22:25) (French Dolby Digital Mono 48kHz/16-bit): A 1951 antiwar documentary looks at the famous Parisian military complex turned into a museum and burial site with narration by actor Michel Simon and a museum tour guide, music by Maurice Jarre, and cinematography by Marcel Fradetal.
Program booklet with a a critical essay by film scholar Geoffrey O'Brien, reprinted writings by and interview excerpts with Franju, cast and production credits, and restoration details.
The Definitive Word
Overall:
[Rating:4/5]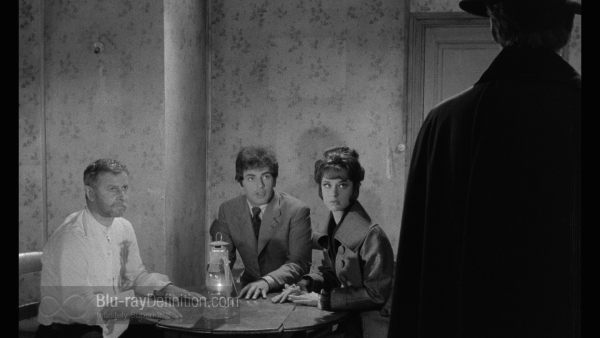 Judex is a very well crafted thriller with the fits and starts that we expect from this cinematic genre. Director Franju put together an excellent ensemble of actors (some had previously worked with him) and gives us a great watch that receives an equally great makeover.
 Additional Screen Captures
[amazon-product]B00J2PQYY0[/amazon-product]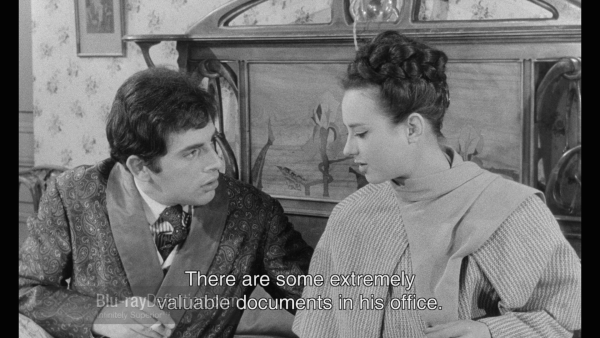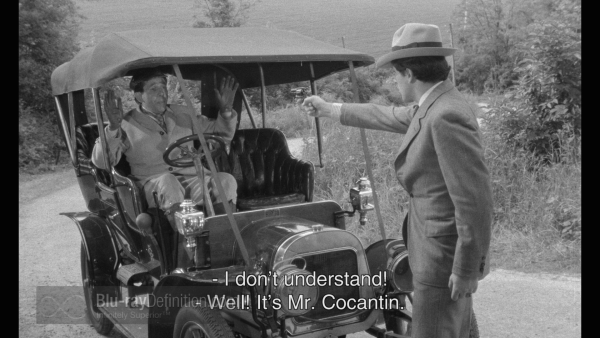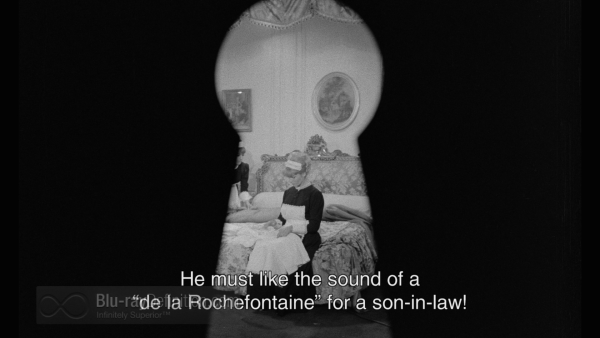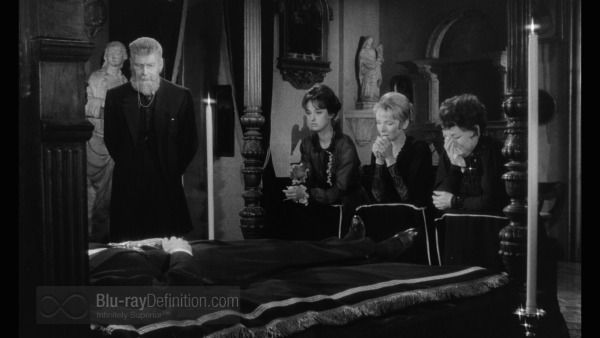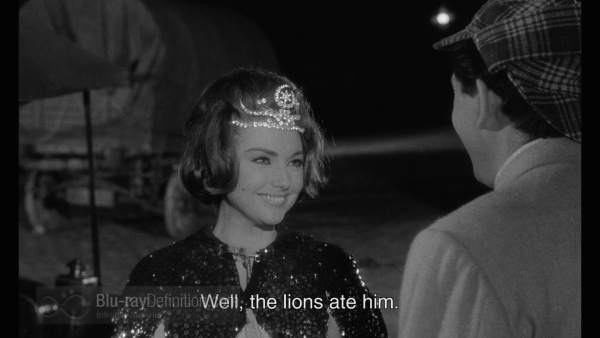 [amazon-product]B00J2PQYY0[/amazon-product]