– –
The Series
[Rating:4.5/5]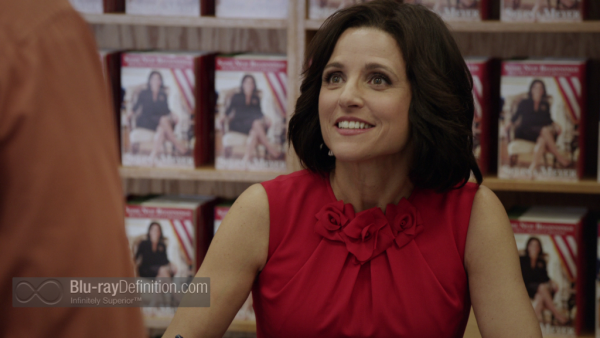 HBO's half-hour political comedy, Veep, stars Julia Louis-Dreyfus as Selina Meyer, former Senator now Vice President of the United States after a failed presidential bid of her own. Her character, an obvious amalgamation of certain prominent and, some might say, often laugh-worthy female politicos such as Sarah Palin and Michelle Bachmann, is portrayed as simultaneously clueless and bumbling, but also politically duplicitous and self-centered (in one of the first season's episodes she's almost gleeful when she learns the "POTUS" may have had a heart attack and she will have to take over). Surrounded by her staffers of equally morally suspect and most of the time overwhelmed Washington ladder climbers (cast members Anna Chlumsky (My Girl), and Tony Hale (Arrested Development) among them) she makes her way through the sticky world of D.C. politics from seemingly one guffaw to the next as she tries to push her main platforms, clean jobs and filibuster reform. The problem is, the President's agenda always gets in her way.
Season 3 finds Selina in full-on campaign mode after the revelation that ended season 2 that POTUS would not run for re-election. This of course leads to lots of comedic gold, especially when her political nemesis, Secretary of Defense, war veteran Danny Chung (Randall Park) resigns and begins his own campaign, setting up a primary showdown. It's Iowa glad-handing, butter sculptures, and numerous opportunities for the perennial screw up Selina to put her foot firmly in her mouth, especially after POTUS announces he is Pro-Life, in this zany and still funny third season of Veep from HBO.
Episodes:
Some New Beginnings
The Choice
Alicia
Clovis
Fishing
Detroit
Special Relationship
Debate
Crate
New Hampshire

Video Quality
[Rating:4.5/5]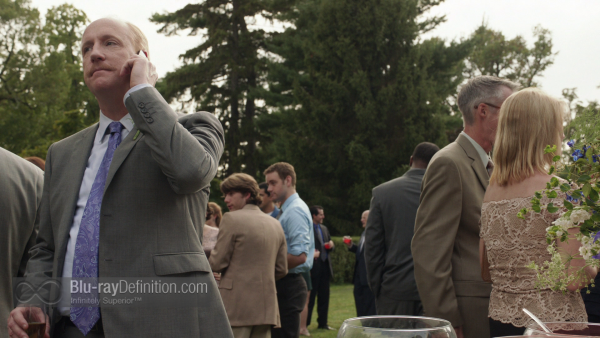 Veep is shot in high definition on the Arri Alexa Plus and comes to Blu-ray in an AVC 1080p encodement from HBO. The series looks generally good, with life-like colors and bright imagery. Typical for a half-hour comedy show, there isn't much in the image or coloration, like shadows or visual effects to really show off a display, it's straightforward, but still a solid looking image free from noise and compression artifacts.

Audio Quality
[Rating:3.5/5]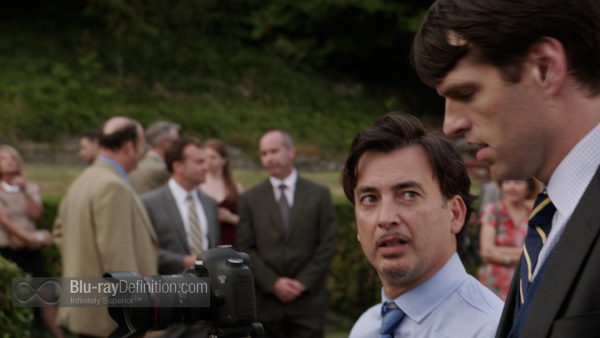 The English DTS-HD Master Audio 5.1 (48kHz/24-bit) soundtrack is good for what it is. The dialogue-driven series comes across clearly with just slight amounts of atmospherics in the surround channels and extremely subtle low end boost in the LFE.

Supplemental Materials
[Rating:3.5/5]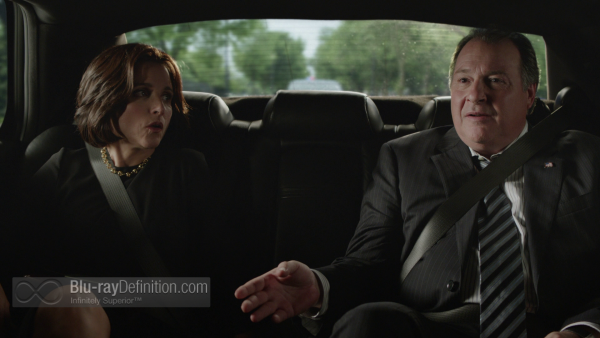 Several deleted scenes and a few commentaries make up the bulk of the extras in this set. There's also a brief featurette with the governor of Maryland visiting the Baltimore set where the series films.
iTunes Digital Copy & Digital HD UltraViolet
Disc 1:
Deleted Scenes (1.78:1; 1080i/60; 00:09:53):

Episode 1 Some New Beginnings
Episode 2 The Choice
Episode 3 Alicia
Episode 4 Clovis
Episode 5 Fishing
Disc 2:
Audio Commentaries:

Ep. 7: With executive producer Chris Godsick, producer/actress Julia Louis-Dreyfus, director Chris Addison, Anna Chlumsky, and Tony Hale
Ep. 8: With producer/actress Julia Louis-Dreyfus, Kevin Dunn, Gary Cole. And Matt Walsh
Ep. 9: With executive producer Frank Rich, producer actress Julia Louis-Dreyfuss, director Chris Addison, Tony hale and Matt Walsh
Ep. 10: With producer/actress Julia Louis-Dreyfuss, Reid Scott, Tim Simmons, Sufe Bradshaw, and Kevin Dunn

Deleted Scenes (1.78:1; 1080i/60; 00:08:24):

Episode 6 Detroit
Episode 7 Special Relationship
Episode 8 Debate
Episode 9 Crate

Governor's Visit (1.78:1; 1080i/60; 00:02:56)

The Definitive Word
Overall:
[Rating:4/5]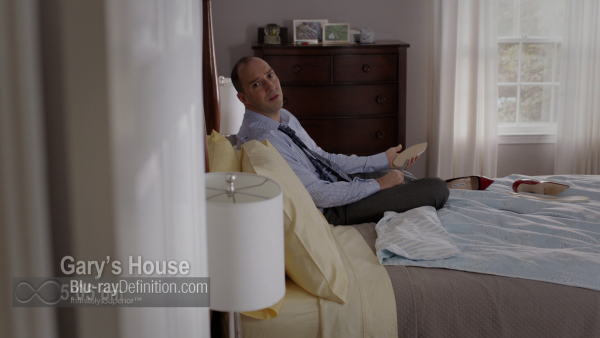 Producer and actor Julia Louis-Dreyfus continues to strike comedic gold with this half-hour political satire that makes a mockery of American government and politicians; perhaps too easy a target, but hilarious nevertheless. The fourth season of Veep premieres on HBO April 12 at 10:30 PM.
Additional Screen Captures
[amazon-product]B00L5QX00U[/amazon-product]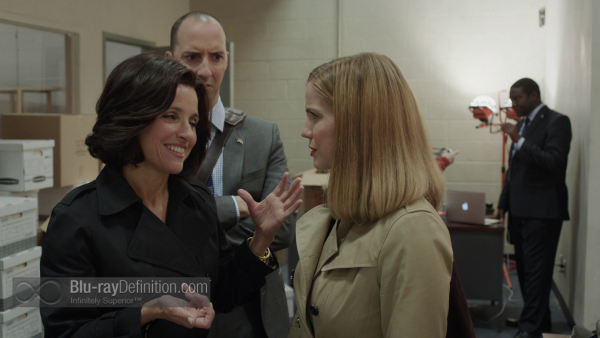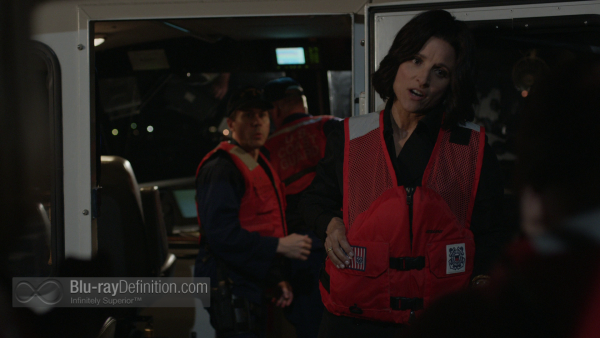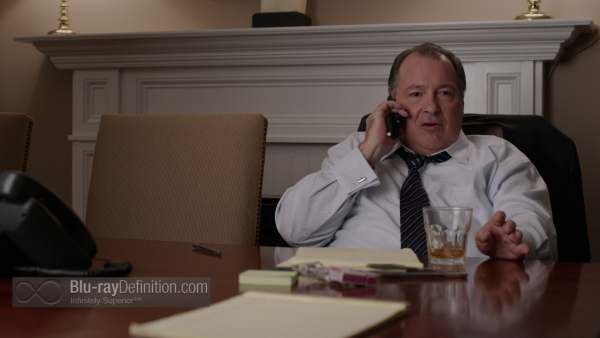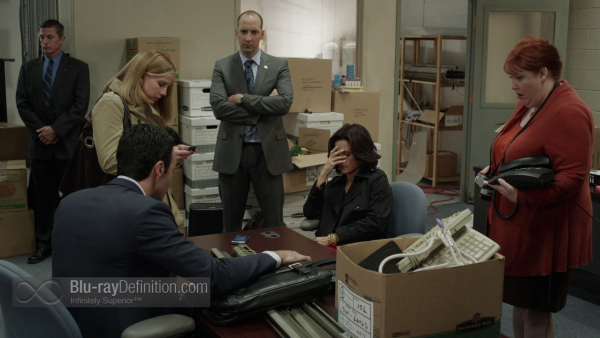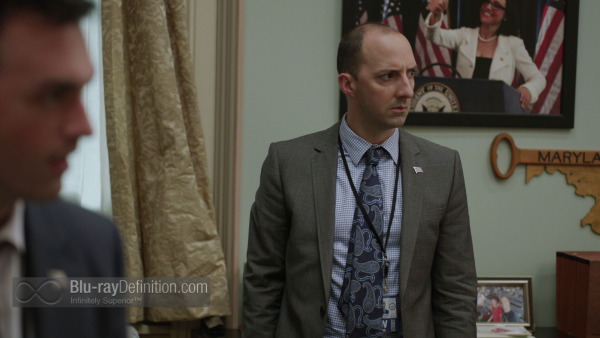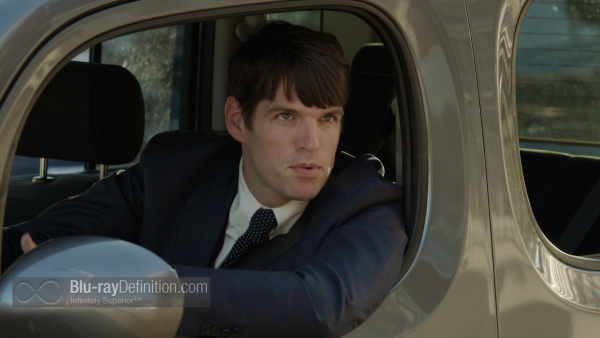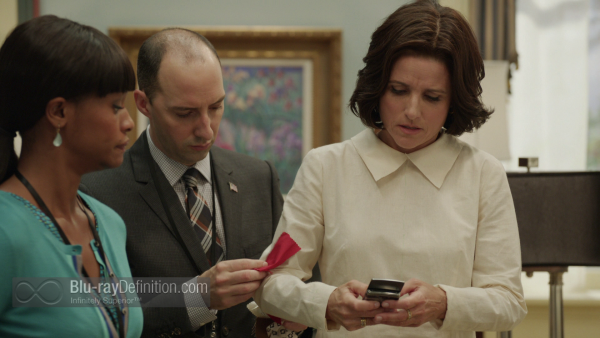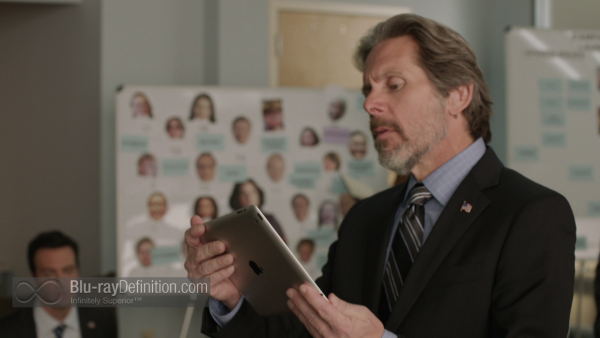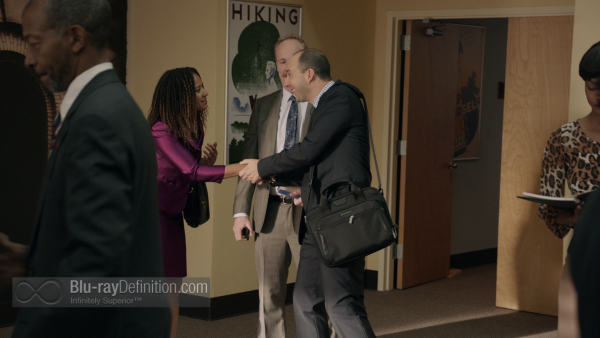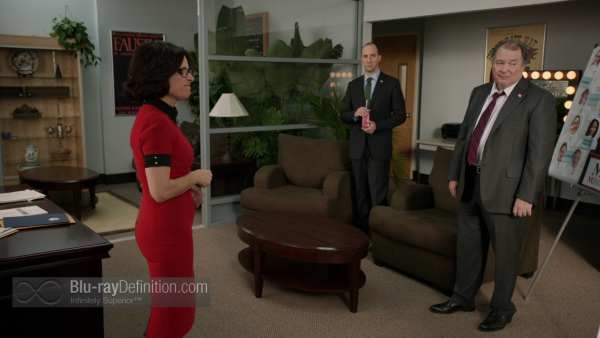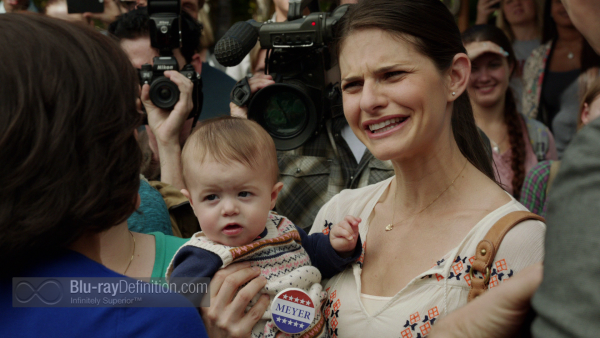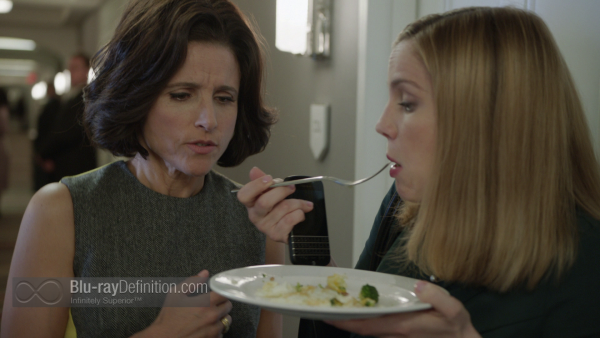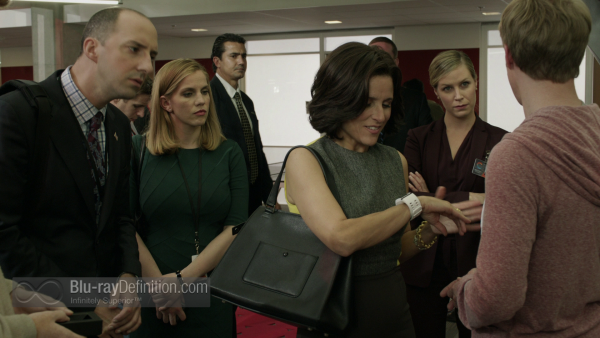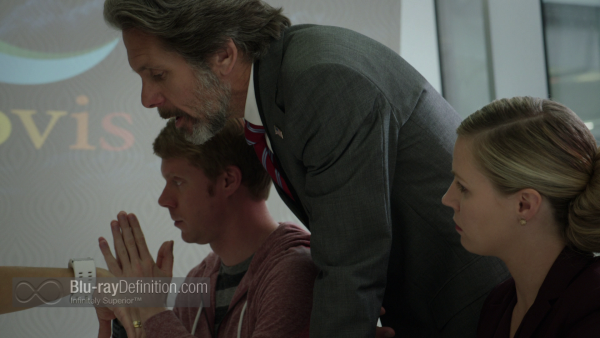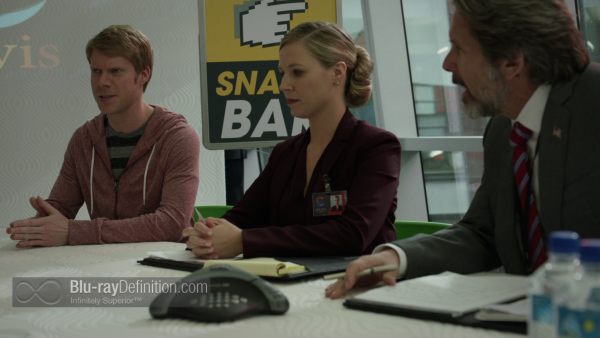 [amazon-product]B00L5QX00U[/amazon-product]