–
The Film 
[Rating:3/5]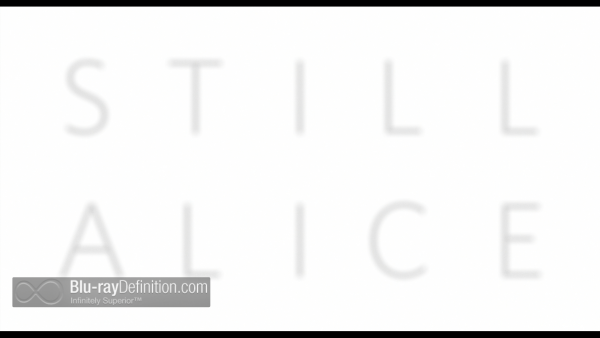 Still Alice stars Julianne Moore as a brilliant linguistics professor and lecturer. She's on top of her game at all times until she starts to forget words during several important meetings and lectures. What's to come is the devastating diagnosis of Early Onset Alzheimer's Disease. Alice is only 50, but the disease comes strong, fast, and will take no prisoners. Alice's plight does not go over too well with the family due to them not wanting to believe that someone as healthy and smart she is can be afflicted by such a tragic disease. Alice's husband, John (Alec Baldwin), stand by her side at all times except during spots where she may seem a bit too far gone and Kristen Stewart plays one of two daughters who has aspirations of her own and can't be bothered by her mother's illness.
I think I'm overselling the film in that last line but it's nowhere near that mean. I didn't really know too much about the film, in fact, I confused it with Cake that starred Jennifer Aniston until I was told that Julianne Moore won an Oscar for her performance. Hey, it's about time, but Moore is already a great actress who had been denied many, many times before and can't help to think the Academy just decided to say screw it and just gave her the award to placate. Who knows?
Now as far as the material goes, it's a bit manipulative and it almost won for the "manipulation of the year" award late in the third act until it hit the brakes on what was going on. I can't divulge due to it being a major spoiler, but my internal voice was shouting, "I cannot believe they are going with this cliché!" Yes, Still Alice is riddled with clichés, and I'd tear it apart if the cast and direction were not as strong as they were.
Personally, I don't know anyone that has had the disease, so please don't mistake my candor for being unsympathetic to the plight of Alice's character, but the film, in its worst parts, played like a bad Discovery/Lifetime Channel film. The choppy editing also bugged me in that I had a really hard time figuring out the passage of time, because one minute something would happen and then the next scene would reference the event that just happened and say that it was one month ago. I was like, what? There were just way too many of those moments that bothered me. I will say that the direction by the directing team of Richard Glatzer and Wash Westmoreland is tremendous and they do know how to frame a composition. I just wish that the film wasn't as preachy or manipulative as it came off, but I'm giving it the benefit of the doubt that all parties involved wanted to make a good film. I'm sort of mixed on the whole thing but a 3-star for the film itself is more than fair for Still Alice. I hope Julianne Moore wins more Oscars in the future, because she's above all this. I sort of think she was given the award because she cried a lot in the film, but I digress.

Video Quality
[Rating:3.5/5]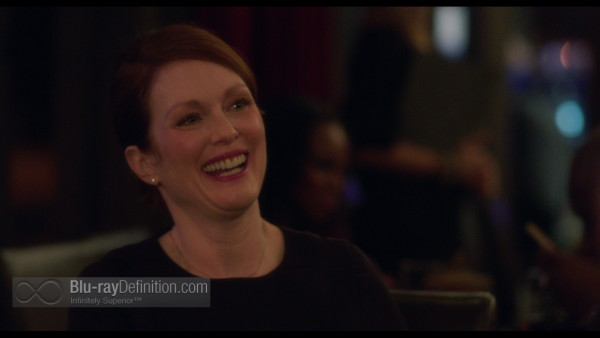 Still Alice is presented in 1.85:1 (1080p) but from the earliest scenes the softness levels are turned way up. I don't know if that was to give the film an overall hazy aesthetic but the transfer does not do it any favors. The many outdoor scenes in several cities and campuses are what really shine and the color palette is rich and vibrant. I really liked some of the compositions in some of the indoor restaurant/eatery shots. There's one scene set at a gastro pub that was beautifully designed that was just made for the Blu-ray format. I wish more scenes like that would be peppered throughout the film, though. It's not the worst Blu-ray in terms of video quality that I have seen but it certainly isn't the best but like I mentioned before it could have been due to artistic intent, which is why my rating is in a sort of middle ground.

Audio Quality
[Rating:3/5]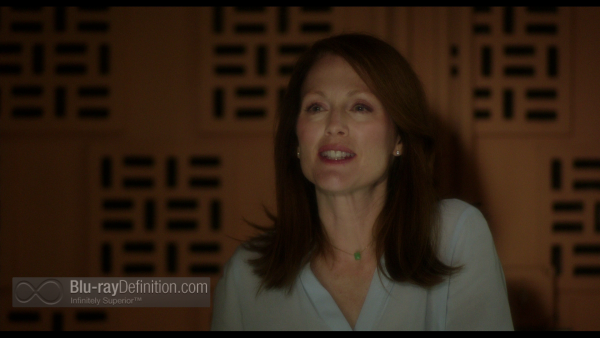 Still Alice is not a loud film. The lossless surround sound is more of overkill when it comes to this sort of material. The LFE channel is non-existent as are the surround channels. That's not the fault of the audio transfer but the film is mixed almost like a Woody Allen film — using only the front three channels. It does the job well and my grade is more than fair and accurate.

Supplemental Materials
[Rating:1.5/5]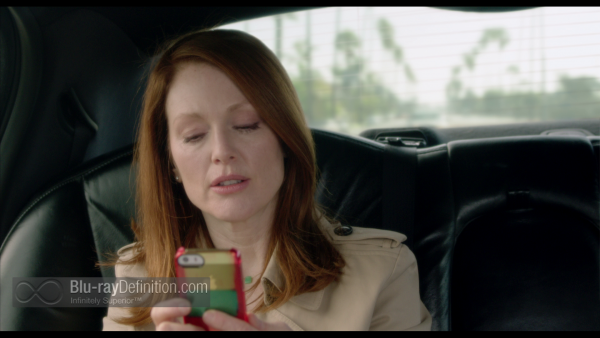 The special features are extremely light. We get some deleted scenes, a behind the music score featurette, a look at early onset Alzheimer's disease, and a director's/cast featurette. All of these features combined don't even add up to 20-minutes worth, which is a shame, because the more features included on this Blu-ray would have definitely bumped up the overall score.

Blu-ray Exclusives

3 Deleted Scenes

Directing Alice: Director's journey making the film
Interview with Composer Ilan Eshkeri

Special Feature

Finding Alice

: The cast, filmmakers and Alzheimer's experts discuss what went into creating an accurate depiction of Alice Howard's disease. 

The Definitive Word
Overall:
[Rating:2.5/5]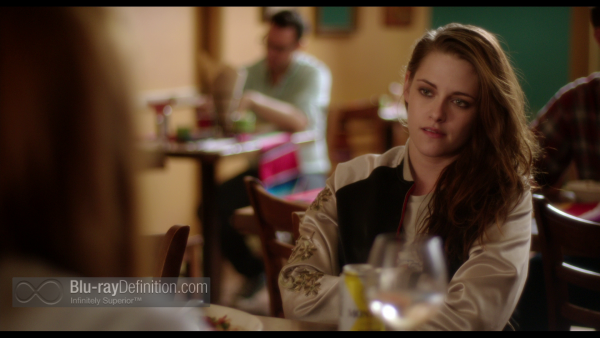 Still Alice is a quite average film propelled by strong performances all around. I didn't care for the way it was edited and it felt too long in some parts. The video and audio quality are rather average to slightly average and the supplemental materials are light. If you must see the film then a rental would be more than adequate.

Additional Screen Captures
[amazon-product]B00STSNA4I[/amazon-product]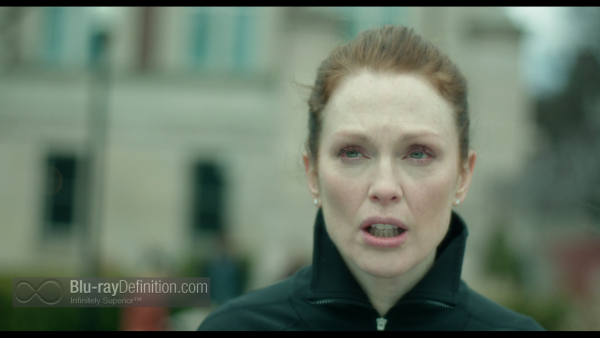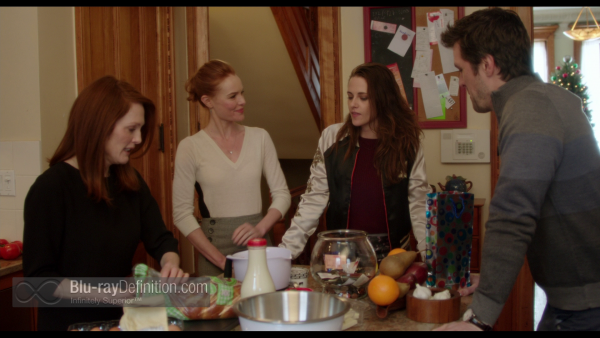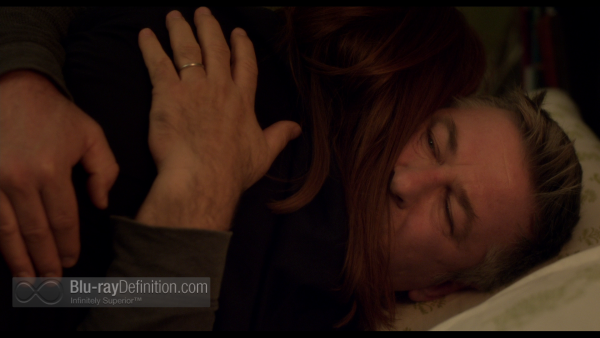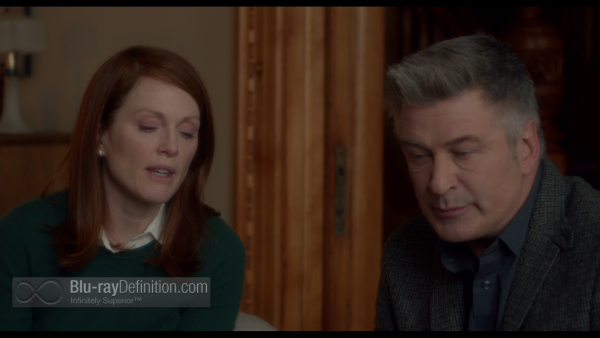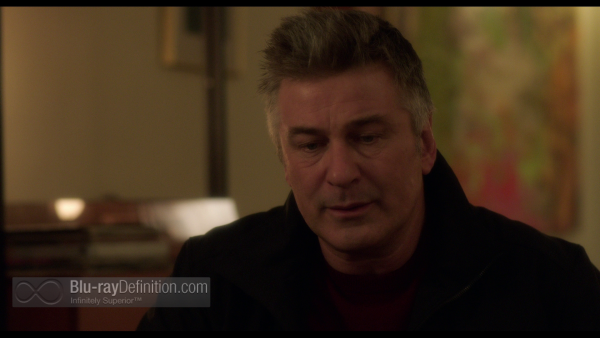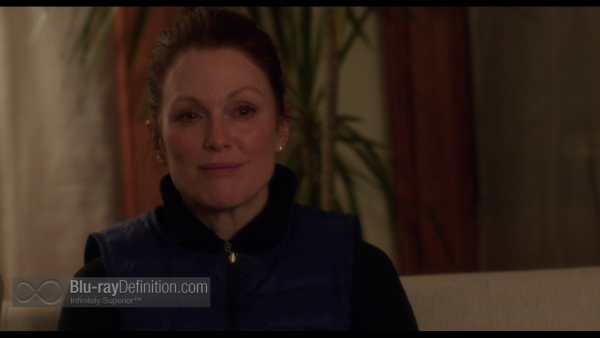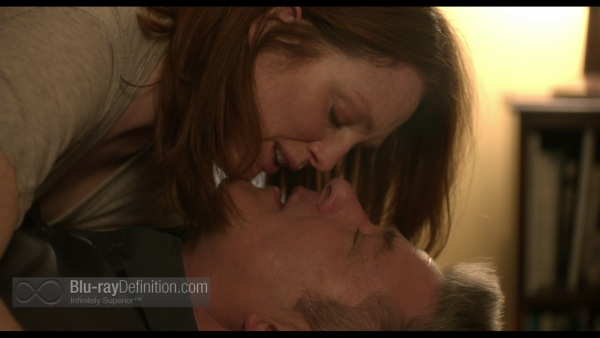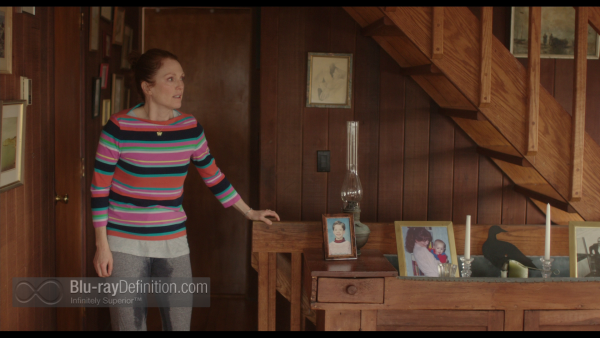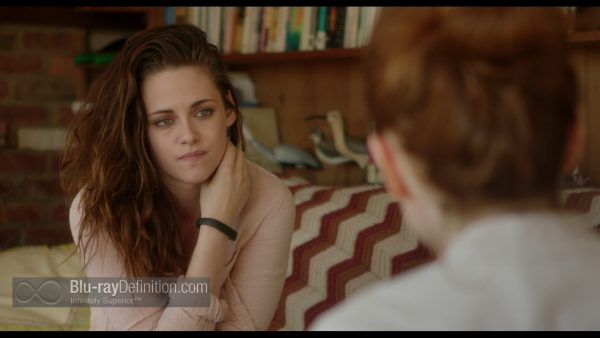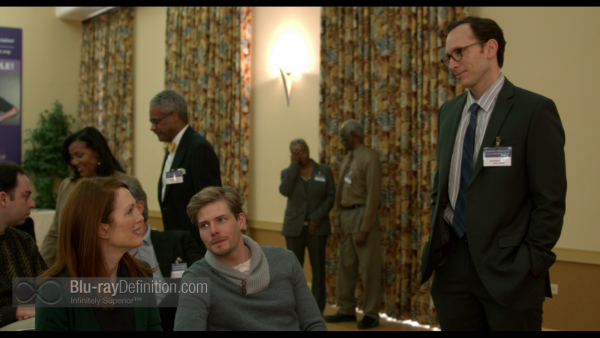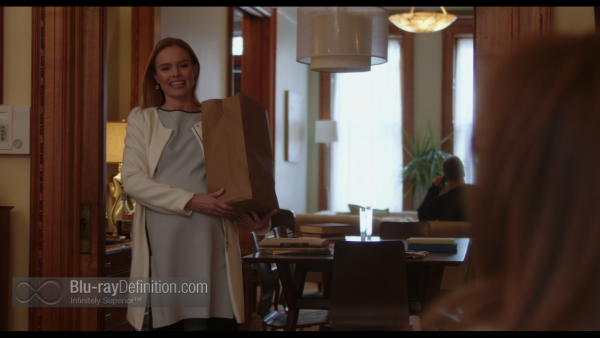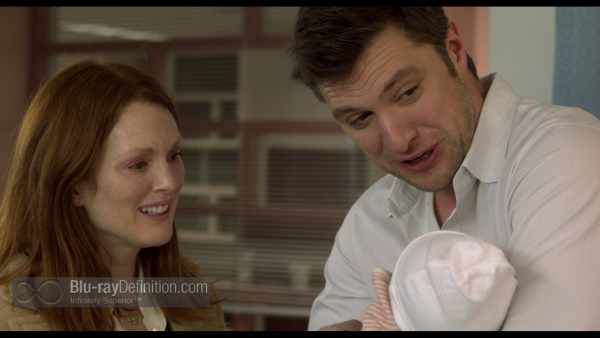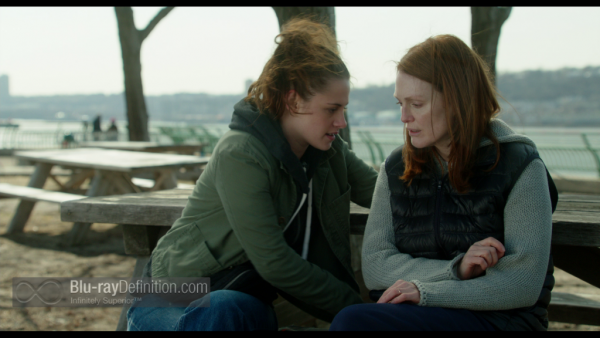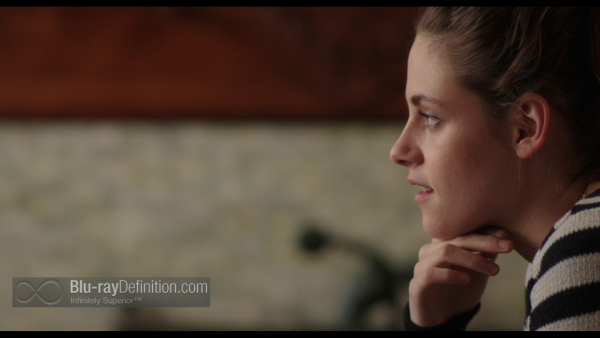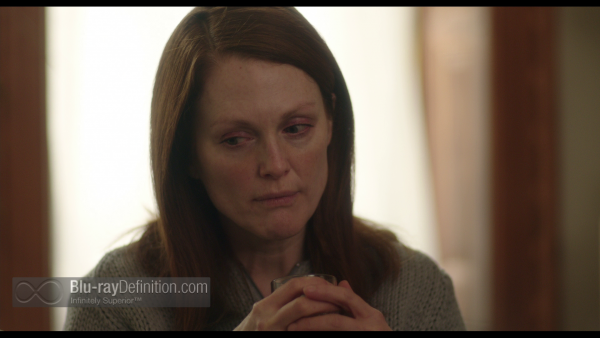 [amazon-product]B00STSNA4I[/amazon-product]