– –

The Series
[Rating:3.5/5]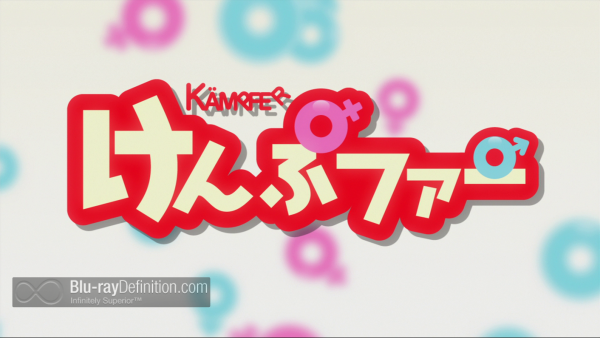 Kämpfer (けんぷファー ) is based on a Japanese light novel series written by Tsukiji Toshihiko and illustrated by Senmu. This 12-episode anime series with two additional OVAs, falls into several familiar genres and sub-genres: magical girl, harem, yuri, fantasy and comedy among them.
The story revolves around high school boy Senō Natsuru who wakes up one morning after a strange dream in which he dreamt he was a girl. When he comes to his senses, he realizes that an odd stuffed animal names Harakiri Tiger is in his room and is actually talking to him. A blue bracelet has been placed around his wrist and he has been chosen to be a Kämpfer or "fighter". He must do battle against other Kämpfer, those bearing red bracelets. The catch is, Kämpfer can only be girls, so whenever Natsuru's bracelet glows and he transforms into the fighter, he becomes a hot – girl! And for some reason, he always transforms wearing a girl's school uniform, just like the ones the girls from the girls' side of his school wear — how strange. He soon finds himself in battle with a strange girl who actually becomes his partner, the timid Mishima Akane, who turns into a foul-mouthed, gun-toting brute when she transforms. Natsuru also forms a truce with his school's red Kämpfer, Sangō Shizuku, President of the Student Council and one of the idols of the Seitetsu High School's boy's side. She is disinterested in fighting and more interested in finding out why they must fight, so she enlists Natsuru and Akane in her quest of discovery. She also coerces Natsuru into attending school as a girl, permanently, and he becomes one of the most popular girls there, with the entire female student body having a crush on him (or is that her?). Even the girl he has a crush on, Shizuku's childhood friend Sakura Kaede, has a crush on him, but only when he's a girl! Still, Natsuru does manage to find himself surrounded by an increasing amount of beautiful girls who all fall in love with him, whether he is in boy or girl form.
One might find all of this gender-switching, magic, and talking stuffed animal stuff quite original, if one hadn't just sit through Ranma ½ and Cardcaptor Sakura. While Kämpfer is enjoyable in its own right, it is more evidence that, for the most part with anime, much of it is just recycled plots slightly tweaked. Consider Kämpfer an update or merging of Ranma ½, Cardcaptor Sakura, Tenchi Muyo, and Sekirei with a slightly modern twist.
The series does look well enough, although it doesn't really break any new ground as far as character designs or backgrounds are concerned. The female characters are fairly attractive, the girl-type Senō and Shizuku are the standouts in particular. In fact, the most compelling character in the series seems to be Shizuku, with her icy cool, sensual, tsundere exterior and particularly devious way of asserting her will over others.
Video Quality
[Rating:4/5]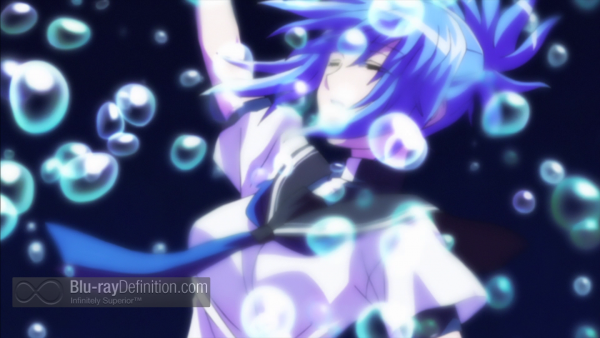 Kämpfer arrives with an AVC/MPEG-4 1080p encodement on Blu-ray and its digital animation is clean and relatively crisp with only the slightest hint of softness. The colors are beautifully saturated, with primaries, especially shades of blue, really standing out.
Audio Quality
[Rating:4/5]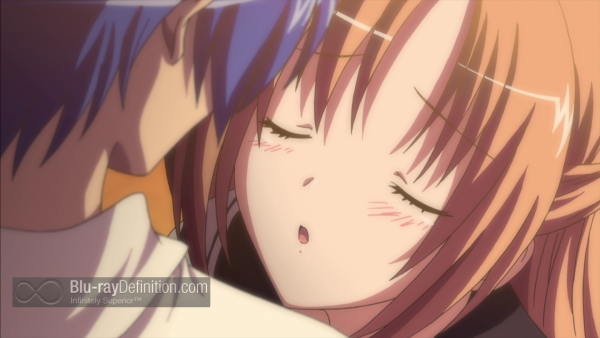 The sole audio track is the Japanese DTS-HD Master Audio 2.0 (48kHz/24-bit) stereo mix. A fine mix for a stereo program with an engaging voice cast, it serves the program material well even if one still wishes a program like this could be heard in 5.1 with the original Japanese cast.
Supplemental Materials
[Rating:3/5]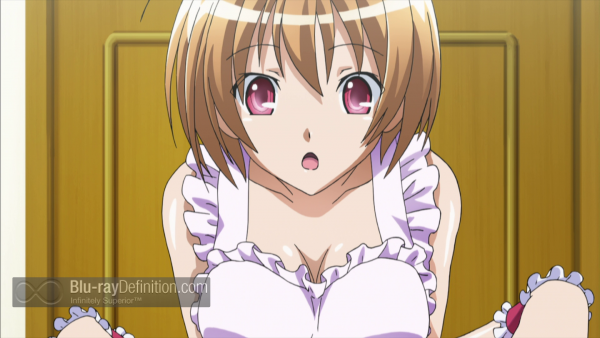 OVA 1: Versuchung – The End Run
OVA 2: – Jeden tag leben – I'd Like to See the Kämpfer's Good Points
Fantastic Bowels! (1.78:1; SD; 00:11:01)
Clean Opening Animation
Clean Closing Animation
Sentai Filmworks Trailers
Disc Credits
The Definitive Word
Overall:
[Rating:4/5]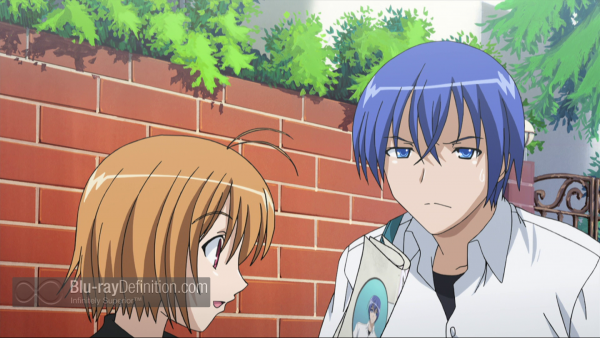 Kämpfer: Complete Collection is a solid series all around, even if it is recycling many well-worn themes from anime. With a colorful collection of likable characters and a straightforward story, this one makes for a quick and enjoyable watch.
Additional Screen Captures
[amazon-product]B00KH57UCO[/amazon-product]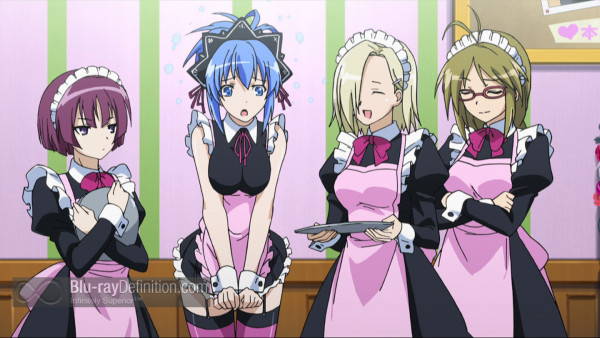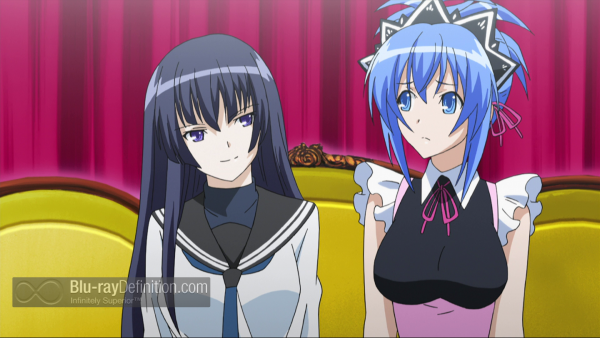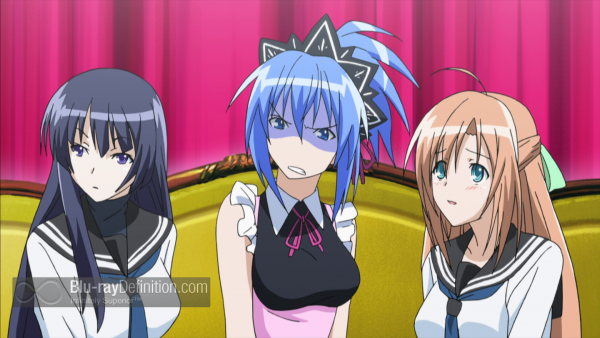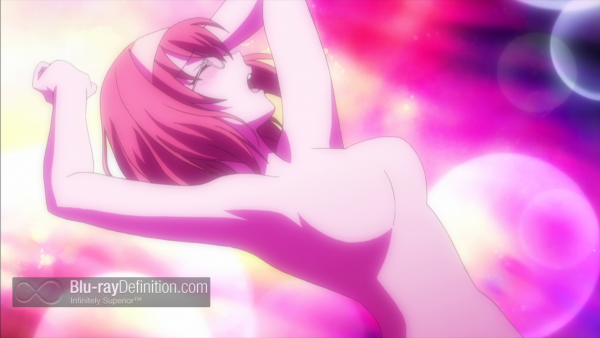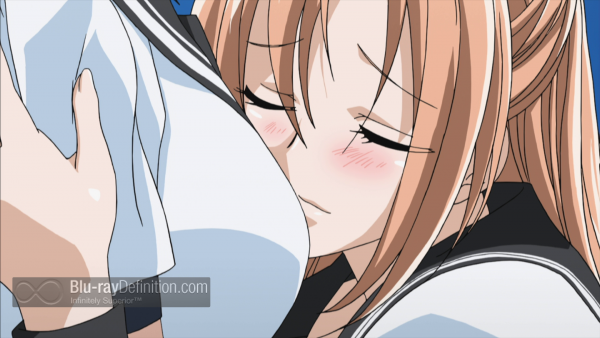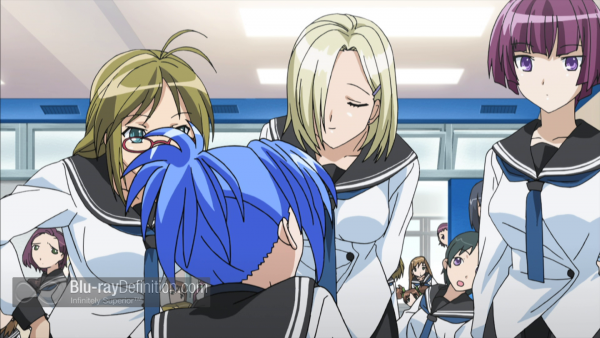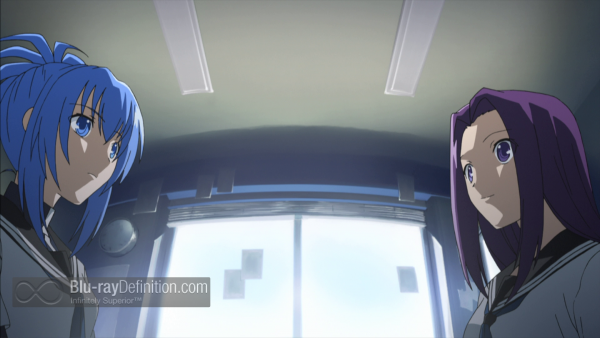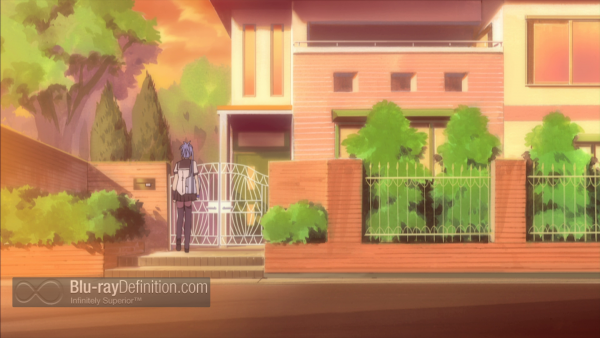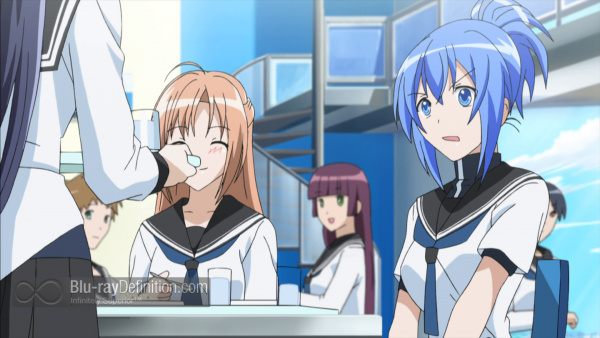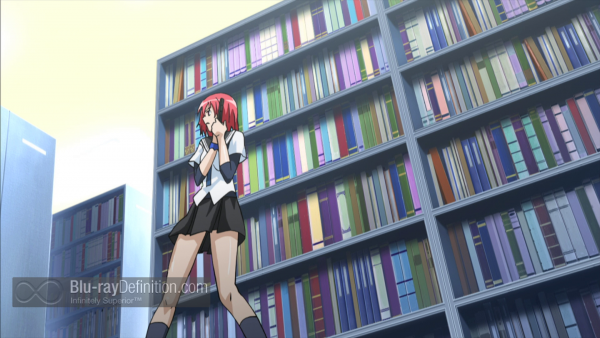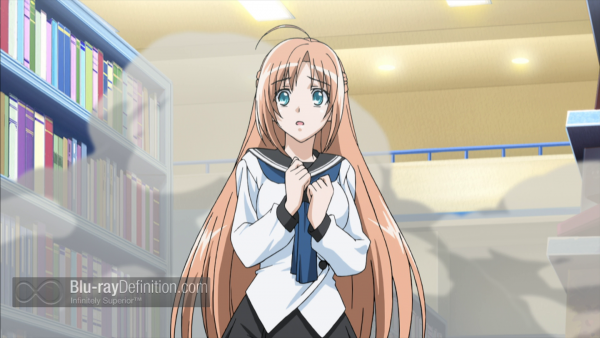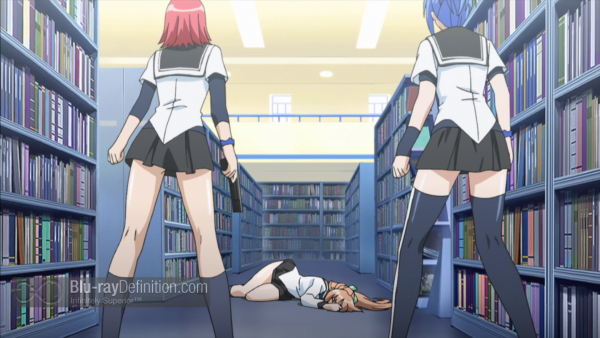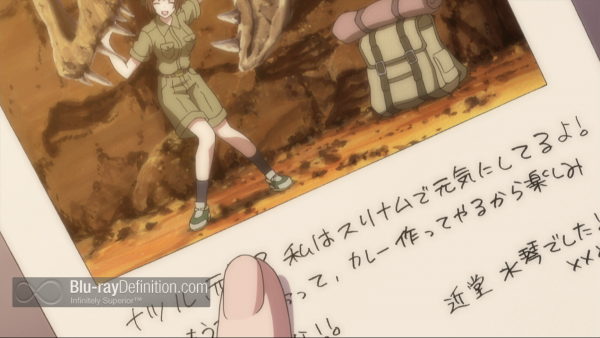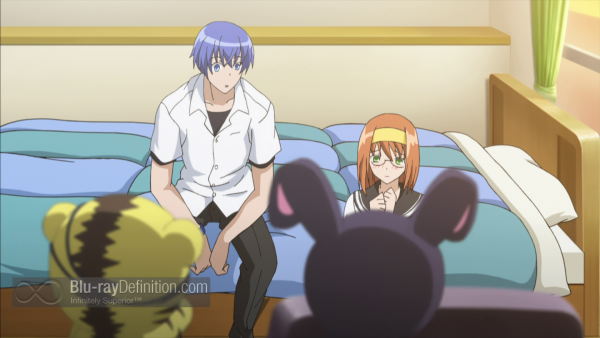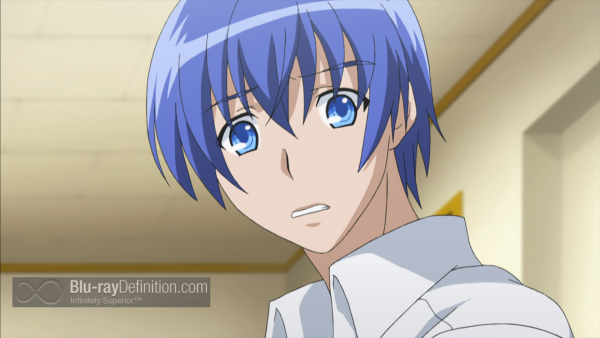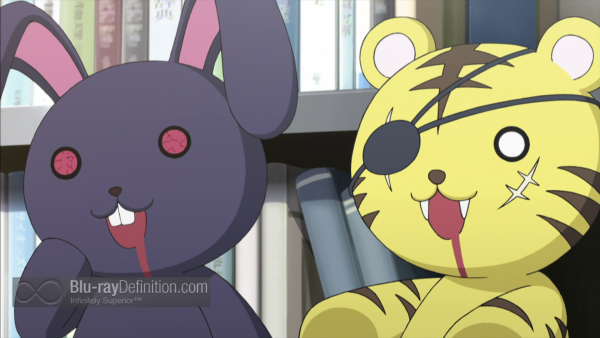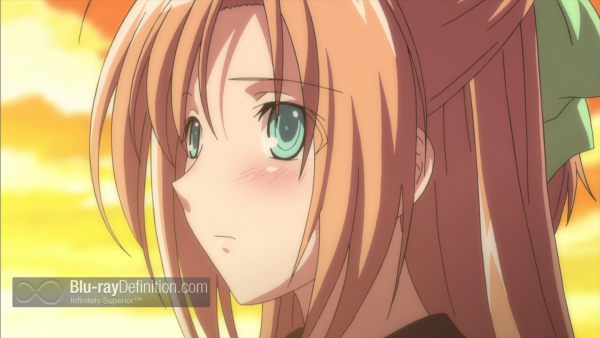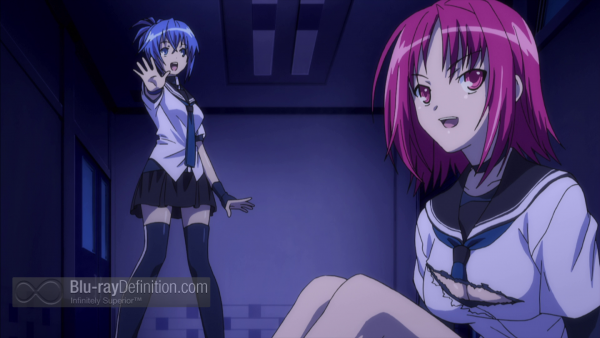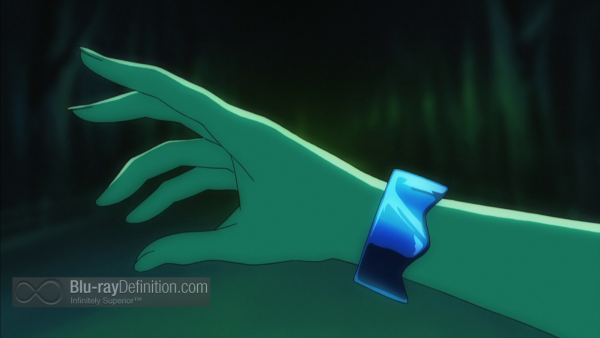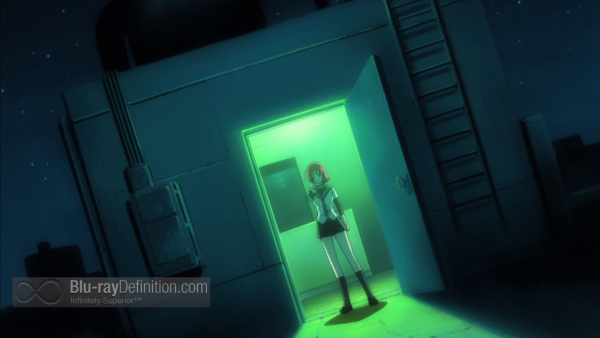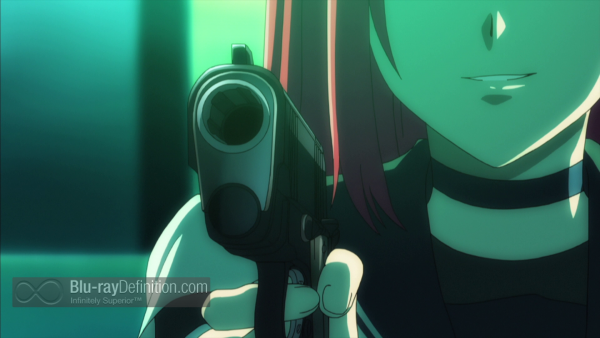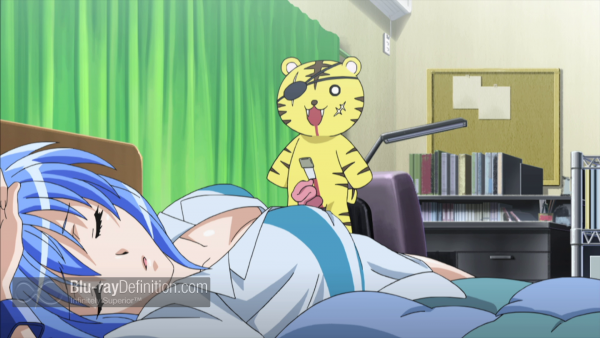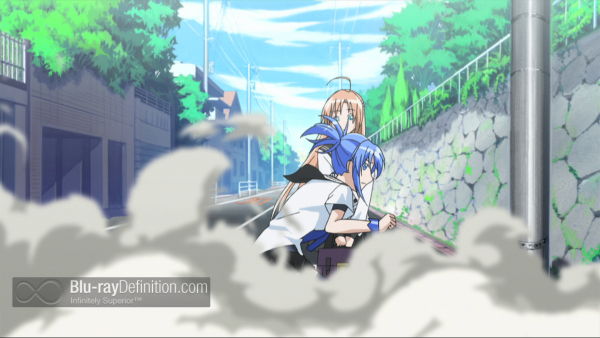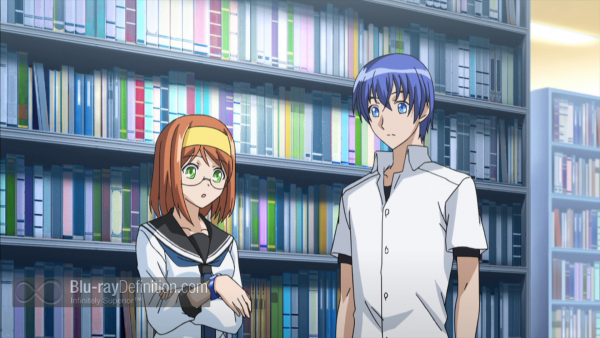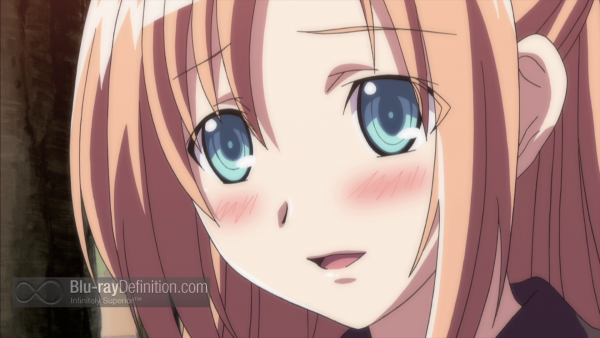 [amazon-product]B00KH57UCO[/amazon-product]