–
The Film
[Rating:5/5]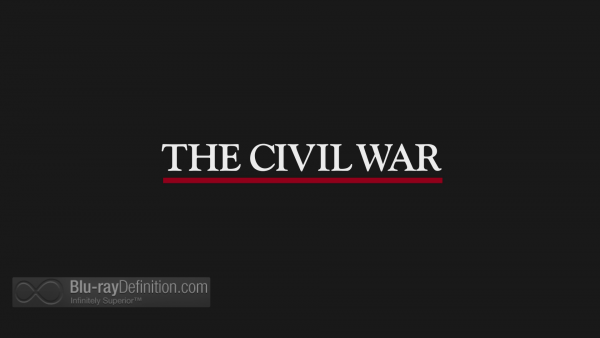 Ken Burns had already made a few documentary films before The Civil War, but nothing of the scope and magnitude of this project. All of his previous films, he is on record as saying, seemed to be leading him toward a film on the war between the states. He'd done a film about Huey Long, about the building of the Brooklyn Bridge, and what he found was that many of these stories some connection back to the American Civil War.

A sweeping nine-part documentary film that was years in the making, Ken Burns and his brother Ric went to the Library of Congress where they filmed thousands of photographs from the era at multiple angles in multiple passes, and shot on location at the places were key battles took place at the same times they happened; places like Antetum and Gettysburg. This attention to detail and minutia makes for one of the most informative, well rounded, and evocative documentaries on the Civil War ever created and it still stands as the gold standard to this day.
Numerous celebrities do voice overs of the historical figures of the day in their own words. Sam Waterston voices Abraham Lincoln, Morgan Freeman voices Frederick Douglass, Jason Robards is Ulysses S. Grant, and Julie Harris is Mary Chestnut. But, the real gem in this series are the interviews with Civil War expert Shelby Foote who, with his pleasant demeanor and bottomless well of information helps to really humanize the story of the Civil War.

Video Quality
[Rating:3/5]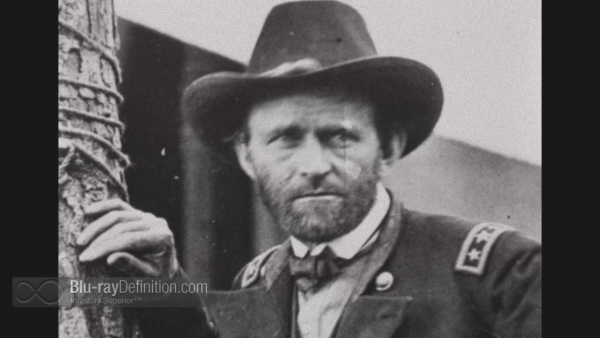 The Civil War was filmed on 16mm film stock and has been restored in 4K for this new 25th anniversary release on Blu-ray, where it appears in an AVC/MPEG-4 1080p encodement from PBS. The series has never looked cleaner, crisper, and more natural and detailed than it does here in this new restoration. There is a lot of grain, necessarily give the original format, but this is not obtrusive in anyway. There have been reports of the black levels being very washed out on this set, and while I can say that blacks aren't exactly inky here, on my equipment with my settings, I did not have major issues with the blacks looks extremely washed out. That said, I do have the blacks on my display set at "darker" and HDMI color space on my Oppo BDP-105D at YcbCr 4:4:4. Perhaps that made some difference in what I was seeing?

Audio Quality
[Rating:4/5]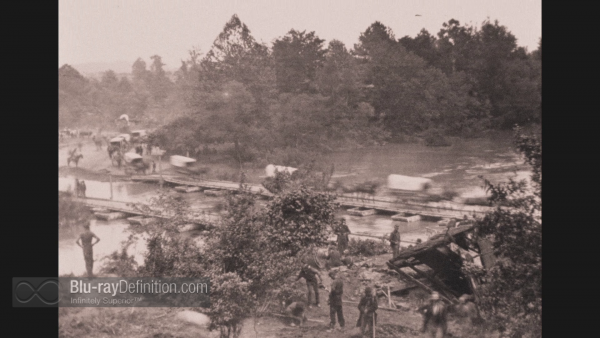 We get two lossless restorations of the audio track for The Civil War, a DTS-HD Master Audio 5.1 (48khz/16-bit) and DTS-HD Master Audio 2.0 (48kHz/16-bit) stereo. The 5.1 track fills out the soundfield nicely with a good bit of moderate atmospherics and a low end emphasis for the numerous sound effects. It also grants clean and clear dialogue for the narration in the center channel and interviews. The stereo track is good as well and the more authentic of the two, but obviously more limited in scope.

Supplemental Materials
[Rating:4.5/5]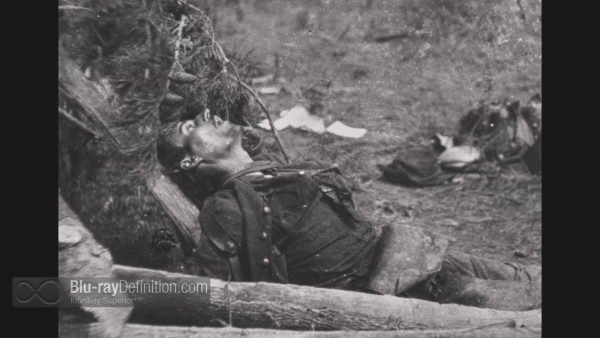 The extras on disc include the complete interviews with the wonderful Shelby Foote in high definition. This is hours of unedited footage with the Civil War expert and is a must-watch. Also included is a feature on the restoration of the documentary with Ken Burns and some older, ported over interviews in SD with Burns, and Jay Ungar and Molly Mason the duo who play the accompanying music for the series.
16-page collector's booklet with information on different battles, historical figures from the era, a letter from Ken Burns, and more.
Commentary by Ken Burns
Making The Civil War: 25 Years Later (1.78:1; 1080i/60; 00:28:20)
Restoring The Civil War (1.78:1; 1080p/24; 00:13:57)
Additional Interviews:

Complete Shelby Foote Interviews:

Part 1 (1.43:1; 1080p/24; 01:10:02)
Part 2 (1.43:1; 1080p/24; 01:49:29)
Part 3 (1.43:1; 1080p/24; 00:15:01)

Additional Interview – Shelby Foote (2002) (1.33:1; SD; 00:10:19)
Additional Interview — Jay Ungar & Molly Mason (2002) (1.33:1; SD: 00:09:48)
Remembering The Civil War – Interview with Ken Burns (2011) (1.33:1; SD; 00:14:36)
The Civil War in the Classroom (1.78:1; 1080p/24; 00:04:47)

The Definitive Word
Overall:
[Rating:4/5]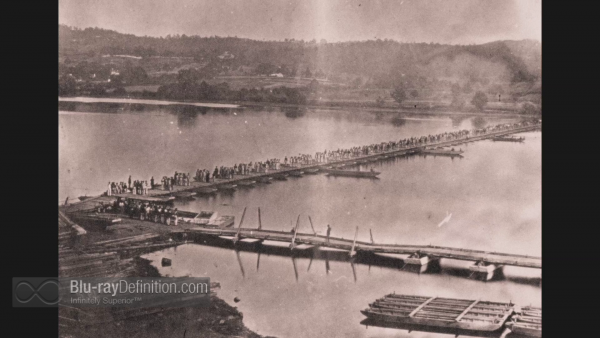 The classic 1990 documentary series from Ken Burns, The Civil War, that really put him on the map and defined his style of filmmaking while setting the standard for Civil War documentaries arrives in a fine 25th Anniversary set from PBS.

Additional Screen Captures