– –

The Film
[Rating:2.5/5]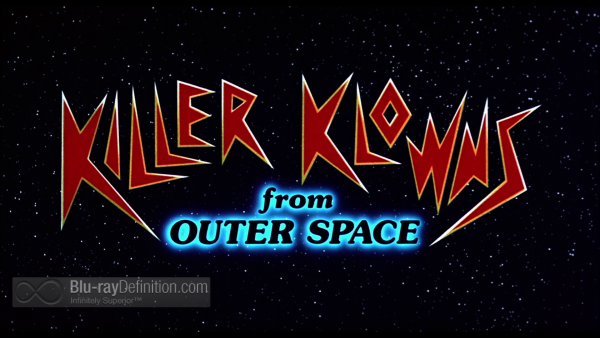 This 1988 comedy/horror cult classic from the Chiodo Brothers filmmaking team pretty much tells you everything you need to know about it in its title. Mike (Grant Cramer) and his girlfriend, Debbie (Suzanne Snyder), are making out at popular make-out spot Top of the World when they spot what they believe to be a meteorite fall to Earth. Their investigations lead them to a circus-like spaceship where they find bodies of their friends and neighbors cocooned in cotton candy and, you guessed it, killer clown aliens wielding popcorn shooting guns, among other things. This malevolent aliens begin causing havoc throughout the town with their circus-like bag of tricks while collecting bodies for storage in their spaceship. Meanwhile Mike and Debbie recruit Debbie's old boyfriend, newly minted cop Dave Hanson (John Allen Nelson) to help them, while the cynical and disliked Officer Mooney (John Vernon) stays back at the precinct as chaos ensues.
If the Chiodos get one thing right in Killer Klowns that is they never  try to take anything seriously in this over-the-top romp. From the hammy acting performances from all the leads to the carnival sideshow atmosphere that permeates the film, Killer Klowns revels in the absurdity that marks it from its title on down. Want an ice cream truck chasing a car full of killer clowns? You got it. A woman trapped inside a circus balloon? Check! How about a giant clown capturing a crowd full of elderly people with a giant dinosaur shadow puppet? That's there too. And that's the sort of silliness that keeps Killer Klowns as entertaining and outrageous as its name implies. However, if you are so inclined to find clowns somewhat creepy to begin with, then these giant, toothy creatures will only reinforce that subconscious fear even more.
Video Quality
[Rating:3/5]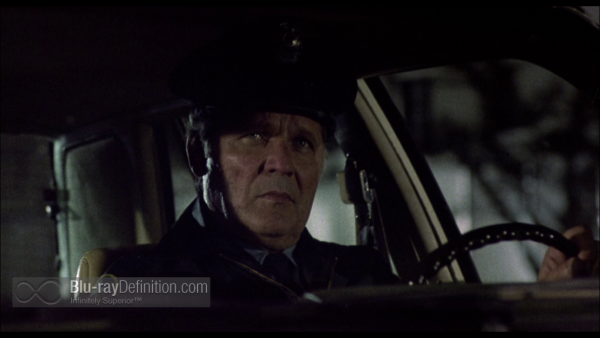 Arrow provides a 1080p AVC encodement on Blu-ray of Killer Klowns from Outer Space transferred from original film elements by MGM. It's clear from very early on that MGM hasn't undertaken a major restoration on this film given the softness and apparent scratches and specks of dirt and dust that show up throughout, but given the genre and nature of the film, it looks better than expected. The colors, a major part of the film's circus atmosphere, look nicely saturated.
Audio Quality
[Rating:3.5/5]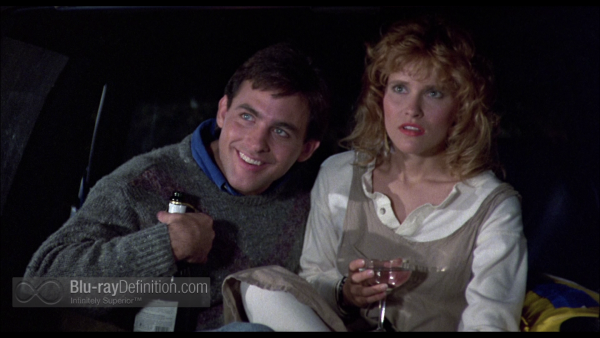 A stereo soundtrack in LPCM 2.0 (48kHz/24-bit) is provided. While the high end sounds just a little edgy, mostly due to the production of the '80s musical soundtrack, it does have very wide stereo imaging and sometimes off-putting, agressive panning of sound effects. That said, it works, and has clear and clean dialogue free from clipping.
Supplemental Materials
[Rating:4.5/5]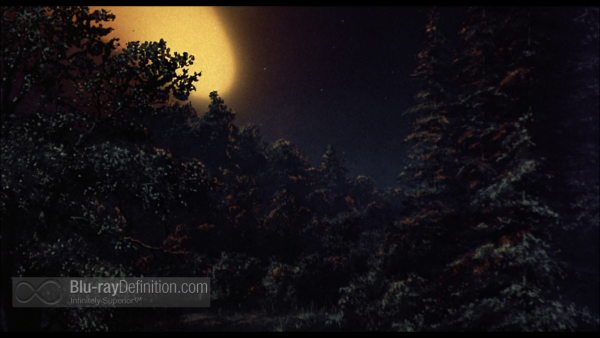 Audio commentary with the Chiodo brothers
Featurettes:

The Making of Killer Klowns (1.33:1; SD; 00:21:40) – This MGM-made loo at the film's production features behind the scenes footage and a 2001 interview with the Chiodo Bros.
Visual Effects with Gene Warren Jr. (1.33:1; SD; 00:14:52) – This MGM-produced featurette focuses on the contributions of visual effects supervisor Gene Warren Jr.
Kreating Klowns (1.33:1; SD; 00:12:50) – An MGM-produced interview with Charles Chiodo and creature fabricator Dwight Roberts, who discusses the logistics of bringing the film's various creations to life.
Bringing Life to These Things (1.78:1; 1080i/50; 00:07:39) – In this newly-created featurette from Frenetic Arts, Stephen Chiodo takes us on a tour of Chido Bros. Studios which includes a look at the original Klown heads
Chiodo Brothers' Earliest Films (1.33:1; SD; 00:07:10) – The Chiodo Bros. Look back at their early productions in this MGM-produced featurette.

Cast and Crew Interviews:

Tales of Tobacco (1.78:1; 1080p/24; 00:18:01) – A brand new interview with star Grant Cramer, who recalls how he came to be cast in the role of Mike Tobacco. This interview was filmed by Red Shirt Pictures on July 18th in Los Angeles, California.
Debbie's Big Night (1.78:1; 1080p/24; 00:10:39) – A brand new interview with star Suzanne Snyder, who looks back fondly on the production experience. This interview was filmed by Red Shirt Pictures on July 18th in San Francisco, California.
Komposing Klowns (1.33:1; SD; 00:13:15) – An MGM-produced interview with composer John Massari, who discusses his work in the score for Killer Klowns.

Deleted Scenes (1.33:1; SD):

Bad Experience
Bad Experience with Commentary
Tight Rope
Tight Rope with Commentary

Killer Bloopers (1.33:1; SD; 00:02:49)
Klown Auditions (1.33:1; SD; 00:03:56)
Storyboard Gallery (1080p/24)
Image Gallery (1080p/24)
Original Theatrical Trailer (1.78:1; SD; 00:01:53)
Reversible sleeve featuring original and newly commissioned artwork by GodmachineCollector's booklet featuring new writing on the film by Starburst critic Joel Harley, illustrated with original archive stills and posters.
The Definitive Word
Overall:
[Rating:3/5]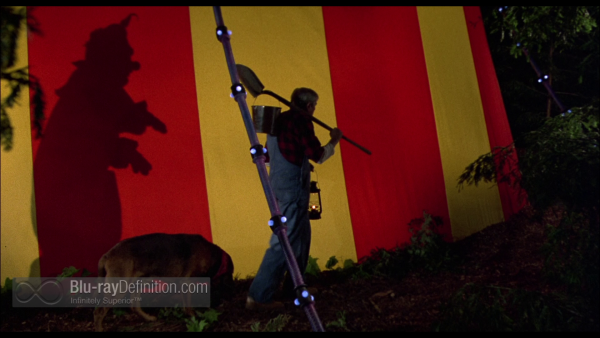 A wacky horror film with an unforgettable name that has become a cult classic, Killer Klowns from Outer Space is probably more popular for said title than it is for actual substance. It isn't a particularly scary or gory horror film and its comedy is more slapstick in the manner of circus clowns that might make preteens laugh than anything else. Still, the Chiodo Bros. Film does have a certain strange charm to it that genre fans might like.
Additional Screen Captures
[amazon-product region="uk" tracking_id="bluraydefinit-21″]B00KHRI2VK[/amazon-product]
[amazon-product region="uk" tracking_id="bluraydefinit-21″]B00KHRI2F6[/amazon-product]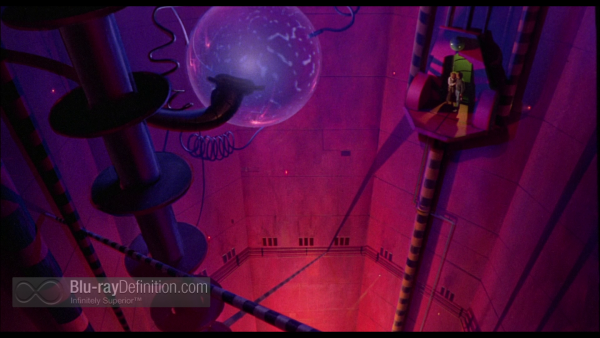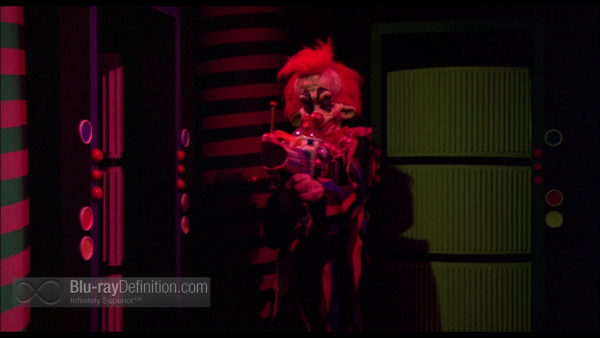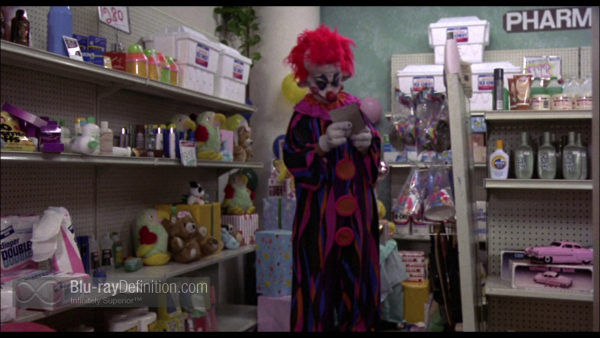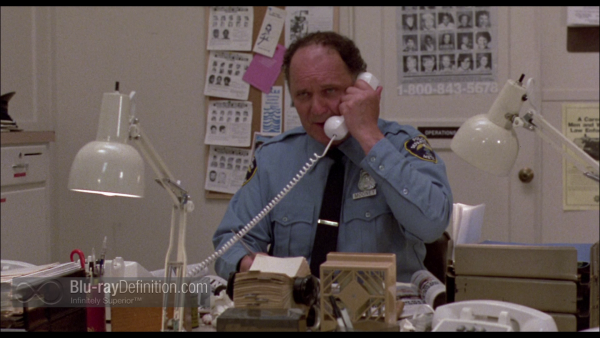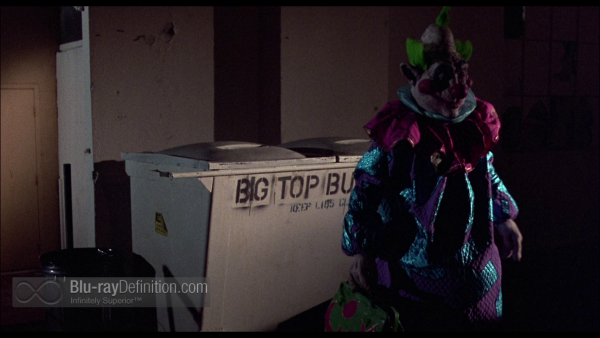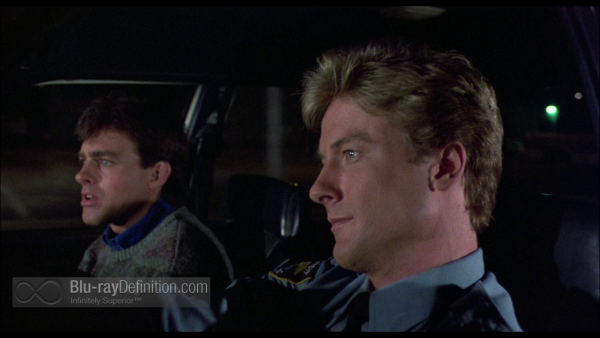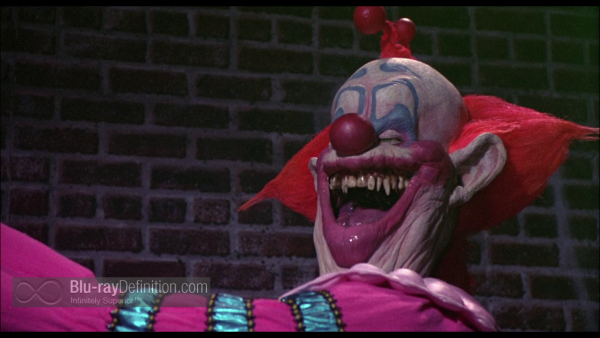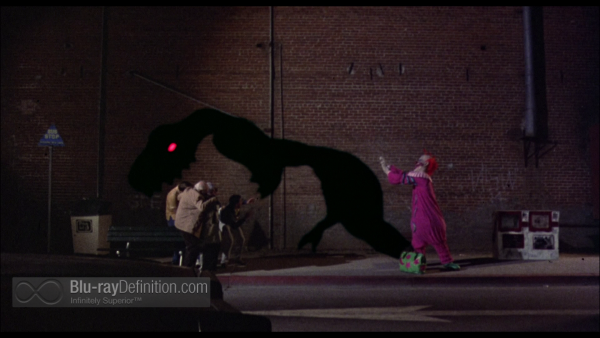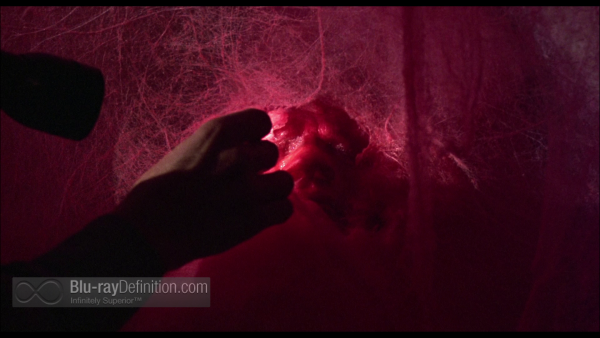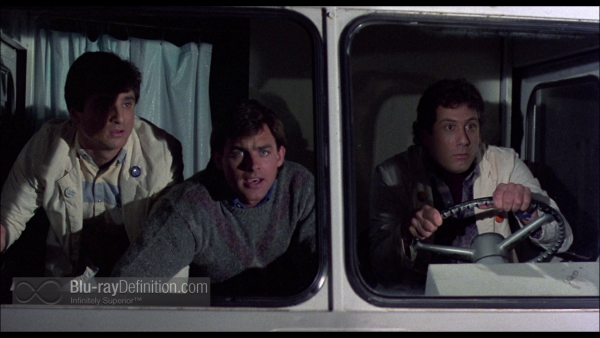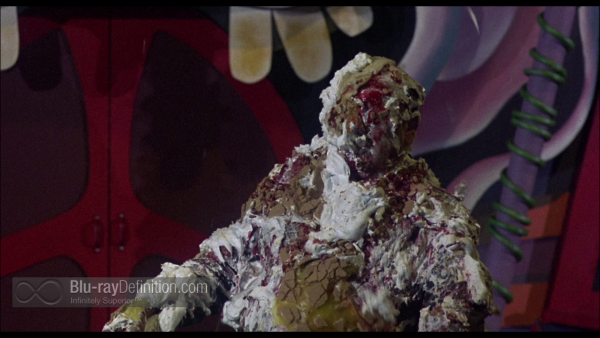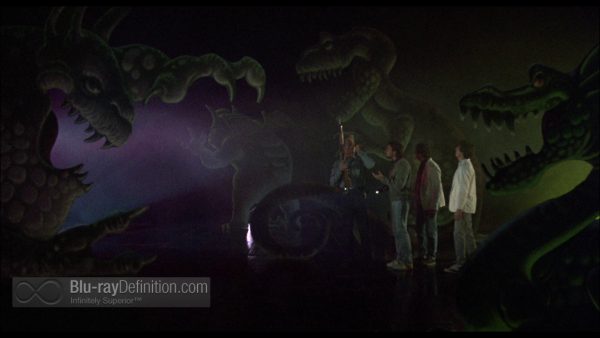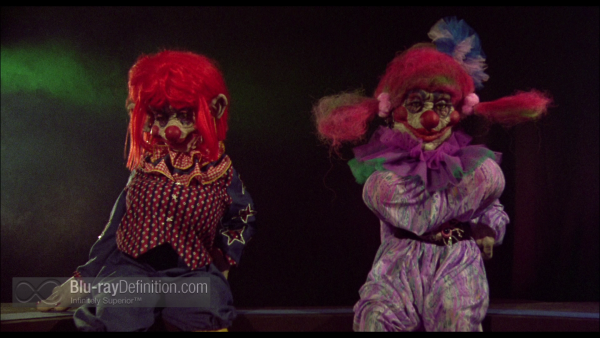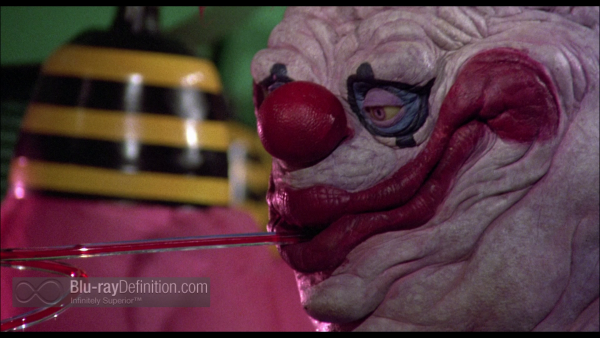 [amazon-product region="uk" tracking_id="bluraydefinit-21″]B00KHRI2VK[/amazon-product]
[amazon-product region="uk" tracking_id="bluraydefinit-21″]B00KHRI2F6[/amazon-product]