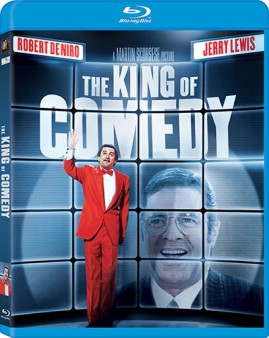 – –
The Film
[Rating:3.5/5]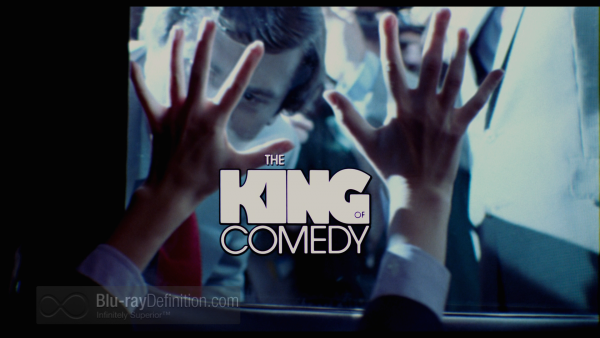 Jerry Langford (Jerry Lewis) is a successful comedian who hosts a late night talk show similar to that of Johnny Carson. Moments after exiting the stage door, Langford gets assaulted in his limo  by a crazed fan Masha (Sandra Bernhard) and then "rescued" by Rupert Pupkin (Robert De Niro), a Langford-devotee. The King of Comedy follows Rupert's efforts to become a successful comic but, this being a "dark" comedy, there are numerous unexpected plot twists.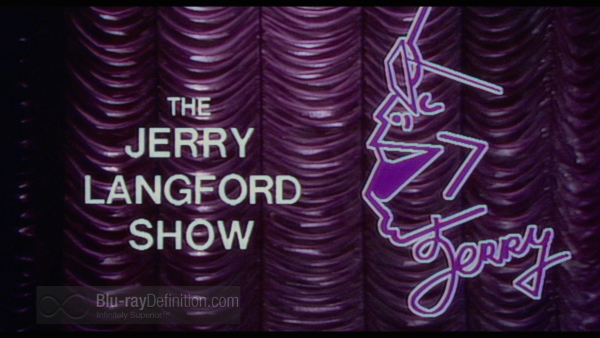 Rupert inhabits an imaginary world, often retreating to  his simulated studio in his mother's basement while his "monologs," are frequently interrupted by the loud voice of his mother (played by Catherine Scorsese, the director's real-life mother). He also pursues lovely Rita Keane (Diahnne Abbott), a bartender with whom he shares his treasured autograph book. Rupert promises Rita that he will become the "new king of comedy."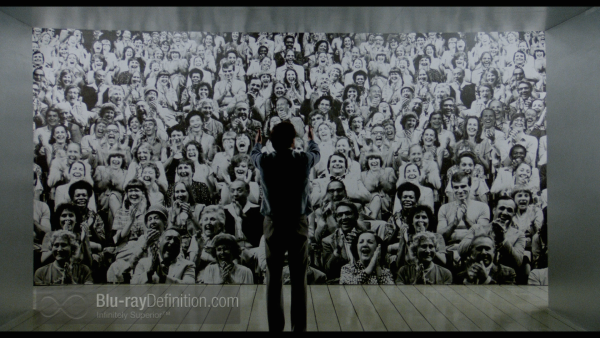 Rupert fails to get an appointment with Jerry and gets brushed off by Langford's secretary Cathy Long (Shelly Hack). Pupkin and Rita later crash Langford's home only to be unceremoniously kicked out. Langford gets kidnapped by Rupert and Masha in order to force him to put Rupert on the show. During the hostage sequence, Jerry attempts to win over his kidnappers but ends up in the now famous taped-to-the-chair scene with Masha doing her ultra vamp number by candlelight. Everything builds to Rupert's appearance on the Langford show and…just see it for yourself.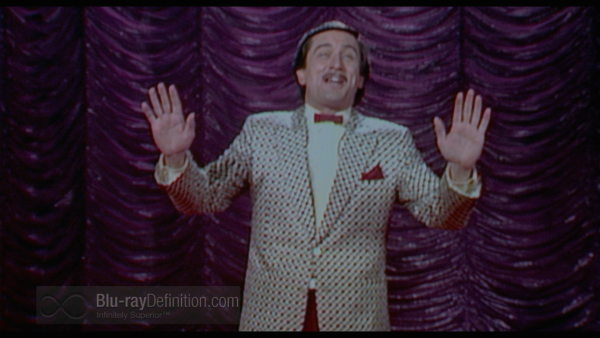 The King of Comedy is luxuriously cast with  plenty of well-placed cameos: psychologist Dr. Joyce Brothers, pianist Victor Borge, actor Tony Randall, and director Scorsese himself. The strength of this film stems from the incredible performances of its principals and a script that pushes the envelope at every opportunity.
Video Quality
[Rating:3/5]
The on-location shots in the Big Apple add a nice backdrop to the film's story. Unfortunately, there is a moderate amount of grain and blur in a number of scenes, particularly those filmed at night. Colors appear reasonably accurate, doing justice to De Niro's "natty" attire as he apes the wardrobe of his idol. Fred Shuler's camera team cover the proceedings nicely and the editing is seamless.
Audio Quality
[Rating:3/5]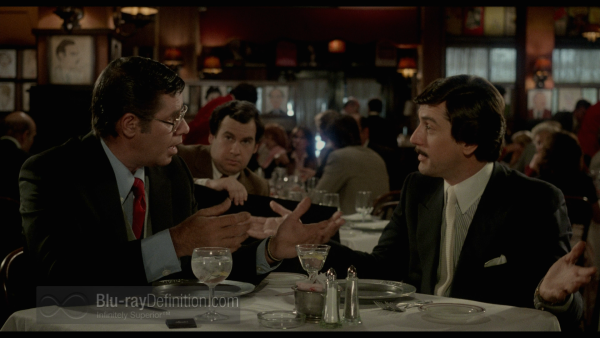 DTS-HD Master Audio, yes; high fidelity, no. Dialogue is fine and that is really all that matters for delivering the major impact of this film. The soundtrack features some terrific 70's and 80's numbers evoking the times with a vengeance.
Supplemental Materials
[Rating:3/5]
There are featurettes, deleted scenes, and trailers:
Closing Night at the Tribeca Film Festival: A Conversation with Martin Scorsese and Robert DeNiro, and Jerry Lewis (29:50) (English Dolby Digital Stereo 48k/16b). Ted Griffin talks with director Scorsese and actor DeNiro. Halfway through the interview, the comic great joins the proceedings and steals the show.  Seeing these three discuss their joint cinematic venture. Sandra Bernhardt provides a brief filmed cameo about the film.
A Shot at the Top: The Making of the King of Comedy (18: 57) (English Dolby Digital Stereo 48k/16b). Director Scorsese and the cast reflect on the making of this film.
Theatrical Trailer (1:29) (English Dolby Digital Mono 48k/16b).
Deleted and Extended Scenes (37:39) (English Dolby Digital Stereo 48k/16b). Eight brief clips are spliced together to give additional perspective on the film's creation.  Truth be told, most of this material was best left on the cutting room floor.
The Definitive Word
Overall:
[Rating:3.5/5]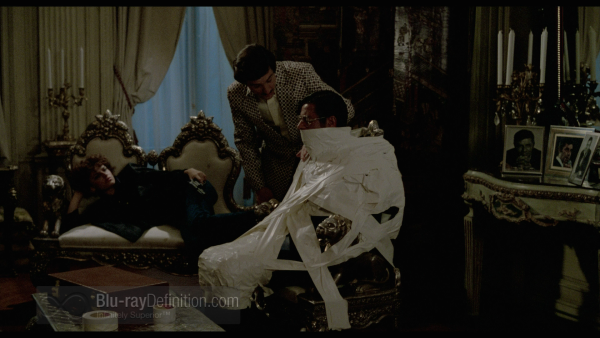 The King of Comedy will suck viewers in from the beginning and hold them tight until the end. Some visual shortcomings should not deter enthusiasts of the '80s era from seeking this one out. Working outside of his usual comfort zone, Martin Scorsese enters the scary world of film comedy and comes out the other side mostly intact and with a terrific watch to boot. Highly recommended.
 Additional Screen Captures
[amazon-product]B00I4X8KU2[/amazon-product]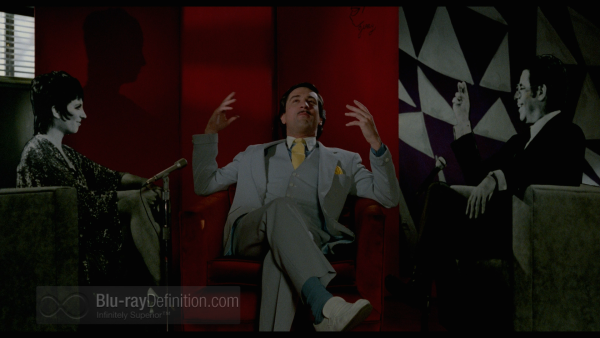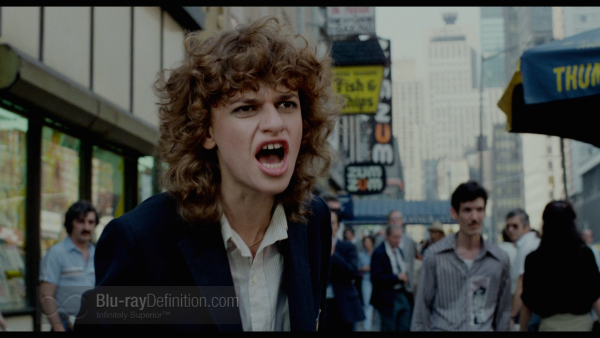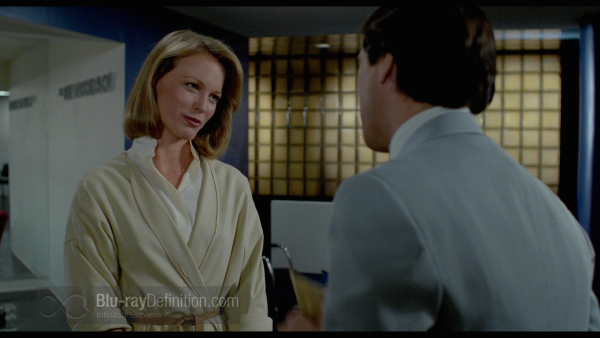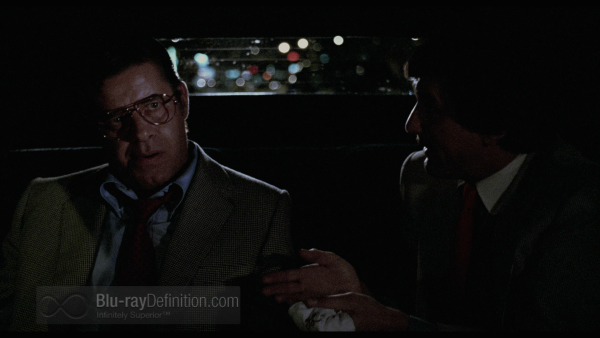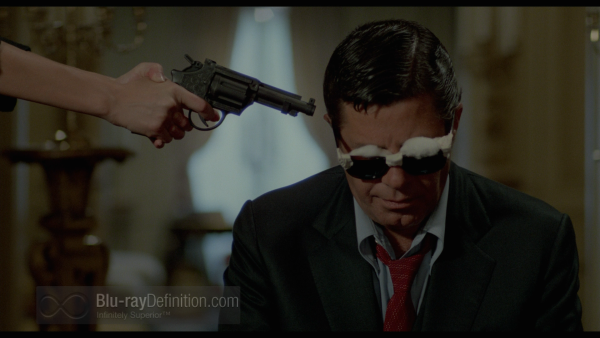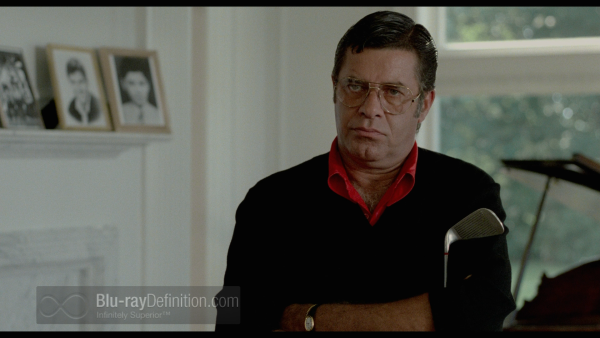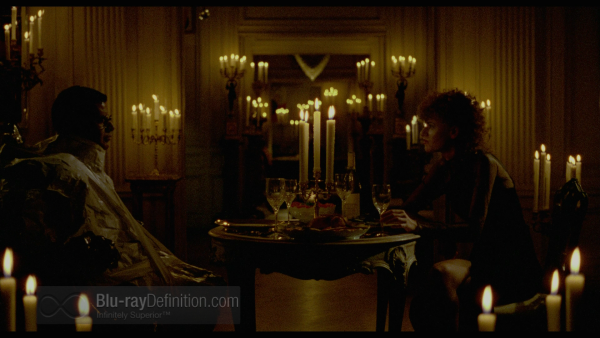 [amazon-product]B00I4X8KU2[/amazon-product]