Mouse-over Cover Art for Details –

Click thumbnails for high-resolution 1920X1080p screen captures
(The below TheaterByte screen captures were taken directly from the Blu-ray Disc and losslessly compressed in the PNG format. There should be no loss of picture quality with this format. All screen captures should be regarded only as an approximation of the full capabilities of the Blu-ray format.)
The Film
[Rating:3/5]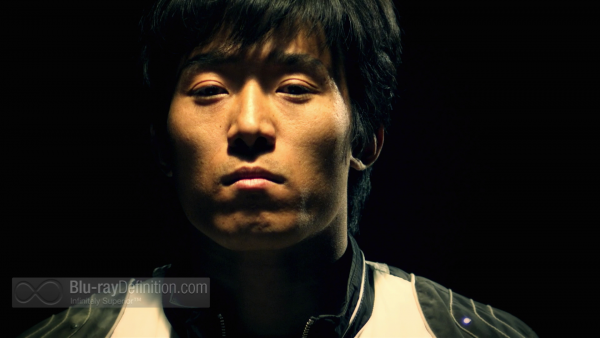 Martial artist Yue Song wears the hat of actor, director, screenwriter, editor, and action director in this straightforward kung fu film The King of the Streets, a Bruce Lee style story of redemption. Song plays Yue Feng, a street ruffian and feared fighter who winds up in prison after killing one of his opponents in a fight where he was outmatched ten to one. Eight years later, Yue is released from prison and looking for a simple, peaceful life, but when he rescues a beautiful woman (Li Yufei) from a group of street thugs and later begins helping out at the orphanage where she also volunteers, he finds life on the outside to be difficult. He's caught up in a violent struggle between the orphanage and a rich tycoon who wants the land it is on to build a new resort. Yue Feng must become the legendary "Street Fighter" again to defend his new friendships, the young children of the orphanage, and his newfound love.
The strength of The King of the Streets is most certainly the everything goes brawls that often find Yue Song up against gangs of ten or more. They are nicely choreographed and visceral, forgoing the all too common wire-work that seems to be a staple of so many martial arts films today. It's obvious that Yue Song's influence is the legendary Bruce Lee. Beyond this, however, the film is a basic story of a former bad guy seeking redemption, and Yue Song's acting is rather stiff, for as much as his martial arts skills are impressive. The wonderfully gorgeous Li Yufei brings a soft touch and is a marvelous counterpoint.
What would perhaps improve the quality of The King of the Streets is for Yue Song to bring in some outside help, rather than doing everything himself. He obviously has some talent, but it is not always a good thing to control every aspect of your film. With a different director and editor at the helm, and maybe some tweaking to the screenplay, and a film like this could have the same sort of epic, cult appeal like the Bruce Lee classics that its star is trying to emulate.
Video Quality
[Rating:3/5]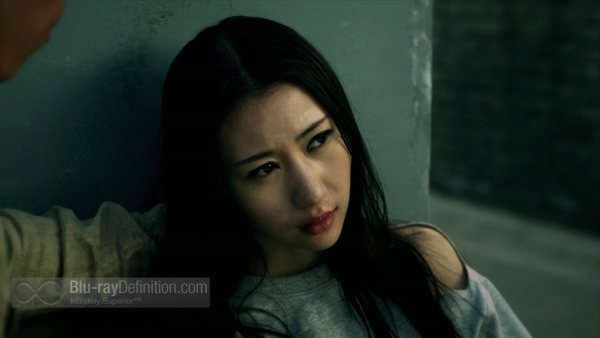 The digital production for The King of the Streets has lots of moments where it looks really good and yields strong detail, but there are many anomalies that plague this AVC 1080p presentation, not the least of which is posterization and also color banding. Blacks are deep, but there is also an issue with black crush that hampers the detail of shadows and darks. Some slight aliasing can also be spotted in places.
Audio Quality
[Rating:3.5/5]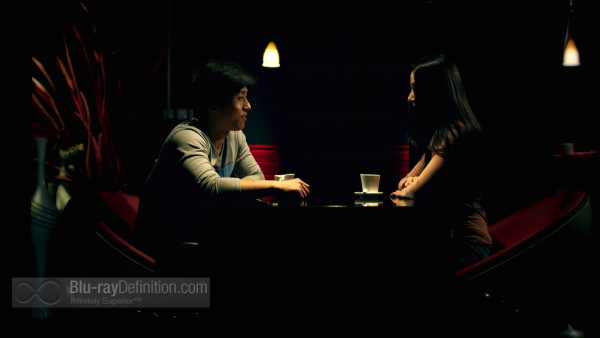 The Mandarin DTS-HD Master Audio 5.1 (48kHz/16-bit) track is good, offering real punch (pun intended) when the numerous blows land, but overall balance between the front and surrounds could have been a bit better and directional panning is a bit stagnant. A Mandarin Dolby Digital 2.0 track is also included.
Supplemental Materials
[Rating:0/5]
Only the theatrical trailer (2.35:1; 1080p/24; Dolby Digital 5.1) is included, in addition to previews for other Well Go USA films.
The Definitive Word
Overall:
[Rating:2.5/5]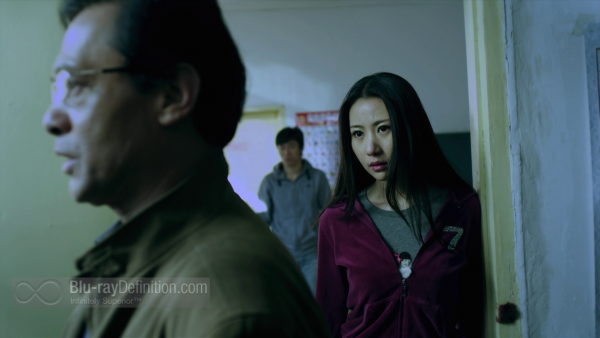 Martial arts skill is on display in The King of the Streets, but the film on the whole fails to drum up the epic scale that it tries to build. The fighting sequences are invigorating and well directed, and Yue Song should be around for a long time if he raises his acting skills just a little bit.
Additional Screen Captures
[amazon-product]B00CEU453C[/amazon-product]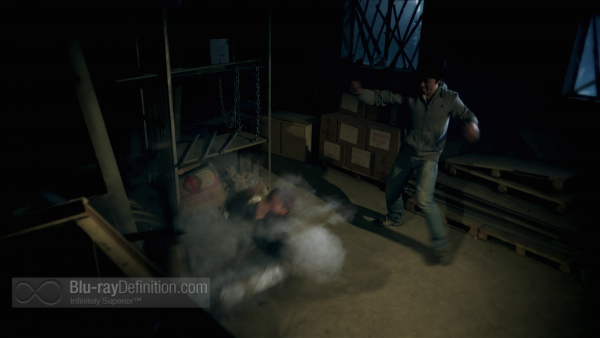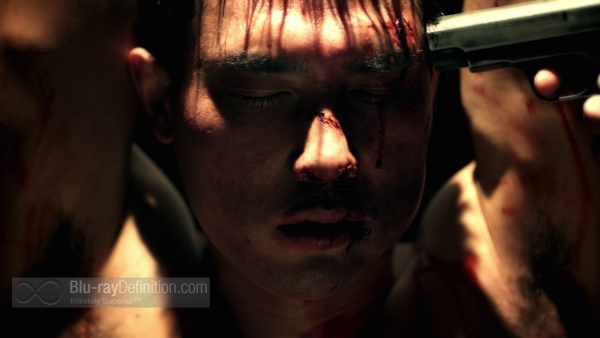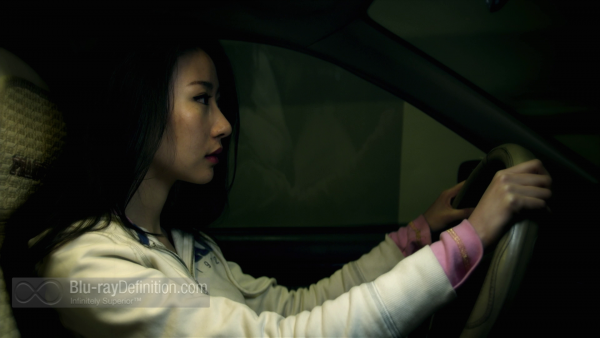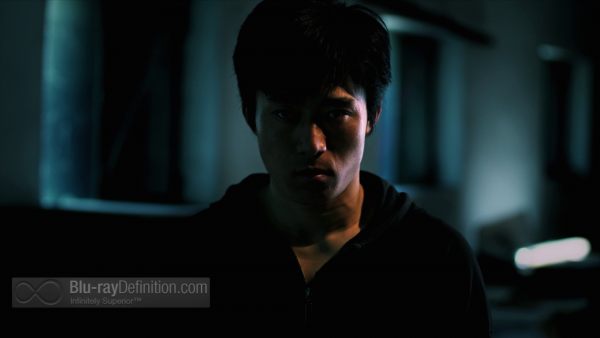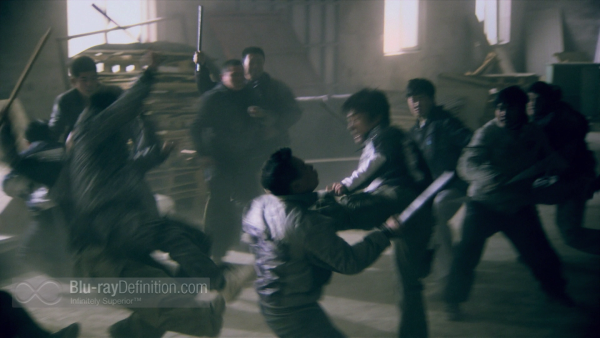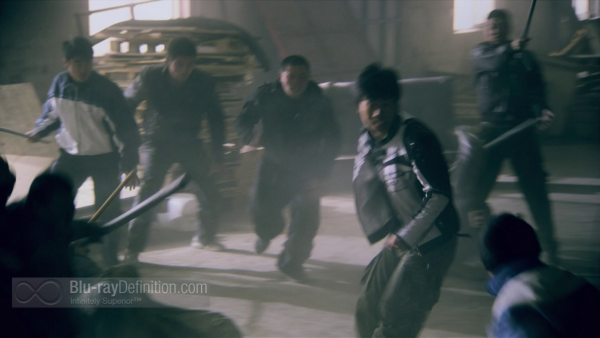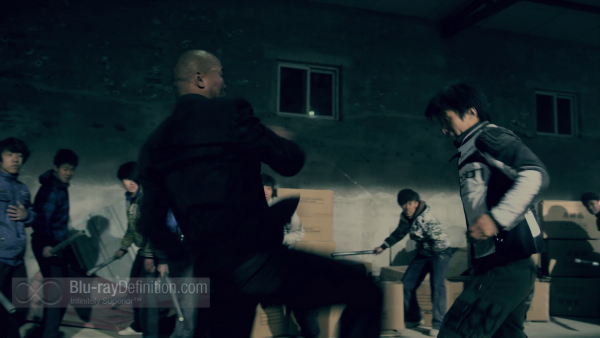 [amazon-product]B00CEU453C[/amazon-product]