– –

The Film
[Rating:3.5/5]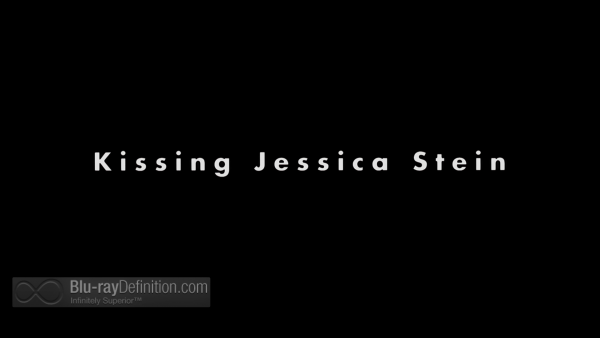 Apart from wondering just how accepted and successful this early-2000's indie sleeper hit would have been had it been based on the romance between two men or two not-so-attractive women, Kissing Jessica Stein pretty much hits all the right notes for a hipster New York City based sex comedy in the vein of Woody Allen.
Leads Jennifer Westfeldt (the titular Jessica Stein) and Heather Juergensen (Helen Cooper) also wrote the screenplay based on their own stage play and they show an innate familiarity with the roles, able to bring out the best in each part even under the most trite and cliché of circumstances.
Jessica Stein is a successful but single New York City copy editor who is nearing her thirtieth birthday and is afraid of being alone forever, especially since her overbearing mother (an excellent Tovah Feldshuh as the prototypical "Jewish mother") keeps telling her so. Helen is an art gallery director who is juggling several men at once and bored of it, looking to experiment with a relationship with women. When Helen places an ad in the Village Voice personals, spurred on by her two gay best friends (cliché, cliché, cliché!) Jessica is intrigued, and responds to it. The two find themselves quickly striking up a close friendship that evolves into much more, but it is Helen who is far more passionate about her sapphic desires than Jessica, who seems timid and ashamed. As their relationship progresses, it becomes clear that Jessica is going to have to decide whether she wants to jump in completely or back away and the denouement comes when Jessica must decide if she should take Helen along to her brother's wedding or not.
Kissing Jessica Stein is really playful and smartly written for most of the film, but it disappoints in the way it finally wraps up the relationship between Jessica and Helen – for better or worse – in a rather rushed finale that, not only feels noncommittal, but also a bit insulting to viewers. It comes across as flippant, almost, of such a relationship between two women.
Faults aside, it is still a bolder statement on the single woman in the city than most rom-coms that come down the line, even some thirteen years on and it seems even so much more relevant today than it did when it first arrived on screens.
Video Quality
[Rating:3.5/5]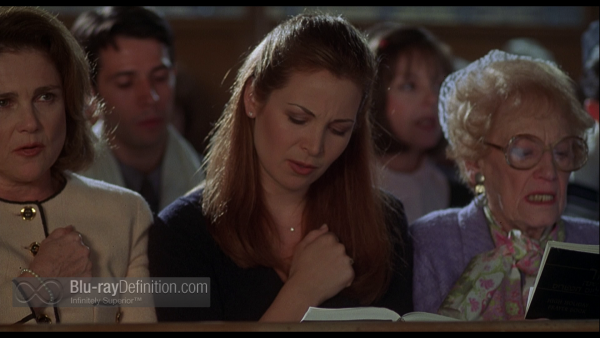 While the image quality of this AVC/MPEG-4 transfer to Blu-ray from Fox is acceptable, it certainly not eye popping. There are issues with minor source damage like little specs of dust or sparkle throughout, and it looks just a little soft and dull straight through the presentation. One doubts there was any major restoration undertaken to bring this to Blu-ray.
Audio Quality
[Rating:3.5/5]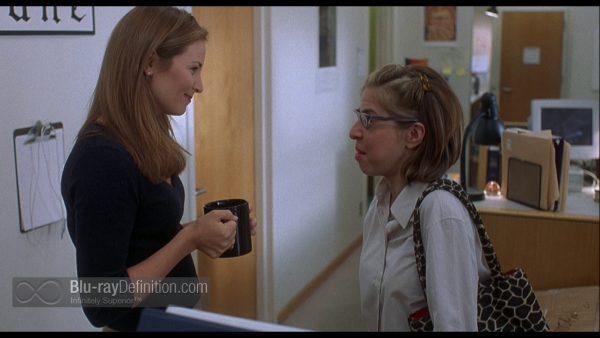 An English DTS-HD Master Audio 5.1 (48kHz/24-bit) soundtrack is offered alongside a few lossless dubs in 5.1 and 2.0 (see the specs). But, the extras channels don't add much here, this would have been just as good, of not better, if they kept is simple and stayed with a 2.0 soundtrack. The dialogue-driven mix doesn't make for anything engaging, and all we get in the way of sound is some mild ambience in the surround channels and very little low end.
Supplemental Materials
[Rating:2.5/5]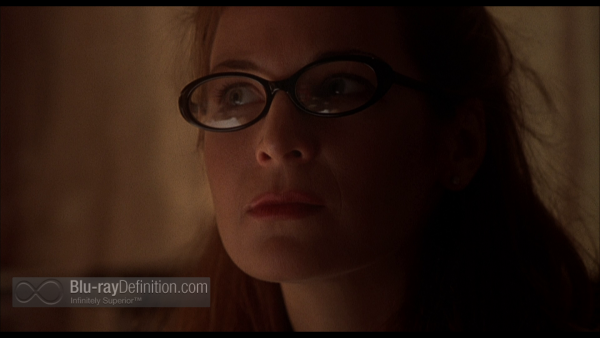 We get port-overs from the DVD releases in SD for this Blu-ray release.
Charles Herman-Wurmfeld and Lawrence Sher Commentary
Heather Juergensen and Jennifer Westfeldt Commentary
Deleted Scenes w/ optional commentary by Heather Juergensen and Jennifer Westfeldt (1.33:1; SD; 00:24:50):

Bad Dates (Outtakes)
Boat Scene
Junkyard Original Ending
Helen + Martin
The Wedding (Outtakes)
DP Does the Worm
Balcony Banter
The Other Kiss
Extra Scenes/Pre-Breakup
Grandma Esther (Outtakes)

Featurette (1.33:1; SD; 00:08:50)
Theatrical Trailer (1.33:1; SD; 00:02:09)
The Definitive Word
Overall:
[Rating:3.5/5]
An unusual romantic comedy, Kissing Jessica Stein has pretty much been a cable staple since it first hit. The film won Critics' Special Jury Award and the Audience Award at the 2001 Los Angeles Film Festival and a subsequent distribution deal with Fox Searchlight. It has its flaws, but it is still a pleasant, charming and amusing comedy.
Additional Screen Captures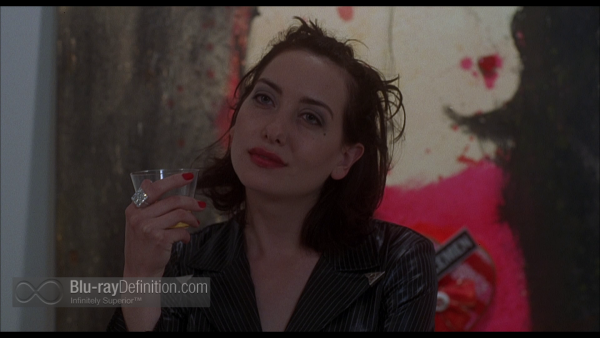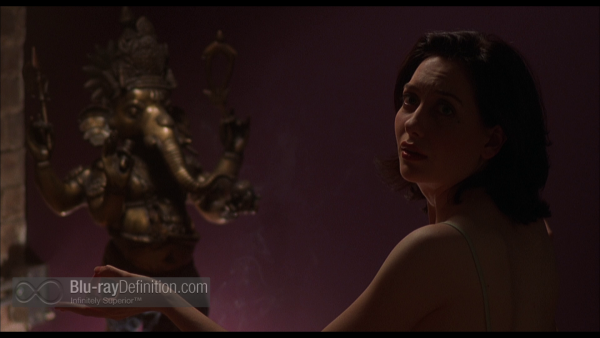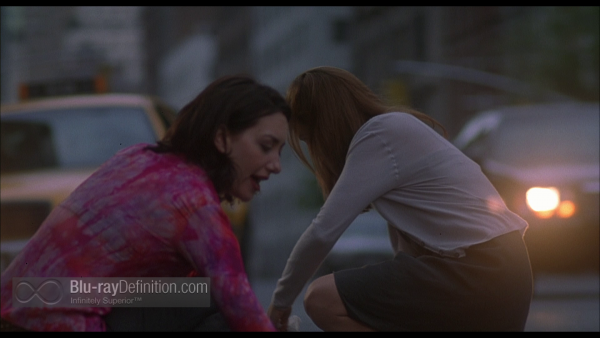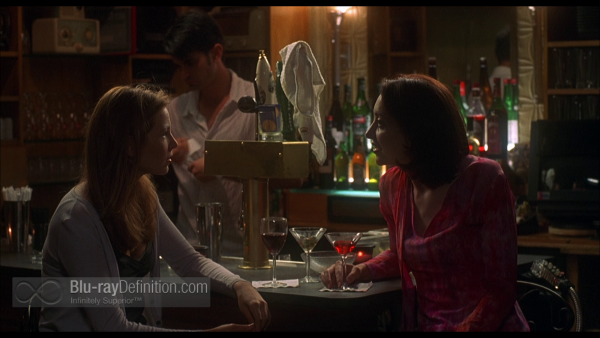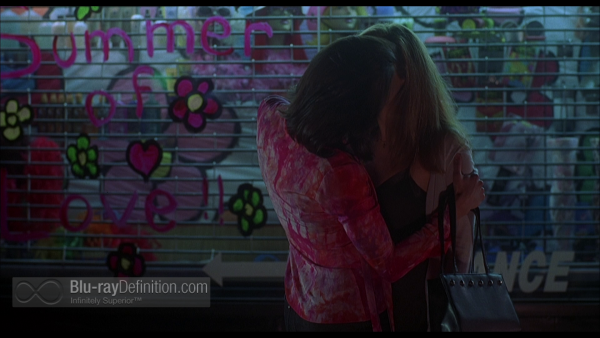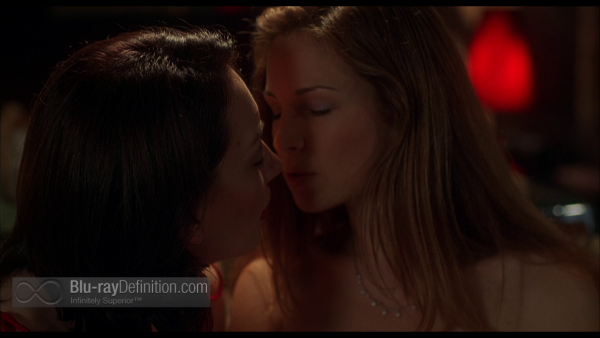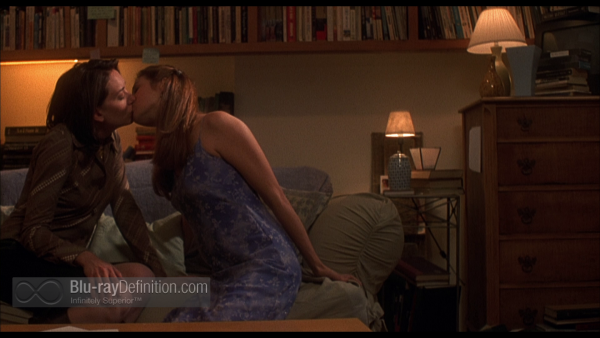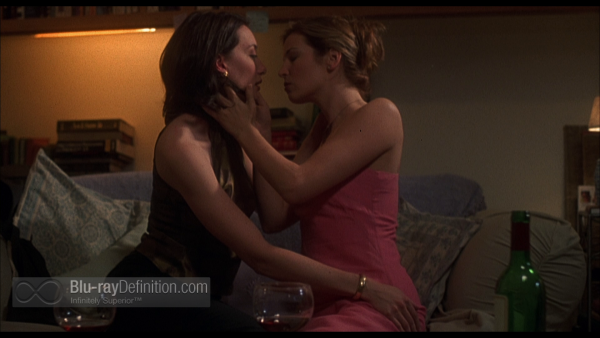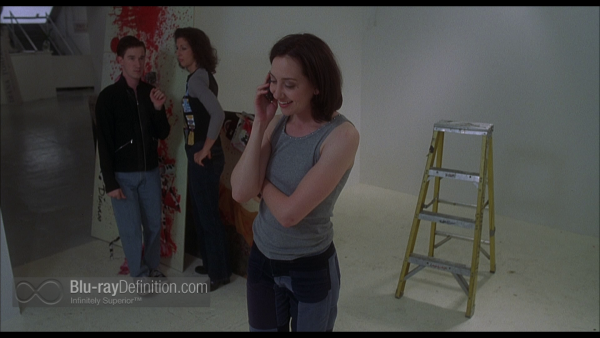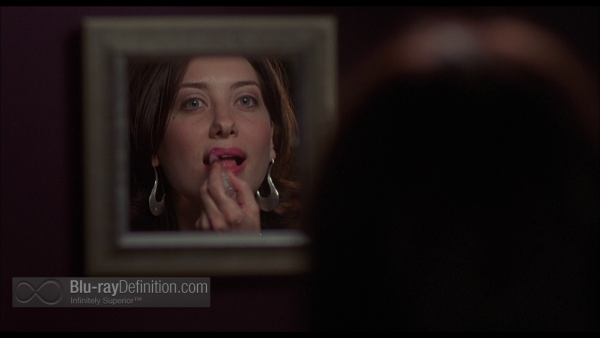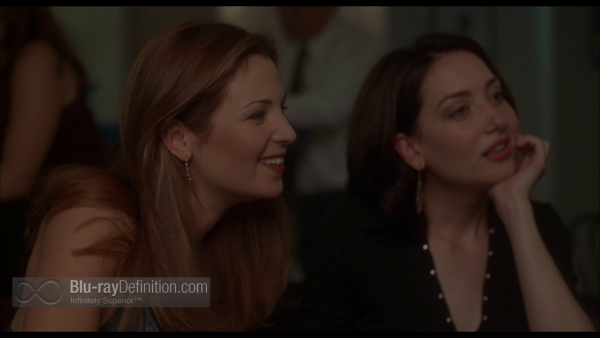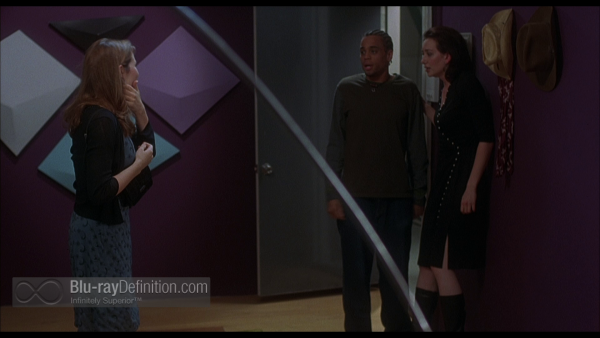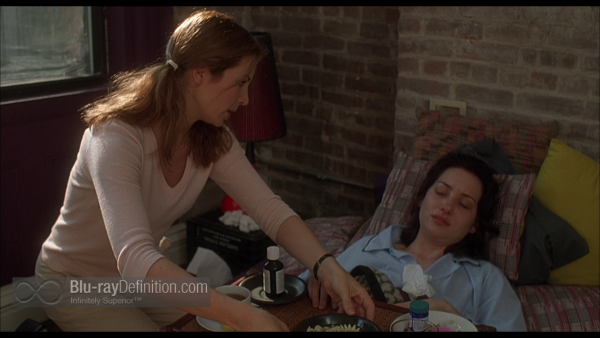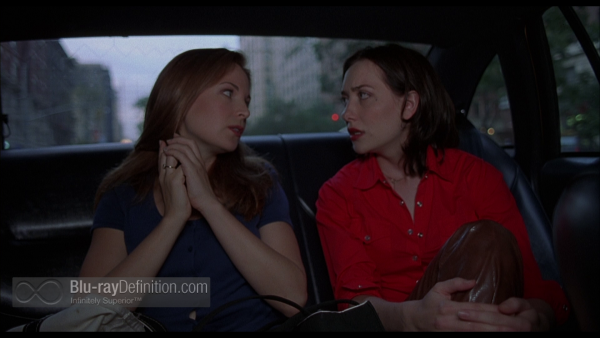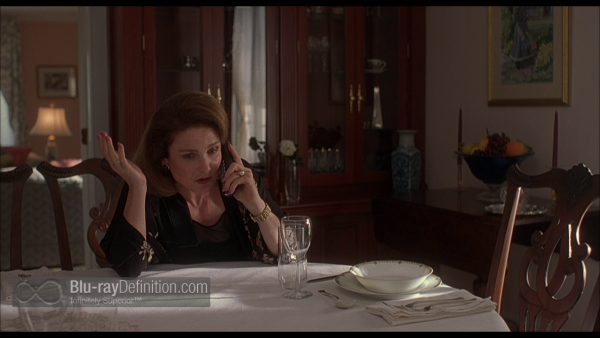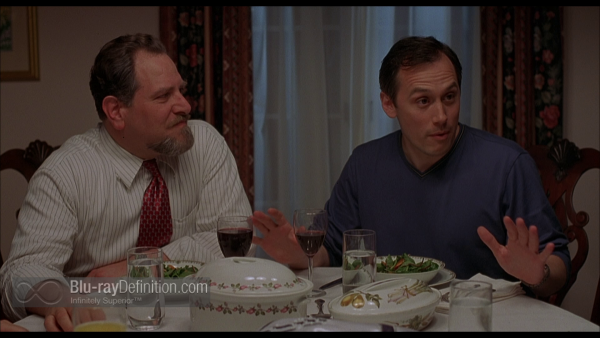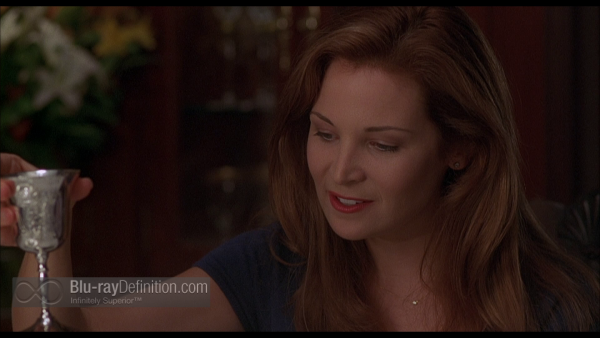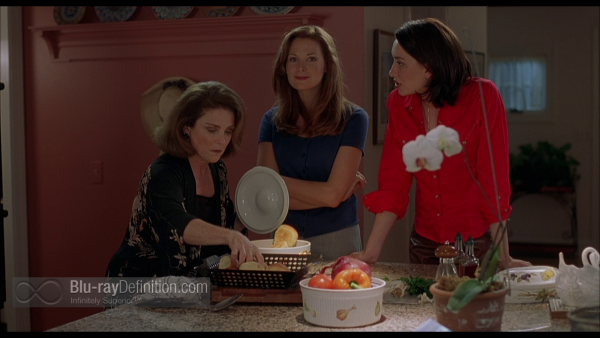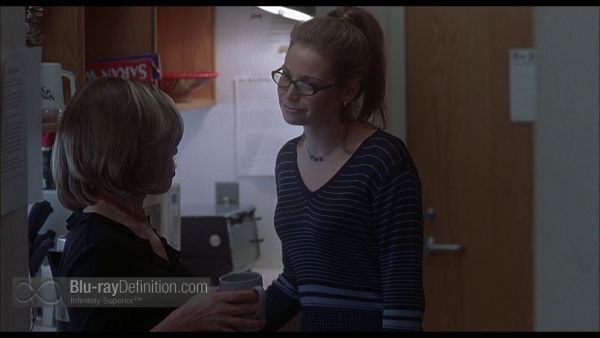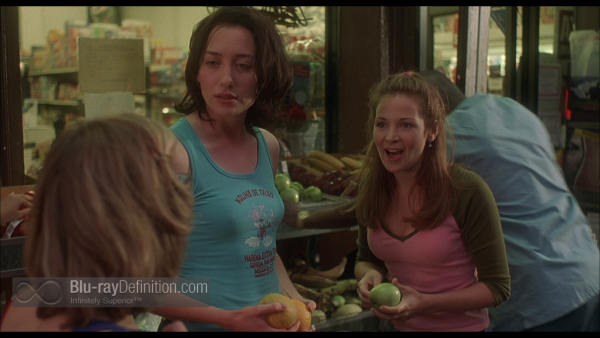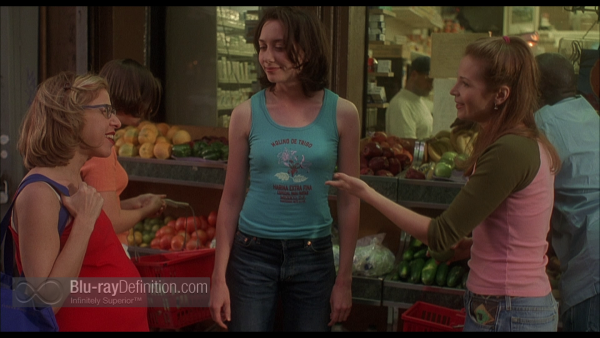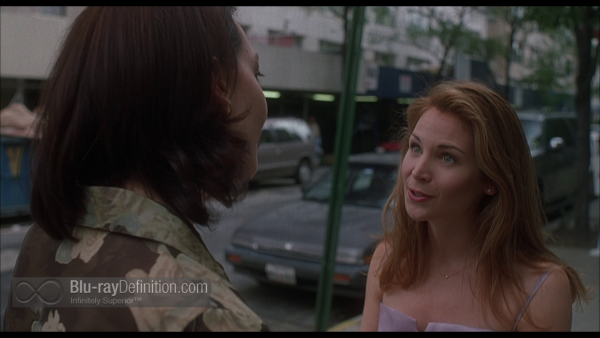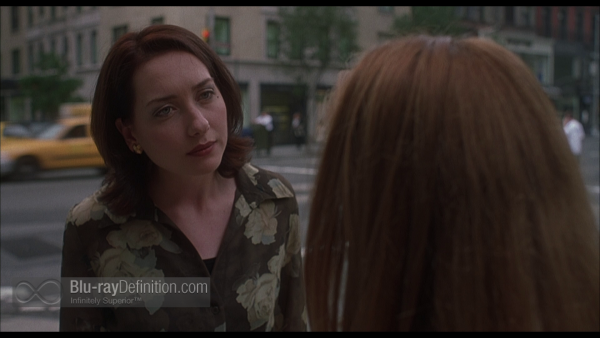 [amazon-product]B00JA3RTQQ[/amazon-product]