– –
The Series
[Rating:4/5]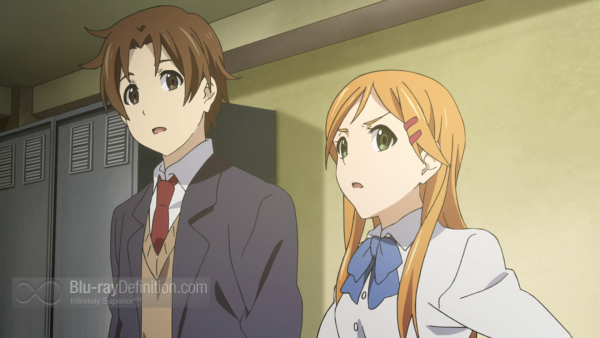 The 13-part anime series Kokoro Connect (ココロコネクト) is taken from the series of light novels written by Anda Sadanatsu and illustrated by Horiguchi Yukiko AKA "Shiromizakana". The story deals with a group of five friends, Taichi, Iori, Himeko, Yoshifumi and Yui, all first-year high school students at Yamaboshi High School, who are misfits of some form or another, and therefore, owing to the school's requirements that all students be members of a club, form their own club together, the Students Cultural Society, or StuCS. The club really just serves as an excuse for the five of them to get together, hang out and talk to each other, since it has no purpose and they really enjoy each other's company, even though they have disparate personalities. But their friendship is about to be challenged when a mysterious entity calling itself "Heartseed" begins playing around with their lives. First it begins by causing the five friends to swap bodies with one another, so they are forced to literally experience life in the other person's shoes. That in itself causes a number of issues and problems, but Heartseed doesn't stop there. Just as the friends begin to adjust to the situation, the game changes, and Heartseed begins making them lose control of their innermost desires. It brings up lots of issues about their connections to one another, love, relationships, and bonds. Perhaps the cruelest twist occurs when they begin to revert to their younger selves and remember all the bad memories from their past they've been trying to forget.
Kokoro Connect (literally "Hearts Connect") at first seems somewhat strange for a teen high school anime, but then you realize it is actually dealing with rather complex issues of self-realization and existence. It's really existential, mind-twisting writing at its best. And the writers here weave the connections between the five characters rather well, even if they all seem mature beyond their high school freshman years.
Worthy of note as well are the fascinating character designs, particularly in the latter part of the series where the characters switch between younger versions of themselves and the present, sometimes going as far back as infancy. While they maintain a semblance of familiarity, they change, sometimes ever so slightly, and sometimes drastically, but never so much that we don't know who they are. It's amazing.
This is one series that really gets the mind working, and even though it starts out a bit slowly, once you reach the fourth episode, you are hooked.
Video Quality
[Rating:4/5]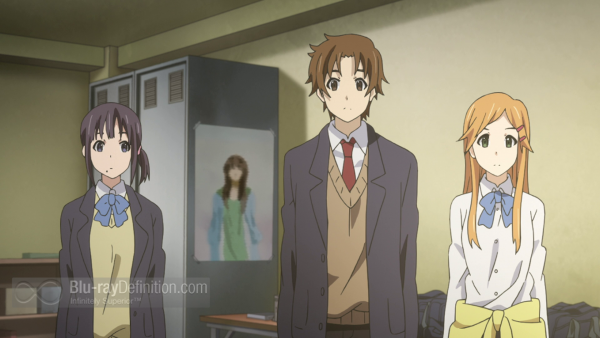 Apart from some visible banding and a little softness, Kokoro Connect looks strong in this AVC/MPEG-4 1080p encodement on Blu-ray from Sentai Filmworks. The colors are richly saturated and a good amount of detail is retained around the line art.
Audio Quality
[Rating:4/5]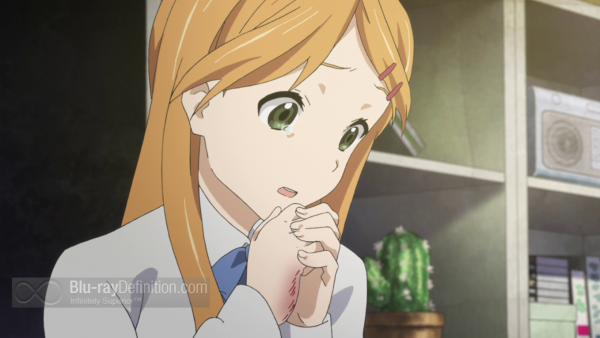 The usual two lossless tracks are offered up by Sentai Filmworks with the original Japanese-language and an English dub in DTS-HD Master Audio 2.0 (48kHz/24-bit) stereo. As usual, the Japanase voice cast really nails the characters much better than the English cast, but both mixes sound as good as can be give the two-channel constraints. Stereo imaging is rather wide and dynamic range has a decent breadth as well.
Supplemental Materials
[Rating:1.5/5]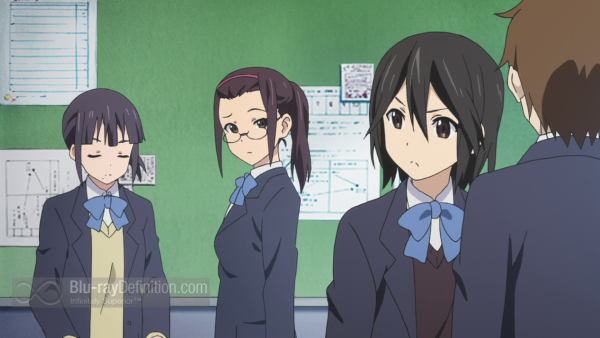 Not much here but the usual promos and clean animations.
The supplements:
Japanese Promos (1.78:1; 1080p/24; 00:01:39)
Clean Opening Animation
Clean Closing Animation
Also Available from Sentai Filmworks
Disc Credits
The Definitive Word
Overall:
[Rating:4/5]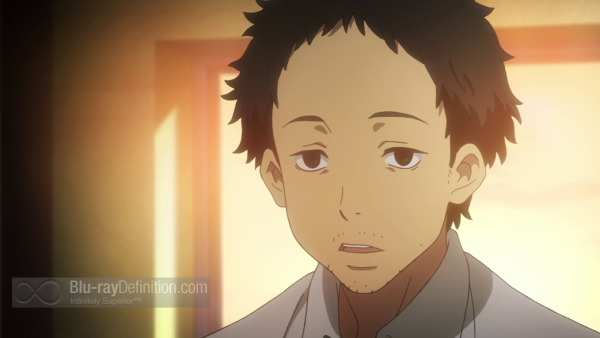 Kokoro Connect is a thought provoking series, the likes of which we rarely see in this high school genre. Both thematically and visually, it hits the mark and makes for an interesting 13-episode arc.
Additional Screen Captures
[amazon-product]B00DPH7Q9S[/amazon-product]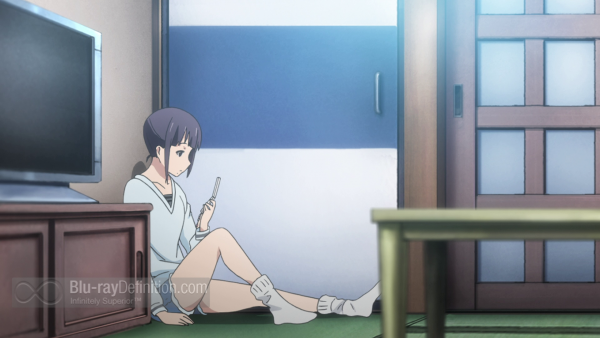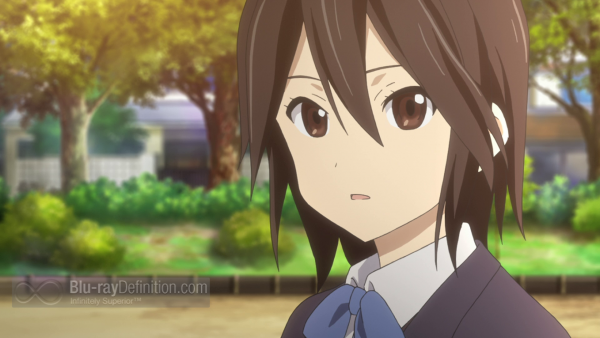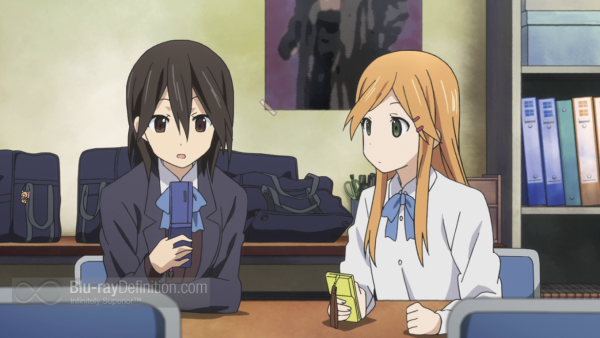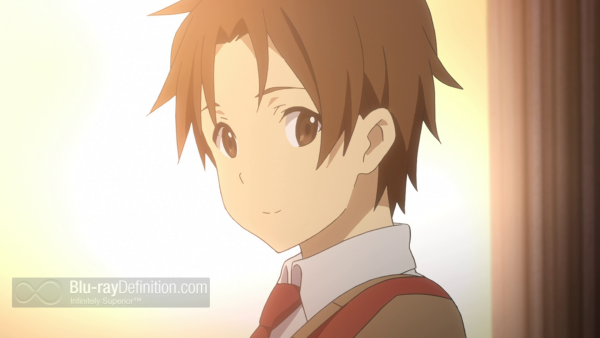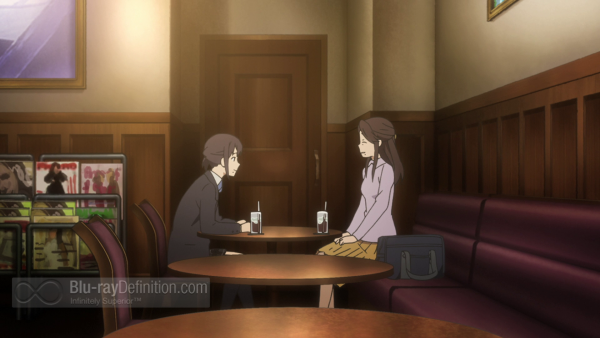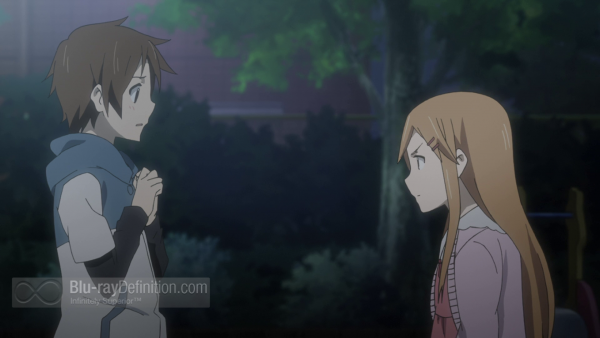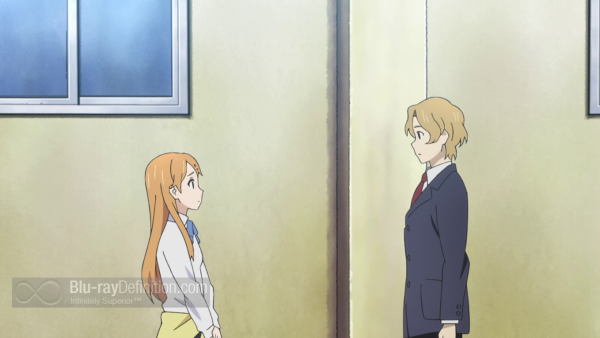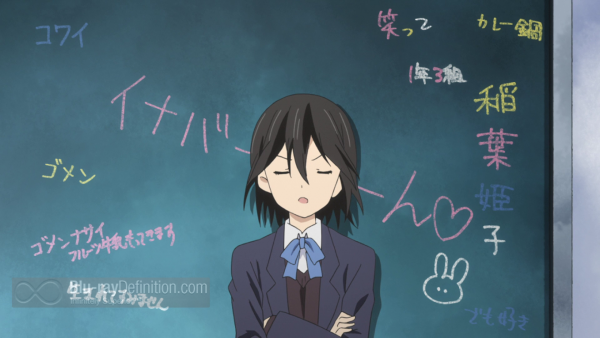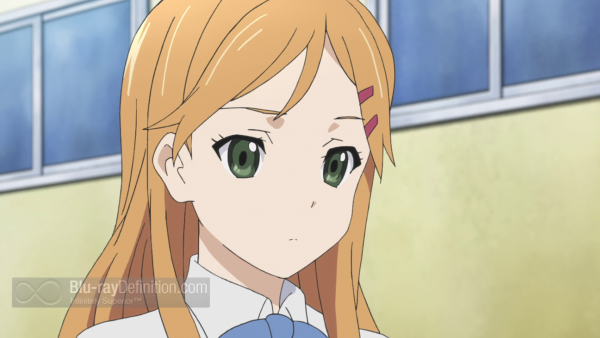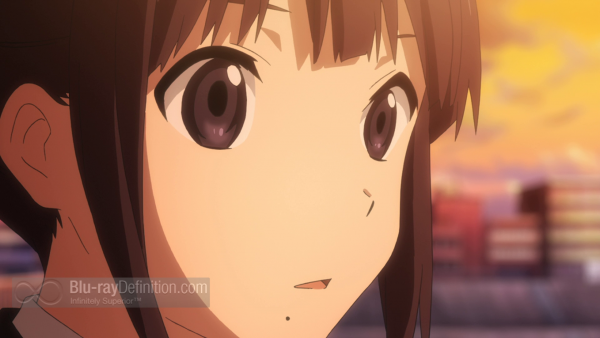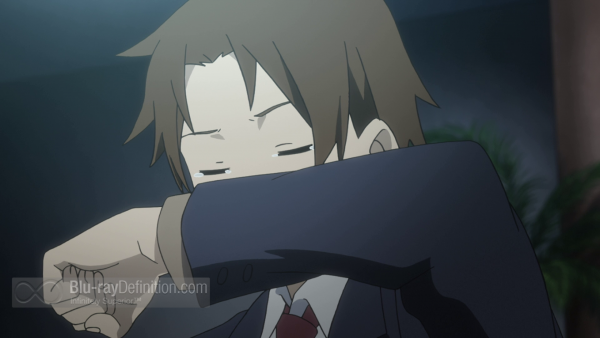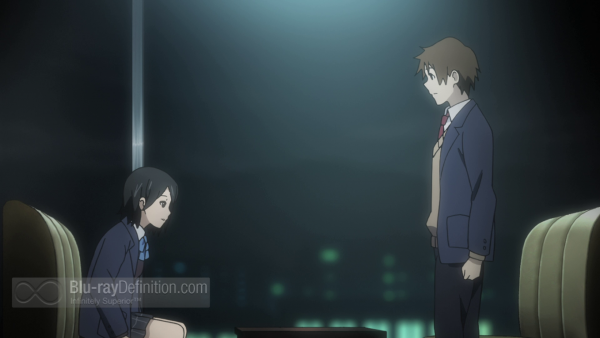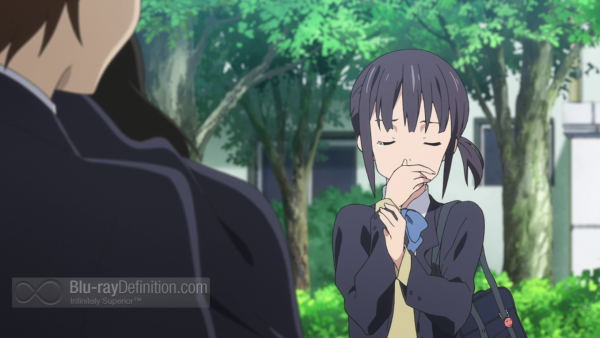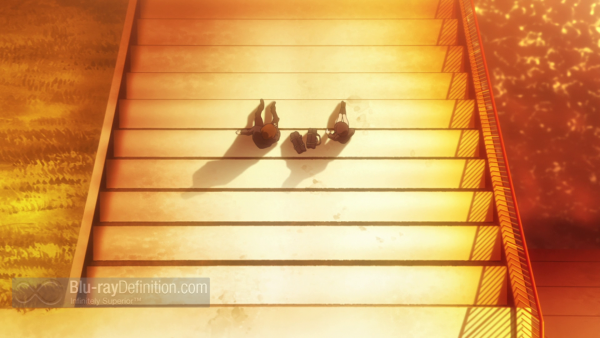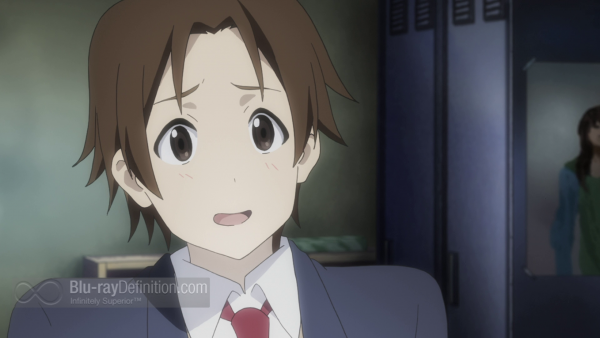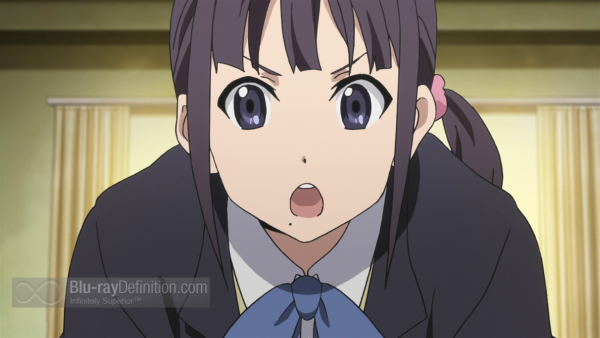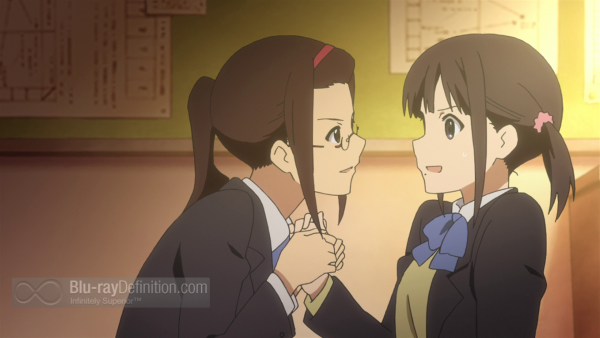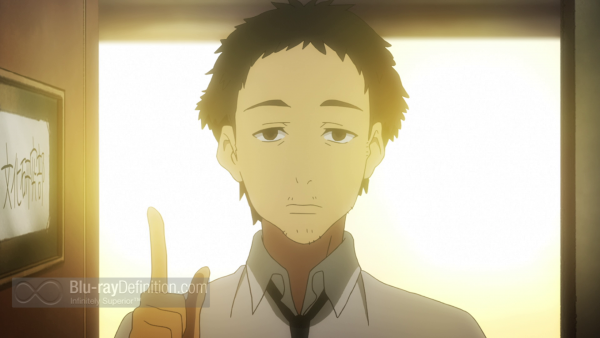 [amazon-product]B00DPH7Q9S[/amazon-product]