–
The Film
[Rating:3.5/5]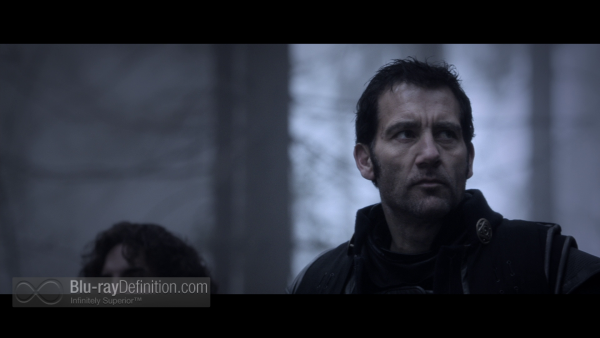 Raiden (Clive Owen) serves Bartok (Morgan Freeman, the master of his order and kingdom. He does so with without question and with the help of his band of Knight warriors. When Bartok is summoned to a neighboring kingdom that is ruled by another – that kingdom's minister, Geza Mott, played by Aksel Hennie, asks for a bribe. All the other kingdoms and orders have been contributing except Bartok. Bartok, being Morgan Freeman and all, declines and puts he and his order under great peril. Geza Mott will not have this treason shame the Emperor and a trial set for Bartok.
I don't want to give too much away but it's safe to say that Bartok will have had better days. Raiden is now tasked with leading his leftover band of warriors. Considering Raiden was not a bloodline heir to Bartok's kingdom; the Emperor strips away Bartok's kingdom in which the Knights and their families live, and divides the land and property among the other kingdoms. This sets off a chain of events that look positively grim for the valiant knights since Geza Mott is now practically number  second in line to the throne.
I didn't know quite what to expect with regards to Last Knights. It's obvious that it's a remake or retelling of 47 Ronin. A warrior must seek revenge against those that have wronged his master and his noble band of samurai, err, knights must take up arms and help out their leader. All of that is made abundantly clear and I think it works even though it's weird to change it from samurai without masters to knights without a king. I see the contradiction there but it's still pretty damn entertaining.
Another thing that piqued my interest is that it was directed by Japanese filmmaker Kiriya Kazuaki who directed Casshern (the live action movie) and Goeman. I'm a big fan of both of those pictures and was chomping at the bit to check out Last Knights. I was not terribly disappointed. There are many scenes of smooth and stylized action and surprisingly the film went for a more sleek appearance rather than a brutal and grimier aesthetic. It works behind Kiriya's more than capable hands. I should also mention that Kiriya brought together a virtual U.N. of sorts to the cast and crew behind the film. The featurette included on the Blu-ray highlights this and gives it some added charm, in my opinion.
Is Last Knights a game changer or revolutionary in any way? No. It is a nice time waster of a film elevated by Clive Owen and Morgan Freeman's appearances. There's absolutely nothing wrong with that and I think it's due to them being involved (Owen has been involved with the project for about 4 years) that make the overall product that much better. It's a classy film filled with some great production values, effects, costume design, etc. Give it a go – you may be surprised that you like it.
Video Quality

[Rating:4/5]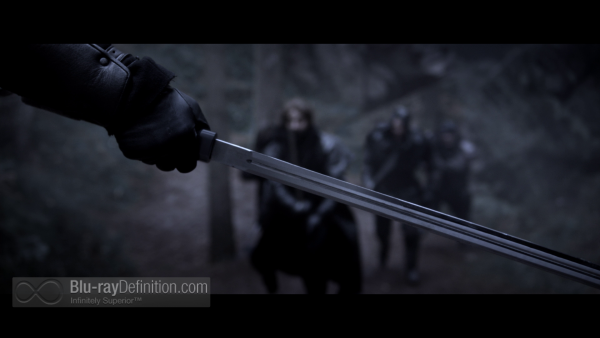 Last Knights is presented in a sleek 2.40:1 aspect ratio originally shot on an Arri Alexa high definition camera. From the start you can tell that you're in a very stylized modern-retro-steampunk-type of setting. The transfer gives off a nice sheen in terms of bringing a modern touch to the archaic. Certain scenes do give off a nice brightness, but most of the outdoor scenes do have a bit of haze to them. Out in the fields and gardens the color palette really brings out the color spectrum never mind the warm low light of some interiors. I would say that the only scenes that the transfer suffers in are those that take place at night. Black levels do crush a bit and contrast seems boosted in parts giving way to the obvious CGI-enhanced locales. It's not a deal-breaker, but it's obvious.

Audio Quality
[Rating:4.5/5]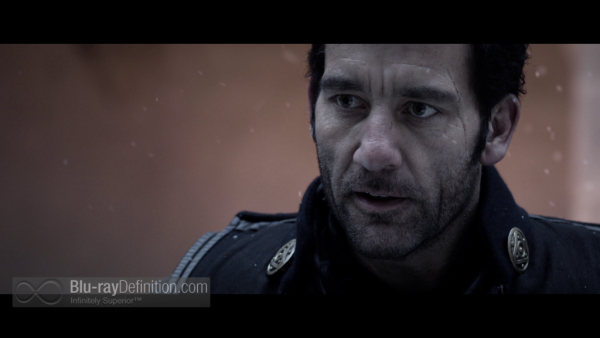 Last Knights has a very robust and natural sounding DTS-HD Master Audio 5.1 (48kHz/24-bit) lossless track. The film is not filled with blunt force trauma brutality, so you will definitely feel the hits, but you will "hear" the stealth and the tactics employed. Dialogue levels are clear and crisp and everyone was easy to understand in this world of many accents. The rear channels handled the many arrows that were thrown at them and the LFE subwoofer channel gave the film that needed bump. In retrospect, Last Knights had about as much dialogue as it did action scenes, and that's not a bad thing.

Supplemental Materials
[Rating:3/5]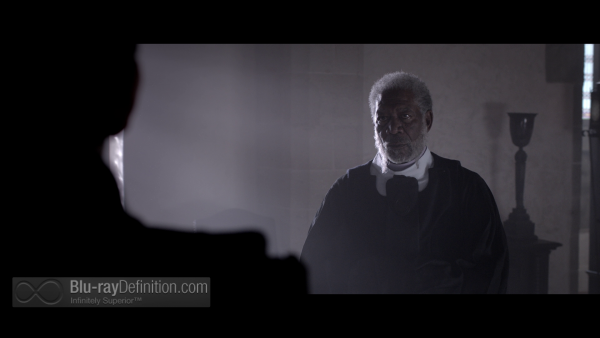 The special features are broken down into a somewhat lengthy behind-the-scenes featurette, with some even lengthier interview segments before wrapping things up with a visual effects featurette and trailer gallery. I should point out that the behind-the-scenes featurette has making-of material along with interviews and the interview featurette has the full-uncut segments with the cast/crew. Everything is presented in high definition.
"Behind the Scenes of Last Knights" Featurette (HD)
A Look at the Special Effects of Last Knights (HD)
Cast and Crew Interviews (HD)
Trailer Gallery (HD)

The Definitive Word
Overall:
[Rating:3.5/5]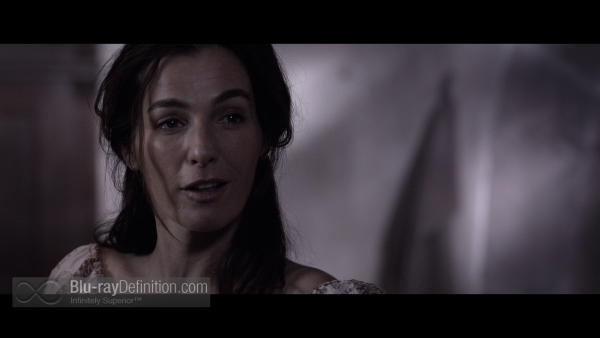 Last Knights was really entertaining and it was really cool to see such a large and familiar cast of characters interact with each other who would on normal occasion not even be on the same continent let alone the same film. It gives this obvious retread of the 47 Ronin some gravitas. Yes, I get the improbability of Knights acting as Samurai, but the film is grounded in that reality, so it works for me. The Blu-ray looks and sounds great and the special features are very cool. Everyone involved in front and behind the camera looked like they were having a ball and so was I. I give Last Knights a hearty recommendation.

Additional Screen Captures
[amazon-product]B00W1LATA2[/amazon-product]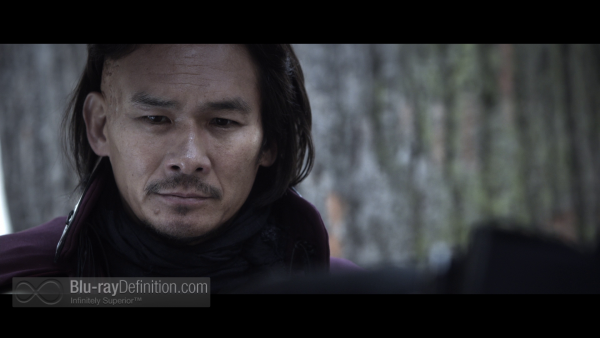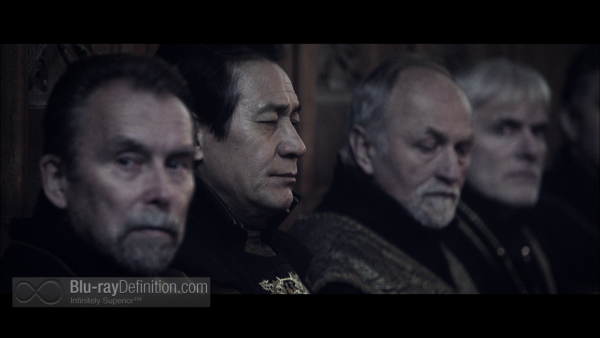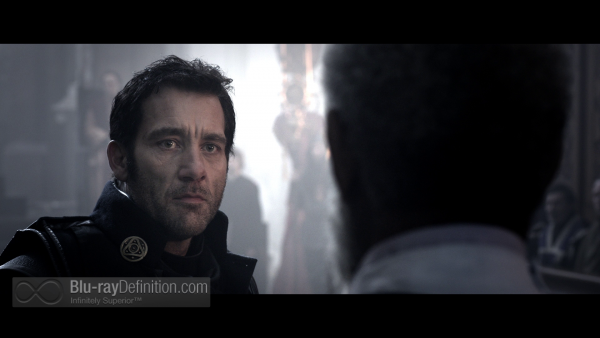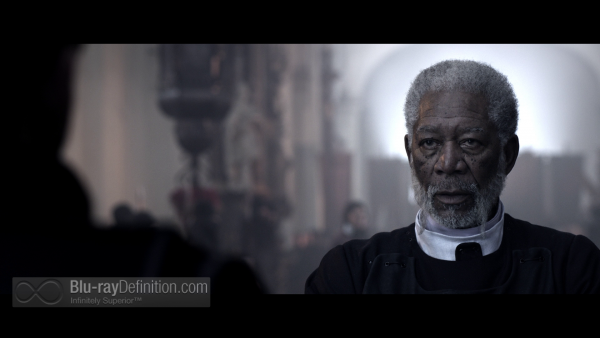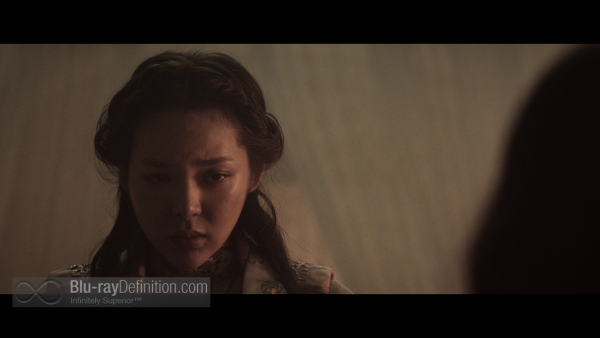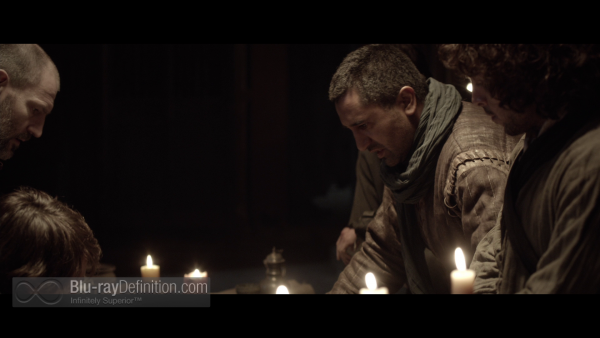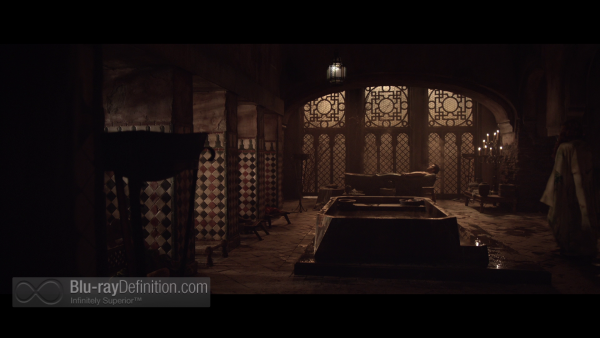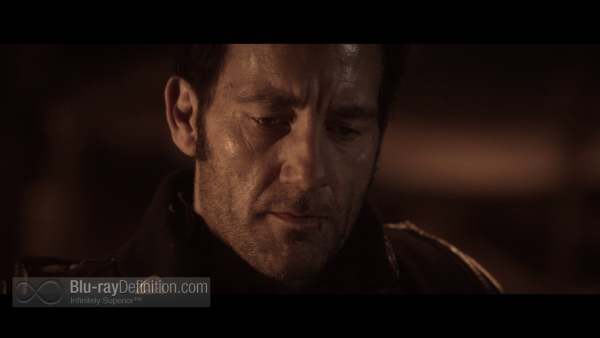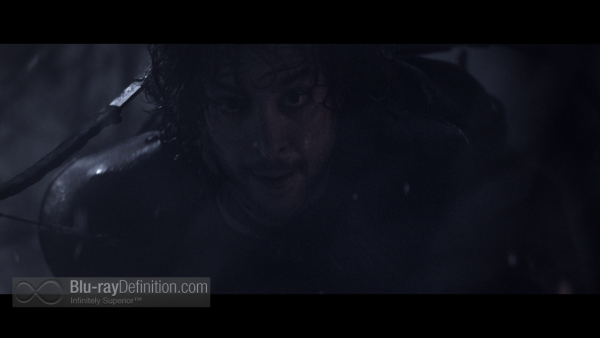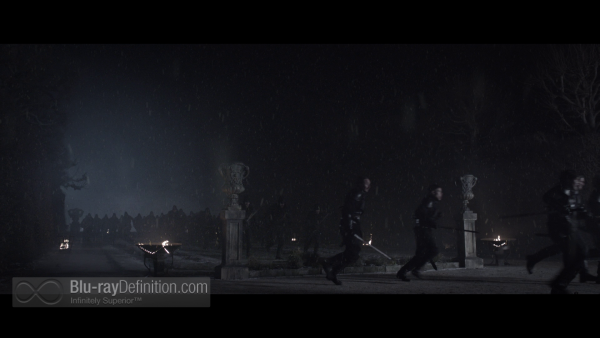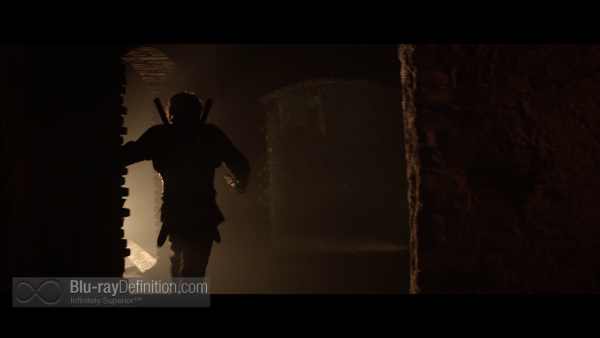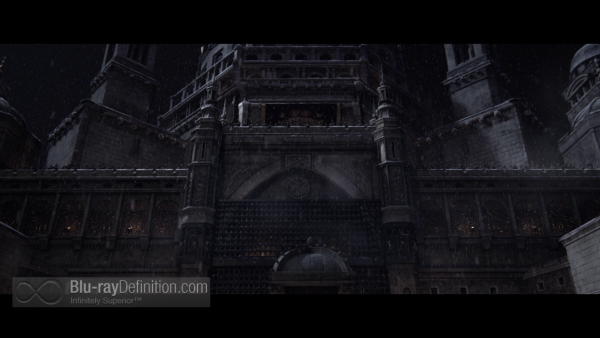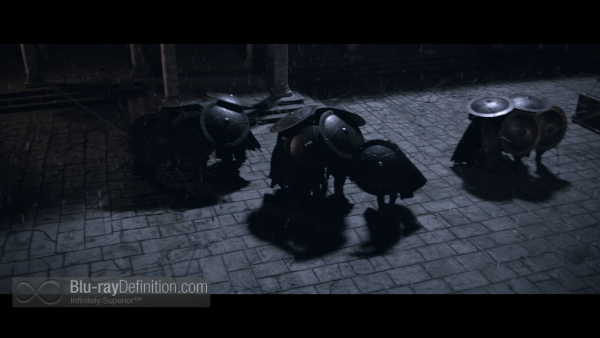 [amazon-product]B00W1LATA2[/amazon-product]