Mouse-over Cover Art for Details
Click thumbnails for high-resolution 1920X1080p screen captures
(The below TheaterByte screen captures were taken directly from the Blu-ray Disc and losslessly compressed in the PNG format. There should be no loss of picture quality with this format. All screen captures should be regarded only as an approximation of the full capabilities of the Blu-ray format.
The Film
[Rating:4.5/5]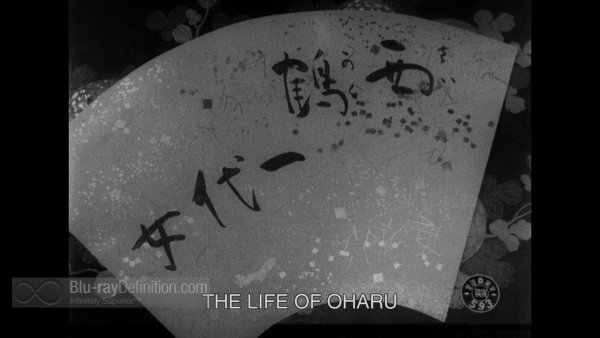 Japanese filmmaker Mizoguchi Kenji (Sansho the Bailiff; Ugetsu) was in years of artistic decline due to a decade of being under the thumb of both studio rule and American post-war occupation when he realized this artistic triumph, The Life of Oharu (Saikaku Ichidai Onna, 西鶴一代女), which garnered him a Golden Lion at that year's Venice Film Festival, just one year after countryman Kurosawa Akira took home the prize for his masterpiece Rashomon.
Taken from Ibara Sakiku's 17th century parody, in Mizoguchi's hands, the story is elevated into the realm of the poetical. Following the story of a fallen woman, Oharu, played with a wonderful sense of grace by the beautiful Tanaka Kinuyo, who goes from a high ranking lady of the court, to a life of exile after she has an affair with a man of low rank, and slowly, after one disappointment and embarrassment after another, finds herself a middle-aged street prostitute struggling to even attract any customers. Like the greatest of the "fallen women" stories of the Western world, such as The Scarlet Letter or Madame Bovary, The Life of Oharu is biting in its commentary on the double standards applied to men and women, but it moves with quiet and an almost peaceful calm as we see the slow decline of a once high-held woman.
In this languishing tale, we see Mizoguchi's life-long determination to fight for the equitable treatment of women on Japanese society shine through, as he casts of much of the comedic tone of his original source and instead opts for the more serene and melancholic, even religious tones that make Oharu seem that much more pointed and serious. The film, in the end, may not be the filmmaker's most even, but it is certainly one of hos most heartfelt, and it went a long way on solidifying the reputation of both himself and the Japanese film industry on the whole to the outside world.
Video Quality
[Rating:3.5/5]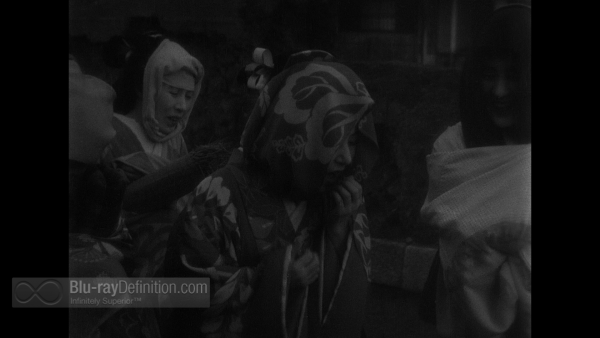 This new high definition digital transfer was created on a Spirit Datacine from a 35mm fine-grain master positive taken from the original camera negative, except for reel one, which was taken from a 35mm duplicate negative, because that portion of the master positive has been lost. Restoration work was performed by the Prasad Group, India and the Criterion Collection. The result is a fine, if still flawed effort. There are moments where this transfer look good and rich in textural detail, however contrast is never quite as strong as we have seen in some other films and many areas tend to look a bit murky. Scratches and other issues are also a constant nuisance, if not outright distraction.
Audio Quality
[Rating:3/5]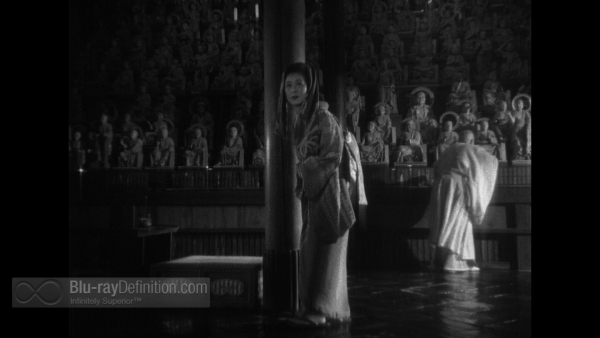 The original monaural soundtrack was remastered at 24-bit from the fine-grain optical track and is offered up in a LPCM 1.0 track on Blu-ray from the Criterion Collection. Some clicks, thumps, hiss, and hum were manually removed using Pro Tools HD while crackle was attenuated using AudioCube's integrated workstation. Despite the best efforts being made here, The Life of Oharu's sound remains somewhat veiled and boxy, a bit difficult to make out, especially for a non-native speaker of the language.
Supplemental Materials
[Rating:4/5]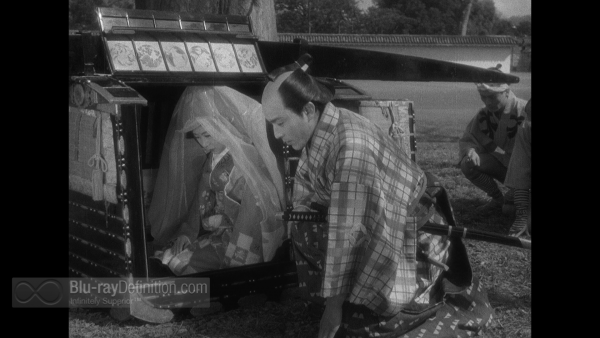 As always, the Criterion Collection delivers in the supplementary department with a collection of extras that go a long way in helping to understand the film and its historical import.
The supplements:
Dudley Andrew on The Life of Oharu:
Mizoguchi's Art and The Demimonde (1.78:1; 1080p/24; 00:18:50) – This 2013 illustrated audio essay, written and narrated by film scholar Dudley Andrew, explores director Kenji Mizoguchi's interest in the theater, art, and fiction of seventeenth- and eighteenth-century Japan, and locates the roots of his idea for the adaptation of The Life of Oharu in his second postwar film, Utamaro and his Five Women.
Commentary – Recorded by the Criterion Collection in 2013, this commentary by film scholar Dudley Andrew plays over the first twenty-eight-minutes of the film.
The Travels of Kinuyo Tanaka (1.33:1; 1080i/60; 00:31:13) –In October 1949, actor Kinuyo Tanaka, serving as an envoy of the arts, embarked on a three-month tour of America, visiting Hawaii, California, and points east, a trip that would prove to be a turning point in her life. This film by director Koko Kajiyama documents Tanaka's controversial journey through archival footage and photos. It was produced in association with Geiyu-kai and was screened as part of an exhibition at the National Film Center in Tokyo in 2009.
Booklet: The booklet features an extensive essay by film critic Gilberto Perez, in addition to the usual production stills, film credits, and information on the transfer.
The Definitive Word
Overall:
[Rating:4/5]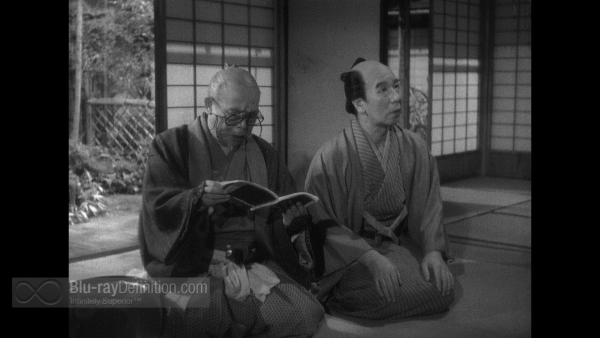 Rapturous in its beautiful, smoothly flowing imagery, often heartbreaking in its tragedy, and always pointed in its obvious derision towards social inequities, The Life of Oharu is a thoroughly marvelous piece of work from the Japanese master Mizoguchi Kenji. This effort from the Criterion Collection is well done as well, though not flawless.
Additional Screen Captures
[amazon-product]B00CEIOH8C[/amazon-product]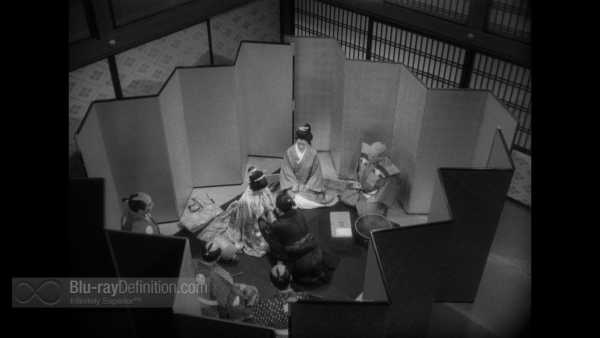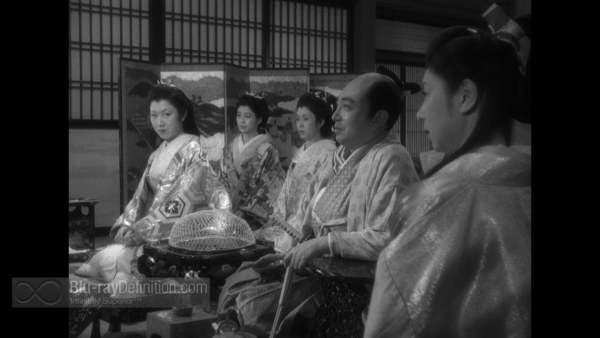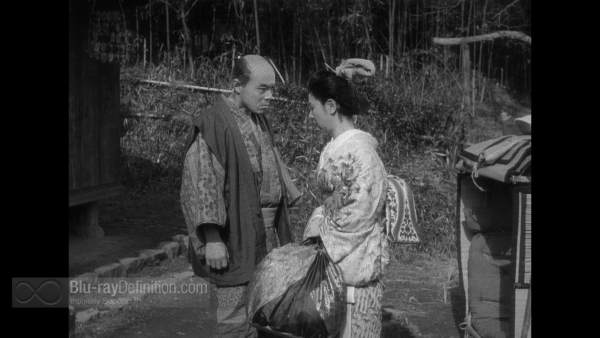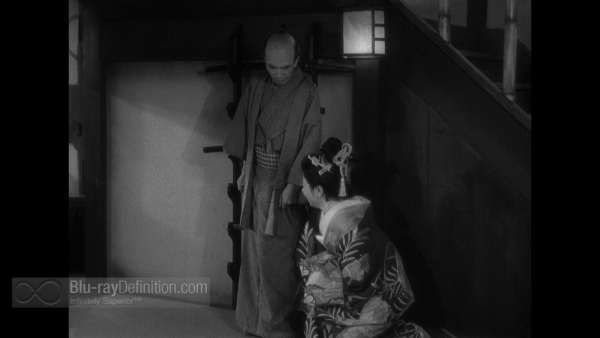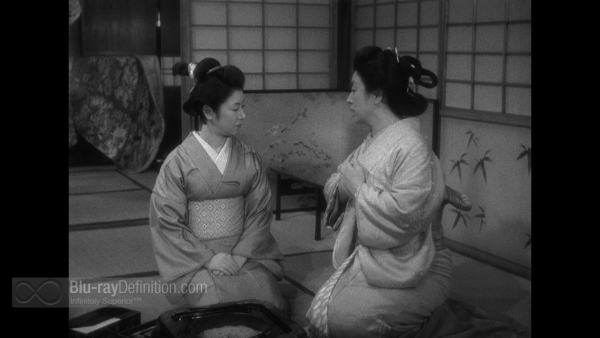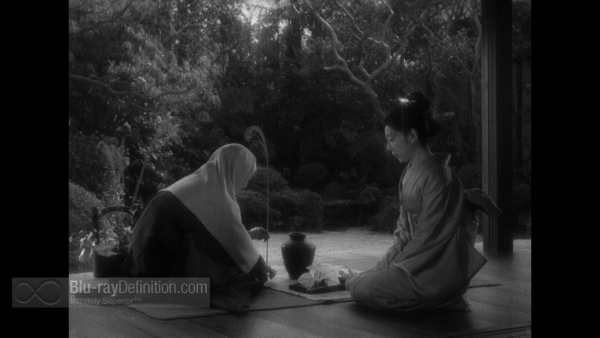 [amazon-product]B00CEIOH8C[/amazon-product]