– –
The Series
[Rating:4/5]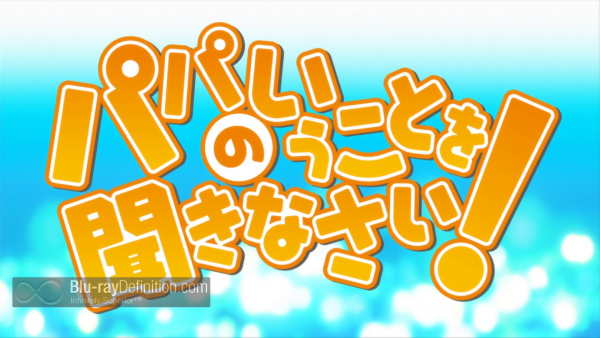 Listen to Me Girls. I Am Your Father! or Listen to What Daddy Says! (パパのいうことを聞きなさい!) is based on a light novel series written by Matsu Tomohiro and illustrated by Nakajima Yuka. The story puts a somewhat unusual twist on the familiar themes of harem, lolicon and fan service in a family comedy/drama setting.
When college student Yūta Segawa's older sister dies in a plane crash, she leaves behind her three daughters aged fourteen (Sora), ten (Miu), and three (Hina). Unwilling to let the family members split the three girls up, Yūta decides to take on the responsibility of raising the three girls on his own, just as his sister did with him when their parents died. Now all four of them are squeezed into a tiny one-room apartment that is really meant for college students, but it also presents an opportunity. Raika, the strange yet beautiful girl from Yūta's sightseeing club, has an affinity for cute things, and seems to be interested in getting involved in Yūta's life now that he's taking care of his cute neices. Awkwardness abounds, however, as the eldest, Sora, is secretly harboring a crush on him, and is jealous of Raika. But don't worry, Sora and Miu are only his step-nieces, so it's okay, or is it?
A strange and wonderful family story that also finds time to be funny, just a bit racy, and play on the expected genre trademarks, Listen to Me Girls is most successful because it builds an honest relationship between Yūta and his nieces, slowly, but surely. When times get tough, you get the sense that they will pull together and through it all. Sometimes the series' overuse of some gags can be a bit annoying, like Raika's constant beating of sightseeing club leader Sado with a harisen (a large paper fan) when he lapses into his perverted thoughts. For the most part, however, this series is spot on in delivering a sincere story with lovable characters.
Video Quality
[Rating:3.5/5]
While the animation looks good for Listen to Me Girls on Blu-ray, the transfer is a little disappointing. There is some obvious softness and strong color banding in the fills, especially in some of the darker, shadowy scenes. Apart from that, its generally satisfying, especially in full motion as opposed to these screen captures, but not in the upper echelons of anime on Blu-ray.
Audio Quality
[Rating:4/5]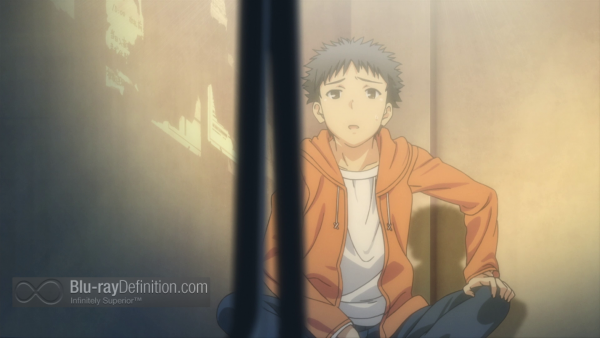 Only the original Japanese-language soundtrack is provided for Listen to Me Girls in DTS-HD Master Audio 2.0 stereo (48kHz/24-bit). It works for this mostly dialogue-driven program with an at times quirky musical score. The standout voice actor is Horie Yui with her deadpan, emotionless voice for Raika.
Supplemental Materials
[Rating:2/5]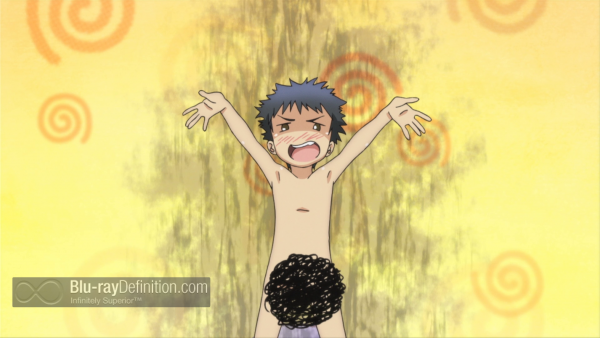 There isn't much unusual offered here, but the collection does include the OVA "Warmth."
OVA: Warmth
Clean Opening Animation
Clean Closing Animations
Sentai Filmworks Trailers
Disc Credits
The Definitive Word
Overall:
[Rating:3.5/5]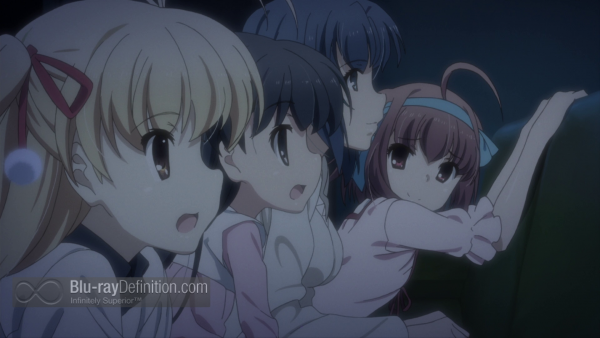 Listen to Me Girls. I Am Your Father! is a nice change of pace for those who want to see anime with familiar content reworked in a unique way. It may not be wholesome family fare, but it is an amusing and heartfelt family dramedy that will keep you interested right to the end.
Additional Screen Captures
[amazon-product]B00KH57UXI[/amazon-product]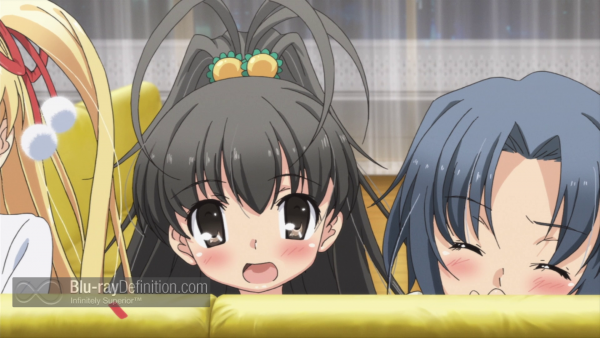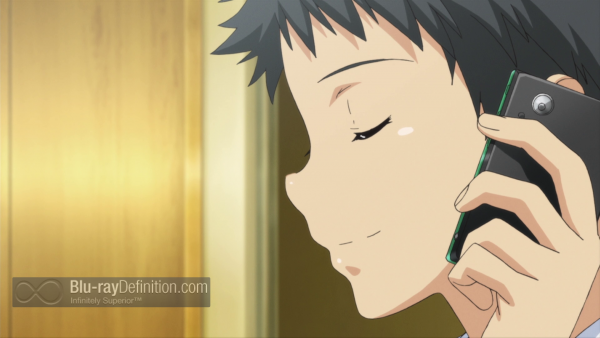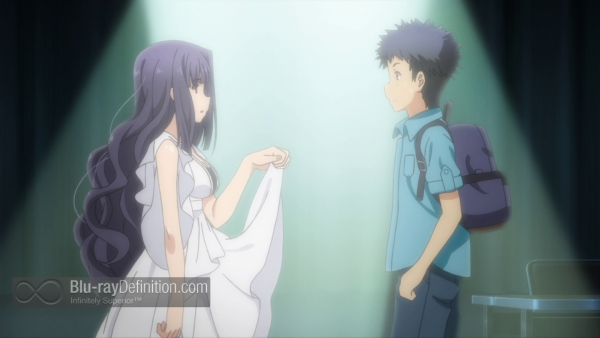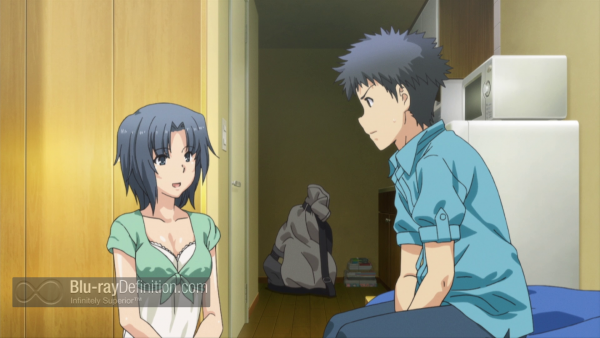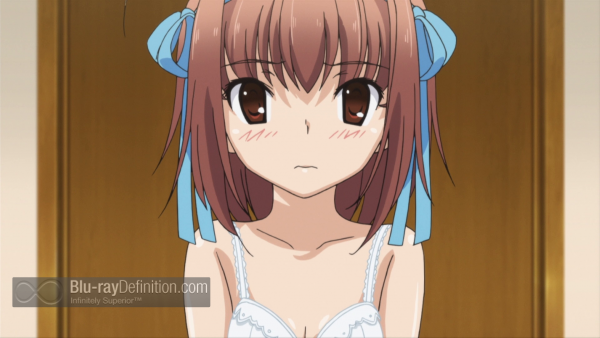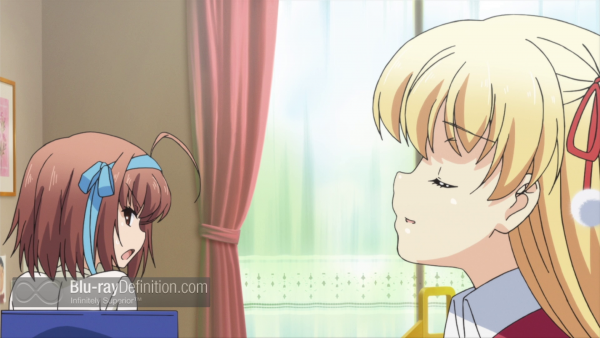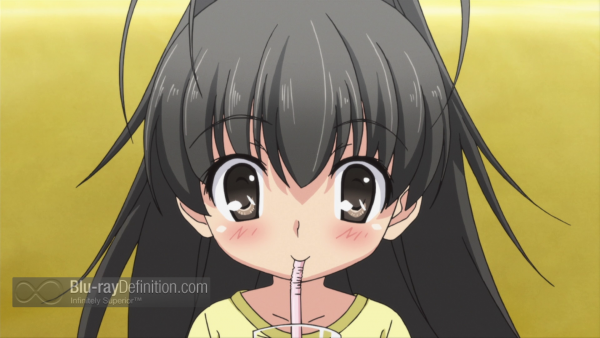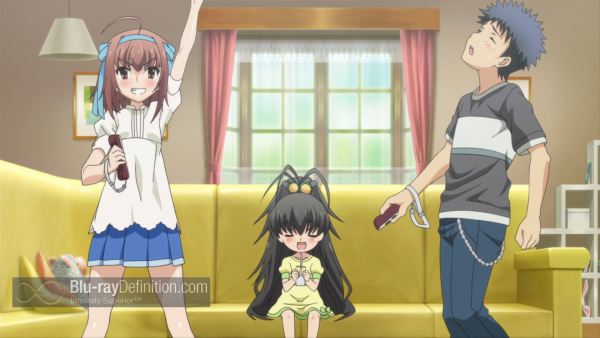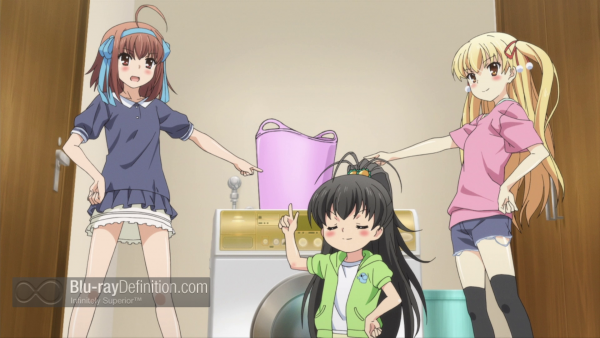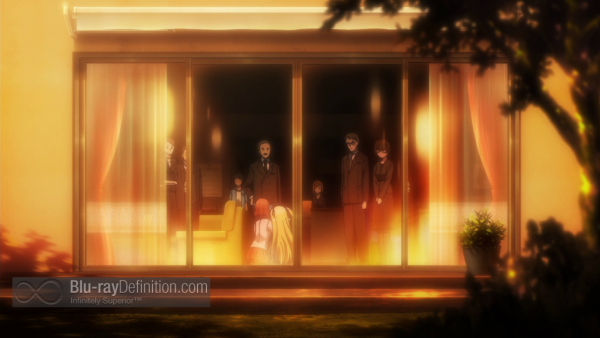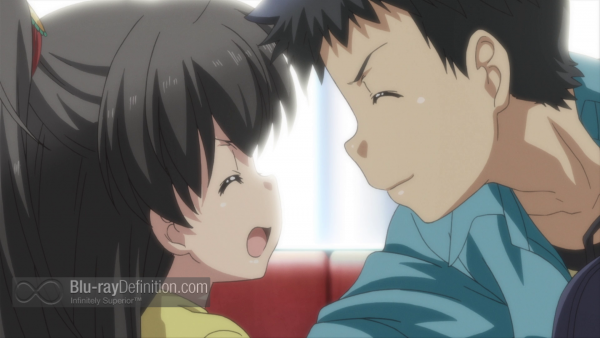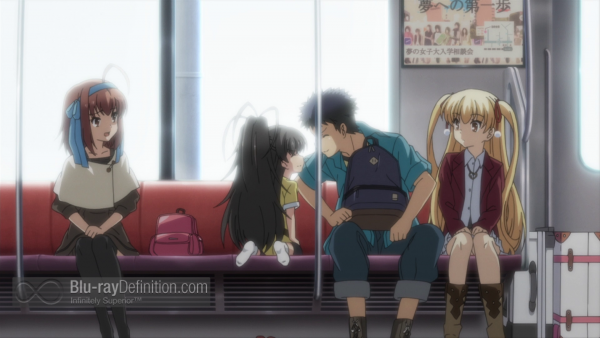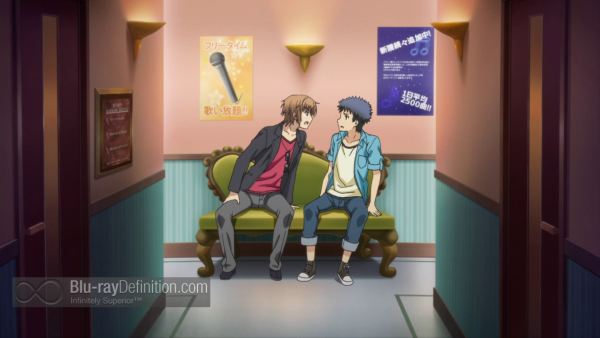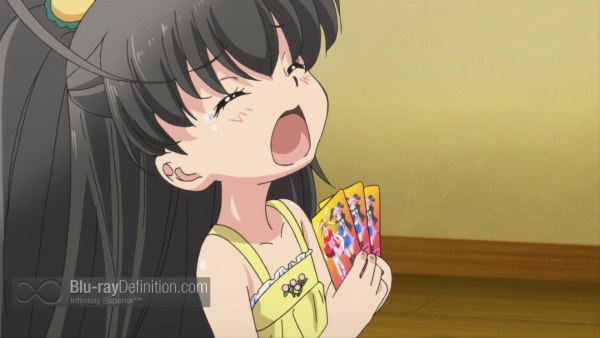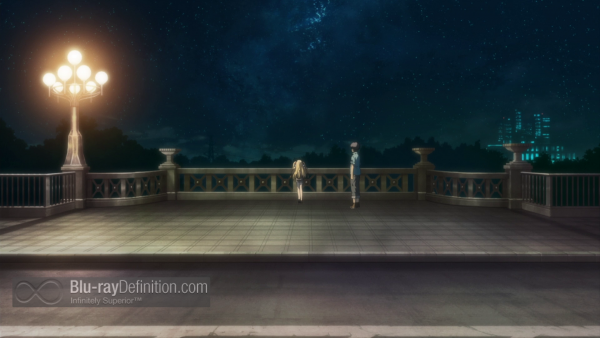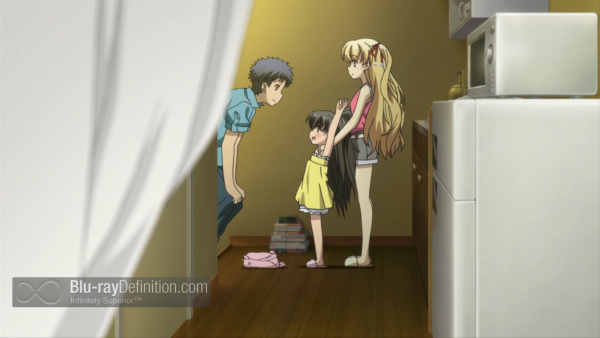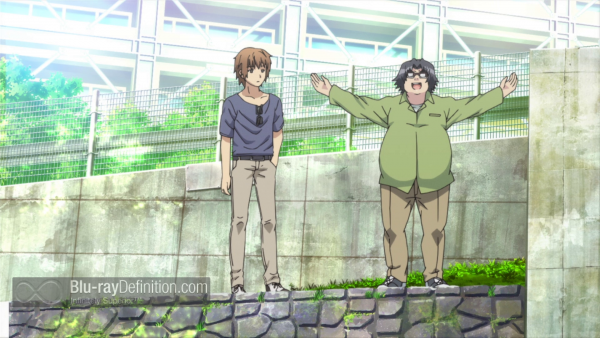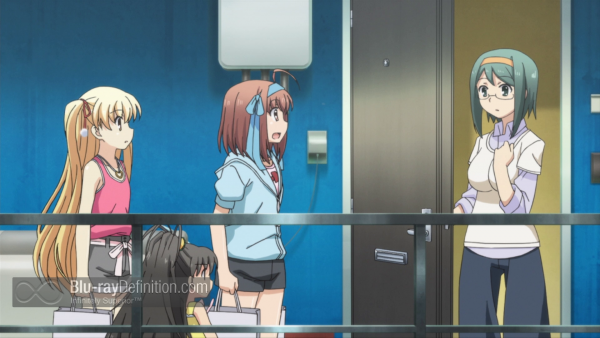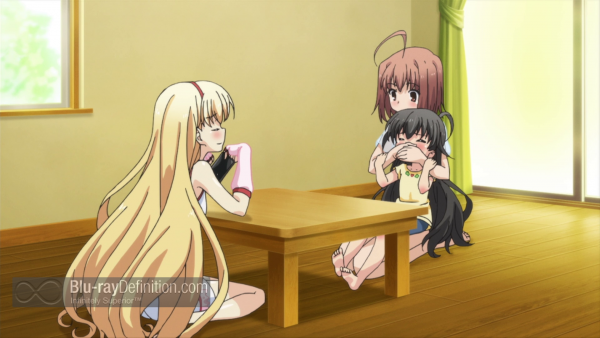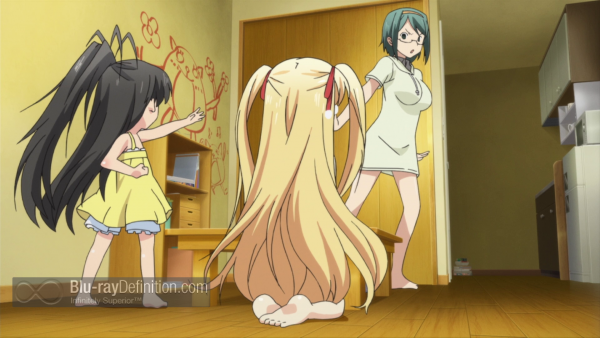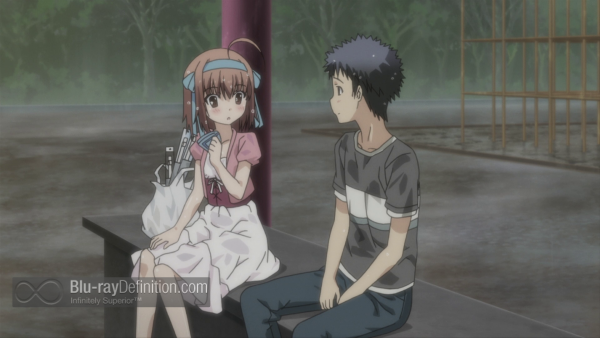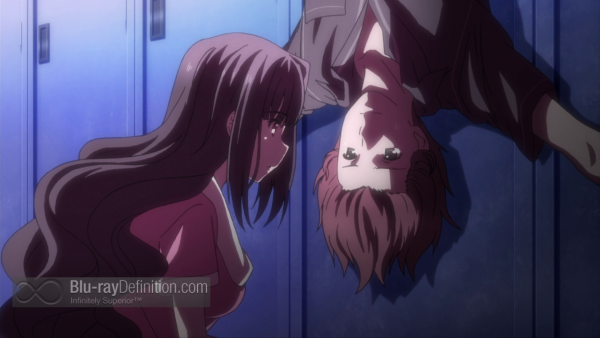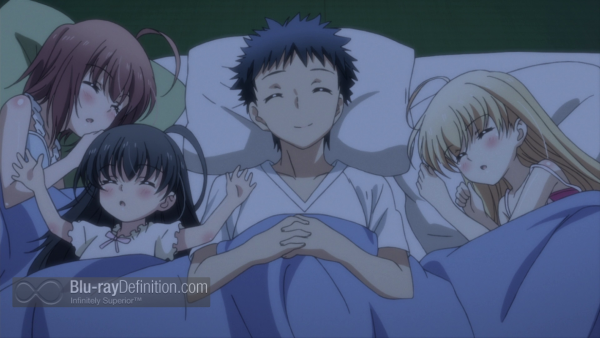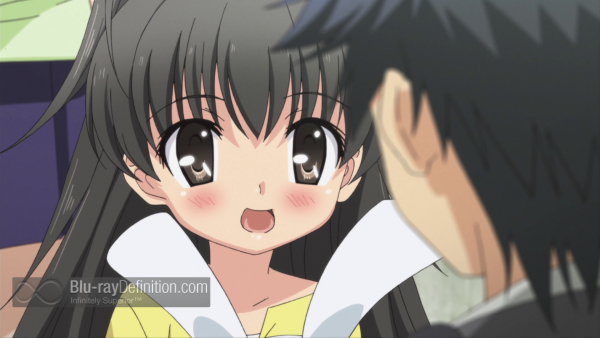 [amazon-product]B00KH57UXI[/amazon-product]