– –

The Series
[Rating:4/5]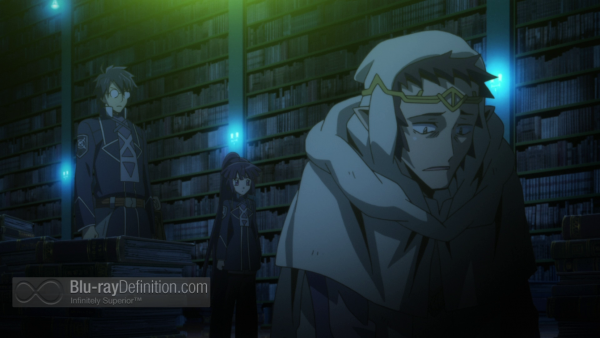 Continuing with Log Horizon (ログ・ホライズン): Collection 2 and starting where we left off Shiroe begins to learn a bit more about the World Fraction spell. Things that affected him in the real world have now carried on into the game itself. Our same lovable heroes are back in addition to a younger cast of characters who have the spotlight shine on them as well. This shift isn't all bad and it allows the show to breathe. Keep in mind that even though this set cries the moniker of "Collection 2" it's really only the second part of season one. This set includes episode 14-25.
Certain little quirks in this expanded universe caught my eye like certain characters who would normally be useless, background characters, or just used as eye candy in a regular RPG or Massively Multiplayer Online Role-Playing Games (MMORPGs) now have actual personalities and free will of their own. They help out and occasionally deceive our fellowship during some of their adventures. The wit and fun factor are still present in this series even if more of the focus shifts to other players and other perils. The Goblins are out in force and are amassing a huge army that will be unleashed upon the virtual world. Keep in mind that when I say virtual world it's actually still the virtual world but it's turned real.
Log Horizon: Collection 2 kept my interest just like the first part of the season. It was not dull, but it did involve a bit more exposition mostly due to how expansive the world is. It builds up as you continue moving forward. The action and one-on-one battle scenes are still quite spectacular and put you behind the controller, so to speak. Seeing the crazy fighting moves and game tactics put to use is a hoot and really pulls you in to this vast world. Just like the first part, this second collection comes equipped with yellow and white subtitles that will translate what the writings on the walls mean, in addition to translating the super moves and magic used throughout.
I don't think the creators of this show have stopped just yet. There's a second season in the works and I'm hoping it'll be more than 20-episodes long. If so, it will most likely get split into two more volumes just like Collection 1 & Collection 2 were. The only drag there would be waiting for both volumes to be released. In any event Log Horizon: Collection 2 continues the fun antics and is a worthy set on Blu-ray. Seek it out!
Episodes
14. Universal Turbulence
15. Attack
16. Return of the Goblin King
17. A Lazy, Cowardly Princess
18. Expeditionary Force
19. Chasing After Them
20. Contract
21. Waltz for Two
22. The Swallow and the Baby Starling
23. The Apprentice Magician
24. Confusion
25. The Libra Festival

Video Quality
[Rating:4/5]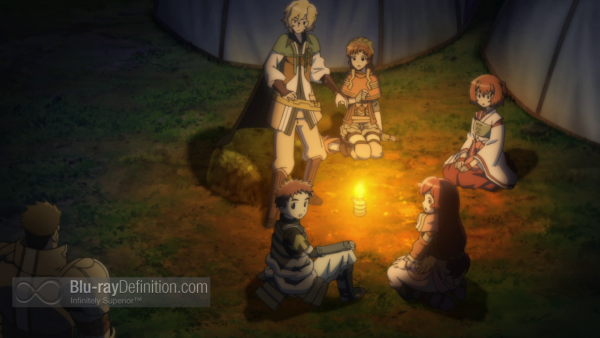 Log Horizon: Collection 2 is presented in 1.78:1 widescreen. This second collection remains consistent just like the first collection and it's still quite impressive for an anime. Colors are vivid, edge enhancement is nowhere to be found, and contrast and sharpness levels are kept at a steady level. Pixilation and banding were also kept at minimal levels — if anything, it was some of the CGI enhanced scenes that may have "bloomed" and strobed a bit. The majority of the show is traditional hand drawn animation, with CGI flourishes. All things considered it's about as good as its predecessor.

Audio Quality
[Rating:4/5]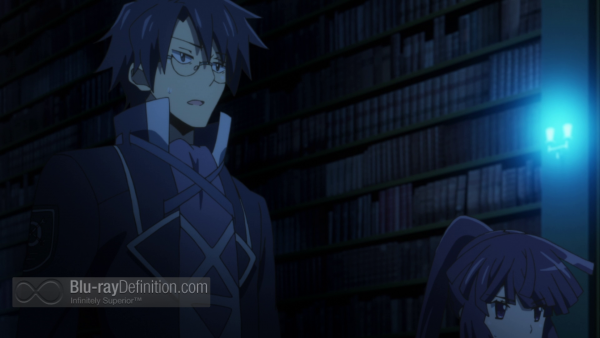 Log Horizon: Collection 2 is presented in DTS-HD 2.0. The soundtrack on collection 2 is filled with many action scenes and the 2.0 soundtrack is aggressive without being oppressive. Sound levels are restricted to the two main channels out in front and everything from the voices to the action packed scenes stay clear and balanced, without running into each other. It's definitely not a jumbled mess of a series in terms of sound quality and I am grateful for that. Dialogue levels retain depth and stay clear and crisp free of echoing and any other potential anomalies. It's a winner!

Supplemental Materials
[Rating:0.5/5]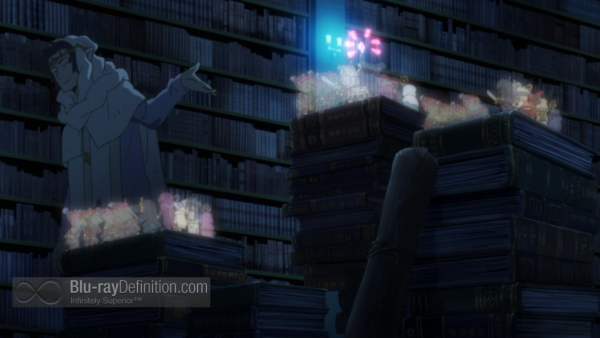 Log Horizon: Collection 2 features textless opening and closing credits and trailers for other Sentai Filmworks productions.
Clean Opening Animation (HD)
Clean Closing Animation (HD)
Sentai Trailers (HD)

The Definitive Word
Overall:
[Rating:4/5]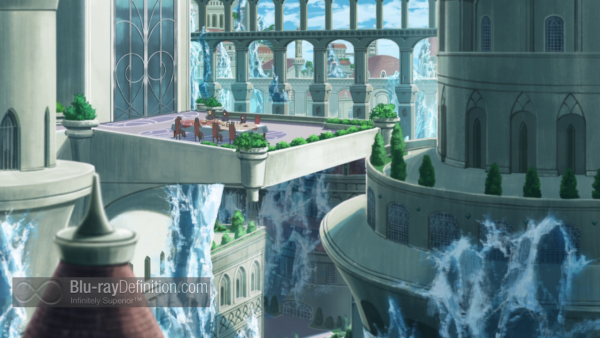 Log Horizon: Collection 2 is a very consistent follow up to Collection 1 but it's obvious that both collections were cut from the same reel. Play them together and it's like one giant episode. The video and audio quality are above average and the extras are non-existent. Log Horizon: Collection 2 is an outstanding set and is recommended.
Additional Screen Captures
[amazon-product]B00NW6KWV6[/amazon-product]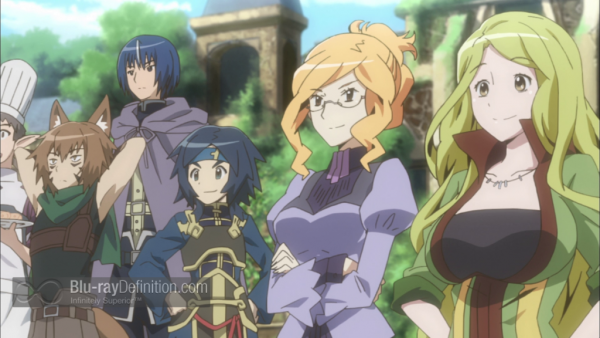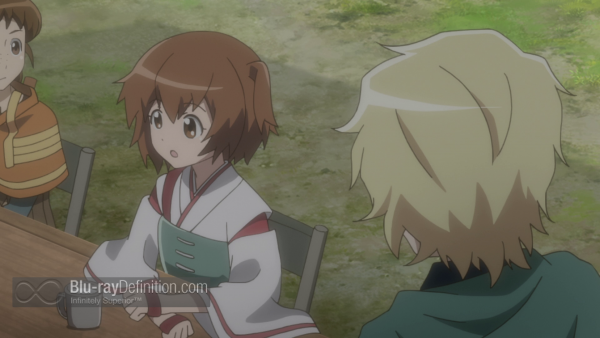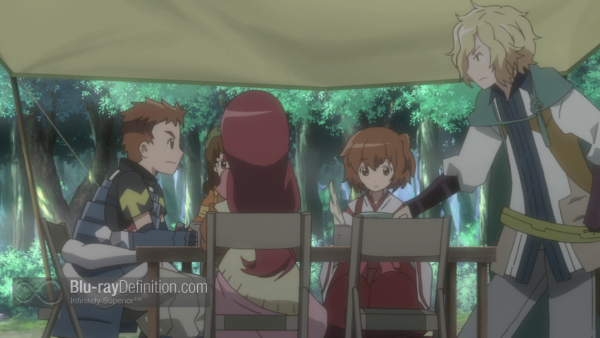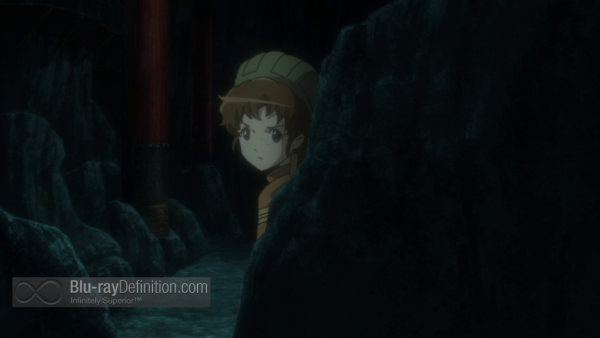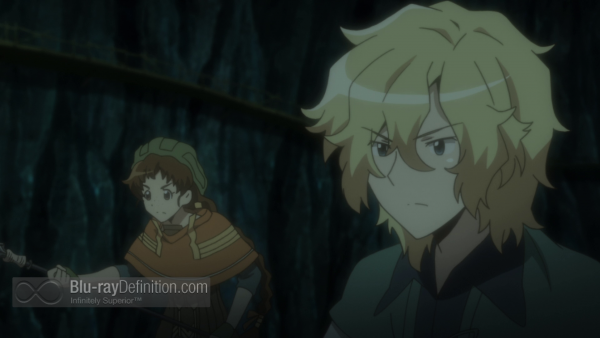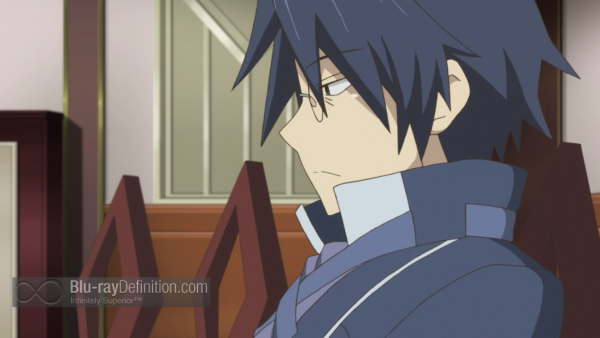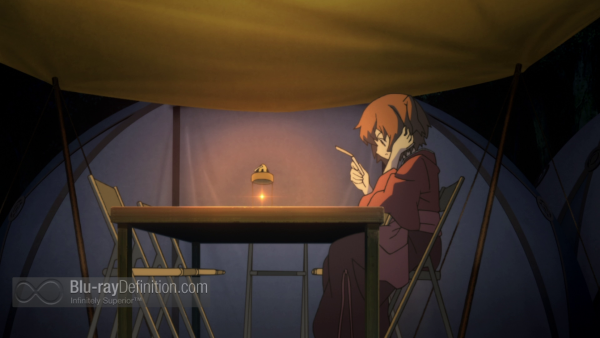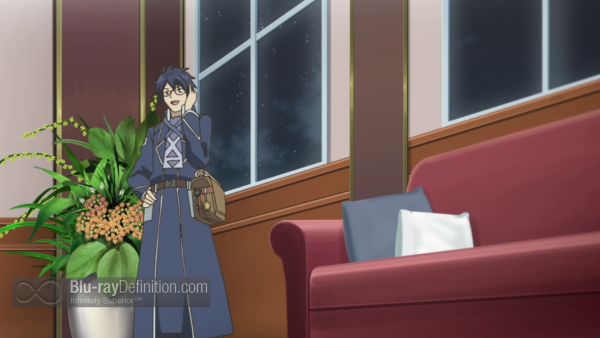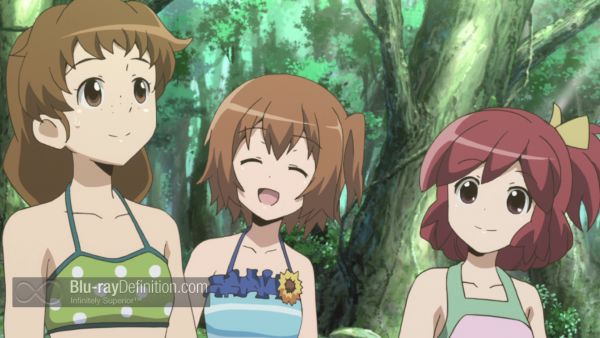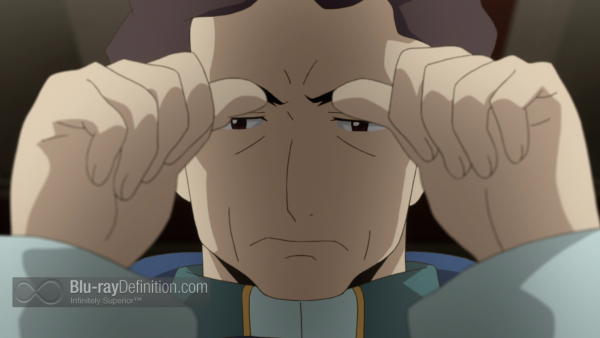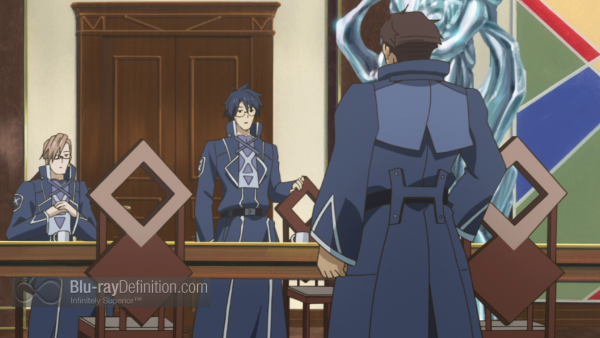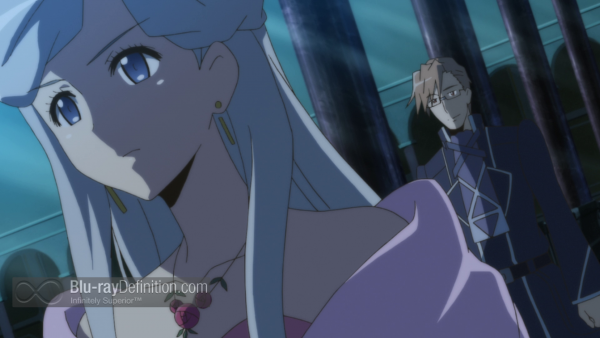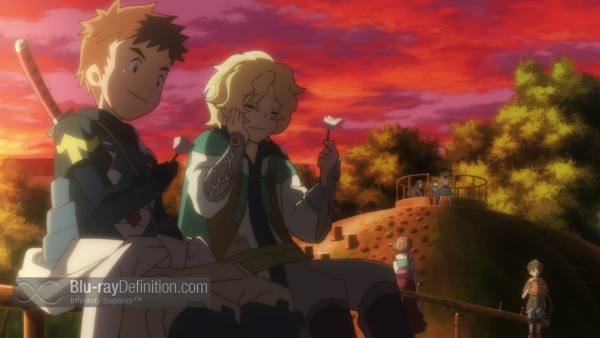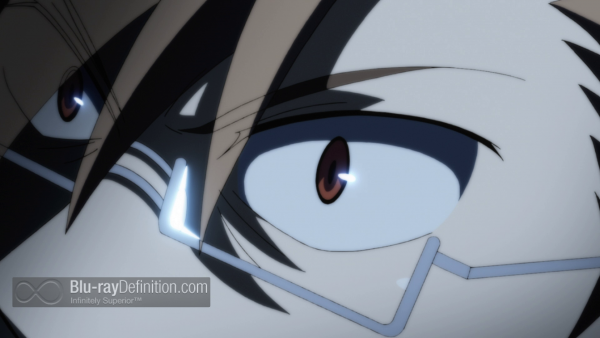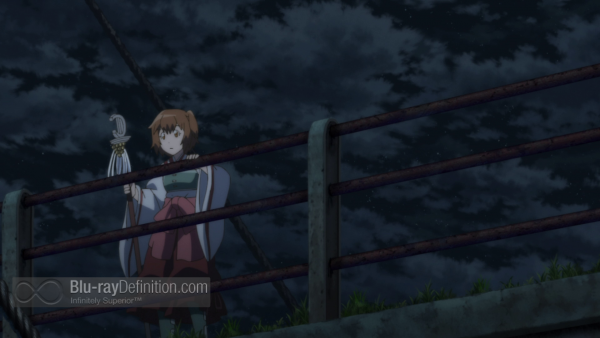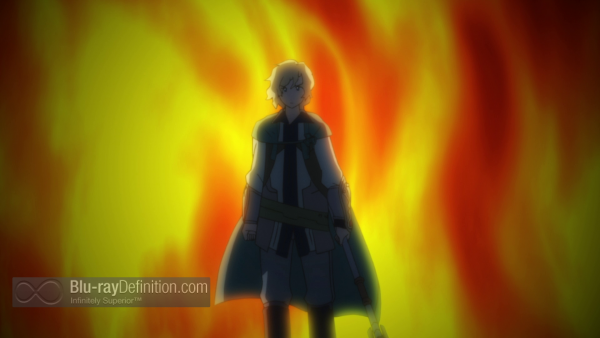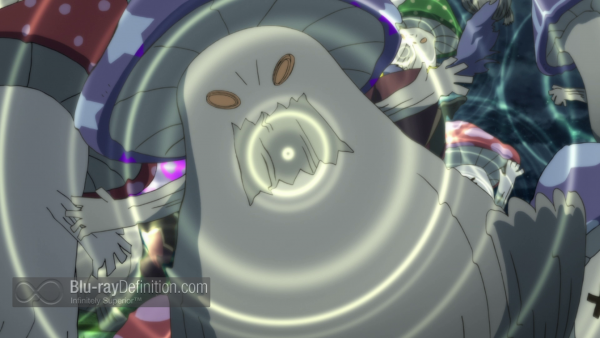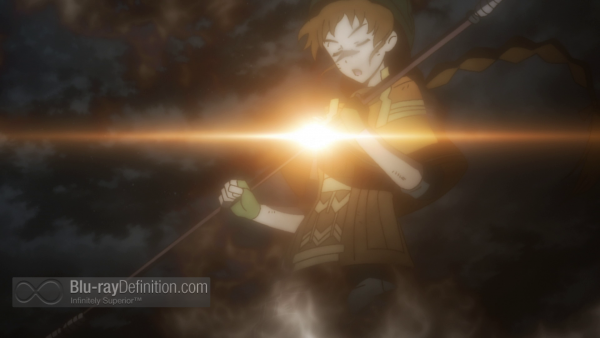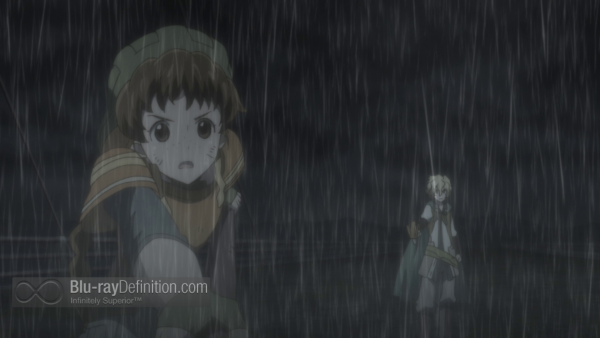 [amazon-product]B00NW6KWV6[/amazon-product]