– –

The Series
[Rating:3/5]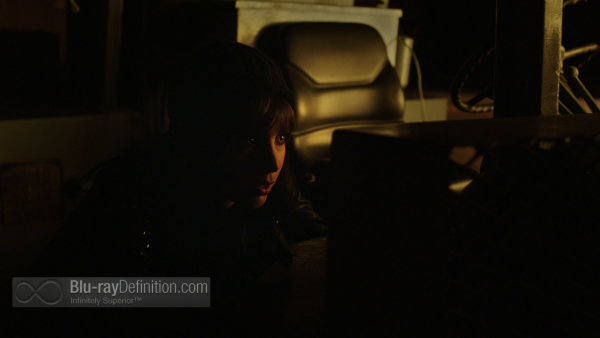 In my review of the third season of Lost Girl, I said the series was "firmly establishing itself as a perfectly sexy replacement for all of those who were missing and longing for the next Buffy to come along." I may have spoken too soon. After what was an incredible third season and one with an exciting cliffhanger, the writers hit a lull in this fourth season. From the first episode, "In Memoriam", it feels like something is wrong. We don't see the series' main protagonist Bo (Anna Silk) until the closing moments of the episode. And it carries on like that for a good while, because Bo is lost, stuck on a train somewhere, and her friends back home, Kenzi (Ksenia Solo), Dyson (Kris Holden-Ried), even her girlfriend Lauren (Zoie Palmer) have all had their memories of her wiped clean – by someone.
The entire season feels off kilter, in fact. Tamsin (Rachel Skarsten), an interesting Dark Fae valkyrie introduced in season three who was just coming into her own (and also developing a bit of a "rapport" with Bo) comes back this season completely different – literally. After nearly dying after her attempt to turn on Bo (she was contractually obliged and couldn't get out of it), transforms into a pre-teen. Granted, she's a rapidly growing pre-teen, and soon she becomes a teenager and then she's back to her adult self, but her personality is off. She's not the tough gal she was anymore, she's unsure, timid, and a bit ditzy. Since Kenzi is the one who took care of her, Kenzi becomes sort of her mother/big sister.
The writers are really all over the place with this season, though. There are the Una Mens, a group of Fae overlords who are out for blood and, really, out to put the kibosh on Bo, the unaligned Fae – it just won't do. But one big bad guy wasn't enough for them this season, so they give us The Wanderer/Rainer who, well, wait, is he a bad guy? I don't know. Bo's in love with him suddenly, slighting both Dyson and Lauren, and even her BFF Kensi, but Trick (Richard Howland) is not happy. So they've blown up nearly all the relationships in the series, even the friendship between Bo and Kenzi, so key to keeping the series centered and light, is adrift here. But the real shocker is they kill off a major character, as if they'd simply run out of ways to "mix it up" if you will.
In all, season four is a perplexing and dour season that forgets about the humor and friendships at the heart of the series and instead plunges everyone into turmoil and misery.
Video Quality
[Rating:4/5]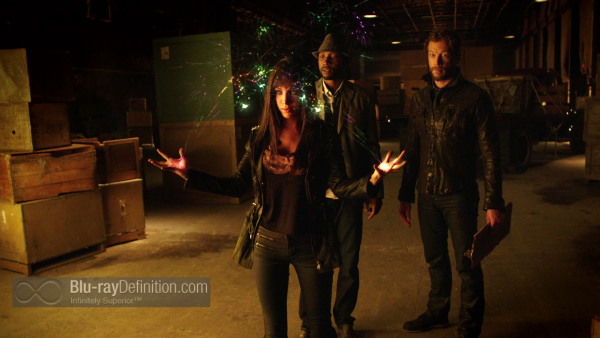 Lost Girl is an HD production shot on the Panavision Genesis HD Camera. The series is one that lingers in the dark most of the time, and as such we get a lot of low light photography noise in the imagery and some softness. Contrast is good when the brighter scenes take hold as is color reproduction. There's so much black, grey and other drab colors here, that the splashes of brighter primaries really do pop nicely off the screen, such as the vermillion reds in Vex's S&M outfits or Kenzi's bright lipsticks and wigs. The series is encoded onto Blu-ray in AVC/MPEG-4 at 1080p.
Audio Quality
[Rating:3.5/5]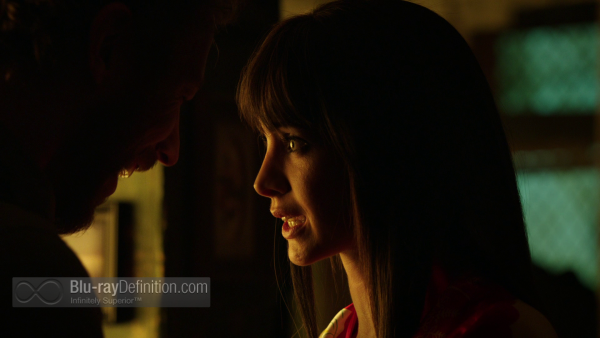 Lost Girl has never really taken full advantage of the surround format given the type of series it is. It's just an average television mix that never really draws you into the action. Some mild atmospherics are audible in the surrounds. The opening theme sounds a bit harsh in the high end, but the rest of the mix is rather smooth across the board. Dialogue is clear and full.
Supplemental Materials
[Rating:2.5/5]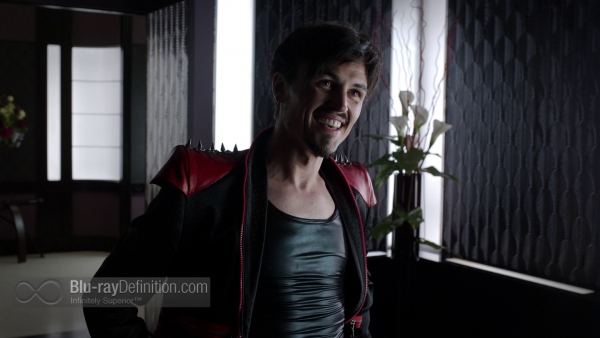 Cast Roundtable: Sneak Peek Behind the Scenes (1.78:1; 1080p/24; 00:12:20)
Lost Girl: Inside Look at Season 4 (1.78:1; 1080p/24; 00:35:01)
Lost Girl Panel at San Diego Comic-Con (1.78:1; 1080p/24; 00:25:36)
Lost Girl Panel at New York Comic Con (1.78:1; 1080p/24; 00:26:25)
The Definitive Word
Overall:
[Rating:3.5/5]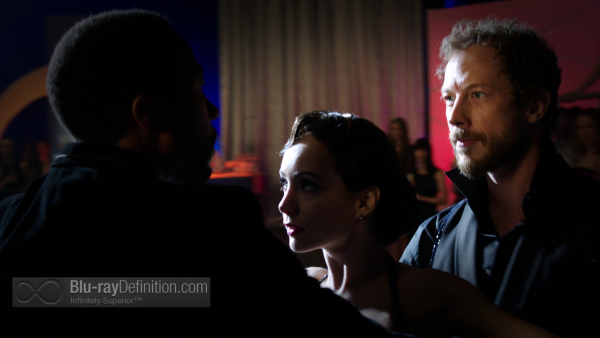 Hopefully they can turn things around for the fifth season, because this is one lull in what has thus far been an enjoyable and fun series. Lost Girl is still worth sticking with, but season four is probably only worth renting, unless you want to keep your collection complete.
Additional Screen Captures
[amazon-product]B00HUNQDXI[/amazon-product]
[amazon-product]B00J49R0JW[/amazon-product]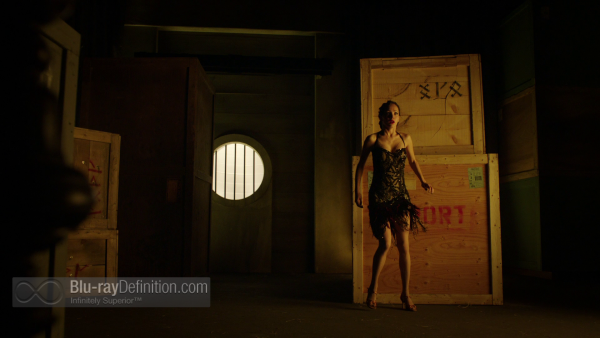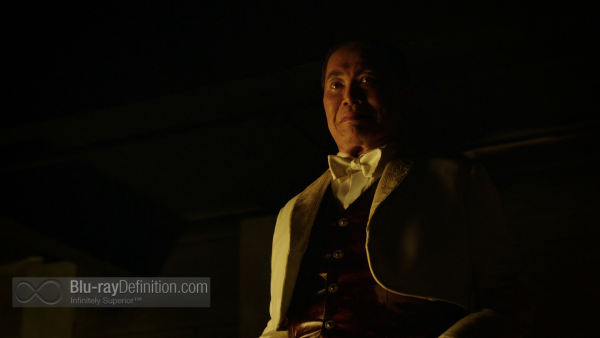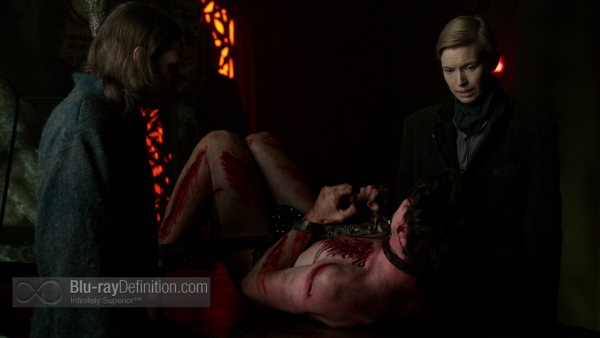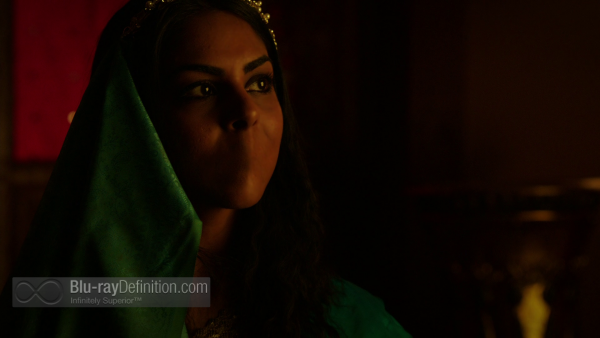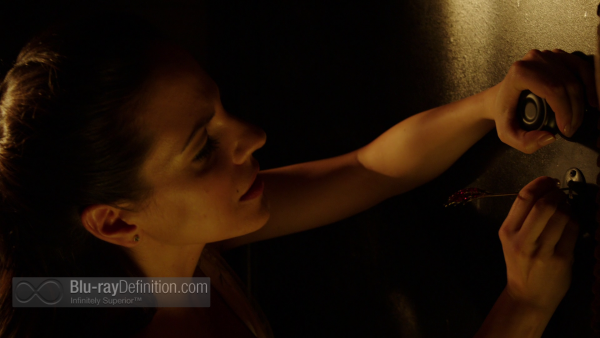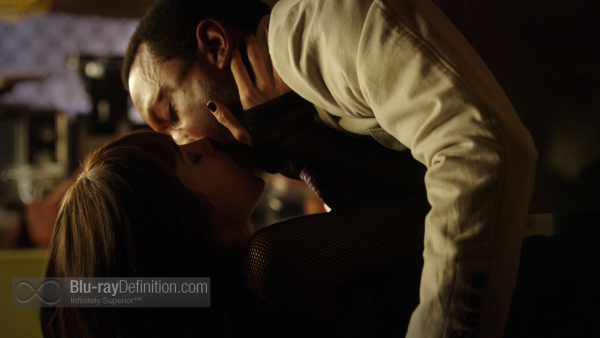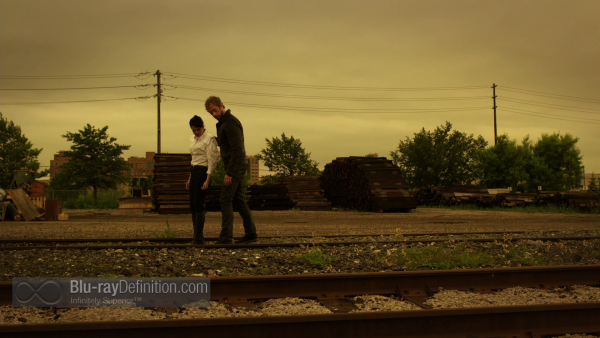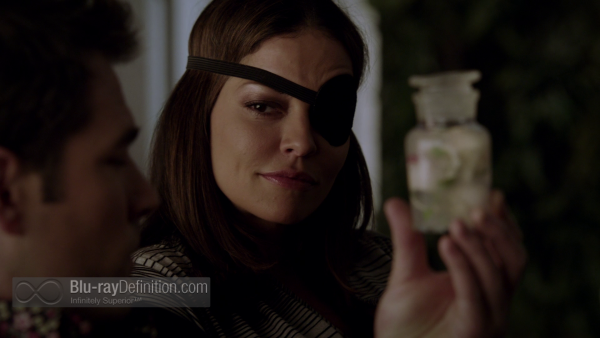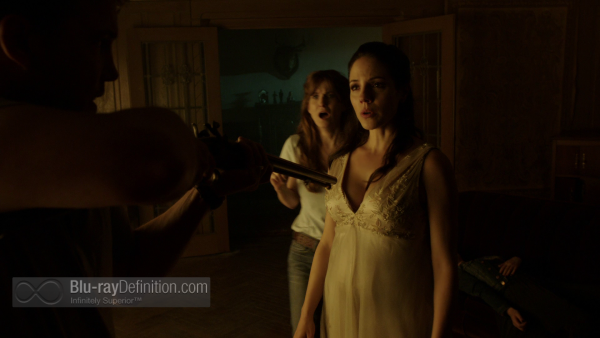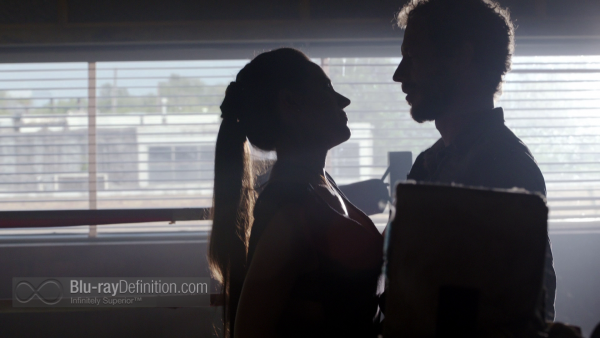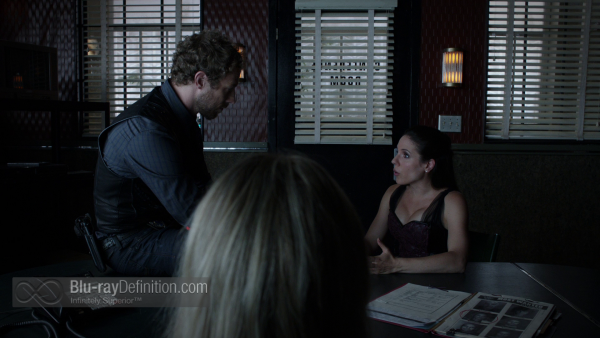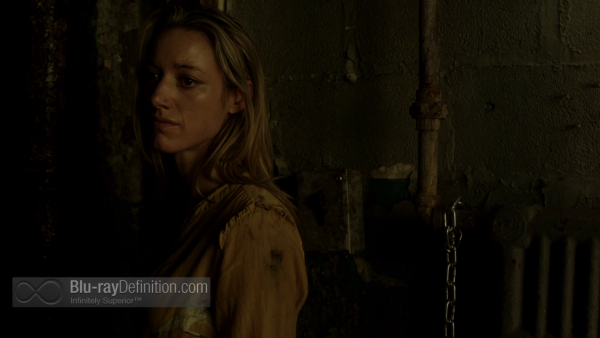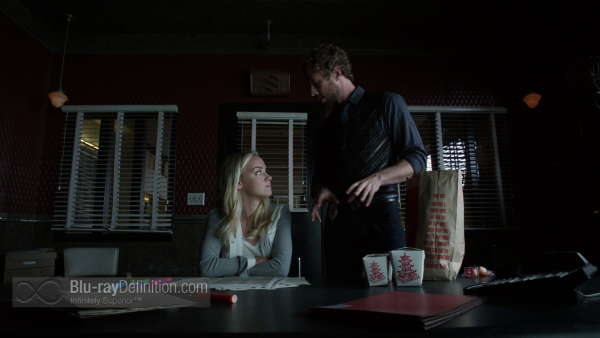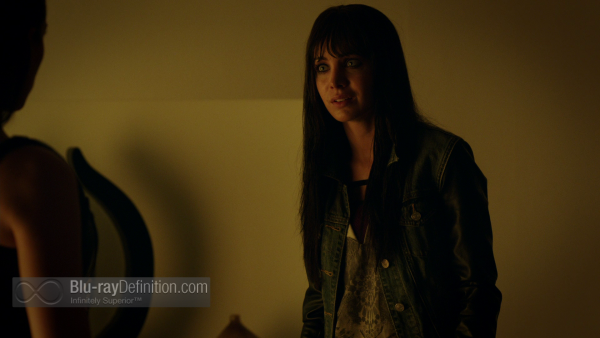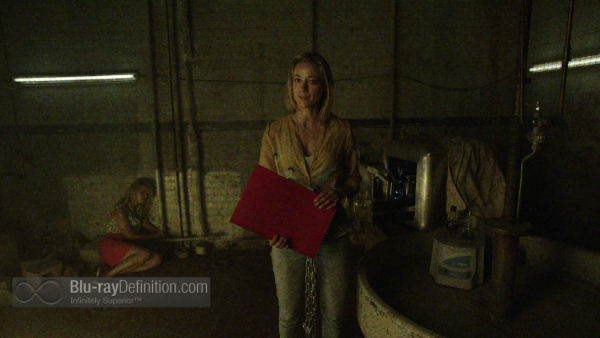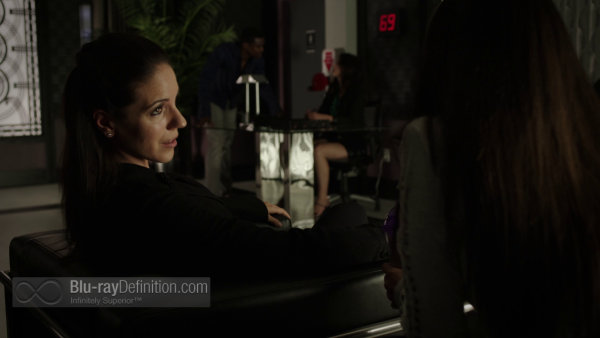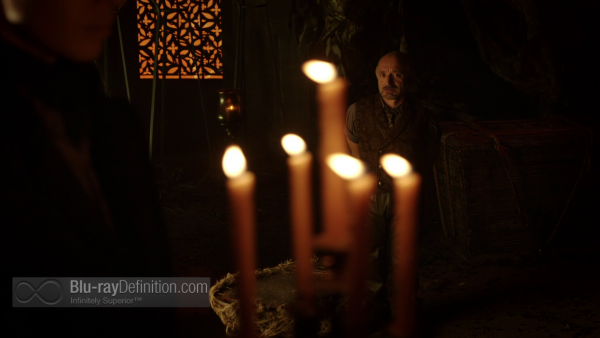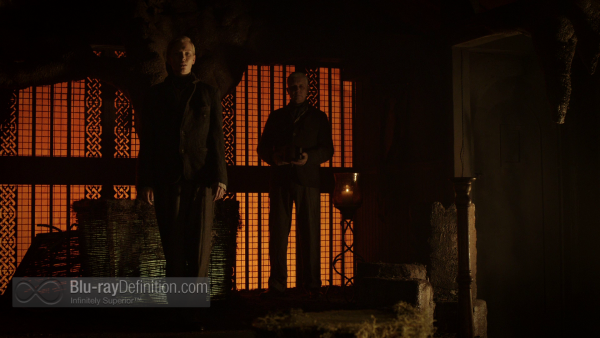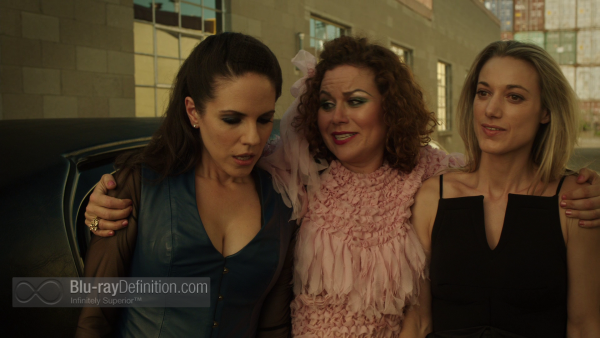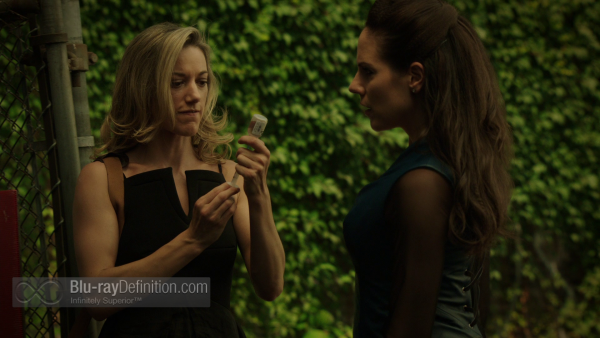 [amazon-product]B00HUNQDXI[/amazon-product]
[amazon-product]B00J49R0JW[/amazon-product]