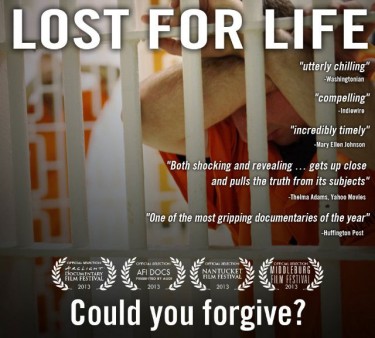 – –

The Film
The new documentary Lost for Life starts with a phone call from the Bonner County Jail in Idaho. It's a collect phone call from one of the inmates – Brian Lee Draper – to his mother. His fragile male voice says he wants to come home, but he can't, he's being held for the murder of his fellow high school student Cassie Jo Stoddart. Draper was 16 at the time he committed the murder.
Lost for Life is not just the compelling story of the brutal murder which Draper committed, but it also tells the story of several other young men who are currently in prison for murders they committed while they were teenagers. But it's the spine-tingling opening scene of the documentary that will hook you – while Draper talks to his mom – the camera pulls away to reveal the bloody body of Stoddart. Chilling.
There are 38 states that allow minors to be sentenced to life without parole for committing murders. And Lost for Life presents us with a few of these men who committed murder while they were adolescents and were sentenced to life without parole.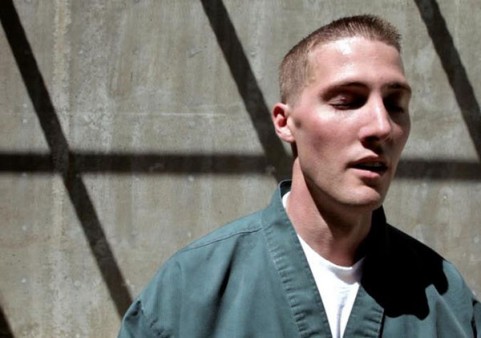 Torey Adamcik was an accomplice to Stoddart's murder, helping Draper stab Stoddart 29 times, 9 of which were fatal. We meet them in jail, men now, both having served time since the age of 16. Draper stutters when he mentions the murder, and he confesses that he was impressed by Eric Harris and Dylan Klebold, who committed the Columbine High School Massacre. He and Adamcik even videotaped Stoddart at school that very morning of the murder (the actual footage is shown in the documentary), further implicating themselves for premeditated murder. On August 21, 2007, both men were sentenced to life without parole, and another 30 years-to-life for conspiracy to commit murder.
Then there's Jacob Ind. He was 15 when he murdered his mother and stepfather. He actually enlisted a friend, Gabriel Adams, to commit the murders because he knew this guy was "looney tunes and I didn't want anything to be connected to the murders", Ind says. "I didn't want to see it, I didn't want to hear it, I wanted nothing to do with it, I just wanted them gone" he adds. Adams did end up shooting them, but it was Ind who shot the final life ending bullets. He's now serving life without parole. Ind is interviewed in the documentary, he's very articulate, handsome, and it's hard to believe that at the age of 15 this man was a cold-blooded killer.
Case number 3 – we meet Amber Ivy. Her brother Josiah Ivy was put into prison at the age of 16 for the cold-blooded murder of a couple he didn't even know, killing them in their dream home. Amber says in Lost for Life that it is a commitment to stay in someone's life with the circumstance, yet she stands by her brother no matter what he did. Josiah, sullen, eyes cast down, puts the blame on being raised in a religious cult, though his sister says that he's not embittered by anything that happened in their childhood.
And then there's Sean. A black man who was sent to prison at the age of 17 for shooting and killing a rival gang member. Sean describes his crime, and says that 'the first time he ever shot a gun he killed someone.'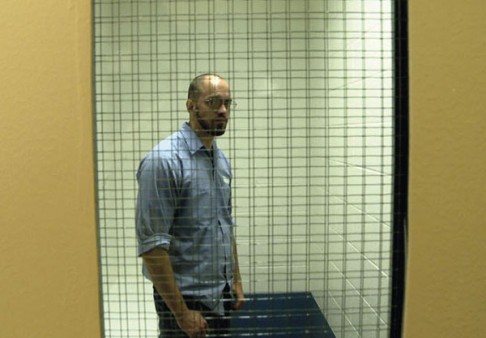 And it's not just the offenders who are featured in the documentary. Members of NOJVC (National Organization of Victims of Juvenile Offenders) members speak about what they have been through by losing people close to them, murdered by a juvenile. Jennifer Bishop can barely speak about what she has gone through — three family members of hers were killed by a teenager. And a spokesperson for the group says that "if you are willing to kill before you are 18, you are broken inside." A black mother emotionally describes how her three-year old son was killed in a drive-by shooting, by a juvenile.
But there is hope for these juvenile murderers. In 2012, the U.S. Supreme Court ruled that mandatory sentences of life without the possibility of parole are unconstitutional for juvenile offenders who are under the age of 18. Basically put, children are being put into an adult system, and it negates any chance for rehabilitation. However, it was left to the lower courts (state courts) to decide further individual cases.
In the documentary, Josiah says that he's made some bad decisions, and his sister Amber says that she can't bear the thought of him dying in prison. These juvenile murderers not only ruined the lives of the people they killed but also the lives of their loved ones. Lost for Life is a powerful documentary on a subject that's just not discussed in our society. It's riveting and essential viewing.