– –

The Film
[Rating:2.5/5]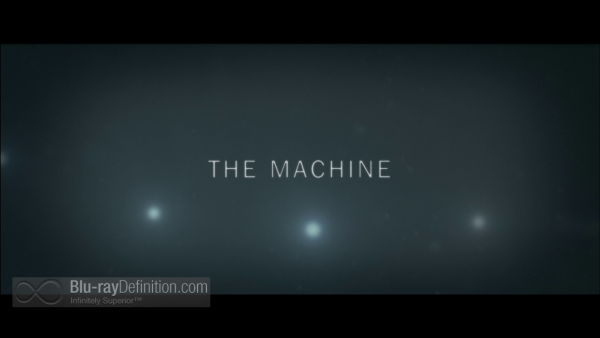 The indie cybernetics/A.I. sci-fi flick The Machine from writer/director Caradog W. James (Little White Lies) has made the rounds of film festivals since April 2013 starting at the Tribeca Film Festival and garnered some minor praise from genre fans. In reality, it is a slick-looking production given its relatively small budget and does try to confront some rather high-minded ideas and theories.
The crux of the story is a near-future world where a neo-cold war between the West and China has driven the Western world into a terrible recession and a new search for intelligent fighting machines has begun. The first steps have been taken in implanting chips in severely brain damaged soldiers returning from war. But there's a problem – the programming doesn't work, they lack empathy and, as we see in an early scene, even turn violent. One scientist, Vincent (Toby Stephens; TV's Black Sails), is determined to change this and is working on a new AI that can be alive, learn and grow, just like a human, and, eventually, infiltrate the Chinese government when downloaded into a humanoid android. Hs ultimate breakthrough comes when he hires a young programmer, Ava (Caity Lotz; TV's Arrow), whose theories on quantum computing allow them to take the next step. Ava is too inquisitive about the secret program, however, and ends up assassinated, leaving Vincent to carry on alone, eventually designing the ultimate thinking Machine (also played by Lotz). But Vincent comes to view the Machine as more than just a robot, despite urging from his superior (Denis Lawson) to turn her into a killing machine. He finds he wants to protect her and truly believes she is alive. He must, in fact, believe she is alive, because he is working for an even greater good – to save his sick daughter. As The Machine evolves and grows ever more attached to Vincent, even falling in love with him, the very military people that wanted her created begin to fear her and the evolution of her technology. Now the fight is on to save her consciousness from being taken away.
James' film is an acceptable sci-fi treatise, treading ground that many sci-fi films have tread before it. The paranoia of powerful intelligent robots, the sympathetic scientist, the shadowy government agency. He uses his limited resources to make The Machine interesting to watch straight through to the end even in its claustrophobic setting – this is a movie that rarely strays beyond the underground lab and testing area of its setting. Still, it's uneven, not quite knowing if it wants to go in the direction of conspiracy, unlikely love story between android and human, or dystopian tragedy. The acting also leaves much to be desired. While Lotz plays naïve perfectly, her tough android lacks believability. Stephens, meanwhile, is skulking about and brooding the entire film, a far cry from his frightful and swashbuckling pirate on Black Sails.
Video Quality
[Rating:3.5/5]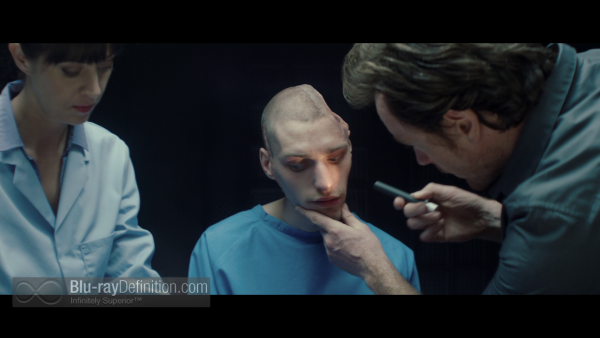 While this indie flick does what it can on the small budget to look sleek and modern, the AVC/MPEG-4 1080p encodement to Blu-ray hardly qualifies as reference quality. Some slight banding can be spotted and the murkiness of the imagery (one guesses the shadowy lighting might be there to cover the less-than-high-end production design) leave this looking a little soft and just a bit noisy.
Audio Quality
[Rating:3.5/5]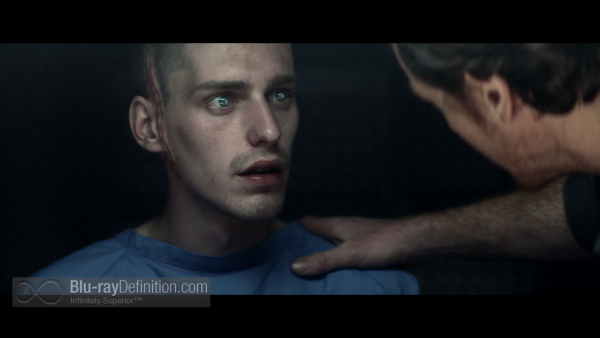 A lossless English DTS-HD Master Audio 5.1 (48kHz/24-bit) soundtrack is the sole option and while it doesn't have any major flaws, it is also just average as a mix and for a film such as this. The surround channels carry mostly just a low level of ambience with barely audible atmospheric foley effects. The dialogue is clear ad dominates the mix and there are occasional moments that allow the lower frequencies to flex, but not by much.
Supplemental Materials
[Rating:1.5/5]
Inside the Machine (1.78:1; 1080p/24; 00:15:34)
Theatrical Trailer (2.35:1; 1080p/24; 00:01:32)
The Definitive Word
Overall:
[Rating:3/5]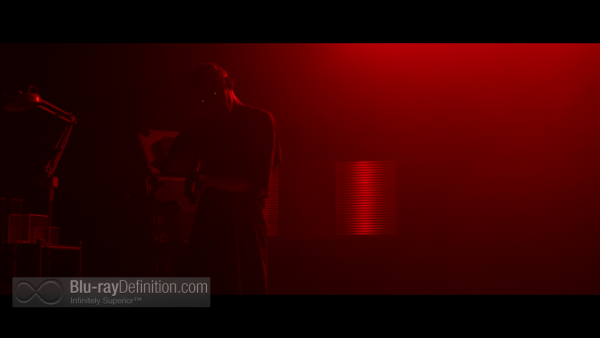 The Machine is a film that will appeal to ardent sci-fi enthusiasts, but one that should be saved for slow days where there's nothing much else on, or late night viewing. While it does successfully defy its limitations from a production standpoint, it is also hindered by a mundane story that tries to take on too many complex themes.
Additional Screen Captures
[amazon-product]B00J4LMJ3W[/amazon-product]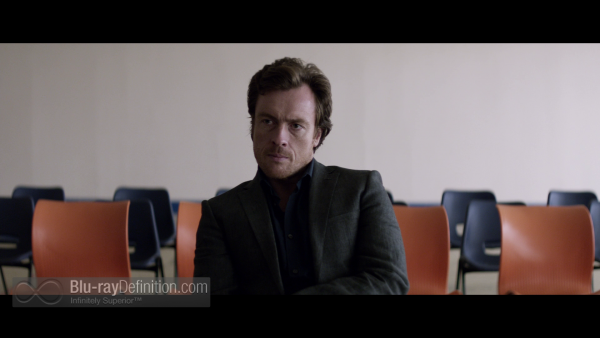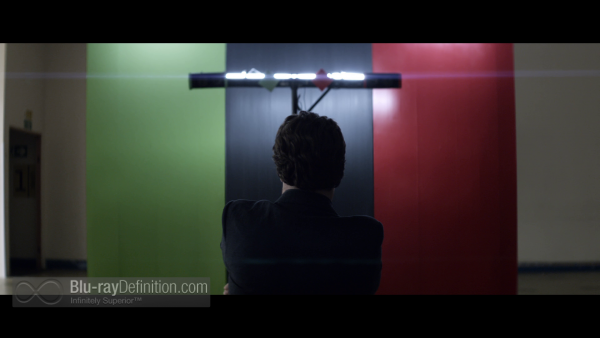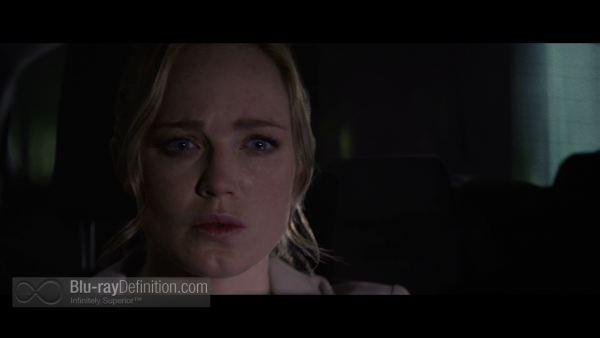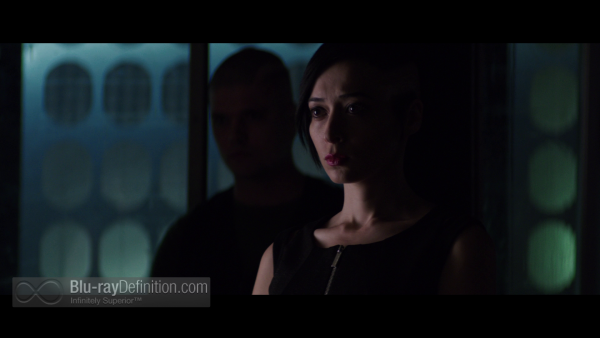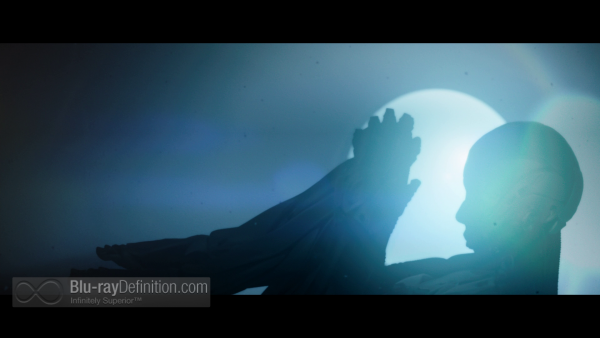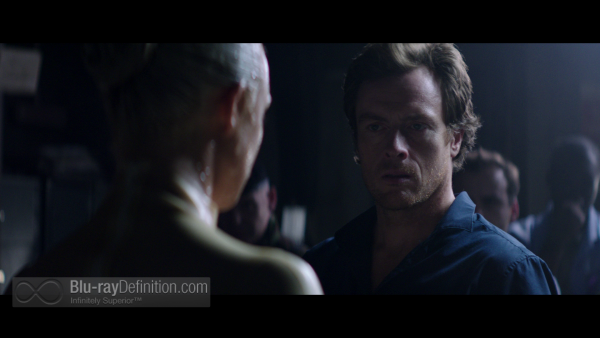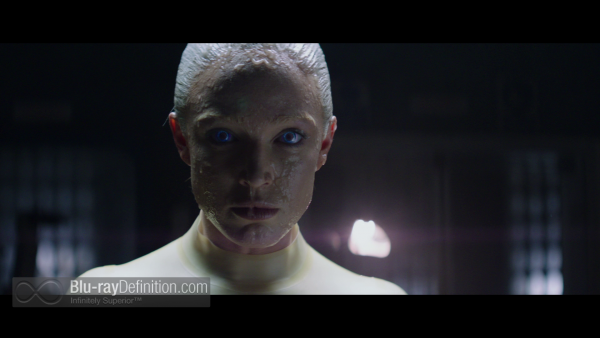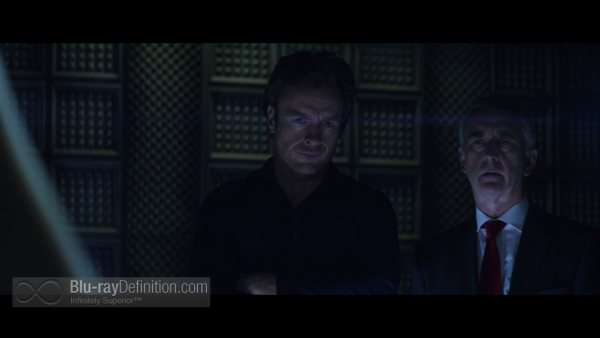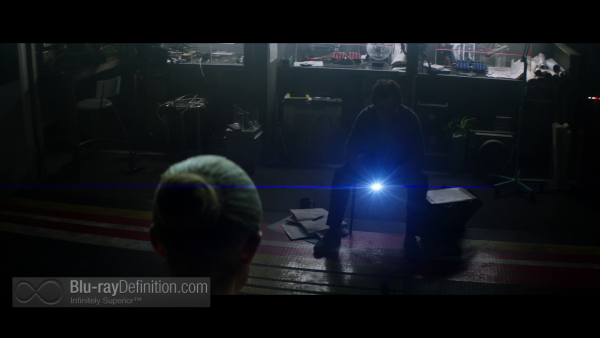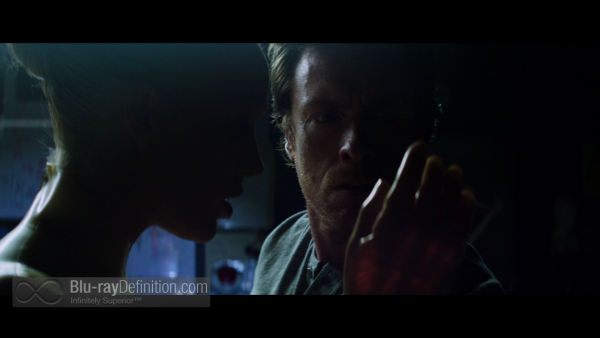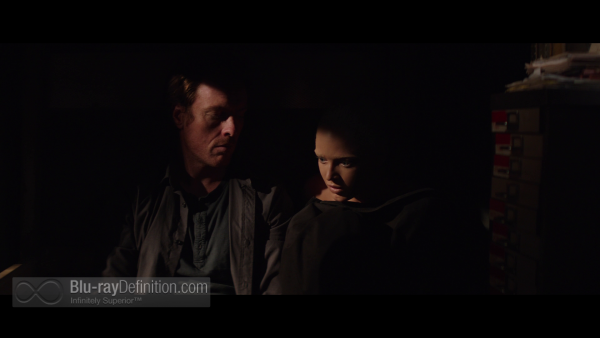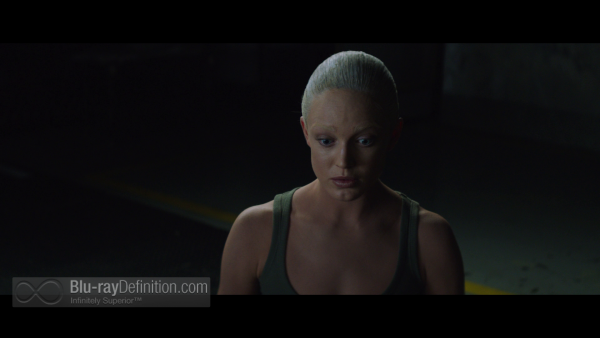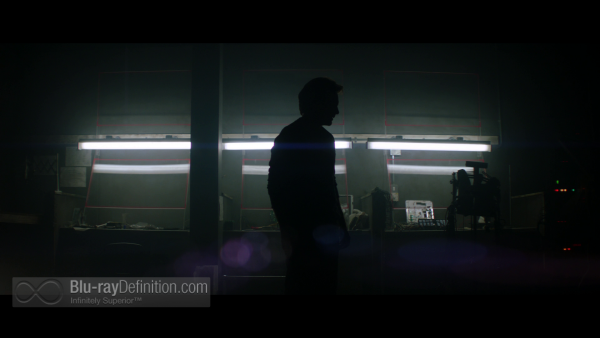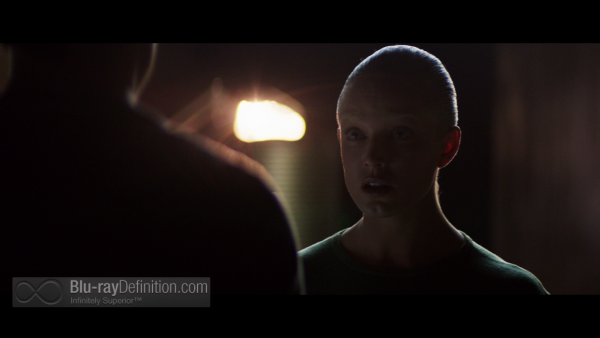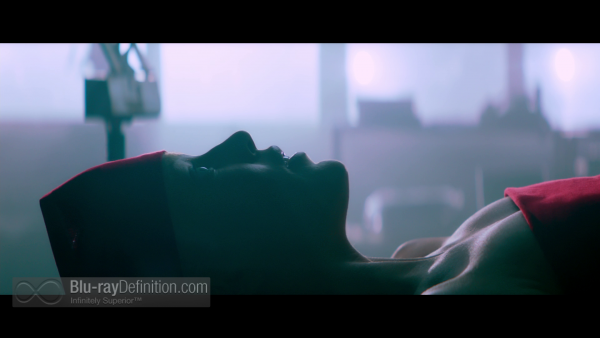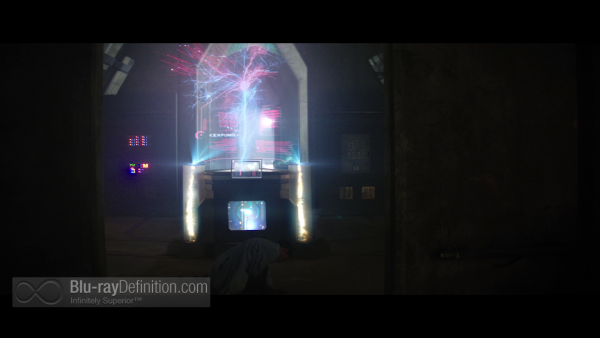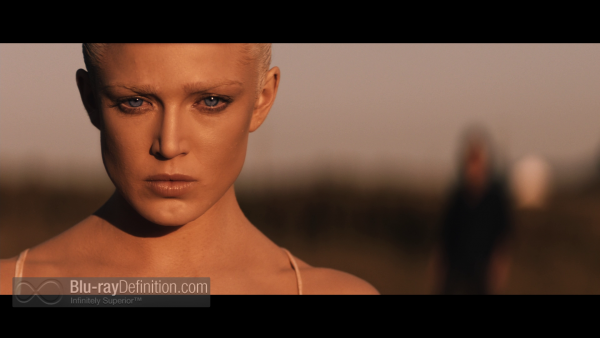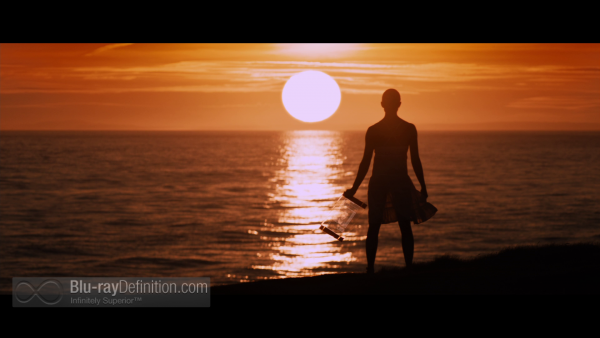 [amazon-product]B00J4LMJ3W[/amazon-product]