– –


The Series
[Rating:3.5/5]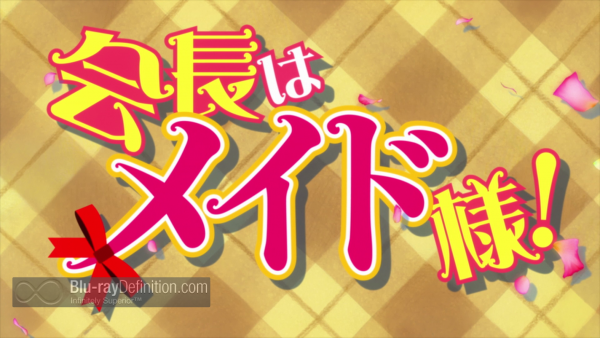 Maid Sama! (会長はメイド様!) is based on a shōjo manga series by Fujiwara Hiro. A romantic comedy, the story revolves around the tough as nails student body president of Seika High, Ayuzawa Misaki. The recently converted to co-ed school has a reputation for being filled with misfits and delinquents, and even though it is now co-ed, the female population remains a minority. Being the first ever female student body president, Misaki is determined to bang the school into shape, make is safe for girls, and uplift the school's reputation. But Misaki has a secret. Her philandering father ran off and left her mother to raise her and her young sister alone, so they are rather poor, living in a ramshackle house. She has been forced to take an embarrassing job after school in a maid cafe. If anyone at school found out, it could ruin her image – and find out is exactly what happens when the cool as ice, handsome Takumi Usui sees her in her maid costume on the job. Rather than spill the beans, however, Usui holds it over her, but to what end? It's torture for Misaki, and great fun for Usui, who swears he's only doing it because he's in love with her.
Maid Sama is not groundbreaking in any way shape, or form, and it does tend to drag out this idea of Usui dangling the threat of exposing Misaki a bit too long. By the way, it may in fact be a cultural thing, but it's also a little difficult to understand why, in fact, Misaki is so embarrassed to be found out that she is working at a maid cafe. Still, it is impossible to deny the series' easygoing charm and funny moments. It touches all of the bases for an anime series as well, be it lolicon, bishonen, and a little mild fan service.
There's nothing particularly outstanding about the animation style, at times the characters look a little lanky, but they do mix it up sufficiently so that it is  kawaii, has that moe appeal, sometimes looks realistic and can be whimsical.
Overall, Maid Sama ends the way we'd expect a high school rom-com to, with more than enough funny gags and side trips in between to keep us amused.

Video Quality
[Rating:3.5/5]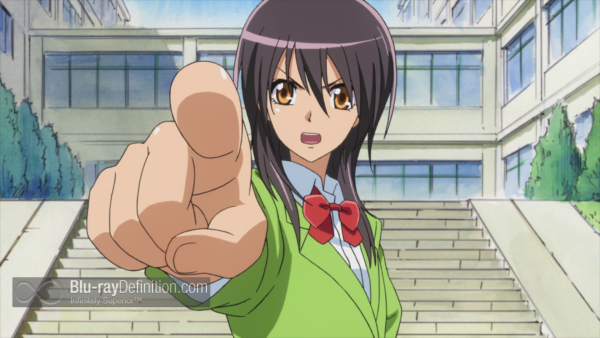 Maid Sama! is generally acceptable viewing while watching in full motion, however it does tend to look somewhat soft, lacking the absolute crispness of detail and vibrancy of the color palette one often sees in the absolute best animated releases on Blu-ray. It comes to Blu-ray in an AVC/MPEG-4 1080p transfer.

Audio Quality
[Rating:4/5]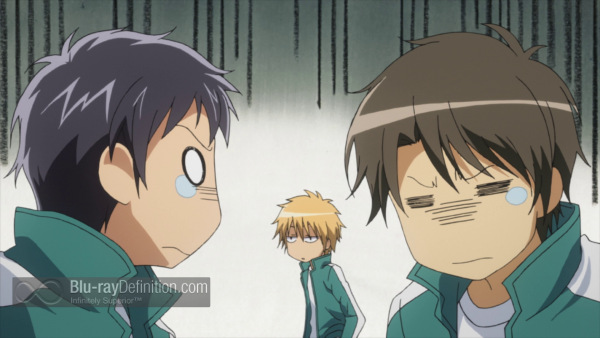 Sentai Filmworks has released this series with an all new English dub, but the best way to watch it is still with the original Japanese voice cast which trumps the somewhat canned English cast. The mixes sound nearly identical, give or take some minor differences in the sound of the dialogue. The audio sound effects are straightforward but engaging as is the musical score.

Supplemental Materials
[Rating:2/5]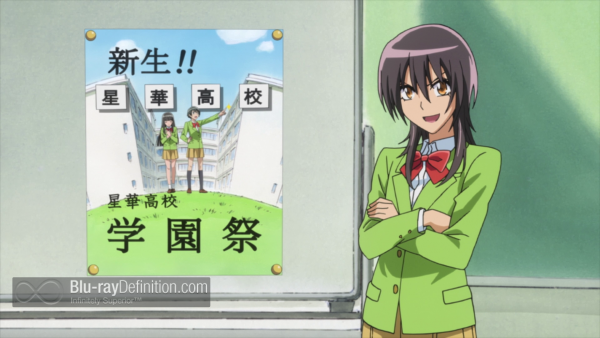 Omake Dayo Animated Short
Clean Opening & Closing Animations
Sentai Filmworks Trailers

The Definitive Word
Overall:
[Rating:3.5/5]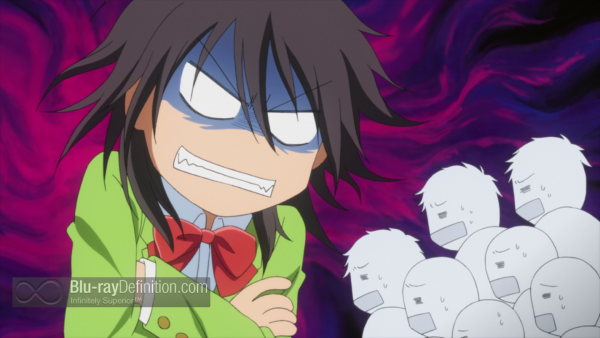 Maid Sama! is a pleasantly funny even if not funny series that uses some anime cliches to tell what is in the end a funny story. It takes a little while to get going, but once it does, it's good. The picture quality could be a little better, but it's still more than good enough in this Blu-ray set.
Additional Screen Captures
[amazon-product]B00NW6KUW2[/amazon-product]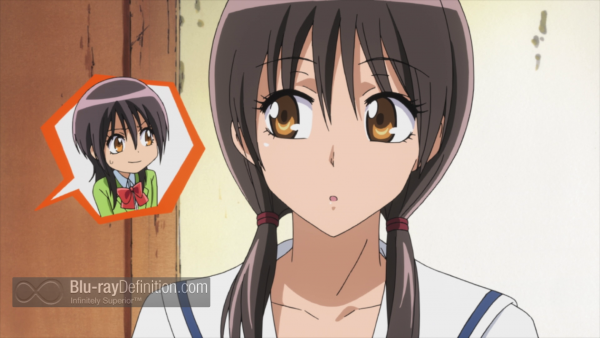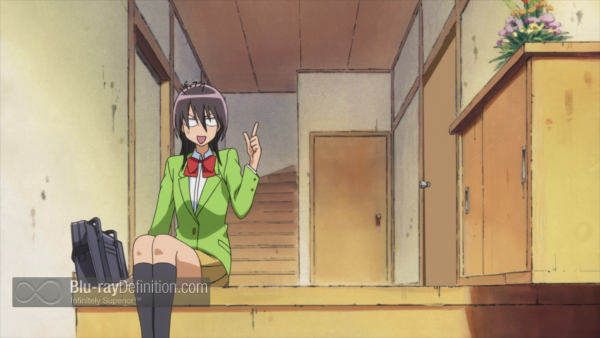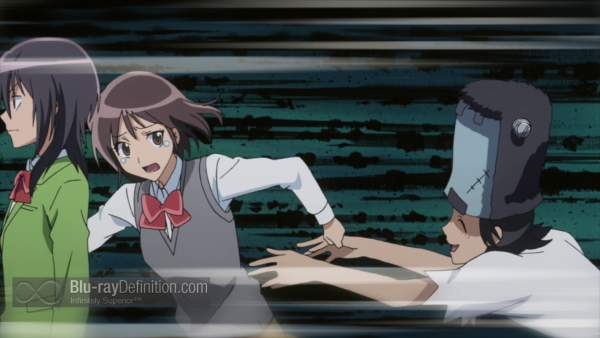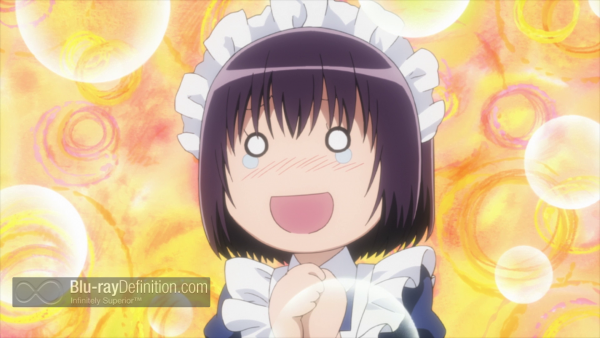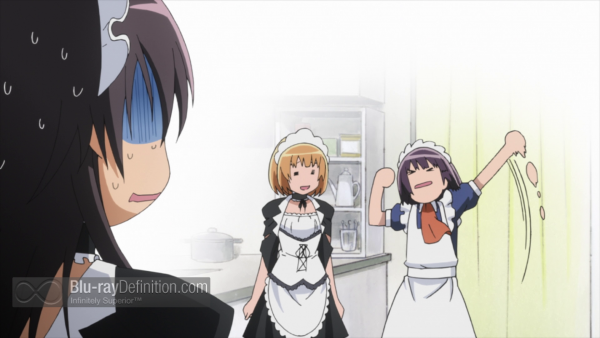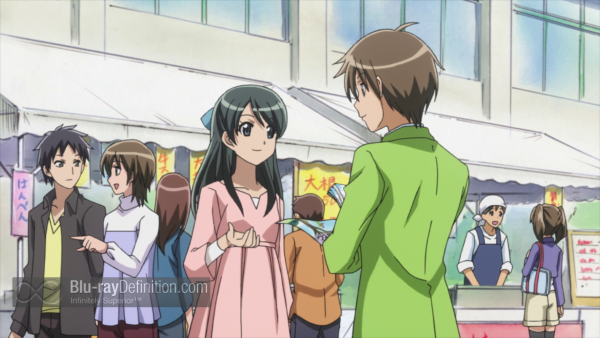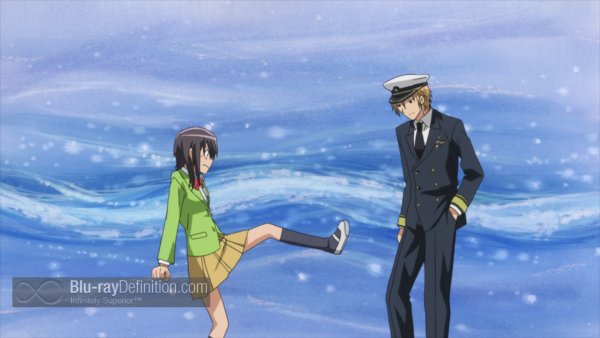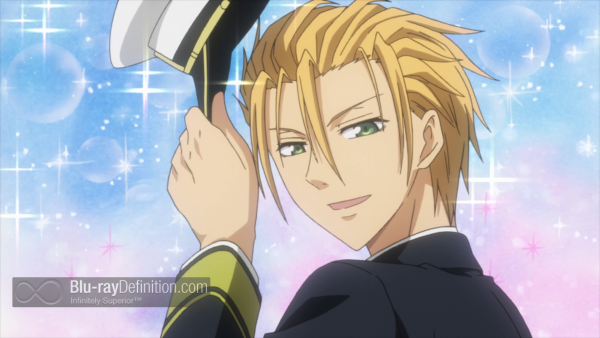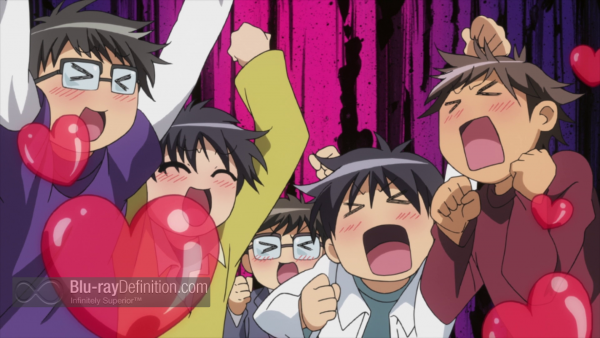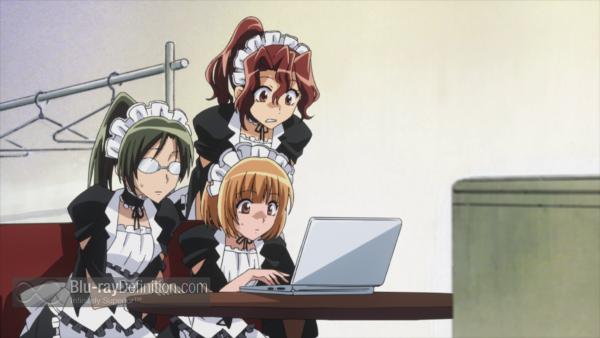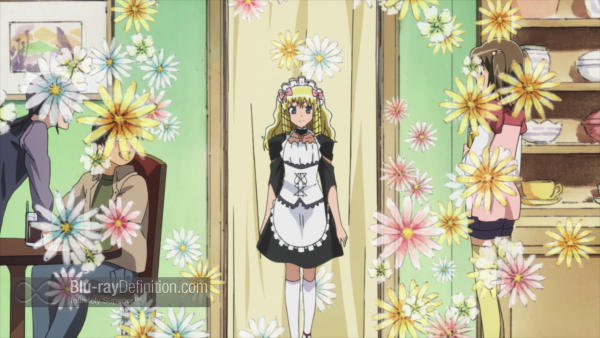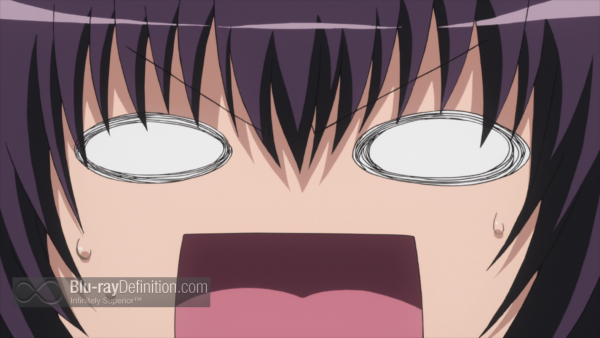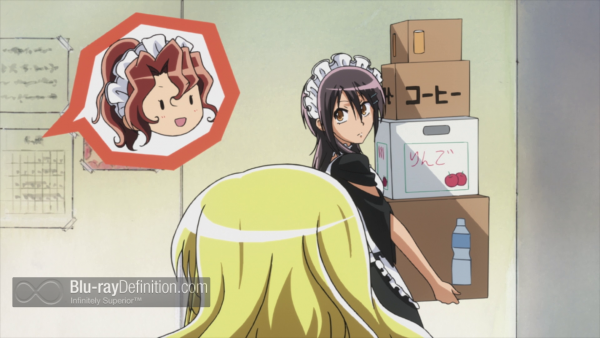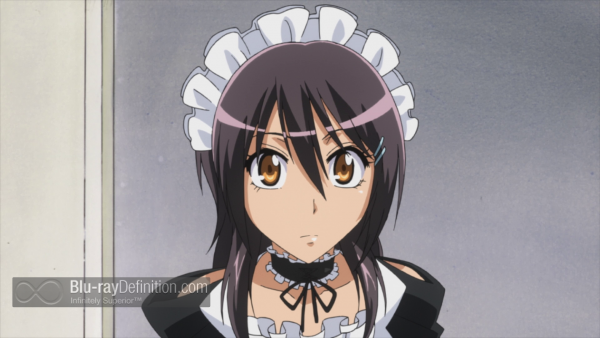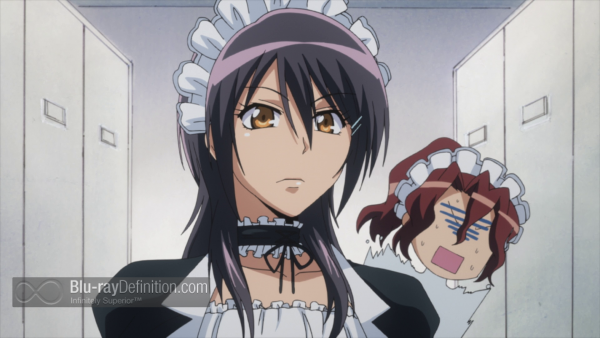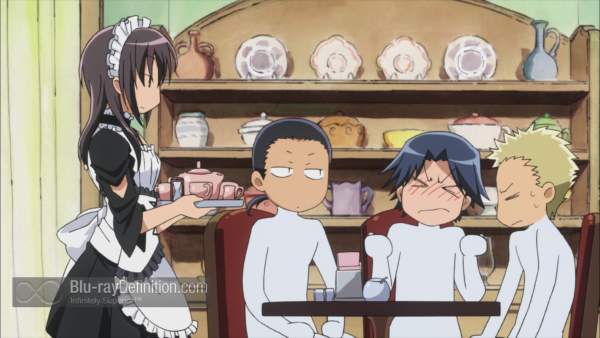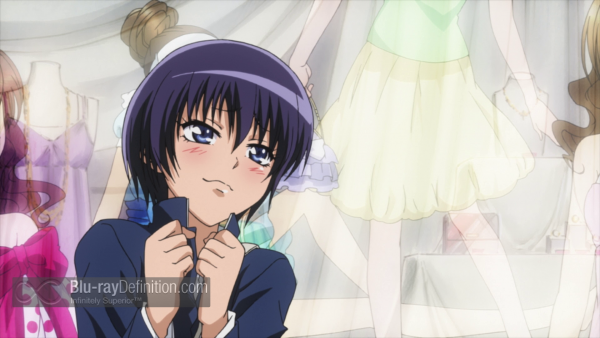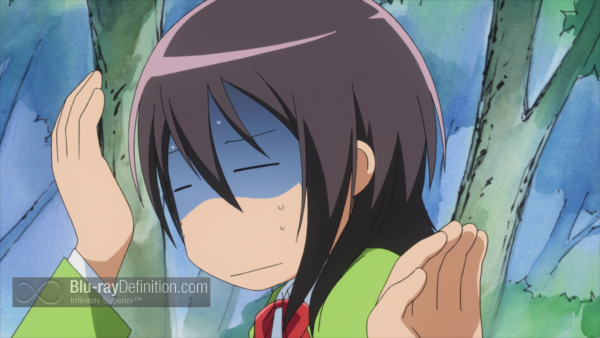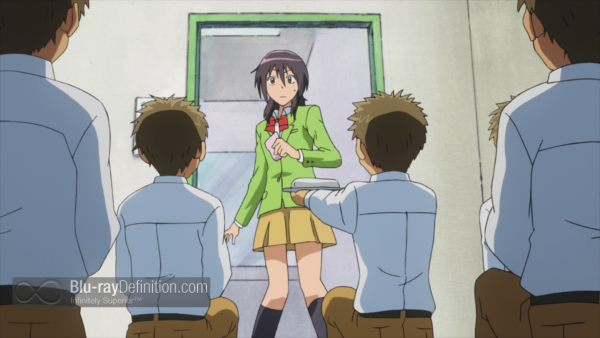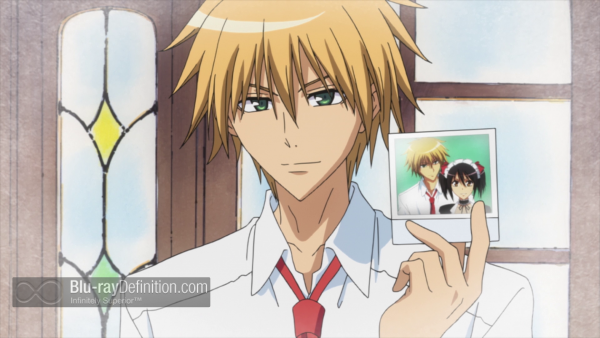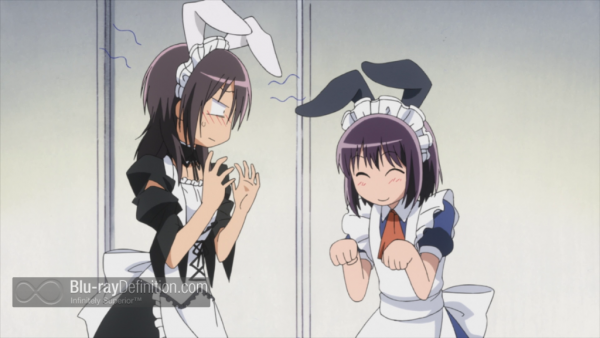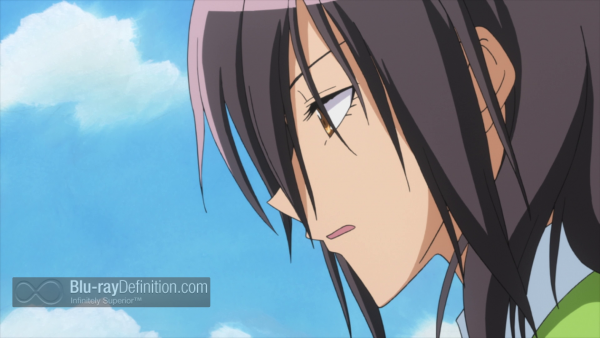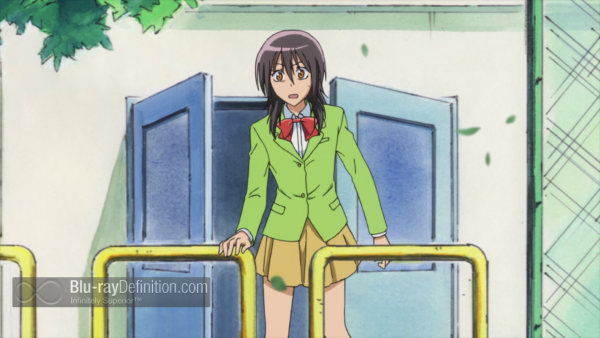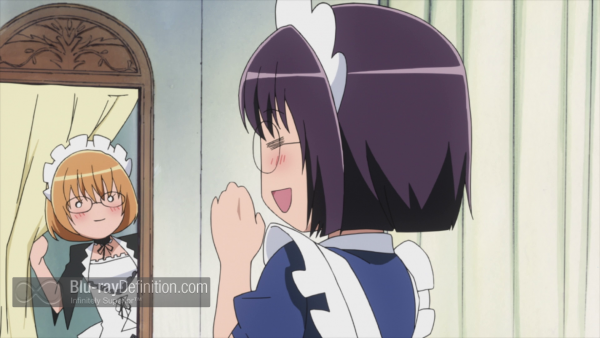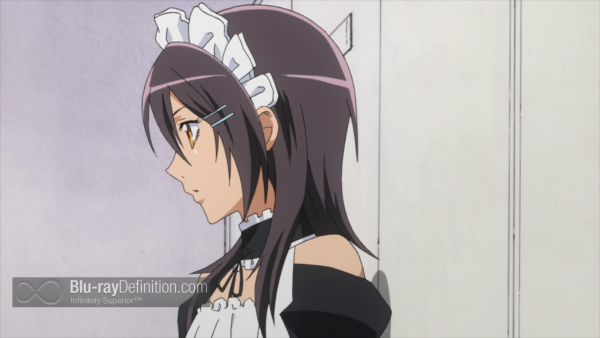 [amazon-product]B00NW6KUW2[/amazon-product]