– –

The Series
[Rating:4.5/5]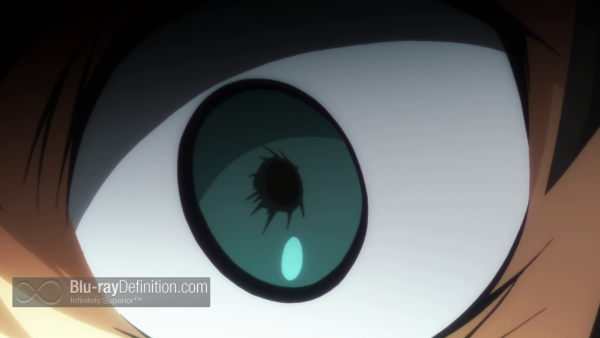 Based on the manga series written by Ayamine Rando and illustrated by Niijima Hikaru, Majestic Prince (マジェスティックプリンス) is a mecha-themed sci-fi anime series that is probably the most awesome series to come along in this genre since Eureka Seven or Neon Genesis Evangelion.
Set a hundred years into the future, the story takes place in a world where humanity has begun to expand well into space. As such, the people of Earth have started to genetically alter children to adapt them to the weightlessness of space travel. This undertaking, started by the MJP Project, must soon shift its focus, and quickly. When the Earth comes under attack by a small but highly advanced alien species known as the Wulgaru, the genetically modified children are repurposed into soldiers to fight on the front lines against the Wulgaru, and the MJP is turned into a military agency.
A group of five modified teenagers at the MJP's training academy – a school where these genetically modified children are brought, have their previous memories wiped clean, and then trained to fight in advanced, humanoid robots – find themselves suddenly thrust into the spotlight. Team Rabbits, or as their schoolmates call them, Team Fail, lack the necessary skills in teamwork and coordination to make them a success, and they often fail miserably in their training sessions together. However, they have something the other students do not, a genetic disposition that makes them the best candidates to pilot the military's new secret weapons. The new mecha, using a control system that works with the pilot's DNA, has been specially crafted for Team Rabbits, and they will be plucked from obscurity to become the first Earthlings to win a battle against the Wulgura.
The five teens, led by the chosen leader, Hitachi Izuru, a dreamy 16-year-old who likes to draw manga and fantasize about becoming a hero, will have to work hard to bring their disparate personalities together and to learn how to control their new fighting machines.
Whether it is the eye-popping animation that define the battle sequences in outer space, the character designs, or the overall story arc in this first collection of 12 episodes that carefully defines each member of Team Rabbits, be it the almost childlike, romance obsessed Irie Tamaki, or the eldest member of the team, 17-year-old Asagi Toshikazu's hilarious struggles with indigestion when he gets stressed, Majestic Prince is a nearly flawless ride on the wild, action-fueled side of anime. The story unfolds slowly, but grabs you immediately with its charming characters and beautiful imagery. The subplots reveal a bigger story, one that is easy to follow, and, unlike a lot of other series in the genre, quite grounded in realism. It doesn't take too much suspension of disbelief to accept it, and it never gets convoluted.
Video Quality
[Rating:4/5]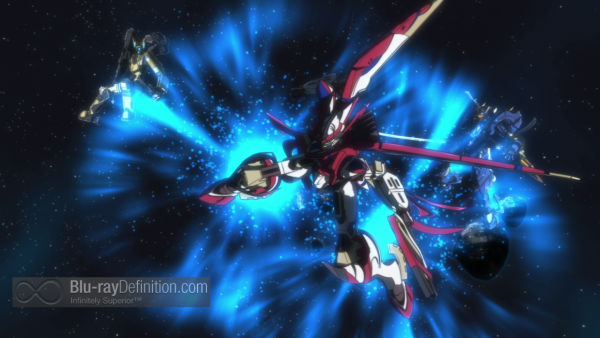 To capture the breathtaking animation on Blu-ray, Sentai Filmworks gives Majestic Prince a strong high definition, 1080p AVC transfer that has only one weakness, some color banding that can be particularly spotted in darker areas. Other than that, this one doesn't have much to find fault with. The colors look dazzling and there are no issues with aliasing or motion artifacts.
Audio Quality
[Rating:4/5]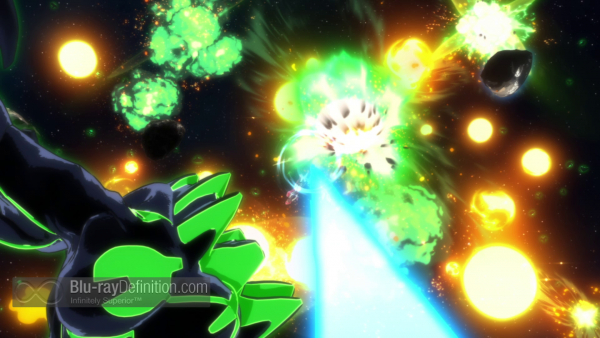 This is the sort of series that just cries out for a 5.1 mix, but, alas, we just get the usual lossless 2.0 stereo mixes in both Japanese and an English dub from Sentai Filmworks, both encoded in DTS-HD Master Audio (48kHz/24-bit). That's not to say that the 2.0 mixes aren't really good for stereo tracks, they are. They are dynamic, with really wide stereo imaging and clear, full dialogue. Both of the voice casts are excellent as well.
Supplemental Materials
[Rating:0.5/5]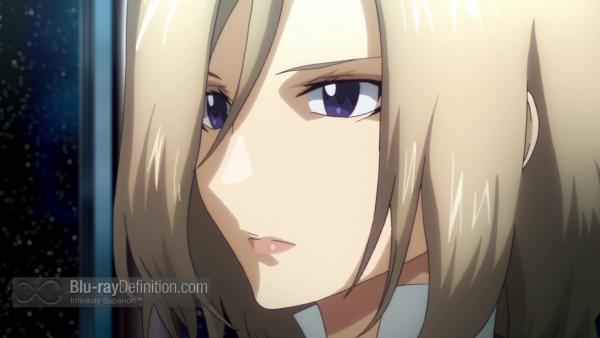 It's disappointing that Sentai hasn't included any relevant extras on this release, not even the traditional clean opening and closing animations. Only additional Sentai Filmworks trailers are included.
The Definitive Word
Overall:
[Rating:4/5]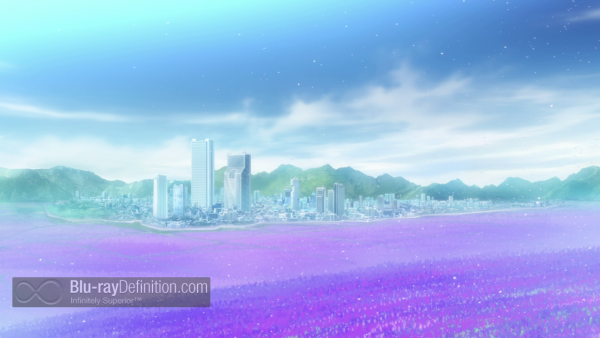 The first half of this series is a knock out that leaves you hanging on for more. The second half can only get better, one can hope. Majestic Prince must be an instant classic in the mecha category by any stretch of the imagination.
Additional Screen Captures
[amazon-product]B00J9IP86K[/amazon-product]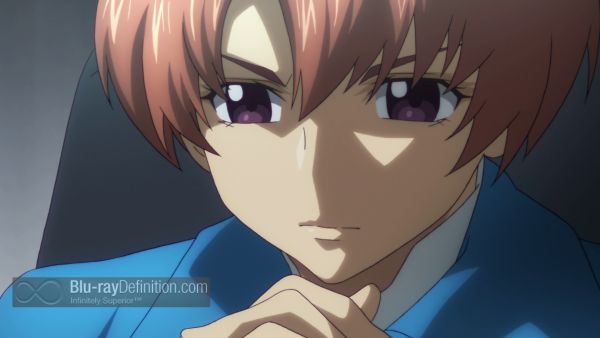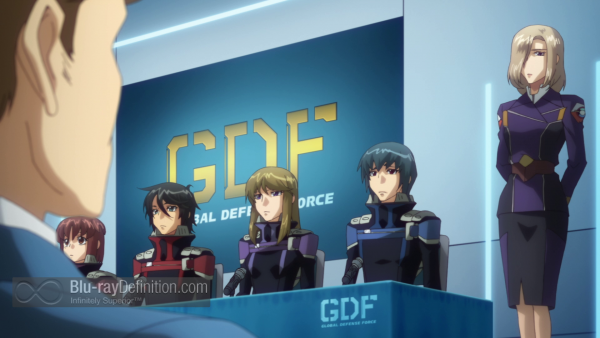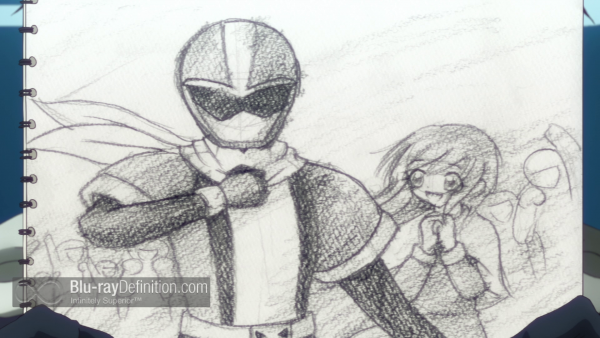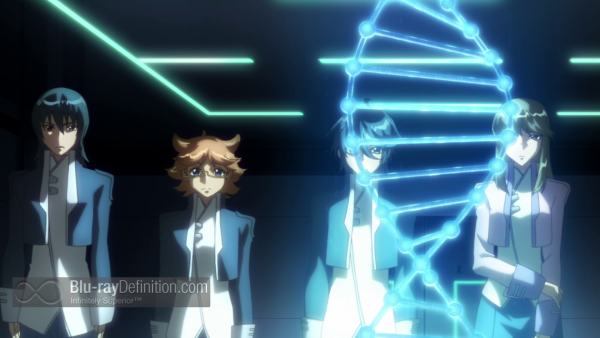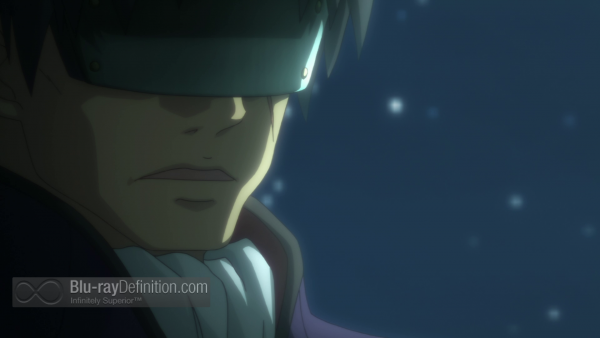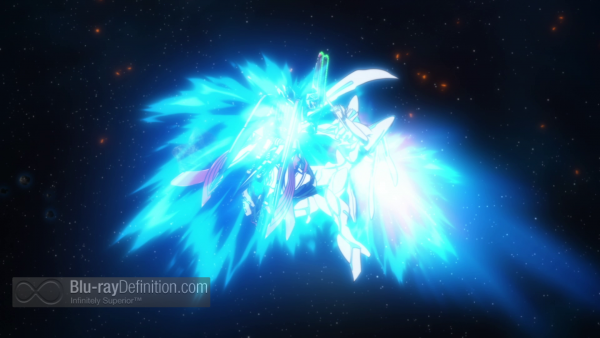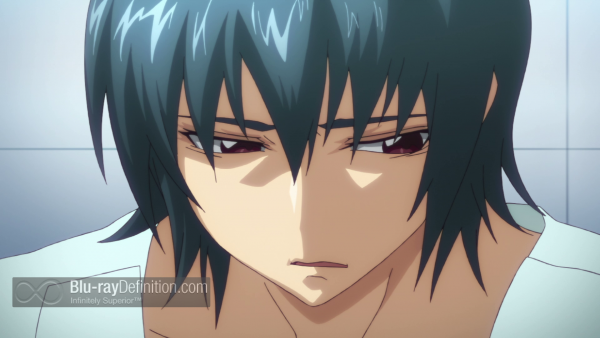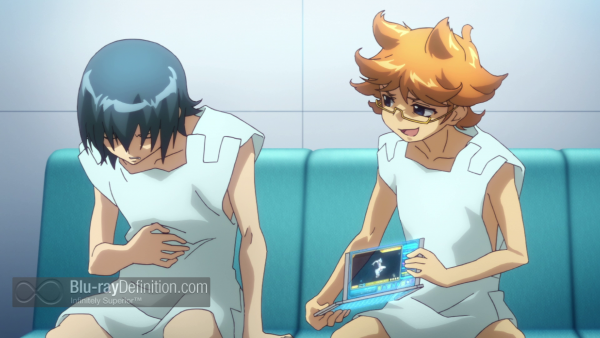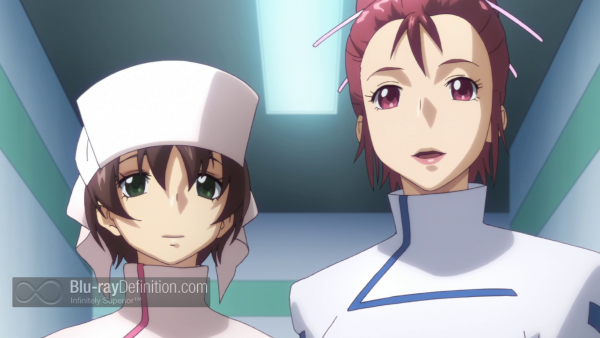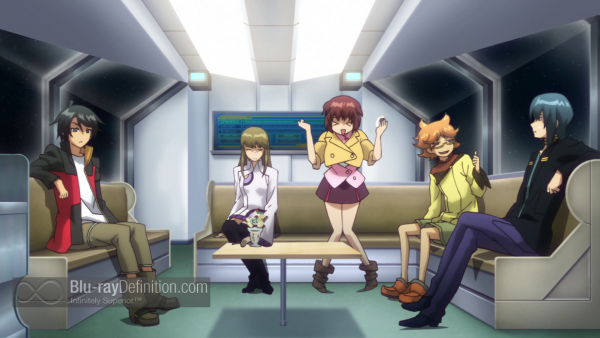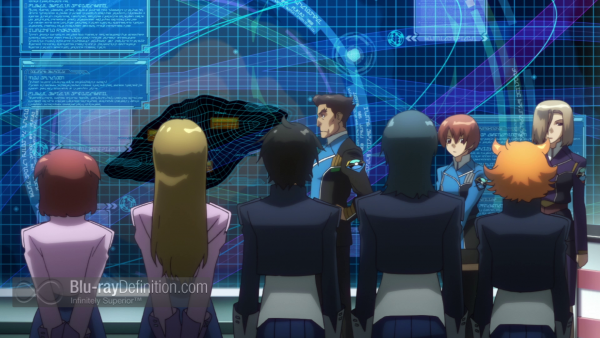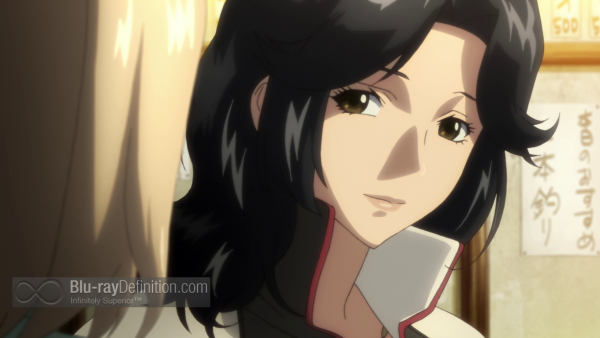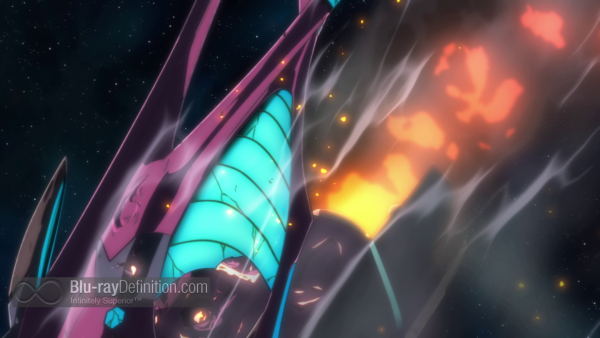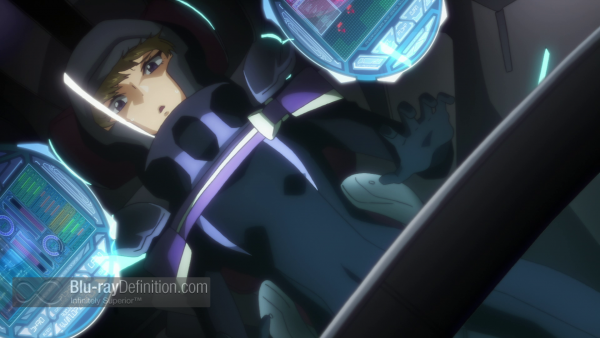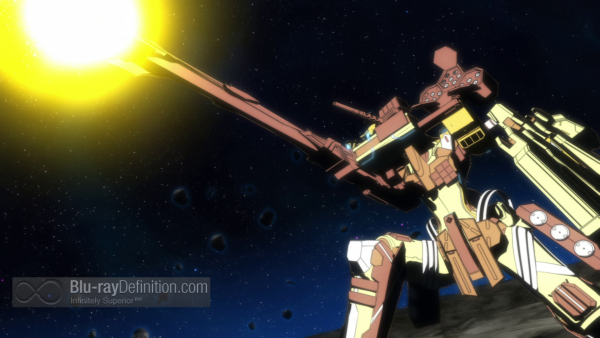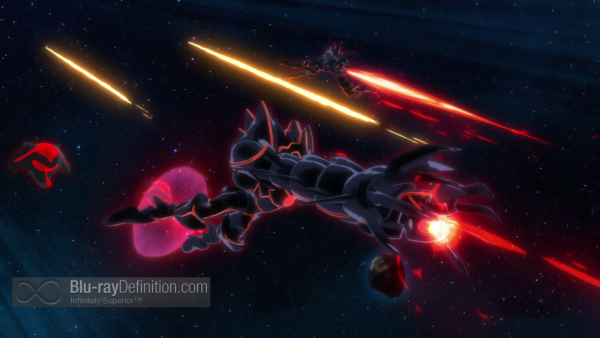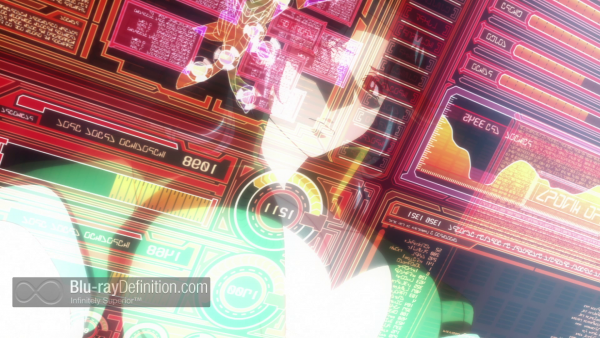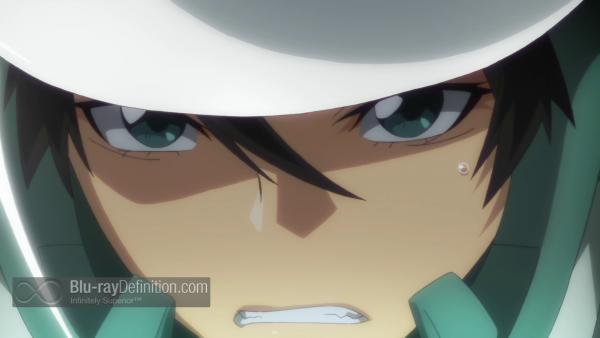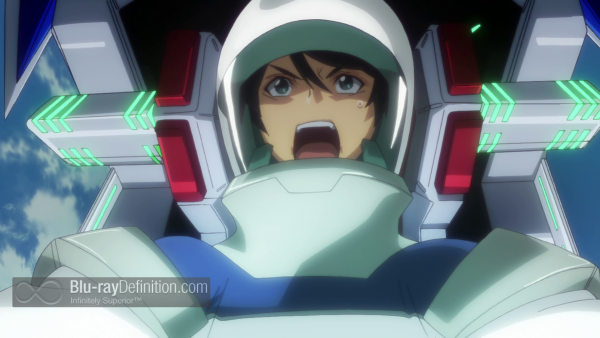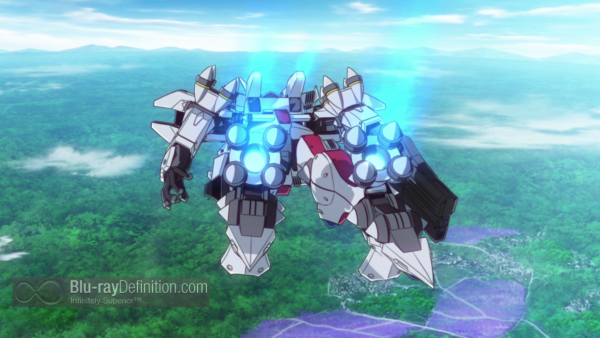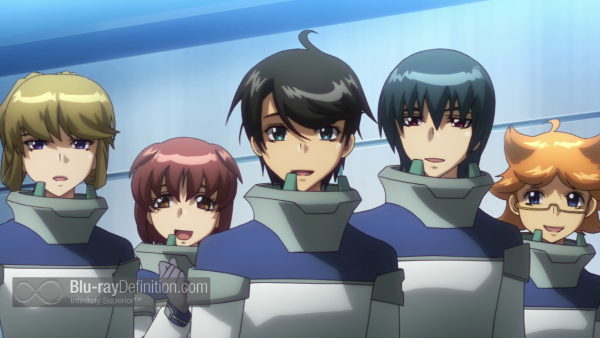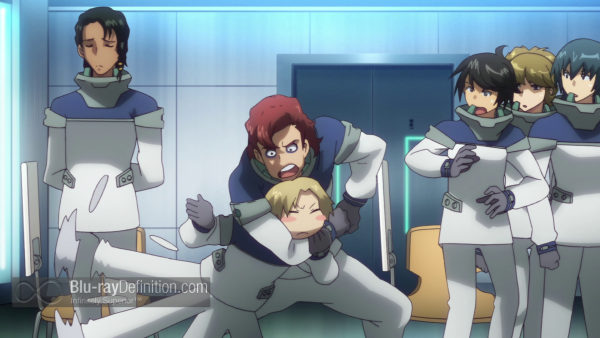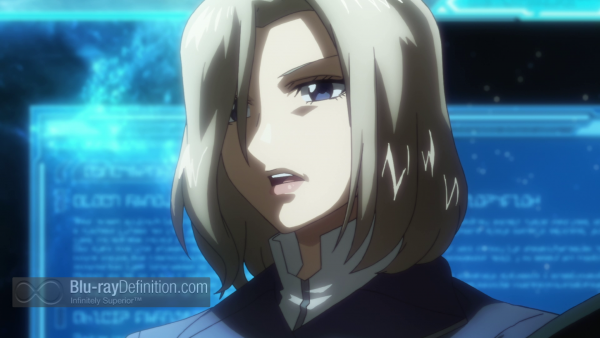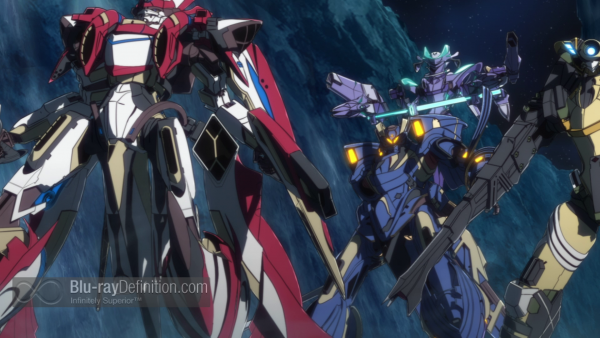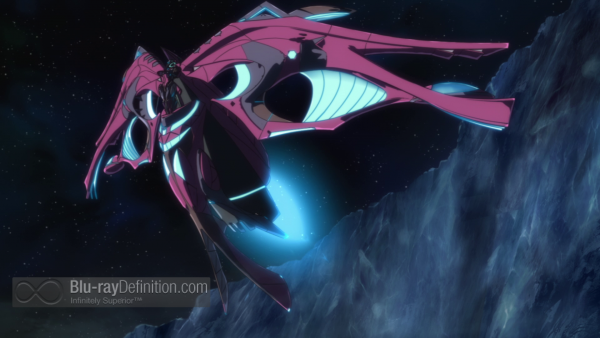 [amazon-product]B00J9IP86K[/amazon-product]