– –
The Series
[Rating:3.5/5]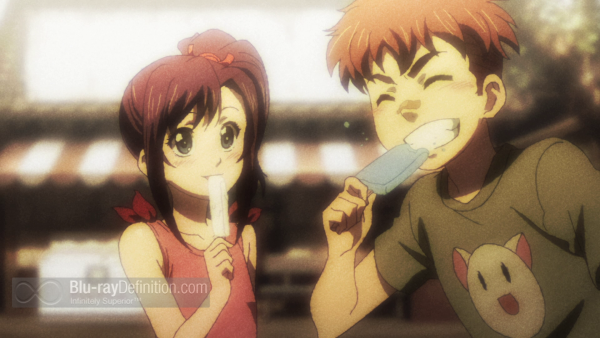 Based on a manga series by Takeda Hiromitsu, Maken-ki! is a high school based sci-fi series with a "harem" theme. It follows first year student Ooyama Takeru who has enrolled at Tenbi Academy. The school used to be all-girl, but has recently turned co-ed, and Takeru is looking forward to a normal life surrounded by girls that he can ogle. His old childhood friend Amaya Haruko, a second year student at Tenbi, meets him the morning of his first day of school and shows him around, and that's when he learns that Tenbi Academy is far from being just a normal high school. The school is for training students who possess a powerful spiritual energy called Elements and fight with magical weapons called Maken. The students engage in sanctioned duels wielding their powers. Takeru's powers and his Maken compatibility don't quickly present themselves, but he does soon find himself surrounded by a bevy of pretty girls. There's Kushiya Inaho, a cute girl with a love of snack foods who claims she is his fiancée and swears to protect him, the aforementioned Haruko, whom Takeru calls "Haru-nee", a Vice President of the school's Security Council and a member of Maken-ki, a club that battles against evil intruders and settles unsanctioned duels, and Himegami Kodama, a blonde, powerful and attractive girl with her own fan club who immediately perceives Takeru as a threat, but also kind of likes him. Because the school requires that every student join a club, Takeru ends up joining the Security Council and becoming a member of Maken-ki, with Haruko egging him on to train harder, and as time progresses, it begins to become more apparent just what sort of power resides within him.
There isn't much in Maken-ki to separate it from the myriad of anime series of this type that we have seen over the years. It draws within the lines, so to speak, following the basic rules of this genre, and provides just enough fan service for those into that sort of thing. The character designs are appealing, with most of the female characters being abundantly well endowed, quite cute and detailed, right down to the various lingerie designs. The plot goes somewhat awry as the writers begin to interweave a nefarious plan by an outside group that wants to claim Tenbi as their own, something that will presumably be addressed further in the second season. The strength of the story here, however, is less the pervy exploits of Takeru (and his friend Usui Kengo), but, rather, the growing relationship between Takeru, Haruko, and Inaho, the foundations of a classic love triangle that goes against the typical "harem" foundation of these types of series. It'll be interesting to see where the series goes in the second season.
Video Quality
[Rating:4.5/5]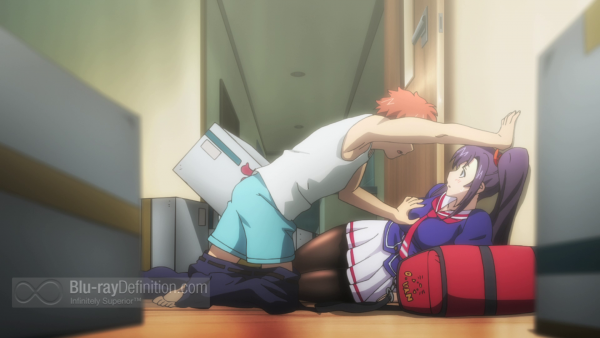 We get a rich, crisp AVC 1080p encodement on Blu-ray of Maken-ki! from FUNimation. The digital animation looks clear and free from anomalies such as stairstepping, color banding, and compression noise. It's one of the finer recent presentations on Blu-ray from the distributor.
Audio Quality
[Rating:4.5/5]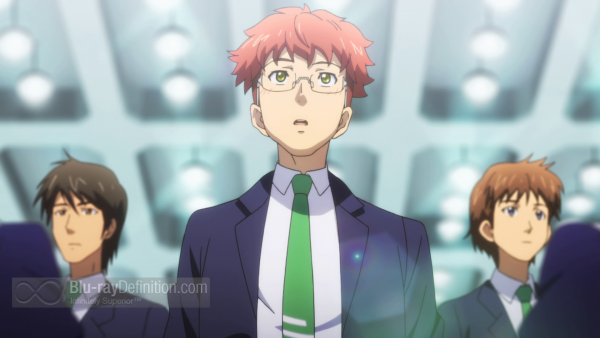 The original-language Japanese track is included in Dolby TrueHD 2.0 (48kHz/24-bit) while an English dub in Dolby TrueHD 5.1(48kHz/24-bit) is also supplied. Take your pick, both tracks are good, though I prefer the Japanese voice cast. Too bad we can't here them in the full 5.1, as that mix is a bit more engulfing.
Supplemental Materials
[Rating:3.5/5]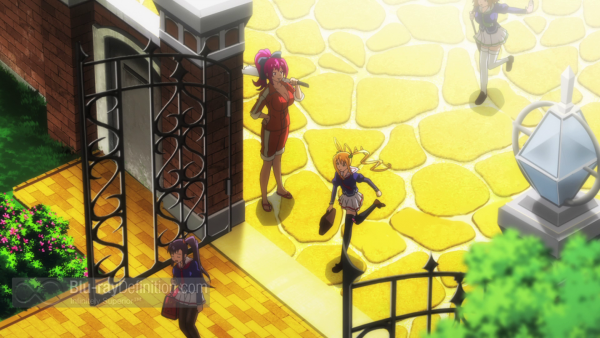 This set is one of the more full-featured from FUNimation. You can "train" along with the Makenki girls, listen to two audio commentaries, watch the numerous textless closings and opening, and catch the promos. The limited edition comes in a collectable art box.
The supplements:
Episode 02 Commentary
Episode 08 Commentary
Heart-Throb! Maken-ki! Secret Training Parts 1-6 (1.78:1; 1080p/24; 01:01:37)
Japanese Commercials (1.78:1; 1080i/60; 00:01:09)
Original Teaser (1.78:1; 1080i/60; 00:00:23)
Textless Opening Song "Fly Away"
Textless Closing Song "Baby! Baby!":

Episode 01 – Noriko Shitaya & Iori Nomizu
Episode 02 – Noriko Shitaya & Sayurai Yahagi
Episode 03 – Misuzu Togashi & Aya Gouda
Episode 04 – Sayuri Yahagi & Misuzu Togashi
Episode 05 – Noriko Shitaya & Shizuku Furuya
Episode 06 – Iori Nomizu & Sayurai Yahagi
Episode 07 – Rie Tanaka & Satomi Akesaka
Episode 08 – Mariya Ise & Rie Tanaka
Episode 09 – Saeko Zougou & Misato
Episode 10 – Rina Satou & Rina Hidako
Episode 11 – Misuzu Togashi & Noriko Shitaya
Episode 13 – Mina & Hitomi Hirada

U.S. Trailer
FUNimation Trailers (00:00:55)
The Definitive Word
Overall:
[Rating:4/5]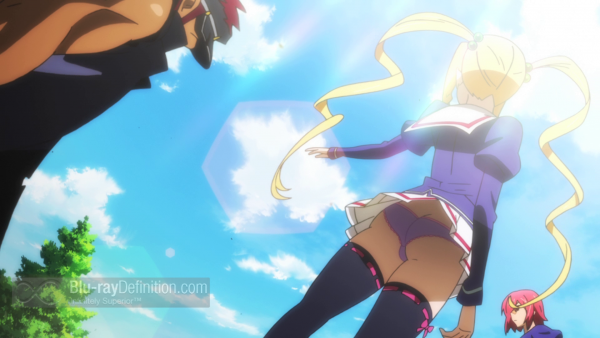 Maken-ki! is a fun series with some lighthearted comedy and gorgeous character designs. For the lovers of fan service, this one delivers in abundance while also including some sweet character interactions and backstories. The key to this franchise may be in what comes next in season two.
Additional Screen Captures
[amazon-product]B00ENNEKQ0[/amazon-product]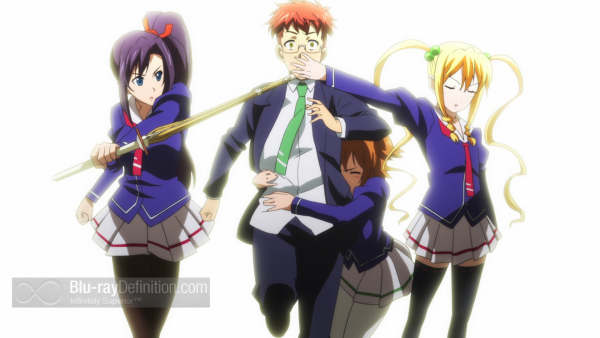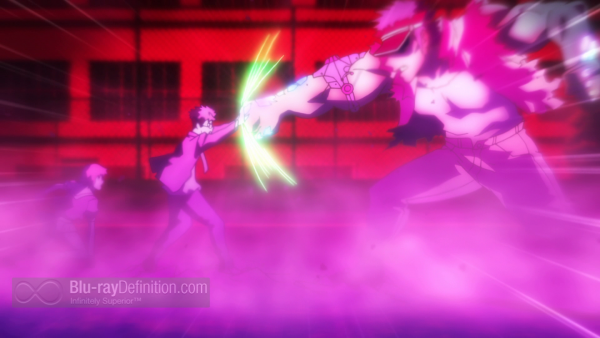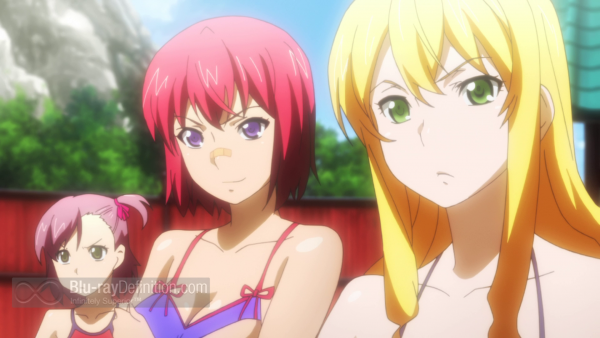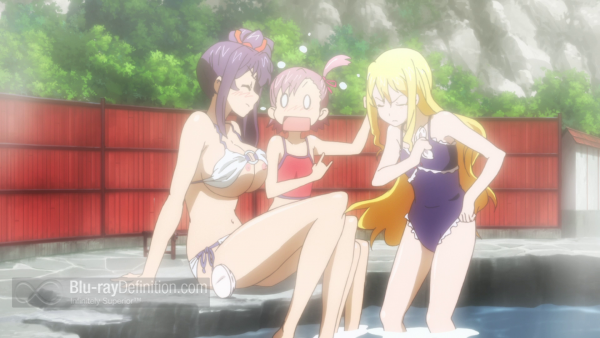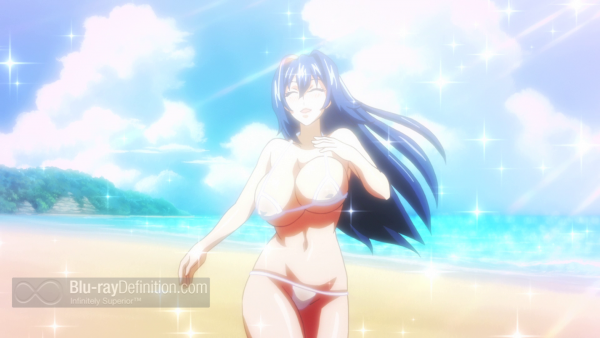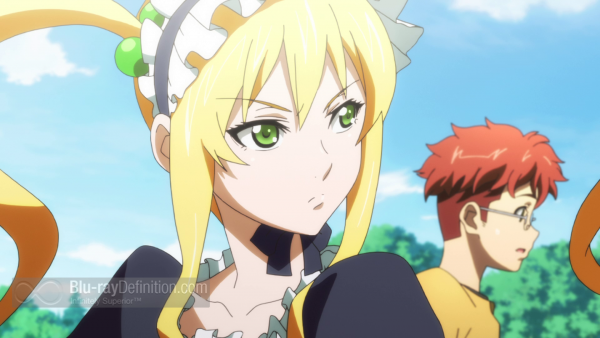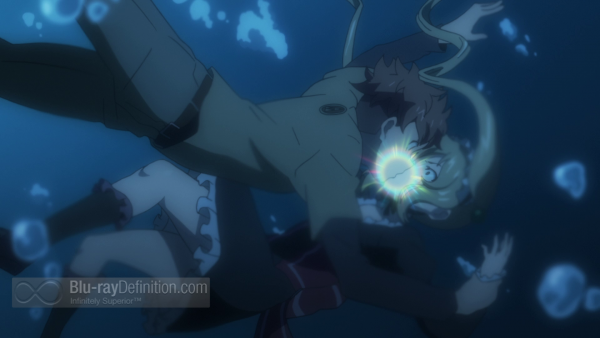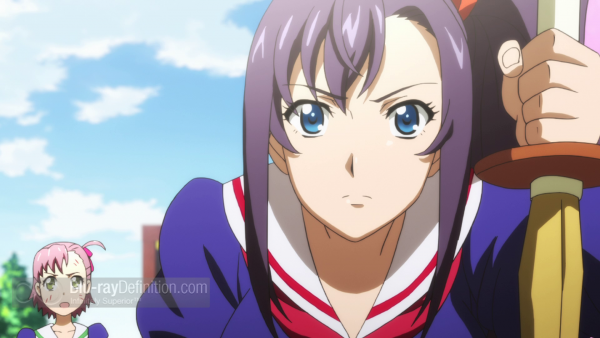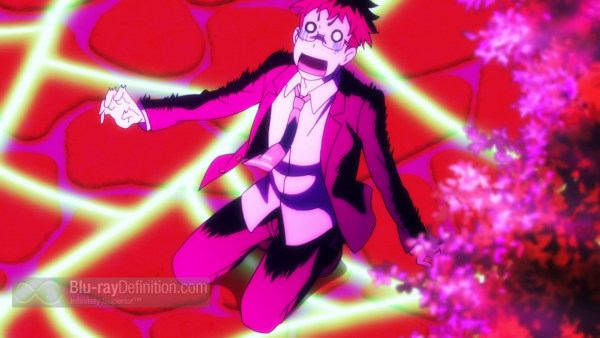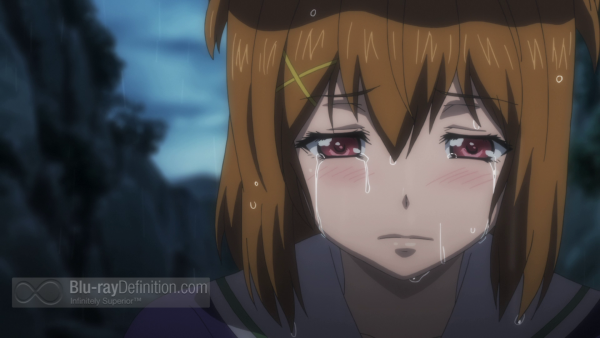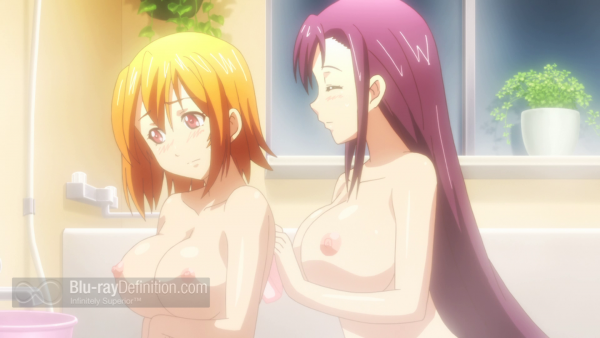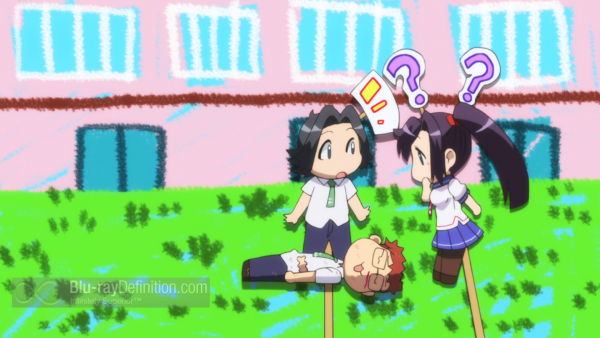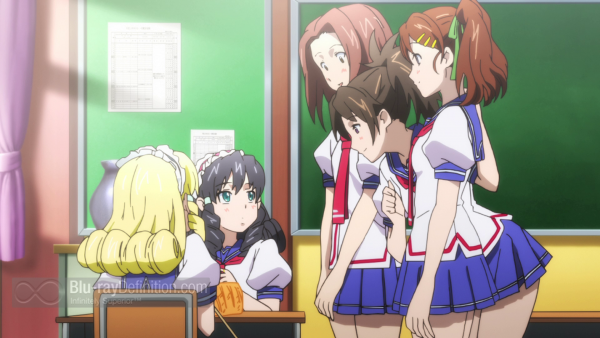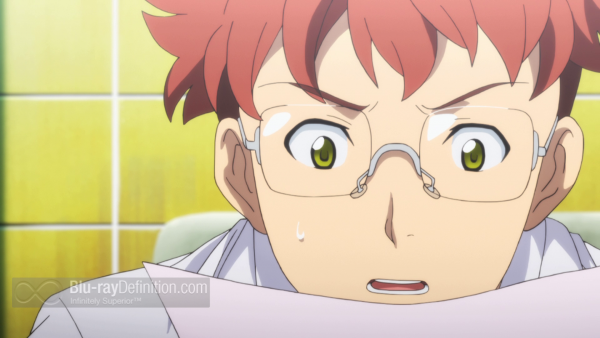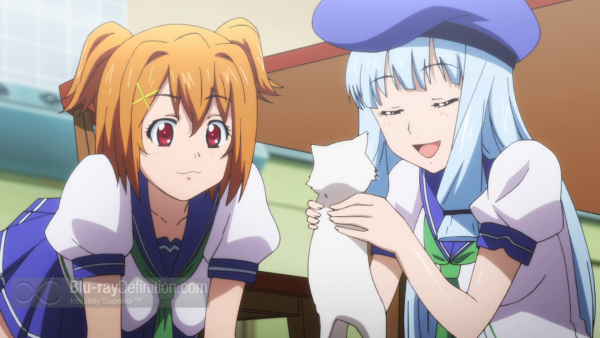 [amazon-product]B00ENNEKQ0[/amazon-product]