– –
The Film
[Rating:4/5]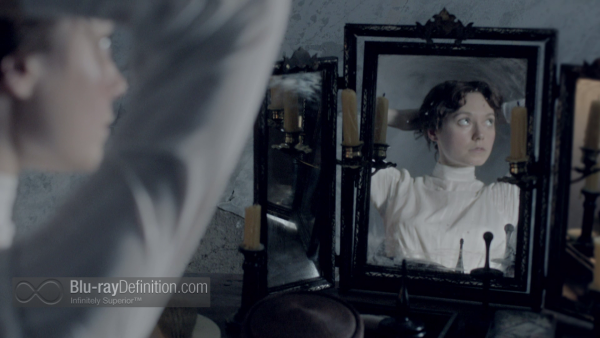 Frances Hodgson Burnett's (The Secret Garden) 1901 novel, The Making of a Marchioness, is the basis for this made-for-TV British production, The Making of a Lady.
Set in the Victorian era, the story follows the well educated but poor Emily (Lydia Wilson; South Riding) who works as an intern to Lady Maria (Joanna Lumley; Absolutely Fabulous) when she catches the eye of Lady Maria's nephew, the widower Lord James Walderhurst (Linus Roache; The Wings of the Dove). Lord James offers a proposal of marriage, one of opportunity, of not romance, to Emily. He will provide her financial security and leave her be and in return she will be the bride that he needs to provide him an heir (and also get his busybody Aunt off of his back). After much soul searching, Emily accepts his proposal. At first she meets with much disapproval from his Aunt and the society people, but soon an unexpected budding romance between herself and her new husband helps soother her mind. But when Lord James is called back to his military regiment in India to help combat a famine, Emily must take solace in Lord James' wayward but likable nephew, Alec (James D'Arcy) and his Indian wife Hester (Hasina Haque). Left alone in the Lord's large estate with Alec and Hester, strange things begin happening. One of her servants turn up dead, her letters to Lord James don't seem to be getting through to him, and she is increasingly under the control of Alec and Hester, being held almost like a prisoner in her own home. She begins fearing for her life and hoping for the quick return of her husband.
The Making of Lady is a film in two parts. It sneaks up on you, beginning slowly almost like any typical Victorian costume drama/romance, but then it takes a shocking turn, becoming a frightening thriller, with echoes of a haunted house drama. It works, given the constraints of a made-for-television production. James D'Arcy is a convincing Jekyll/Hyde antagonist, switching easily from sympathetic to violently scary on a dime. On the production side, we get a dark and shadowy world inside the luxurious estate that is visually filmic and atmospheric, easily setting the tone of this immersive and nail-biting story.
Video Quality
[Rating:4/5]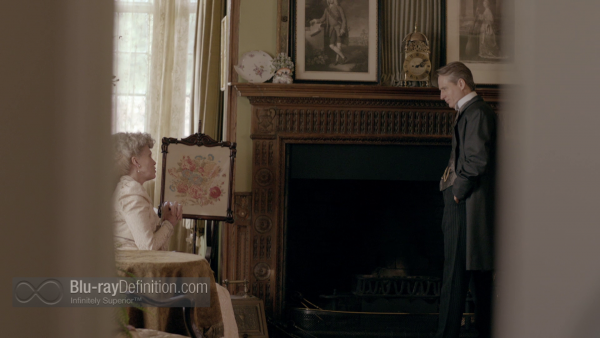 Shot in high definition on an Arri Alexa, The Making of a Lady comes to Blu-ray with an AVC/MPEG-4 1080p encodement from PBS. It has a film-like quality where the apparent video noise is subtle and imparts almost an appearance of natural grain. Midtones, though subtle in saturation, look good and detail is strong, but there are some digital camera issues such as mild color banding and posterization that can be spotted.
Audio Quality
[Rating:3.5/5]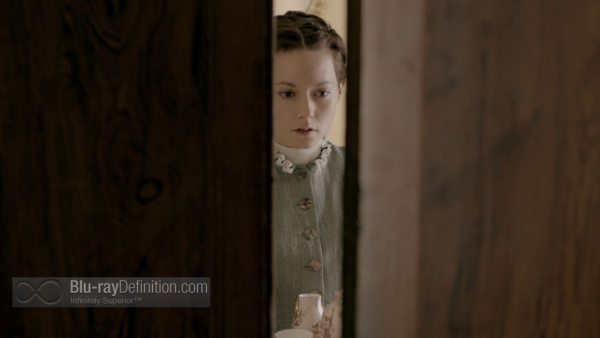 A simple English DTS-HD Master Audio 2.0 Stereo (48kHz/16-bit) soundtrack is offered for The Making of a Lady. This sort of production could have been well served by the full-on surround experience given its atmospheric production, but the stereo track actually works well, proving good stereo imaging a natural sense of ambience and clear dialogue.
Supplemental Materials
[Rating:0/5]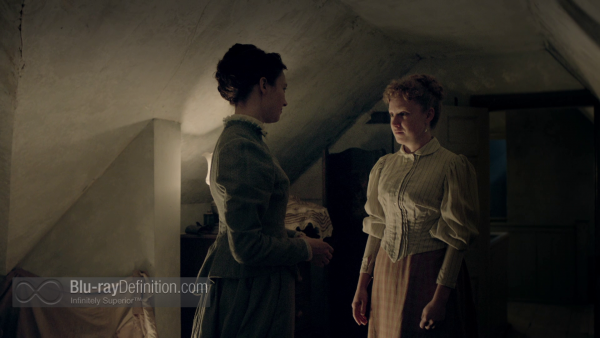 We get nothing extra on this barebones release.
The Definitive Word
Overall:
[Rating:3.5/5]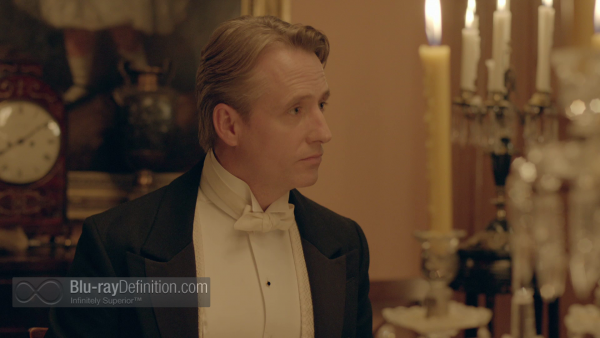 A chilling thriller, The Making of a Lady offers the best of British television dramas wrapped up in a tidy 90-odd minute package — you have the fine costumes, the great acting, and a good production.
Additional Screen Captures
[amazon-product]B00HUAGZDE[/amazon-product]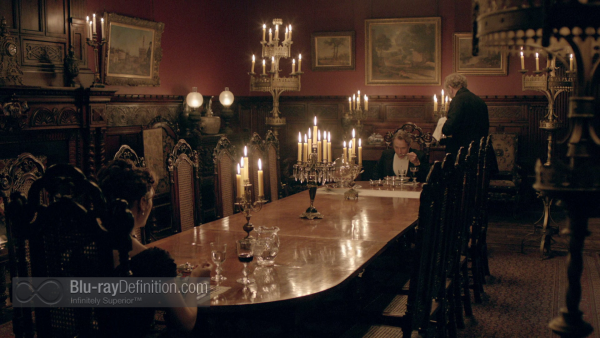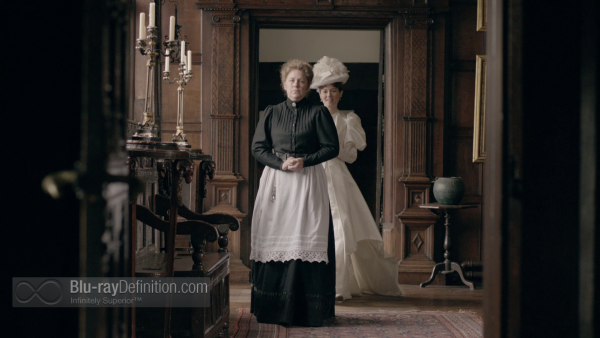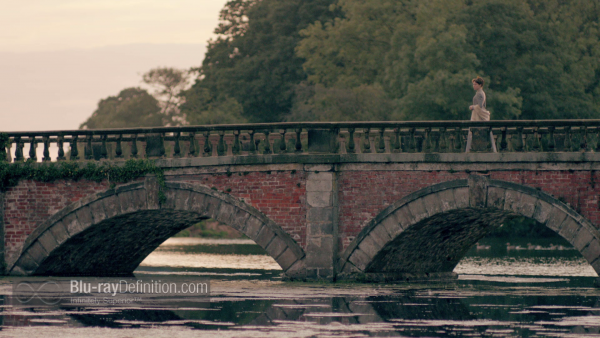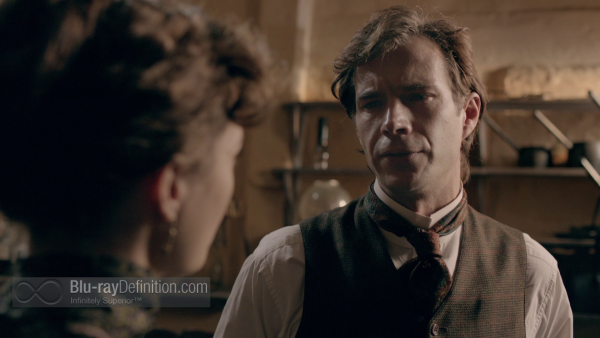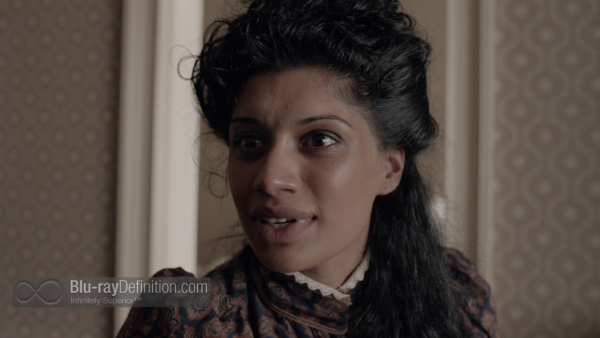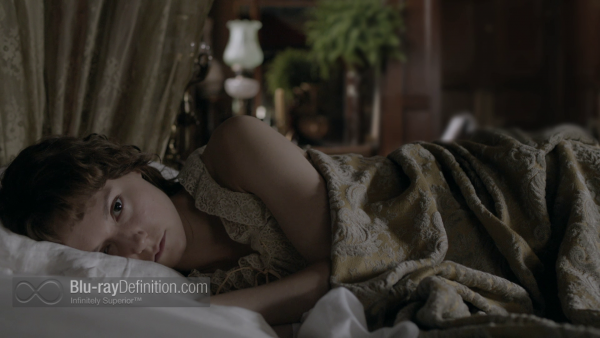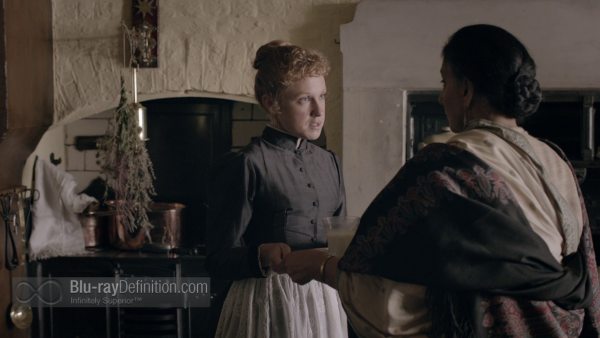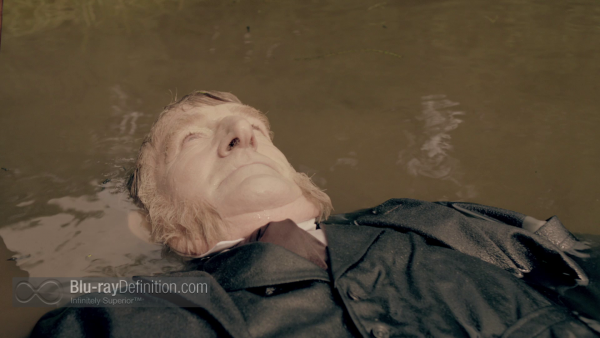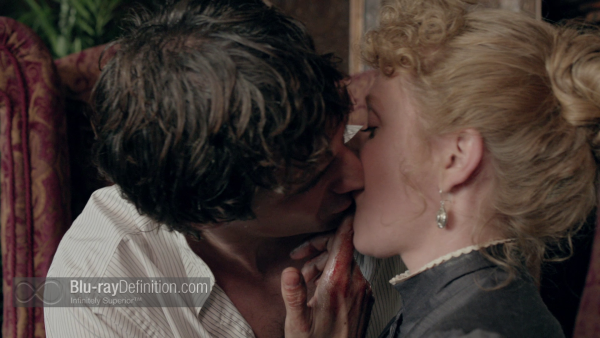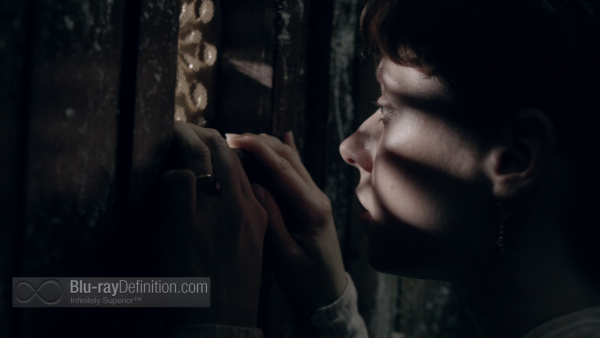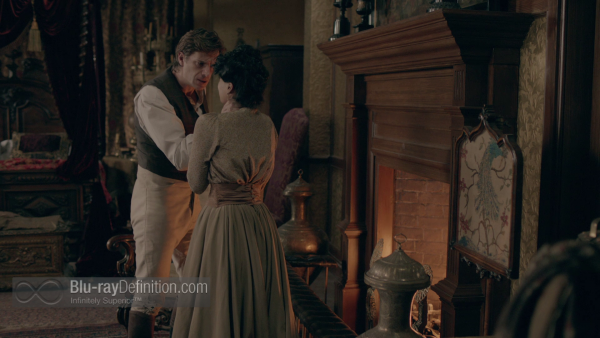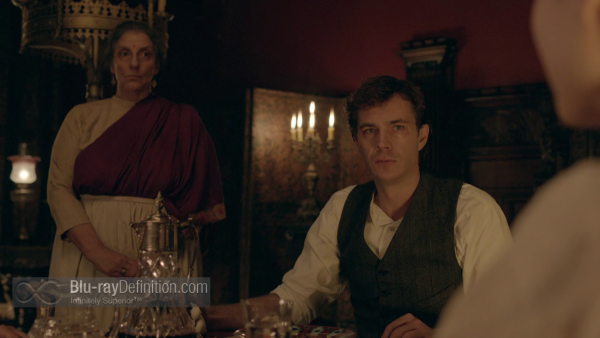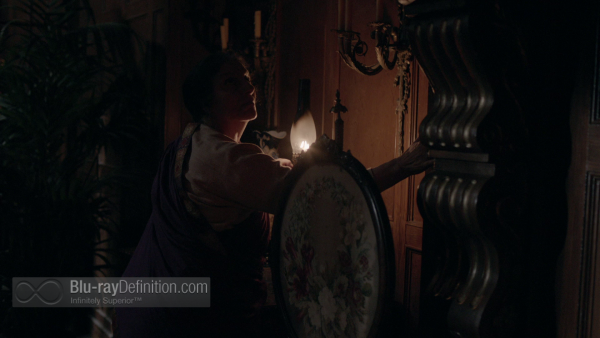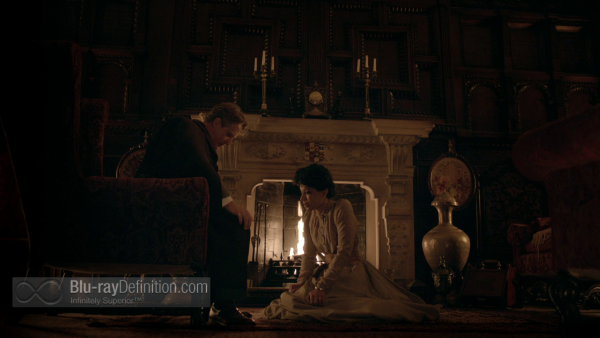 [amazon-product]B00HUAGZDE[/amazon-product]