Mouse-over Cover Art for Details –

The Series
[Rating:4/5]

This new British mystery series from ITV, Endeavour, which runs on American television's PBS Masterpiece Mystery! programming block, acts as a prequel to the long-running and popular detective series, Inspector Morse. In this new take on the popular series, we are taken back to 1965 as a young, and already somewhat standoffish Endeavour Morse (Shaun Evans) joins the Oxford police force as a Detective Constable. The series shows us the development of Morse's eccentricities, those that would be firmly established in his later years, in the Inspector Morse series, such as his fascination with Jaguar's, ales, and unobtainable women. Here in this first series (the show has already been picked up for a second by ITV), Morse runs afoul of an older superior on the force, but is taken under the wing of DI Thursday (Roger Allam) who takes a liking to him, recognizing his innate ability to solve complex cases. While the season on the whole is good at establishing Morse's background and giving us some brilliant mysteries to be solved here and there, there are a couple episodes that are a bit far-fetched. Such as one episode in which a pastor leaves behind a clue to who killed him in encrypted code based on the Periodic Table of Elements and Morse is somehow able to figure this out. It seems like a contrivance, to say the least. In all, however, Endeavour is a solid series with a well-rounded cast and interesting, if not all perfect, mysteries that add to the world of Inspector Morse. It will be interesting to see how the series progresses.
Video Quality
[Rating:4/5]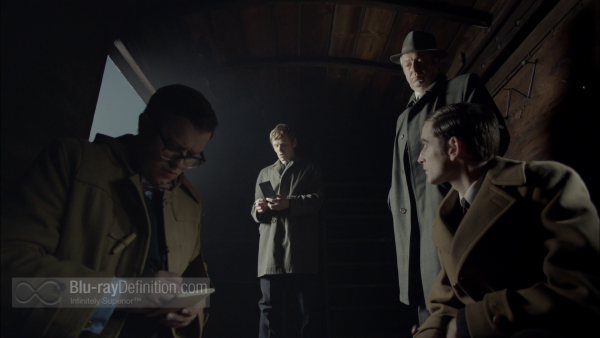 Shot on the Red One cinematographic high definition camera, Endeavour: Series 1 arrives on Blu-ray from PBS in a solid, if not wholly reference quality, AVC/MPEG-4 1080p encodement. Gamma sometimes looks just a little bit on the higher side, causing contrast to suffer just a tad, but shadow detail is sufficient, if not greatly expansive and delicately nuanced. The close-up details are strong and digital anomalies are minimal, though some can be spotted, most likely from the original camera and lenses as opposed to the transfer. Colors in the image tend to favor earth tones or, in some outdoor scenes, cooler tones, so they never quite pop, but the flesh tones are spot on nevertheless.
Audio Quality
[Rating:3.5/5]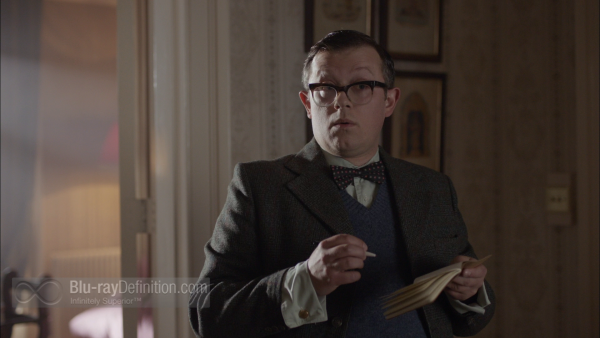 An English DTS-HD Master Audio 2.0 (48kHz/16-bit) stereo soundtrack is included. It has subtle stereo panning and atmospheric sounds with clear dialogue that sufficiently convey the program material.
Supplemental Materials
[Rating:0/5]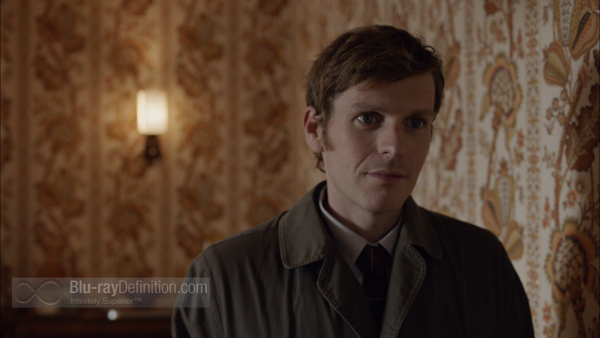 We get no supplements at all for this releases, unless you actually count the original pilot episode.
The Definitive Word
Overall:
[Rating:3.5/5]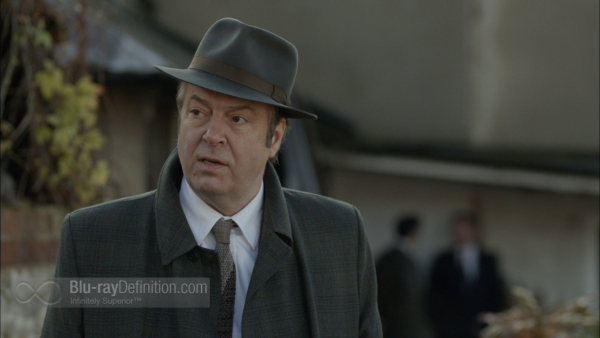 For anyone looking for a mystery fix, and for those fans of the classic Inspector Morse series, Endeavour just may be the series for you. Not quite as good as the old, but enjoyable nevertheless, this prequel to Inspector Morse is well executed if just slightly rough around the edges.
Additional Screen Captures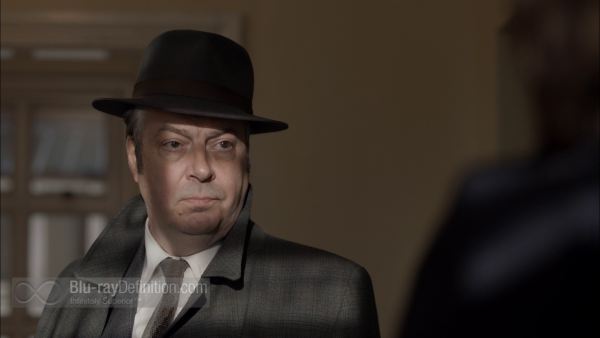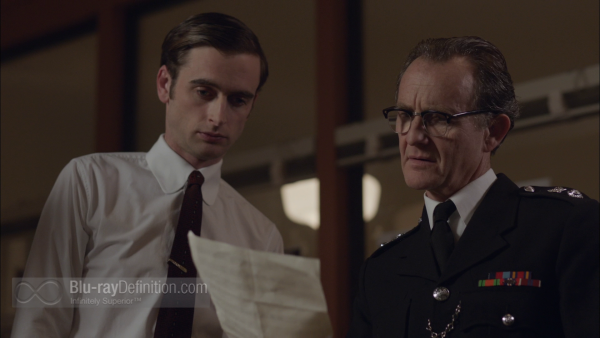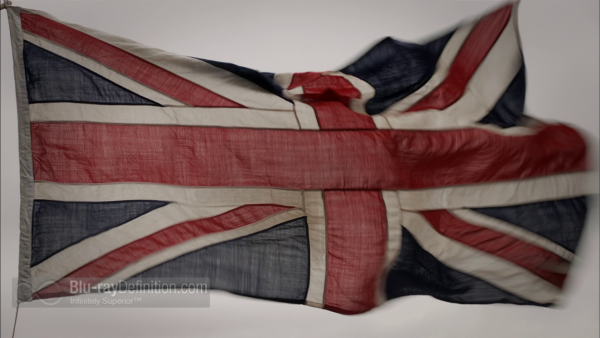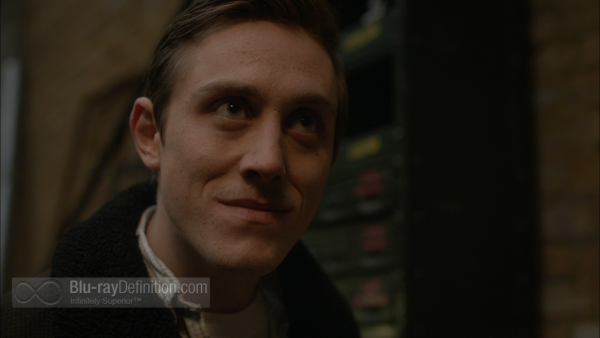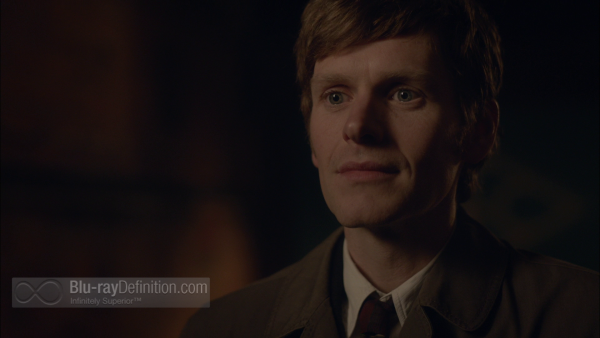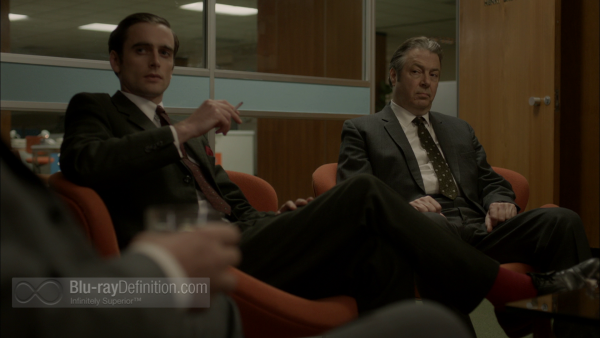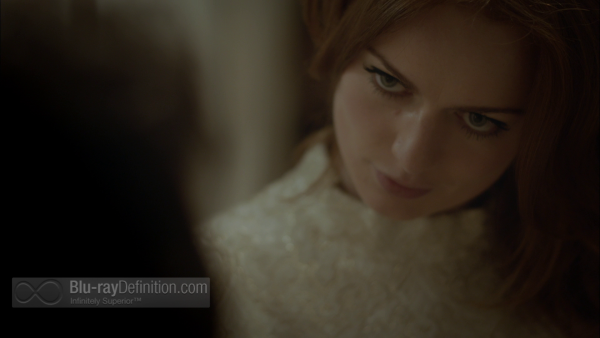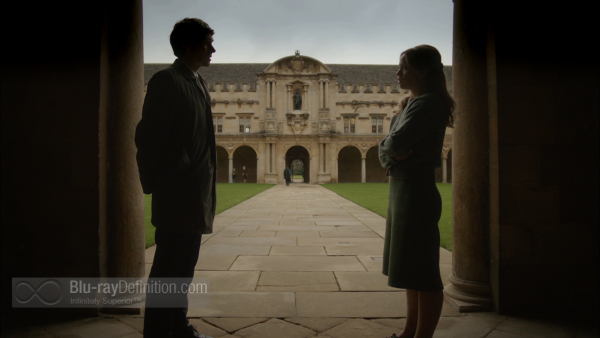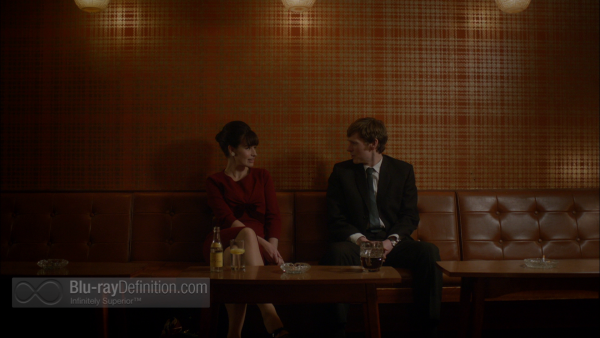 [amazon-product]B008ZVJIO0[/amazon-product]
[amazon-product]B00C888NFQ[/amazon-product]