– (scroll to the bottom if using mobile OS)

The Series
[Rating:4.5/5]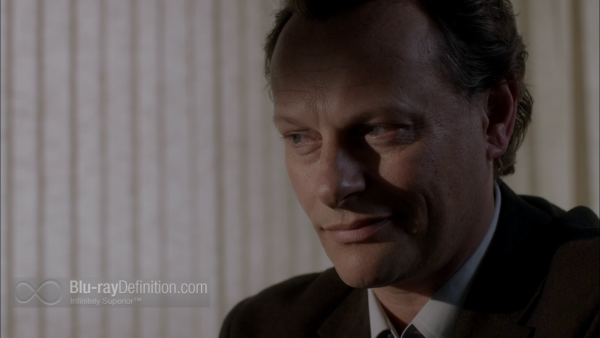 Anyone familiar with the long-running mystery series Inspector Morse would have been instantly familiar with its continuation, Inspector Lewis, which carried on with characters based on the original Colin Dexter-inspired stories. Kevin Whatley slipped comfortably back into his role as Lewis, now an Inspector, in Oxford, investigating the brain-teasing murder cases around the famous town. Subtle changes, such as the actual name of the police force (here a fictionalized one versus the real one used on the Morse series) contribute to a slightly different atmosphere than the cantankerous Inspector Morse series. Of course, in general, Lewis is a more affable character as well, though he feels a little grumpier with age, but far less eccentric than Morse ever was. He's paired up with DS James Hathaway (Laurence Fox) a rather long fellow who left a life of piety and joined the police force instead.
Series 6, a series of three roughly ninety-minute episodes, continues on with the usual class and distinction that make these mysteries so enthralling. The cases include a psychology major moonlighting as a psychic who is found dead in his office, the discovery of the embalmed dead body of a man who died of cancer that is somehow tied into a drug trafficking trade, and and a former biochemistry professor, recently released from prison for killing someone in a driving accident, who is murdered, crushed by his own car.
Each case is typically multilayered, keeping us off guard and unsuspecting for a relatively long time. I must admit that I was unable to pick out the perpetrator in any of these three episodes, and none of the outcomes felt contrived.
Video Quality
[Rating:4/5]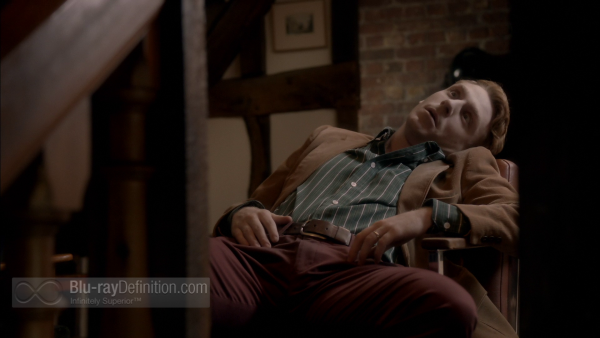 The high definition production is offered up in a rich and detailed AVC/MPEG-4 1080p encodement here on Blu-ray from PBS. Contrast was strong and shadows were nuanced, with little in the way of noise or other anomalies to be found. There was one issue, and that was a sporadic jerkiness that looked to be some dropped frames, possibly due to a frame rate conversion. Having never seen the British Blu-ray version of this release, I can't say what frame rate it is originally done in, but I suspect it is either 24Hz (as opposed to this releases 23.976Hz, to be exact) or 50Hz interlaced.
Audio Quality
[Rating:3.5/5]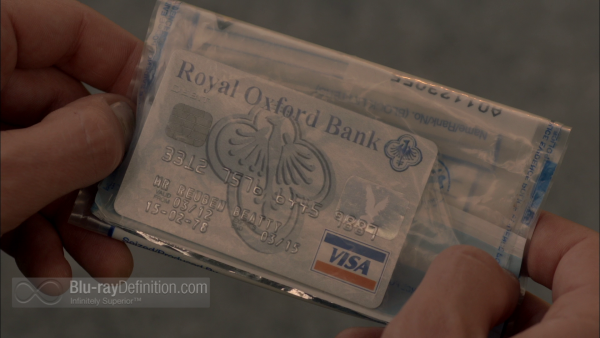 A lossless English DTS-HD Master Audio 5.1 (48kHz/16-bit) soundtrack is supplied that is effective, but really only supplies subtle atmospheric effects in the surround channels that are often barely audible (a scene with rain had me with ears pressed up against the surround speakers wondering if they had gone dead or a connection was loose). Dialogue is clean and I heard no crackle, but this won't be coming out as a reference disc for your system anytime soon.
Supplemental Materials
[Rating:0/5]
Nothing here.
The Definitive Word
Overall:
[Rating:3.5/5]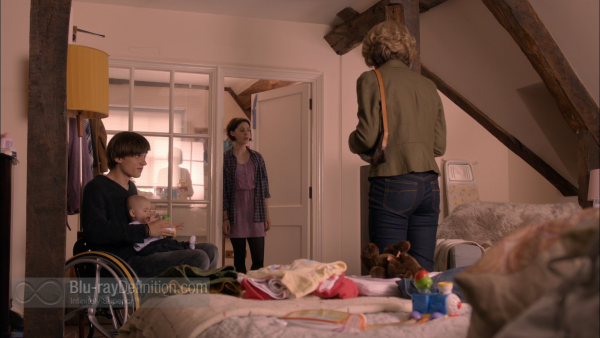 For straight up, classy mystery with denouements that don't feel like utter contrivances, Inspector Lewis hits the spot nicely, even more so than the Inspector Morse prequel Endeavour. Recommended for fans of mysteries and detective stories.
Additional Screen Captures
[amazon-product]B00C12ZJ10[/amazon-product]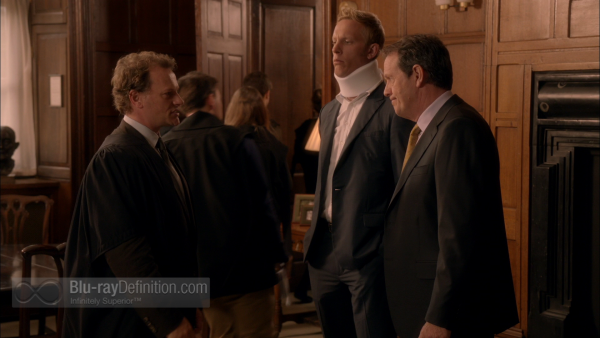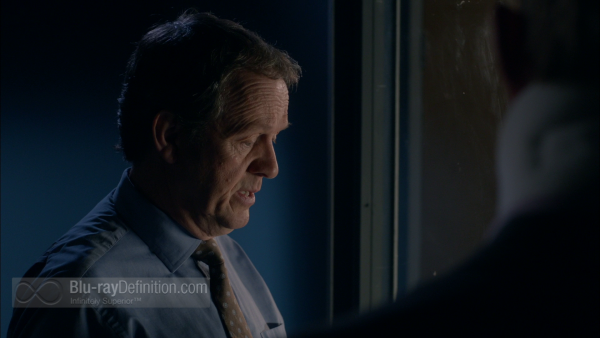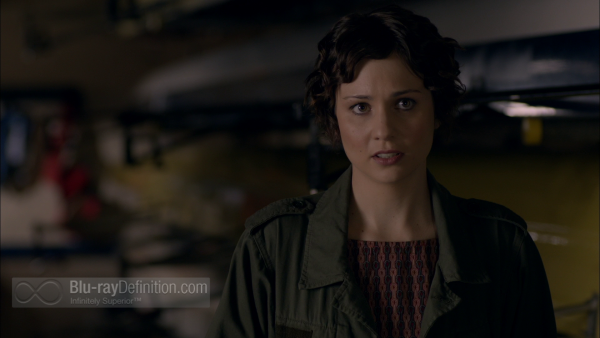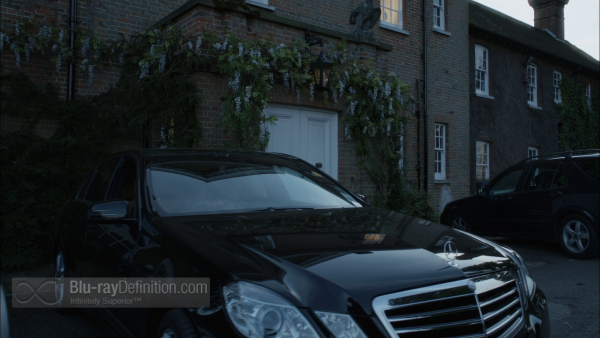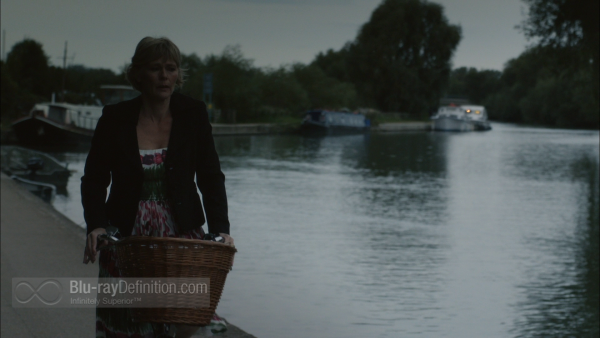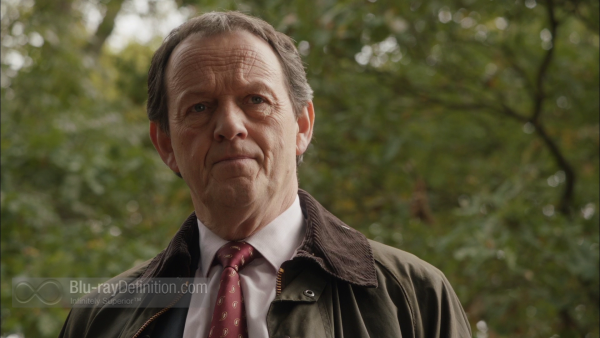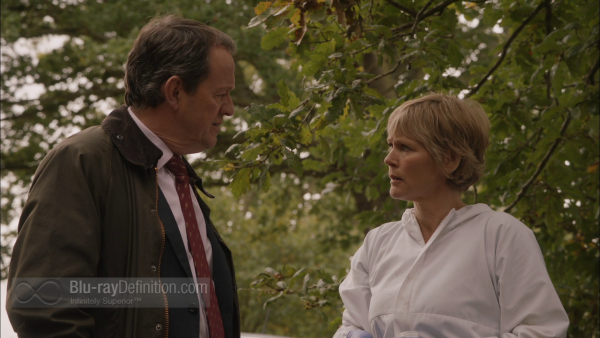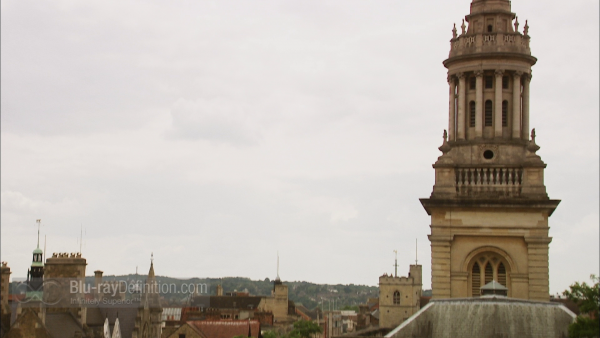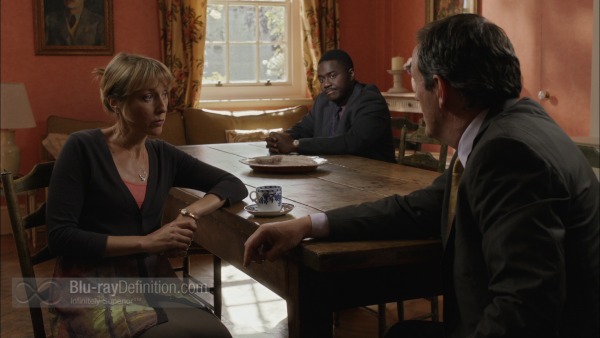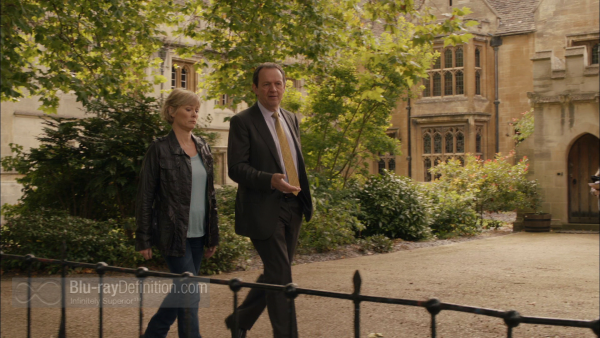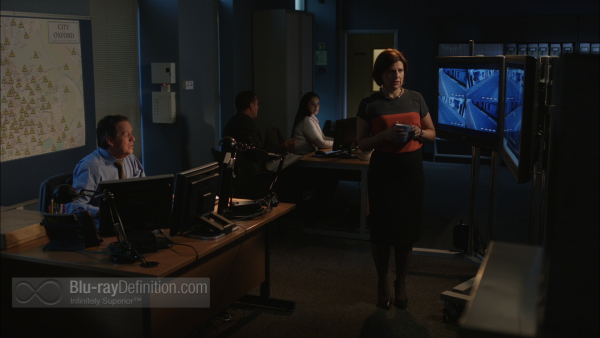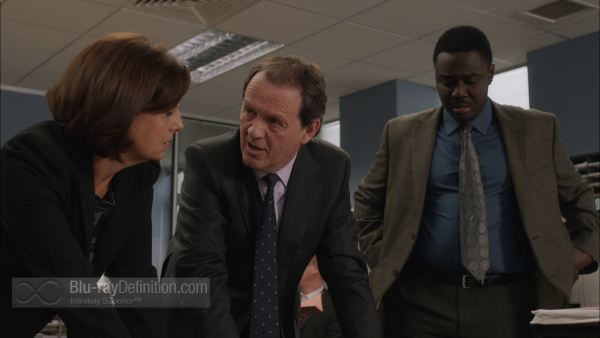 [amazon-product]B00C12ZJ10[/amazon-product]