–
The Series
[Rating:4.5/5]
There have been far too many series, dramatic and documentary, about Henry VIII and Anne Boleyn to even recount, one of the more recent being The Tudors. Wolf Hall, however, is different. This BBC mini-series (which ran in the U.S. on the PBS Masterpiece Classic programming block) will enthrall you from the beginning with its production, acting, and its period setting. Also, rather than take the typical route of retelling the saga of Henry VIII (here played by Damian Lewis, known to Americans from his role on Homeland) and the tragedy that would eventually befall his second wife Anne Boleyn (Claire Foy), this drama focuses more on the King's right hand man, Thomas Cromwell (Mark Rylance).
It is the 1530s, and after years of marriage to Queen Catherine of Aragon, Henry VIII still does not have a male heir to inherit a still fragile English kingdom recovering from civil war. Now, Henry wants a new wife, but this involves a battle with Rome and the Pope. After failing to obtain the divorce the King desperately wants, Cardinal Wolsey (Jonathan Pryce) loses favor with the King and is ousted, ultimately dying in disgrace. The duty then falls to the lowborn lawyer, Thomas Cromwell, Wolsey's servant, to get the job done. Cromwell goes to work on breaking from the Church in Rome and installing Henry as supreme leader of the Church of England, arranging the marriage between Henry and Anne and having Anne crowned Queen. However, when Anne fails to produce a son, she begins to lose favor with the King and he sets sights on a new bride. It once again falls on Cromwell to secure the evidence of Anne's wrongdoings and make sure the King can get a legal annulment.
If you are looking for the salaciousness of The Tudors you won't find it here. Screenwriter Peter Straughan working from the Hilary Mantel novels, Wolf Hall and Bring Up the Bodies instead gives us a thoughtful story of intrigue and human drama, and a humanizing account of Thomas Cromwell a figure usually assigned to the sidelines of this story as a contemptible villain. We are reminded here that Cromwell was indeed a man who was able to rise above his status (he was a blacksmith's son) and become one of the first working class people to attain such power amongst the nobles.
Even apart from the strengths of what is already a very involving story and beautifully done visual production, Wolf Hall will delight with its acting. Mark Rylance gives a wonderfully understated and sympathetic performance as Cromwell, Claire Foy is at once strident yet, in the end, also evokes sympathy as Anne. Damian Lewis is perhaps the lesser of the trio, but still manages to evoke a sense of danger and brutality, but often tenderness as Henry. The tertiary characters are also brilliantly portrayed, especially Jonathan Pryce as Wolsey.

Video Quality
[Rating:4.5/5]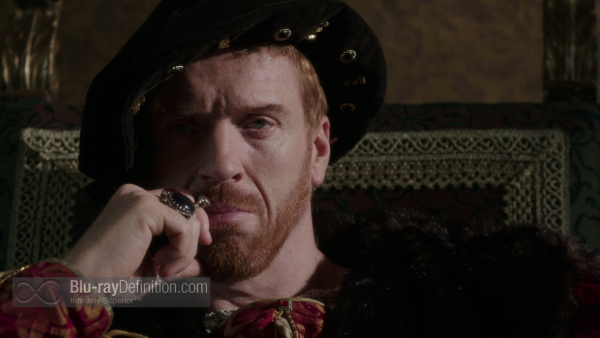 A high definition production, Wolf Hall is a wonderful looking period series with lavish costumes and sets, all captured to near perfection in this crisp and colorful AVC/MEPG-4 1080p encodement to Blu-ray from PBS. One can spot all the detailed Tudor embroidery in clothing, the individual strands of hair and even the texture of paintings with little digital noise to intrude.

Audio Quality
[Rating:3.5/5]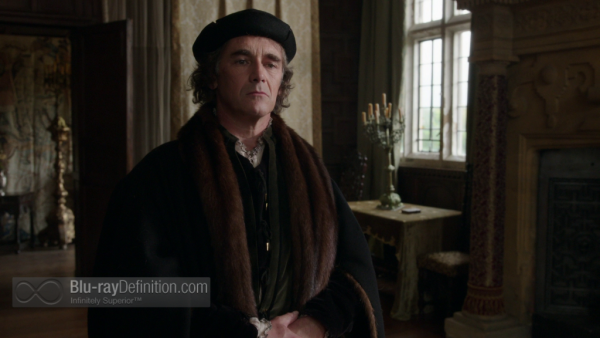 We get only DTS-HD Master Audio 2.0 stereo soundtrack that is pretty good at delivering the mostly dialogue-driven soundtrack and period score consisting of harpsichords, lutes, and stringed instruments such as violins. That said, some louder passages of dialogue do have some obvious compression noise.

Supplemental Materials
[Rating:2.5/5]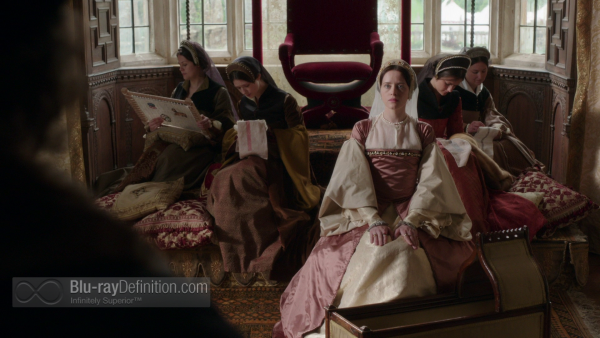 The People & The Politics (1.78:1; 1080p/24; 00:10:05)
Brining it to the Screen (1.78:1; 1080p/24; 00:06:27)
Wolf Hall – History and Design (1.78:1; 1080p/24; 00:05:18)
Cast & Crew Interviews:

Peter Kosminsky, Director (1.78:1; 1080p/24; 00:04:31)
Mark Rylance (1.78:1; 1080p/24; 00:03:14)
Mark Gatiss (1.78:1; 1080p/24; 00:03:15)
Damian Lewis (1.78:1; 1080p/24; 00:02:33)
Jonathan Pryce (1.78:1; 1080p/24; 00:02:09)
Claire Foy (1.78:1; 1080p/24; 00:02:35)

The Definitive Word
Overall:
[Rating:3.5/5]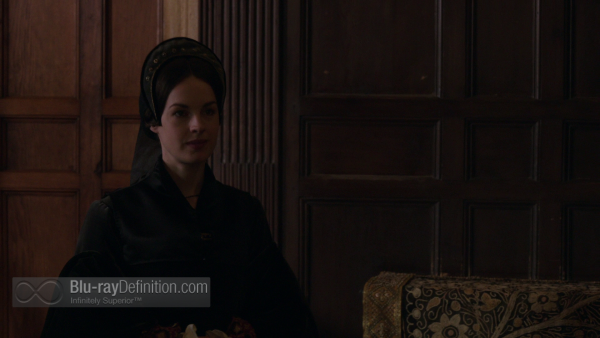 A beautiful and touching mini-series that looks at the reign of Henry VIII through the eyes of his trusted servant Thomas Cromwell, Wolf Hall is an enthralling drama that will transport you to Tudor England and humanize one of its often vilified figures.
Additional Screen Captures
[amazon-product]B00T797IUU[/amazon-product]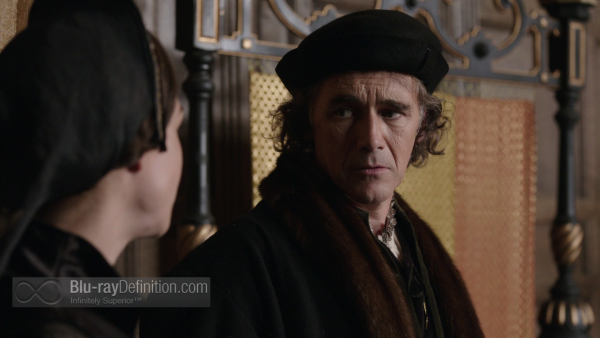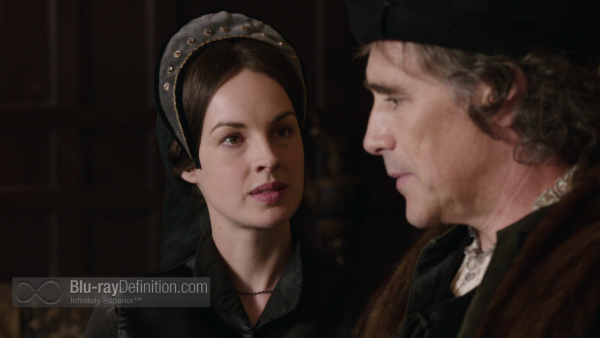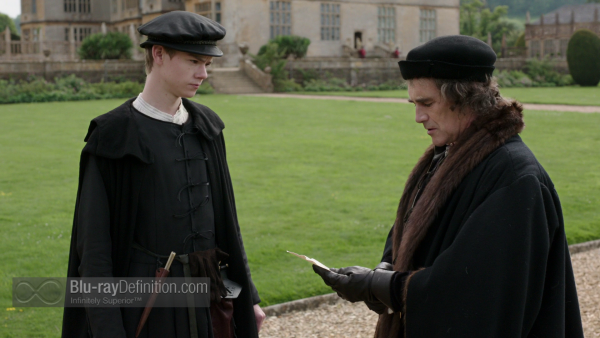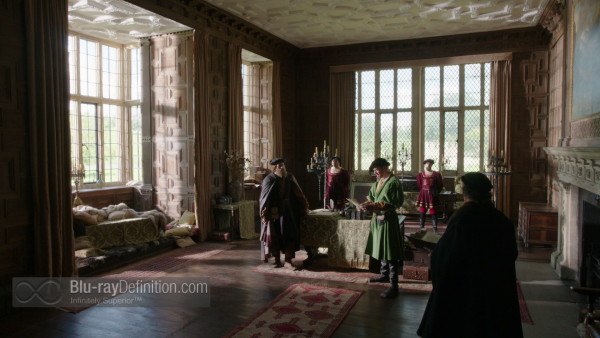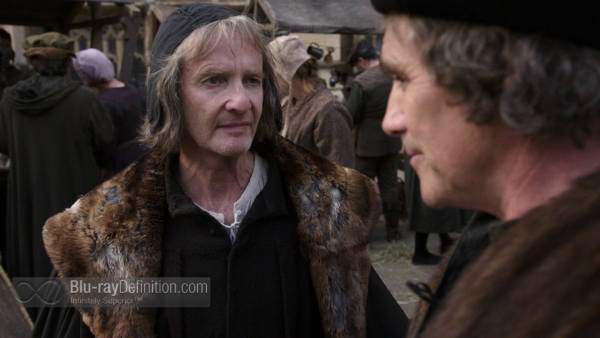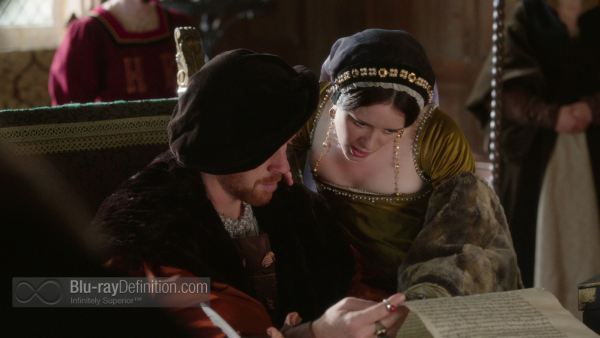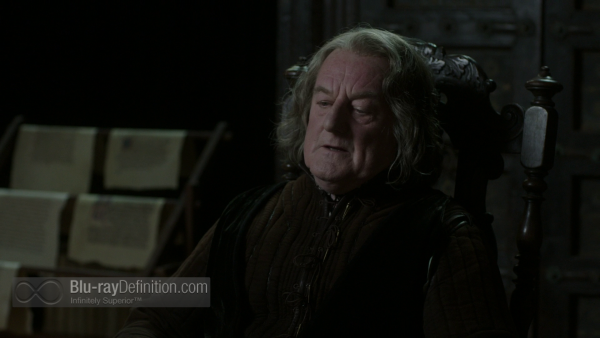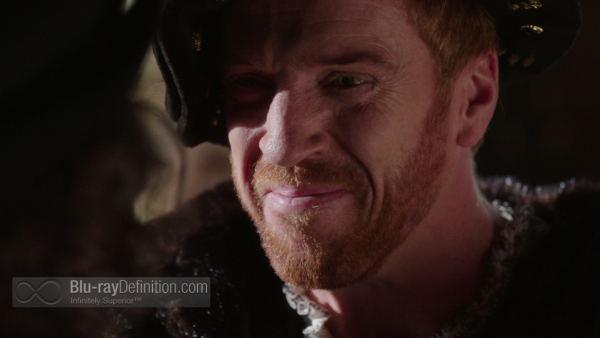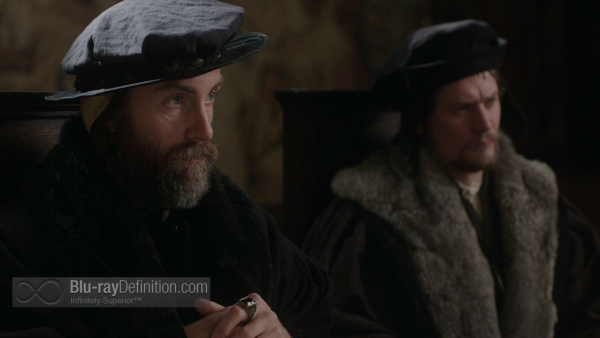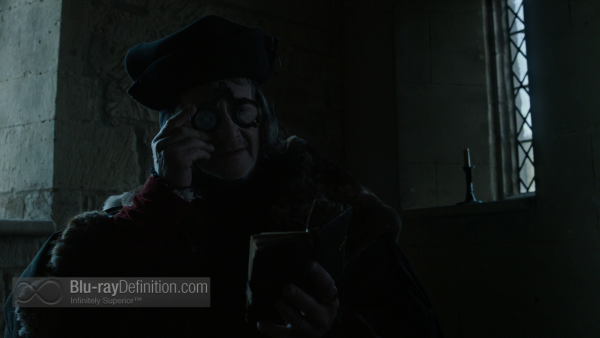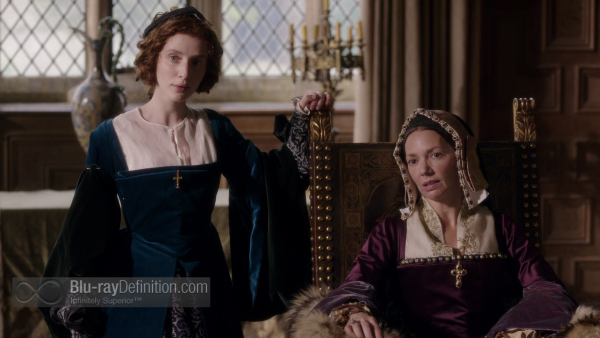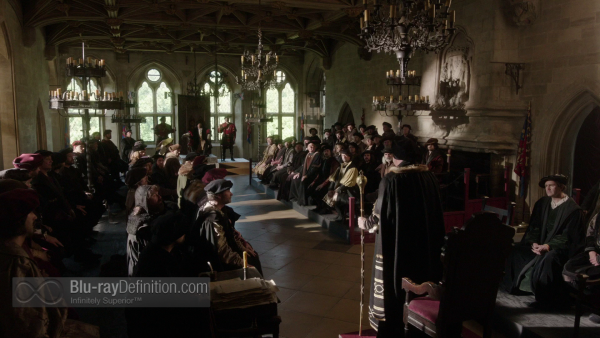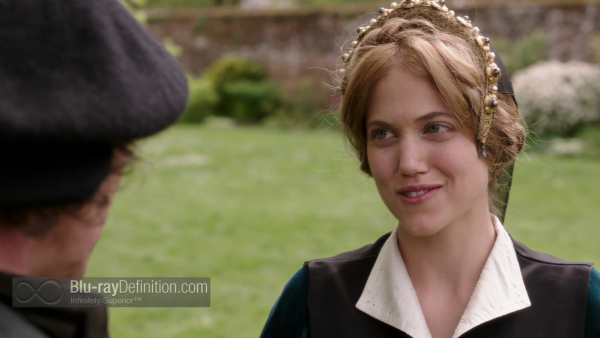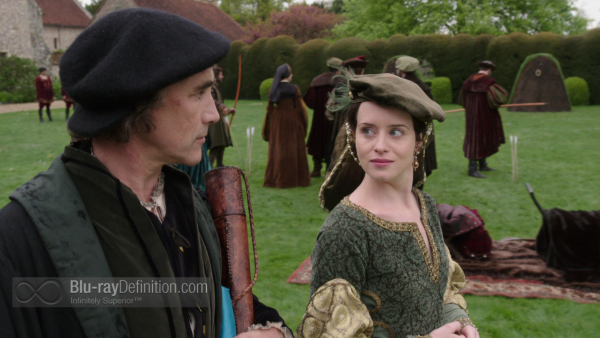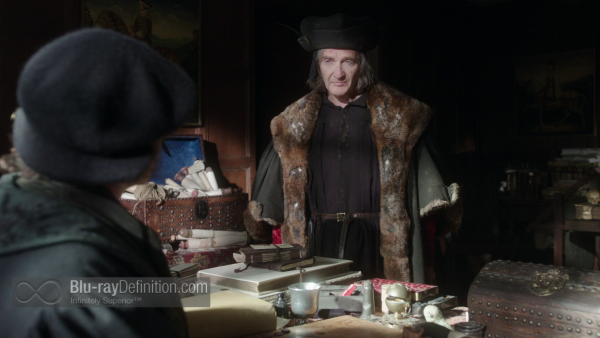 [amazon-product]B00T797IUU[/amazon-product]