–
The Film
[Rating:4/5]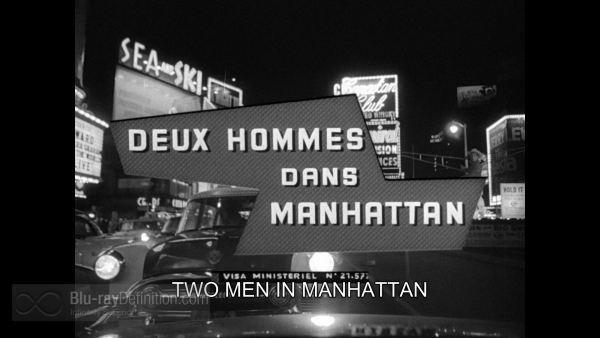 Flipping the classic "American in Paris" on its head, Deux hommes en Manhattan (Two Men in Manhattan) is Jean-Pierre Melville's apotheotic homage to the film noir.  The story opens during the Christmas season in New York. M. Fevre-Berthier, the French delegate to the United Nations is a no-show for an important vote, setting in motion a tense search mission by French Press Agency reporter Moreau (Melville) and his alcoholic sidekick, the paparazzi photographer Delmas (Pierre Grasset).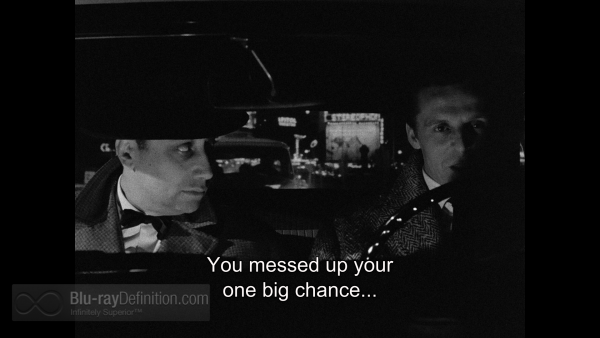 Their search traverses some of the legendary locations of the Big Apple like Greenwich Village and the theater district, and, of course, they are being followed by a mysterious car.  Using a search strategy based on follow up with the diplomat's probable mistresses, we met actress Judith Nelson (Ginger Hall), singer Virginia Graham (Glenda Leigh), hooker Gloria (Monique Hennessy), exotic dancer Bessie Reed (Michele Bailly) among others.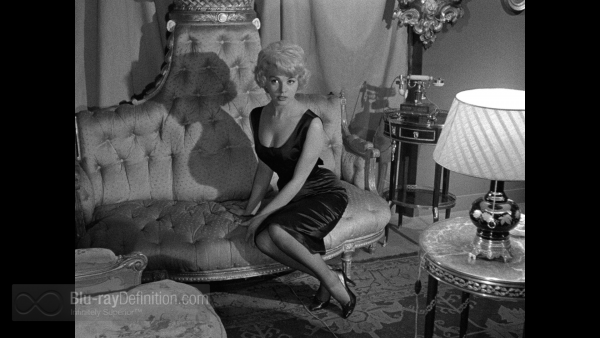 Moreau and Delmas move inexorably toward a stunning discovery of the French diplomat's fate but there are additional plot twists and turns including a final encounter with Fevre-Berthier's daughter Anne (Christiane Eudes) before matters are finally resolved.
Video Quality
[Rating:3/5]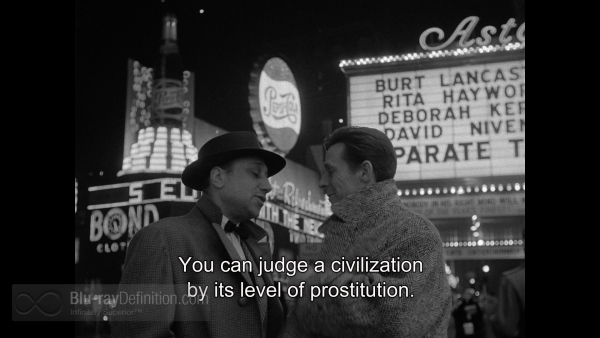 As films noirs go, this 1959 release certainly shows its age with consistent grittiness and grain in the outdoor night scenes. However, the indoor scenes, of which there are many, come across rather well with good detail and contrast. Nicholas Hayer and Melville's cinematography uses numerous on-location shots to give us a palpable sense of being in the title city.
Audio Quality
[Rating:3/5]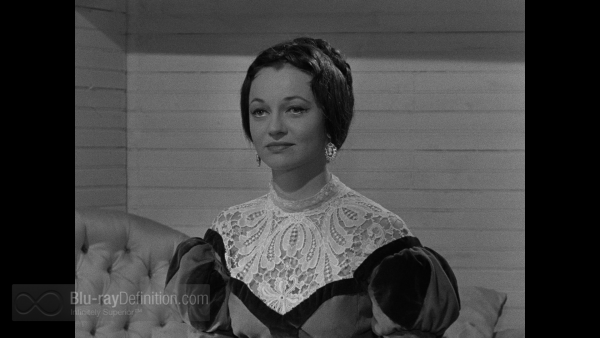 The French LPCM 2.0  simulated "stereo" soundtrack gets the dialogue across quite clearly as well as the atmospheric jazzy film score by Christian Chevalier and Martial Solal. There is a touch of boxiness and distortion in the louder sections but as most of the soundtrack is pretty low key, this is not a big issue.
Supplemental Materials
[Rating:3/5]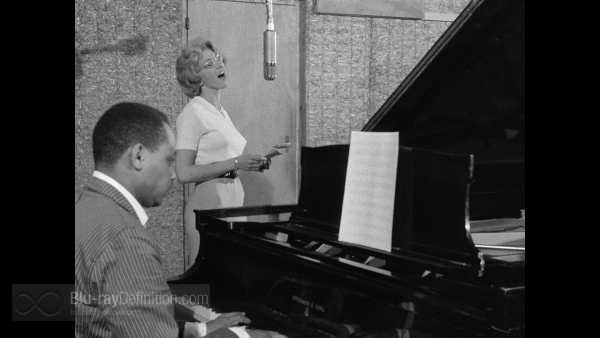 The bonus materials include the following:
Keeping Up Appearances (35:48) (English LPCM Stereo 48 kHz/24-bit ): a conversation between critics Jonathan Rosenbaum and Ignatly Vishnevetsky
Original French Trailer
Theatrical Re-release Trailer
Souvenir booklet with a plot synopsis and a critical essay by Melville expert Ginette Vincendeau.
The Definitive Word
Overall:
[Rating:4/5]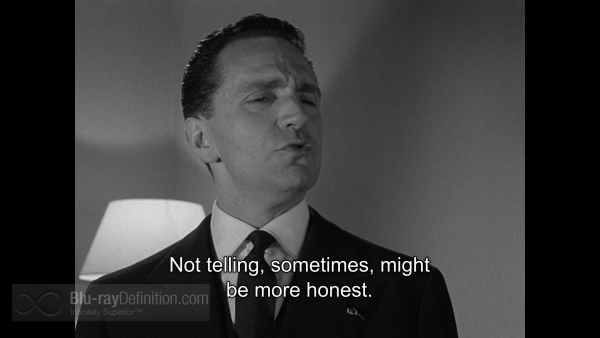 Fans and students of the film noir thriller will already know that Two Men in Manhattan is a frequently cited example of the New Wave style of cinema with its gritty, seemingly improvised shooting style, use of nonprofessional actors, and jazz-inflected score. While this story's surprisingly traditional sense of honor and moral probity may run counter to the 1950's sensationalist zeitgeist, the coherence of Melville's cinematography, direction, and script makes this a worthwhile watch..
 Additional Screen Captures
[amazon-product]B00DPJEWAM[/amazon-product]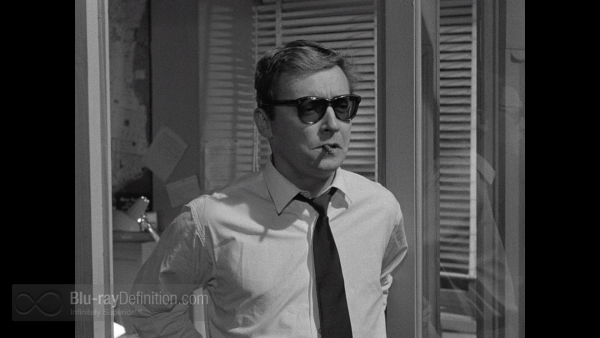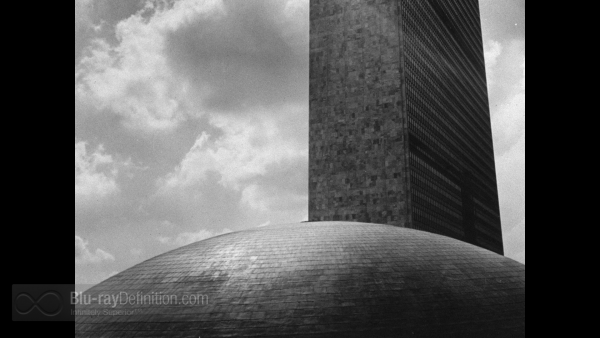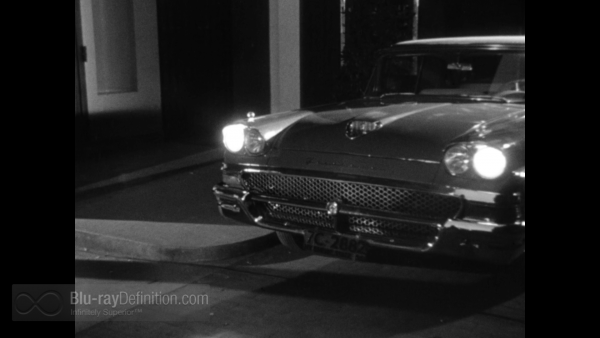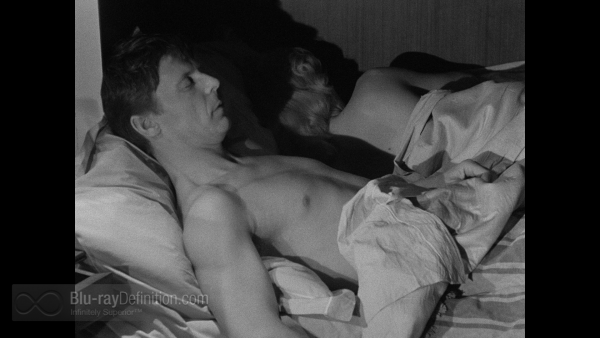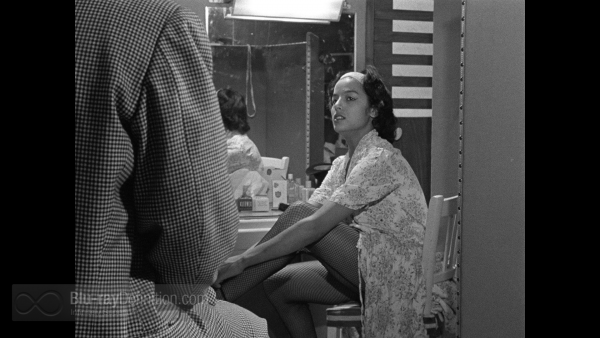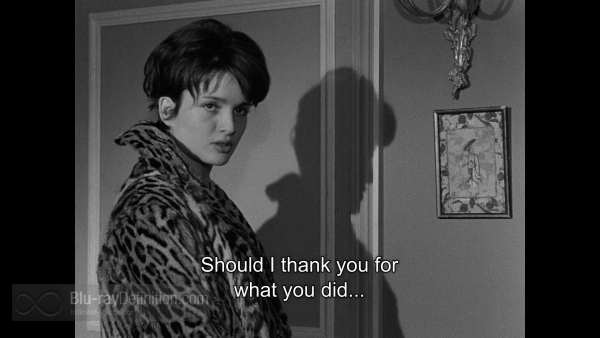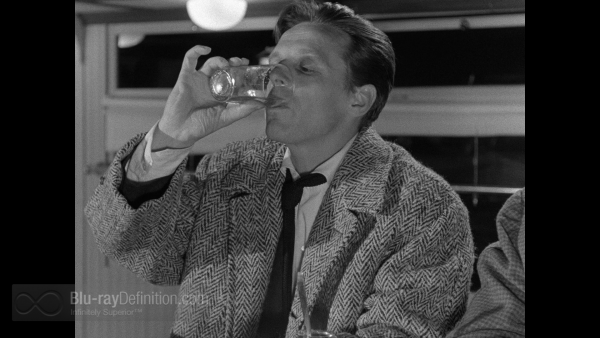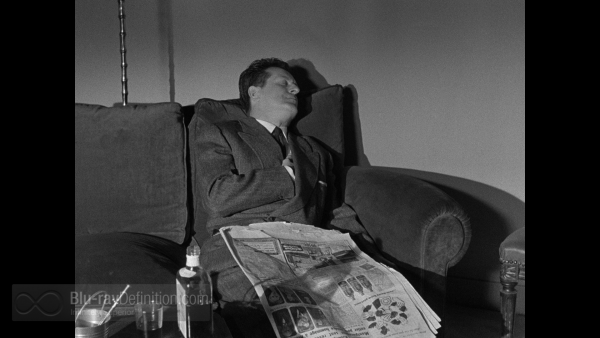 [amazon-product]B00DPJEWAM[/amazon-product]