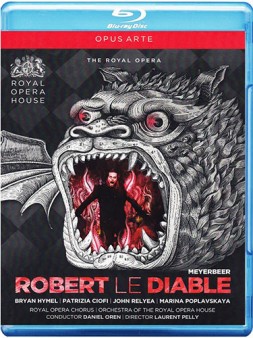 – –

The Performance
[Rating:2/5]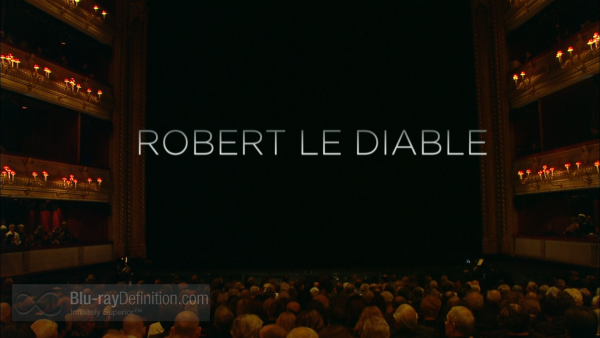 The popularity of Giacomo Meyerbeer, a contemporary of Rossini, Bellini, Donizetti, Verdi, and Berlioz, outstripped all off these illustrious composers in 19th century Europe. While Meyebeer's operas were in the grandest tradition, often lasting for four hours or more, they are much less frequently performed today due to the difficulty in casting and expense in mounting such works.  In 1831, Robert Le Diable vaulted Meyerbeer into operatic stardom.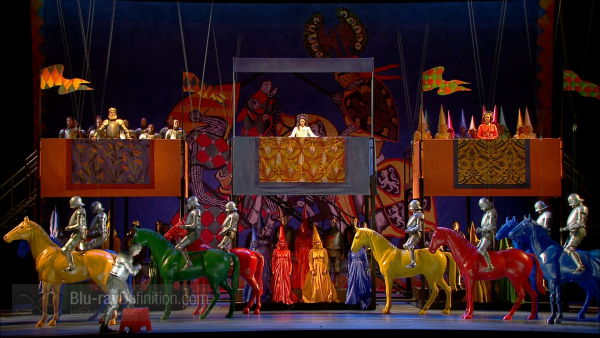 This new 2012 Royal Opera House production, staged by noted director Laurent Pelly, featured a strong international cast led by maestro Daniel Oren. Unfortunately, the British critics savaged this production's design and execution. That notwithstanding, Opus Arte has gambled that home viewers would give this neglected work, last staged in London in 1890, a better reception.
The story is set in medieval Palermo. Robert (Brian Hymel) and his satanic companion Bertram (John Relyea) seek out Robert's love interest, Princess Isabelle (Patrizia Ciofi). Robert's aide, Raimbaut (Jean-Francois Borras), sings about a Norman princess who married a devil and produced a son Robert ("le diable"). Raimbault's engagement to Robert's foster sister Alice (Marina Poplavskaya) saves him from being condemned to death. Alice tells Robert about his mother's death, tries unsuccessfully to give him the will, and warns him about Bertram. The latter then makes Robert gamble away his money and weapons. Robert returns to Isabelle, gets a new sword and seeks out his rival, the Prince of Granada (Ashley Riches).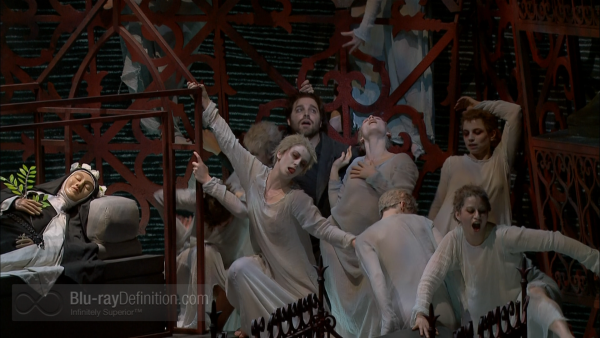 Bertram bribes Raimbaut not to marry Alice but to pursue other women. Alice overhears Bertram worrying that if Robert (who is really his son) does not sign over his soul to the devil then he will be lost to his father. Bertram instructs Robert to take a sacred branch from the tomb of Saint Rosalia to give him the magic power to regain Isabelle's hand. Robert finds the branch as well as some ghostly nuns and assorted demons.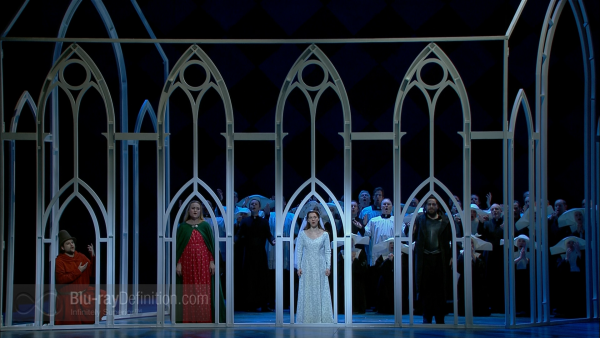 Isabelle, about to marry the Prince of Granada, gets Robert's secret identity from Alice. Robert enters and immobilizes everyone except for himself and Isabelle who implores him to abandon his magic powers. Robert breaks the branch and is arrested. Bertram frees Robert. Alice arrives, tells Robert that the wedding has been stopped and gives Robert his mother's will that warns him about Bertram. The clock strikes midnight, and Bertram, having failed to obtain Robert's soul, is dragged down to hell. Robert and Isabelle reunite joyously in the cathedral.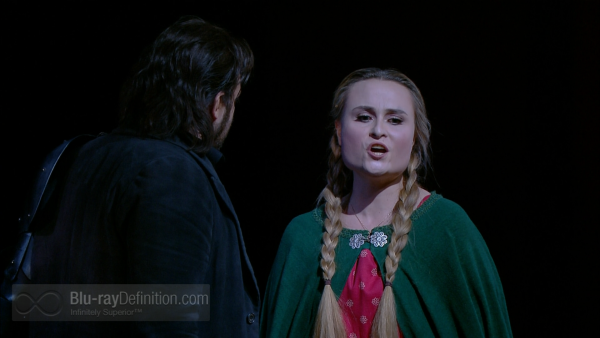 The good news is that we get strong singing from tenor Hymel and soprano Ciofi (who took on her role with very short notice) and solid contributions from bass-baritone Relyea, tenor Borras, and the ROH chorus. Now, the not so good news. The staging and sets are an absurd mish-mash of styles with large plastic horses, cartoon backdrops and costumes that are a cross between Monty Python and Gilbert and Sullivan. More not so good news, Oren's pacing tends to be quite static making a long work seem even longer. This would not be a problem if Meyerbeer's musical genius was at the level of his better known contemporaries. Unfortunately, what was all the rage in 19th-century Paris seems more second-flight in 21st century London.
Video Quality
[Rating:4/5]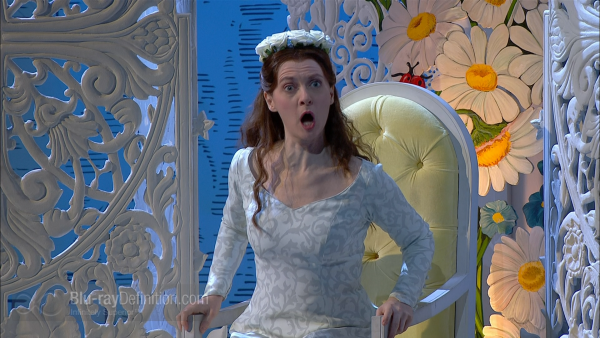 Sue Judd's videography does a decent job of keeping us focused on the staged action or frequent lack thereof. The dance of the ghostly nuns, one of the opera's highlights, reminded me (not in a good way!) of the zombies in Michael Jackson's "Thriller". As previously mentioned the cardboard cut-outs and the hokey costumes do not help matters. Colors and details are quite good.
Audio Quality
[Rating:4/5]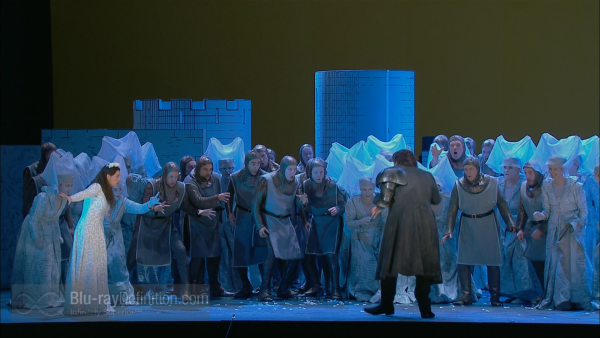 There is occasionally more prominence to the voices than might be heard in the house, but it also seems that Oren's dynamics keep the orchestra out of the way as much as possible. Ambience in the surround version is modest, slightly better than the LPCM 2.0 alternative.
Supplemental Materials
[Rating:2/5]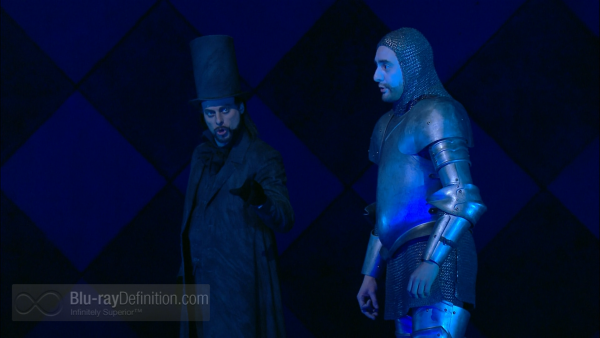 A program booklet presents a nice background essay on Robert Le Diable with a thorough plot synopsis. There is a five minute featurette on "The Legacy of Robert Le Diable"(LPCM Stereo 48 kHz/24-bit)
The Definitive Word
Overall:
[Rating:2.5/5]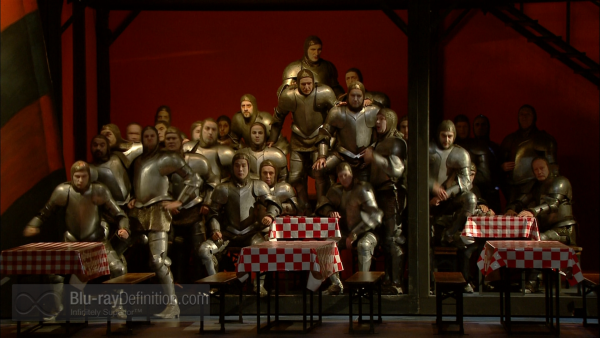 This Blu-ray release of Robert le Diable debuts a rarely staged work that had worldwide acclaim in its day.  Judging from this Royal Opera House production, it appears that this opera's day is long gone.  Different casting decisions might have strengthened the case for Robert Le Diable but with the exception of the occasionally wayward soprano of Poplavskaya and the lack of Mephistophelean menace in Relyea's Bertram, this is a decently sung performance. Could the ROH's music director Antonio Pappano have extracted more excitement from Meyebeer's score?  Perhaps, but I think that the fundamental problem with this production is the weakness of the opera itself coupled with Pelly's ridiculously comic stage realization. Opus Arte seldom lets a dud get out of the gates but, I am afraid, this is one of those rare occasions.  This Robert Le Diable is primarily for those hardcore operagoers willing to sacrifice three and a half hours on the altar of morbid curiosity with little apparent return on their investment of time.
Additional Screen Captures
[amazon-product region="uk" tracking_id="bluraydefinit-21″]B00CIWPJ86[/amazon-product]
[amazon-product region="ca" tracking_id="bluraydefinit-20″]B00CIWPJ86[/amazon-product]
[amazon-product]B00CIWPJ86[/amazon-product]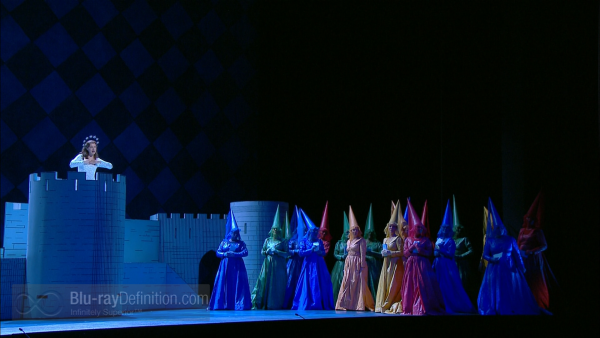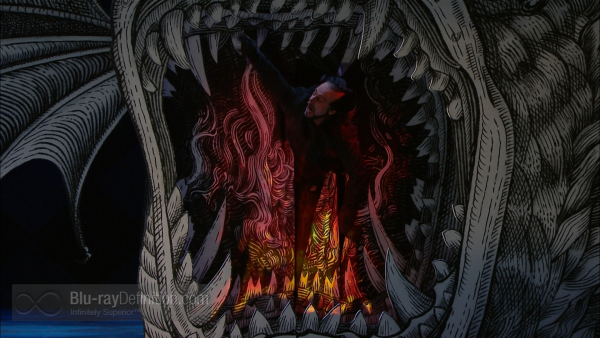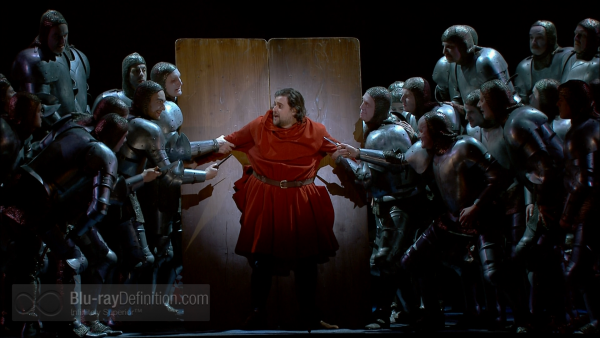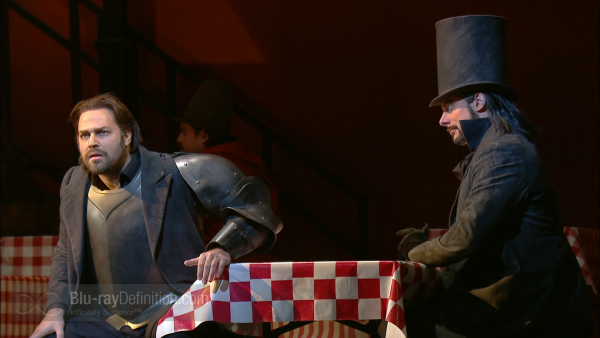 [amazon-product region="uk" tracking_id="bluraydefinit-21″]B00CIWPJ86[/amazon-product]
[amazon-product region="ca" tracking_id="bluraydefinit-20″]B00CIWPJ86[/amazon-product]
[amazon-product]B00CIWPJ86[/amazon-product]