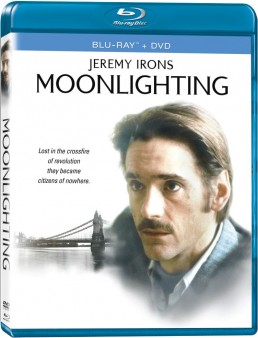 –
The Film
[Rating:4.5/5]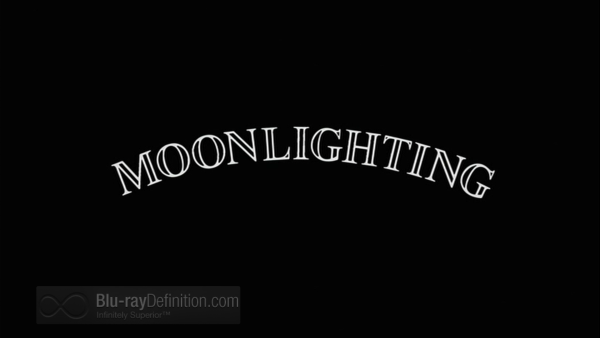 Famed Polish screenwriter/director/actor Jerzy Skolimowski's cinematic career took off with the acclaimed film Knife in the Water, collaborating with fellow countryman, Roman Polanski.  Moonlighting is a 1982 British film that opens as four Polish laborers, Nowak (Jeremy Irons), Banaszak (Eugene Lipinski), Wolski (Jiri Stanislav), and Kudaj (Eugeniusz Haczkiewicz) arrive in London.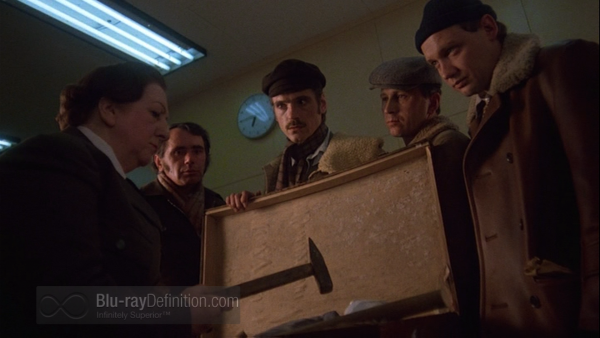 Nowak is the only member of this foursome who speaks English and he also serves as the film's occasional narrator. The men have been assigned to renovate a London townhouse belonging to the "boss" (whom we never see), but Nowak must tell the Immigration Officer (Edward Arthur) that they are simply on vacation since working would violate the terms of their stay. Life in Margaret Thatcher's England contrasts sharply with that in Lech Wałęsa's Poland as the Eastern bloc has yet to escape its strong Soviet influence. As foreigners, the Polish workers are frequently exposed to xenophobia.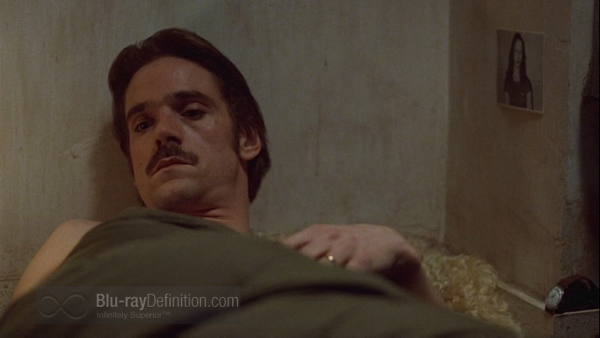 The "boss" knows that these men will work for far less money than their English counterparts. However, Nowak alone knows the real purpose of their trip and, as ordered, he keeps a detailed account of their work and expenses, written entirely in English so that the others cannot read or comprehend them. The men get to work and, in true HGTV style, take the house right down to its literal bones.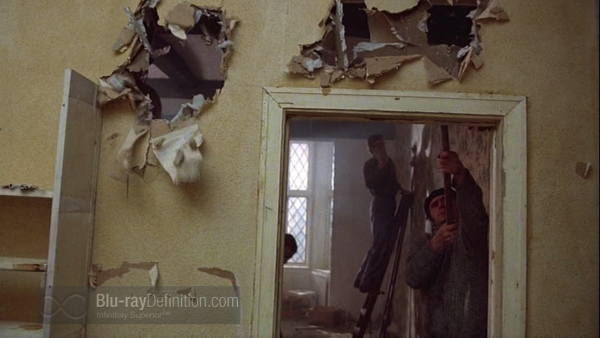 As the project progresses, a coup topples the Polish government, resulting in the cancellation of all air travel. The telephone lines are blocked, preventing any communication with the men's families. Nowak is challenged to keep this troubling news from his co-workers. To add further poignancy to their situation, Christmas is rapidly approaching and the men are far away from their loved ones.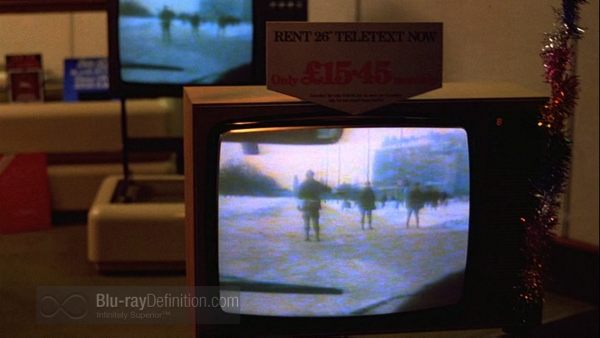 Spurred on by the anxiety of not knowing the fate of his wife Anna (Jenny Seagrove), Nowak urges his fellow workmen to put in 18-hour days to try to finish the job as quickly as possible. After a number of setbacks on the job, including numerous days without running water or electricity, Nowak runs short on funds and must resort to shoplifting to put food on the proverbial table (even though there is no table!).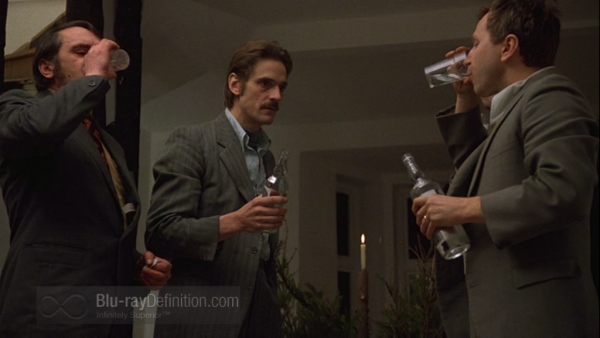 Tensions among the men mount as the work continues at a frenetic pace, occasionally fueled by cheap vodka. Director Skolimowski takes viewers on this emotion-charged journey that plumbs the depths of ordinary people. Certainly one of the finest films of its era, Moonlighting won the 1982 Cannes Film Festival award for best screenplay. The cast led by Jeremy Irons is simply superb and make us believe in the reality that they portray. While politics does raise its ugly head from time to time, Skolimowski keeps such matters under control for the most part.

Video Quality
[Rating:4/5]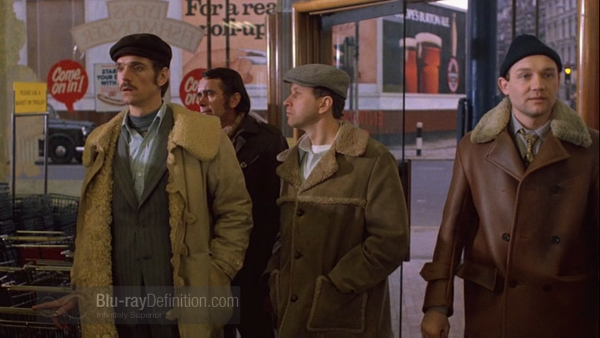 The restoration is excellent with only occasional patches of blur and fading that tell us that this is a thirty-plus year old film. The use of London as a backdrop also adds atmosphere to the otherwise claustrophobia-inducing world of the limited space in which the men are working.

Audio Quality
[Rating:3.5/5]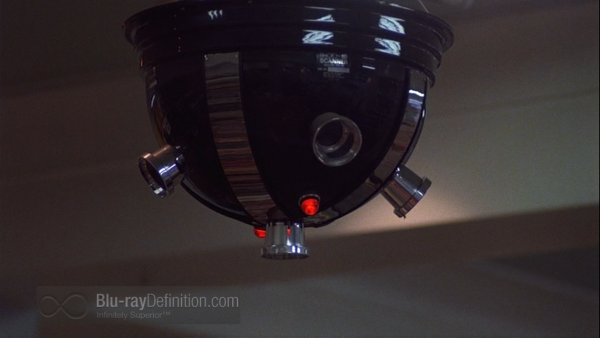 This is a matrixed monaural soundtrack in LPCM 2.0. With that in mind, the dialogue and Stanley Myers's engrossing score are generally well reproduced.

Supplemental Materials
[Rating:3.5/5]
Extras include two additional versions of the film, one with voice-over by Irons and the other, a dialogue-free version that highlights the Myers score. A three-minute long trailer (English LPCM Stereo 48kHz/24-bit) is also included, along with a bonus DVD version of the film. The program booklet contains a brilliant background essay on this film by Ewa Hanna Mazierska and a biographical note on Skolmowski.

The Definitive Word
Overall:
[Rating:4.5/5]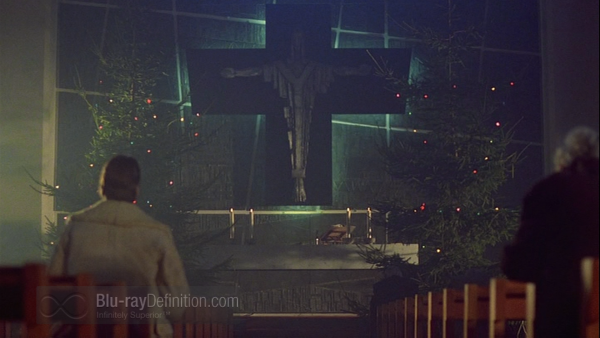 Moonlighting is a brilliant film that uses its characters to underscore the political and economic issues of its times. The synergy between script, direction, and acting draws us into the very heart of the drama and keeps us fully engaged for the entire 97 minute running time. Highly recommended.

Additional Screen Captures