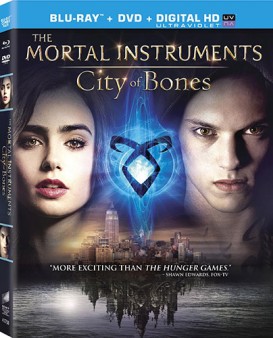 – –

The Film
[Rating:3/5]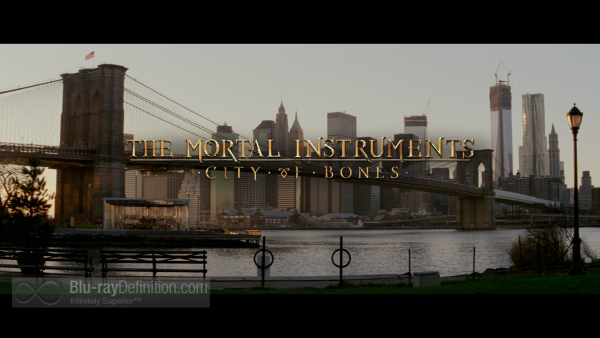 Adapted from the series of novels by Cassandra Clare, The Mortal Instruments: City of Bones is yet another entry into the fantasy genre of films trying so desperately to be the next Twilight. But, Twilight it isn't, and I can't say if that's good or bad, really. There are a lot of pained expressions, there's a lot of unrequited love, dark rooms, Gothic architecture, ancient lore, and, oh, yes, of course, supernatural creatures like vampires, werewolves, and demi-angels known as Shadowhunters. What there isn't in The Mortal Instruments is a reason to feel connected to any of these dismally dull characters and to this cloyingly romantic plot.
New York City teen Clary (Lily Collins) has been developing a strange habit of drawing strange symbols as she approaches her 16th birthday. Her mother Jocelyn (Lena Headey) knows the reason why, but has found it hard to tell her. She runs out of time when she is attacked in their home and disappears. Clary now finds out from a mysterious guy, Jace (Jamie Campbell Bower) that she is part of a group of half-angels known as Shadowhunters, who fight demons and protect the world. She joins a dwindling group of Shadowhunters in an alternate version of New York known as Downworld in an effort to locate her mother, but they have plans for her as well. They need her to help them find an ancient artifact known as the Mortal Cup, that her mother hid away from a powerful and evil Shadowhunter named Valentine (Jonathan Rhys Meyers) who's been hunting for them and it for years in order to rule the world. Clary and her new hunky partner in demon fighting, Jace must tackle saving the world, their secret society, and fight off the onslaught of demons after the cup whilst in the throes of a burgeoning romance that throws a wrench into the workings of the society of Shadowhunters who, for some reason, just don't like the idea of the two of them being together.
From the outside, The Mortal Instruments looks like an interesting story. Clary is a strong heroine with a good head on her shoulders thrust into a strange new world. Yet, the screenplay goes terribly askew by giving us an awkward balancing act between teen angst, wonky romance, such as a romantic scene in a greenhouse that looks like the love scene from AVATAR, and full-blown action. Against all of this, there's an ever-building world of characters and interconnections that are just impossible to follow – vampires, demons, werewolves, half-angels, evil Shadowhunters, good Shadowhunters, witches – and no time is given for extrapolation or further exploration. Perhaps it is due to the deficiencies in bringing the novels to screen or simply the constraints of time and poor editing choices, but what is left is a film where we never feel like we know or care about anyone we're seeing.
Video Quality
[Rating:4/5]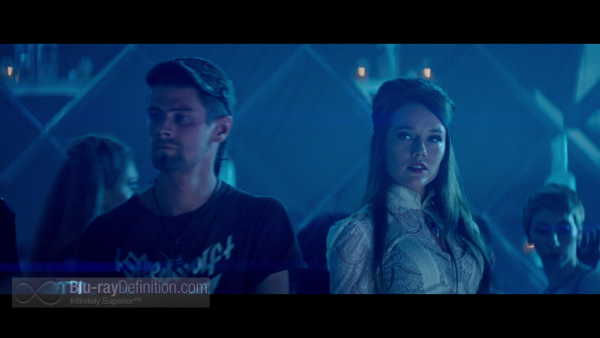 The Mortal Instruments: City of Bones is an anamorphic production (check out those lens flares) shot on medium to high speed Kodak 35mm film stock (Vision3 250D 5207, Vision3 500T 5219) using the Panavision Panaflex Millennium XL2 camera with Panavision G-Series lenses. The AVC/MPEG-4 1080p encodement on Blu-ray provides a nicely nuanced image with extended shadow detail and good textural detail in clothing and backgrounds. It can sometimes look a tad soft due to the production and the tendency toward darker scenes, but the clean image and lack of noise or compression issues make this a strong and satisfying transfer to Blu-ray from Sony.
Audio Quality
[Rating:4.5/5]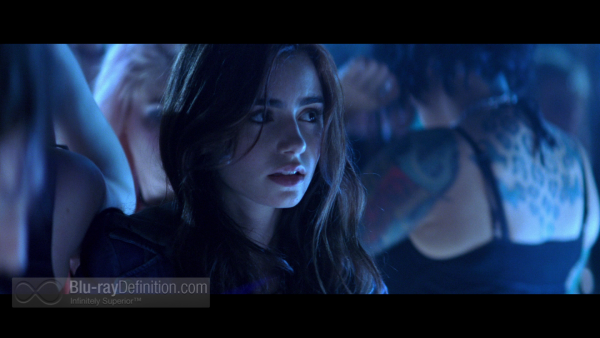 The English DTS-HD Master Audio 5.1 (48kHz/24-bit) is atmospheric and easy on the ears, far less subtle than one would expect for a film like this, bit certainly no slouch. When it needs to rock, it rocks, with big, extended lows and just enough discrete sound effects panned through the room to engage us. Dialogue is clean and clear with no hints of crackle/clipping.
Supplemental Materials
[Rating:3/5]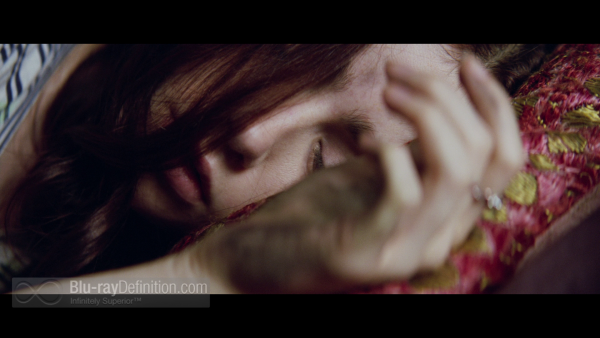 UltraViolet
DVD
Character Lineage – Discover the secrets of The Mortal Instruments by exploring each Faction, Species, Affiliation, and individual character in this interactive feature.
Deleted Scenes (2.35:1; 1080p/24):

Stunningly Attractive
Simon Asks About Demons
Magnus' Party
You Came Back for Me
Jace Confronts Valentine
Luke Tells Truth About Valentine

Featurettes (1.78:1; 1080p/24; 00:29:05):

Into the Shadows: From Book to Screen
Bringing them to Life
Deadly Attraction
Descendants of the Cup
Entering the Shadow World

"Almost is Never Enough" by Ariana Grande ft. Nathan Sykes of The Wanted (2.35:1; 1080p/24)
The Definitive Word
Overall:
[Rating:3.5/5]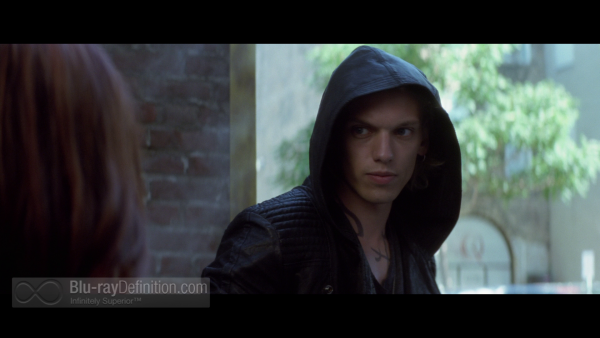 There's so much potential in The Mortal Instruments: City of Bones that is left unfulfilled. It looks beautiful and there are some strong performances, especially from the veterans in the cast, Lena Headey, Jared Harris, and Jonathan Rhys Meyers, but ultimately it is a visually stunning, forgettable throwaway.
Additional Screen Captures
[amazon-product]B009AMAL1W[/amazon-product]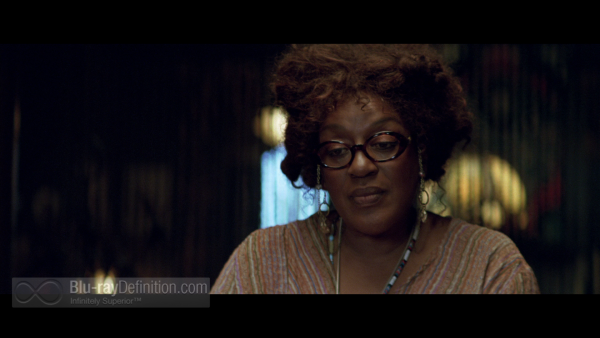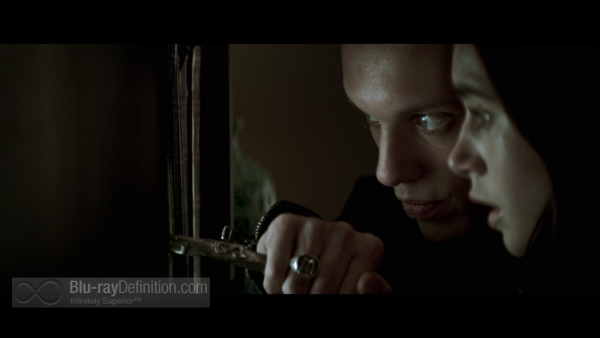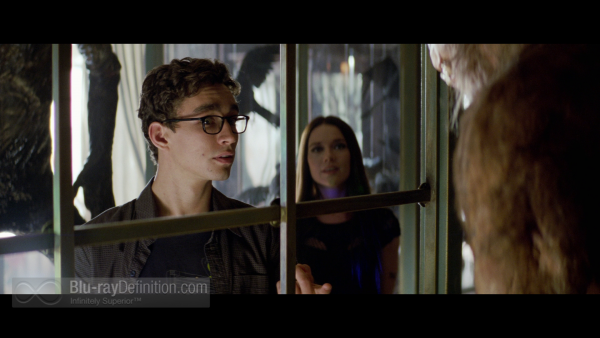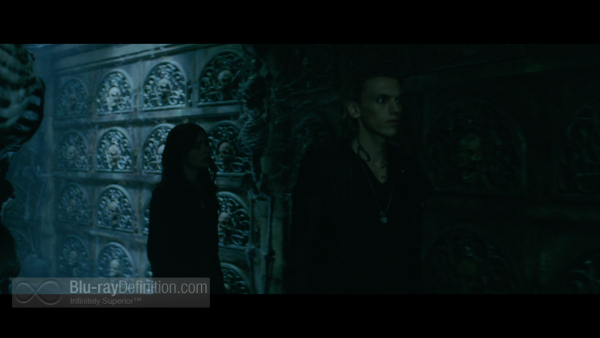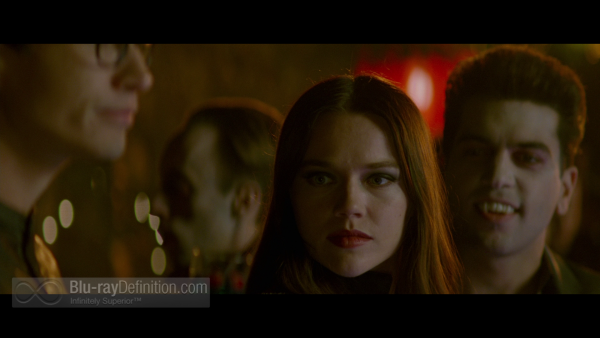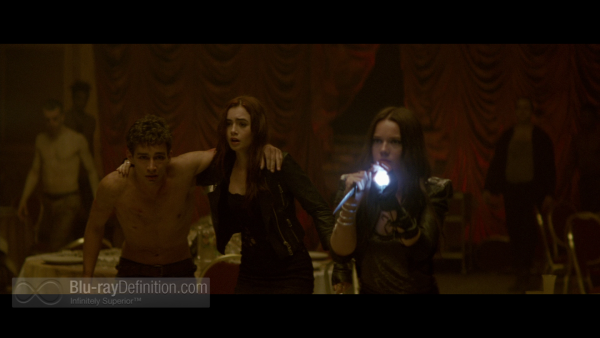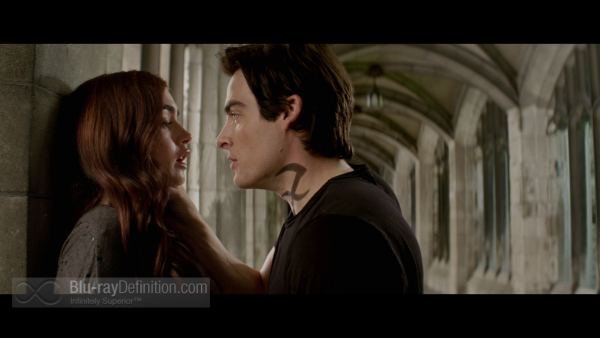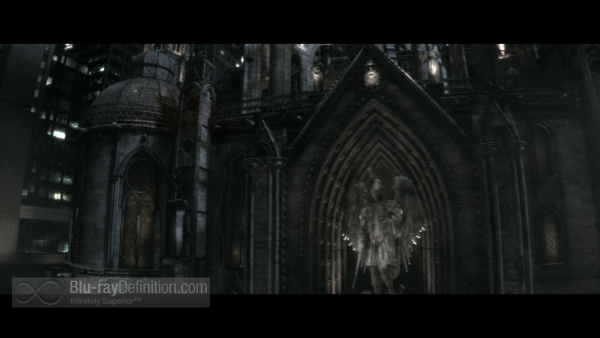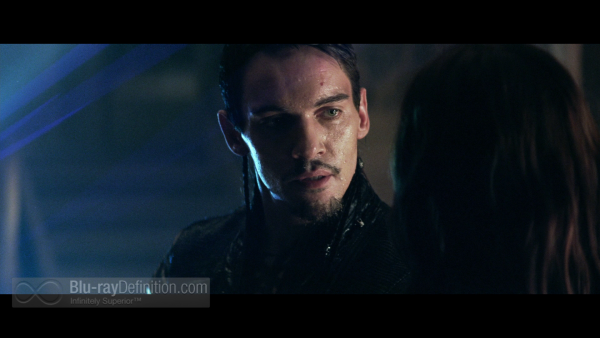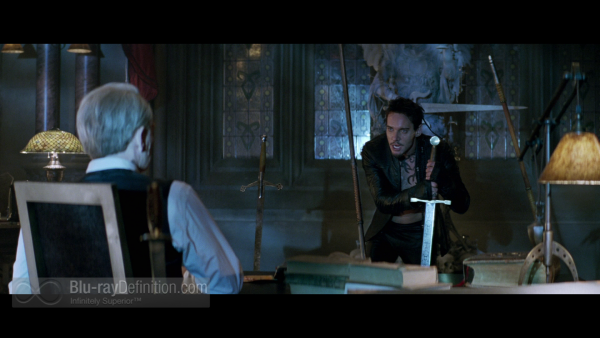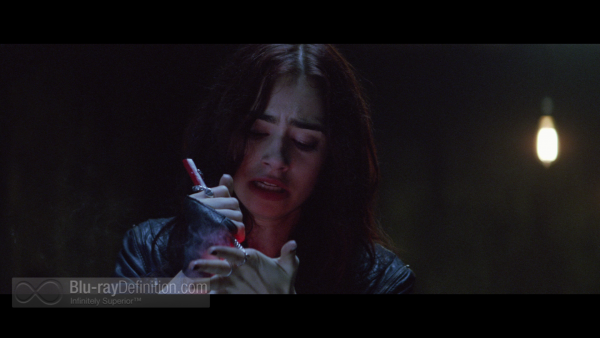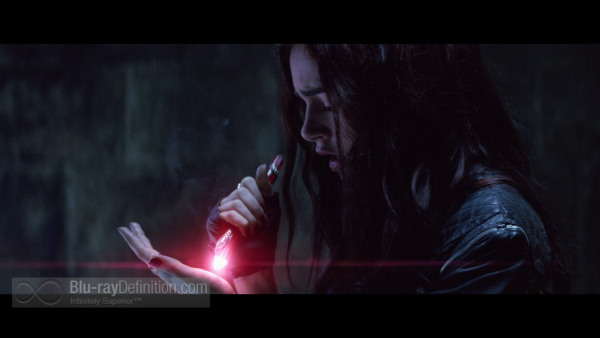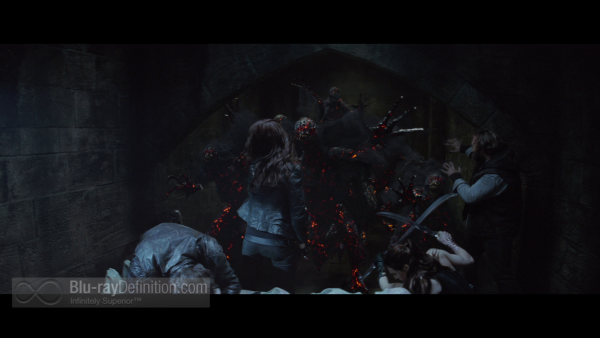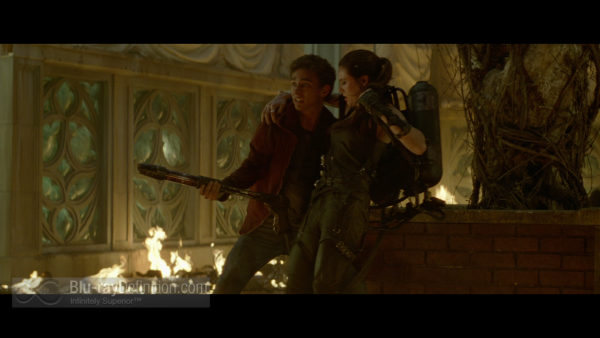 [amazon-product]B009AMAL1W[/amazon-product]