– (mobile OS scroll to bottom)

The Film
[Rating:4/5]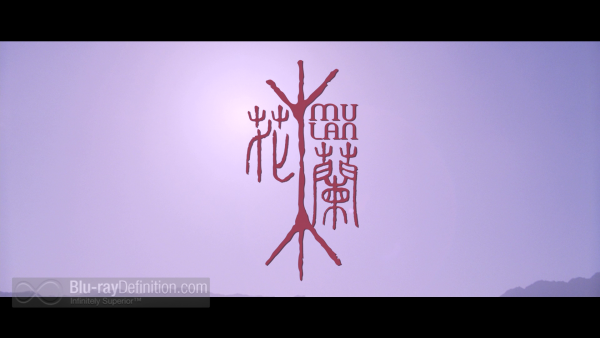 Mulan: Rise of a Warrior (Hua Mulan, 花木兰) is director Jingle Ma's take on the famous Chinese legend of Mulan, which, thanks in big part to the animated Disney film, is known around the world today. The beautiful and talented Zhao Wei (Painted Skin: The Resurrection; Red Cliff) steps into the titular role in this particular adaptation of the legend, from a screenplay by Zhang Ting.
It is the 5th century AD and the ruling Wei dynasty, under constant threat from Rouran tribes pillaging the grasslands in the North every summer season has issued a decree. Every military family must send a male to join the armed forces to fight the Rouran threat and eliminate the invading hordes once and for all. Mulan's father Hua Hu (Yu Rongguang) insists on enlisting even though he has been seriously ill for awhile. In order to protect her her father and her family from repercussions, the strong-willed Mulan who, herself, has been trained in kung fu ever since she was young, in itself unusual for girls at the time, takes her father's armor and steals away in the night to enlist in his place. It's in direct violation of the law banning women from going to war and even being in a military camp, which is punishable by death. So Mulan, dressed like a man, pulls off the rouse, but not without the help of a childhood friend from her village, Tiger (Jaycee Chan), and eventually Wentai (Chen Kun), who will become her closest confidante and love interest. She will spend the next twelve years proving her military skill, rising through the ranks, but not until a crucial, heartbreaking turning point that threatens her love for Wentai and the lives of those under her command.
Equally epic and melodramatic, Ma's account of the legend is visually stunning and emotionally moving, thanks in no small part to the nuanced performance from Zhao Wei, who is both commanding and feminine. If Hua Mulan fails anywhere, it is in the screenplay's inability to properly explain if Mulan is successful at keeping her gender a complete secret, or if the men around her just respect her military genius so much that they manage to overlook it. A scene at the end seems to imply that she was exposed long ago and the emperor knew, but no one during the film ever mentions this, outside of the person closest to her, Wentai, of course. It is a little off-putting, considering Zhao Wei's hyper-femininity makes it impossible to suspend belief that she could ever be confused for a man, or even a young boy. That aside, this is a classic, sweeping Chinese epic that has little to quibble over, and the story of Mulan continues to be a fascinating one, no matter how many times it is retold.
Video Quality
[Rating:4.5/5]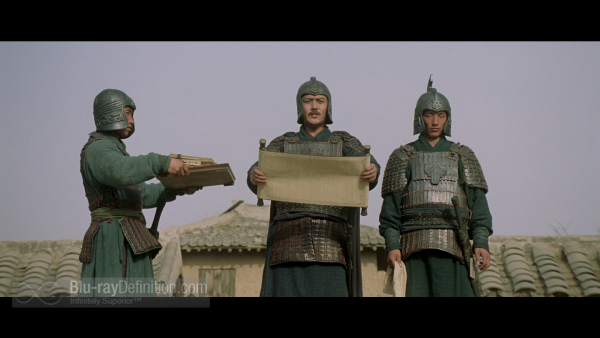 The Super 35 film source is handled well in this AVC/MPEG-4 1080p encodement on Blu-ray from FUNimation Entertainment. The film itself does have just a bit of a high level of grain, but that's not necessarily a bad thing. We get lots of natural texture and detail, beautiful color saturation, a strong amount of contrast, and fine nuances in this transfer. Just check out all the detail one can make out in the armor and how far into the background in many of the shots the detail extends before trailing off.
Audio Quality
[Rating:4.5/5]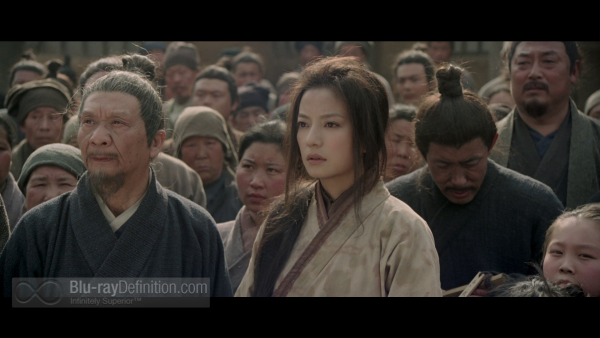 Equally strong is the Mandarin Dolby TrueHD 5.1 soundtrack that offers lots of headroom, isn't mastered to the absolute loudest levels, but it captures the quietest atmospheric sounds to the loudest booms with ease. There is ample low end, but it doesn't really extend way down to the lowest frequencies. Overall, the mix is nicely balanced, especially during the epic battles and the mastering doesn't tweak the high end, so the numerous clashes of metal blades don't become fatiguing. An English dub in Dolby TrueHD 5.1 (48kHz/24-bit) is also included.
Supplemental Materials
[Rating:2/5]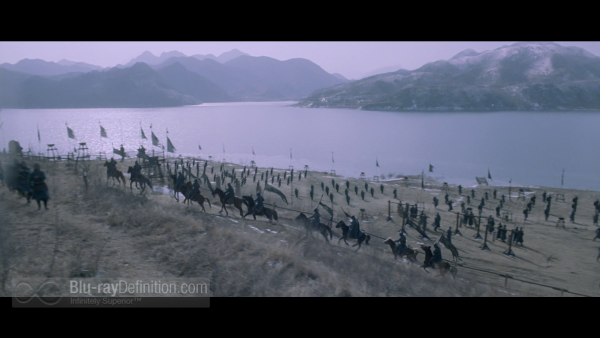 The Making of isn't worth much, but there is an hour-long featurette proving interviews with the cast and crew that is worth checking out.
The supplements:
Making Of (1.33:1; SD; 00:14:57)
Interview with Cast and Staff (1.33:1; SD; 01:11:21)
Original Trailer (2.35:1; 1080p/24; Mandarin Dolby TrueHD 5.1)
FUNimation Previews
The Definitive Word
Overall:
[Rating:4/5]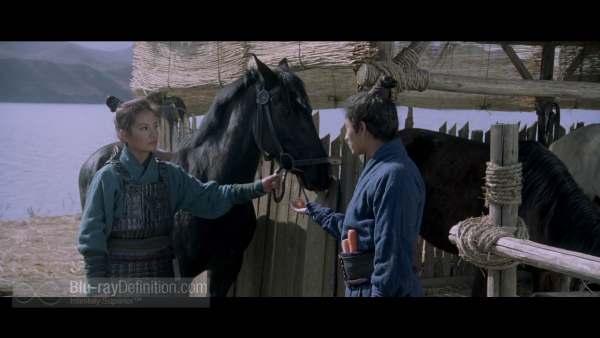 Zhao Wei's wonderful performance and a balanced directorial approach make Mulan: Rise of a Warrior a rousing, and emotionally powerful film. The visual sweep, romantic subplots, and epic scale are perfect home theater entertainment, all done superbly well in this Blu-ray from FUNimation.
Additional Screen Captures
[amazon-product]B00DJ5IORY[/amazon-product]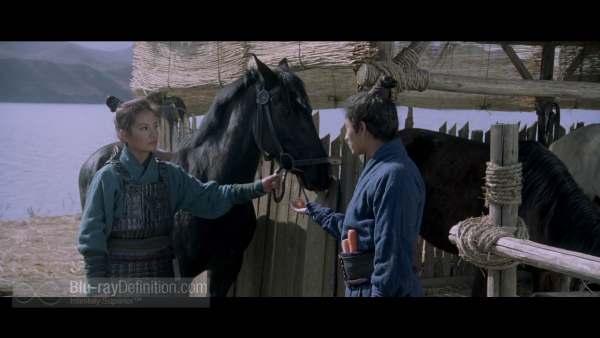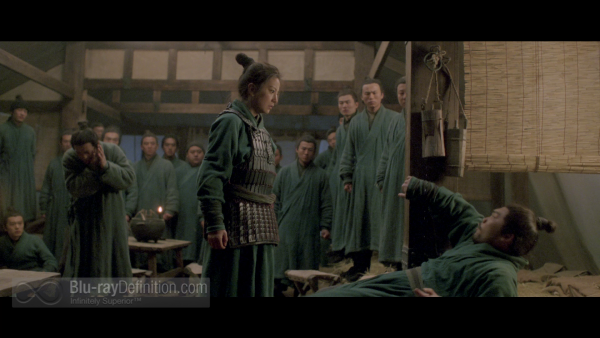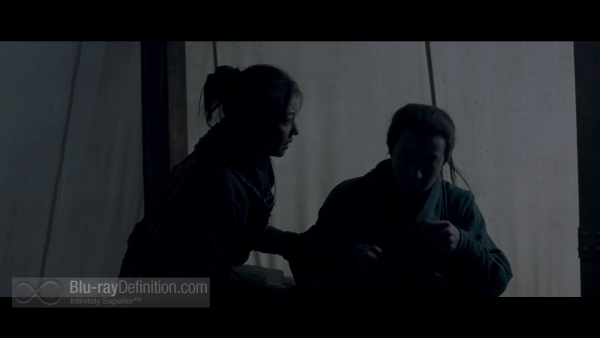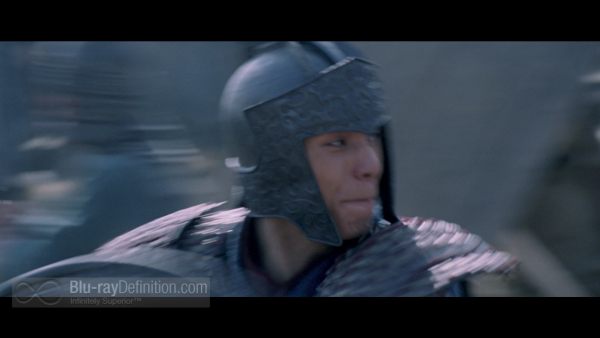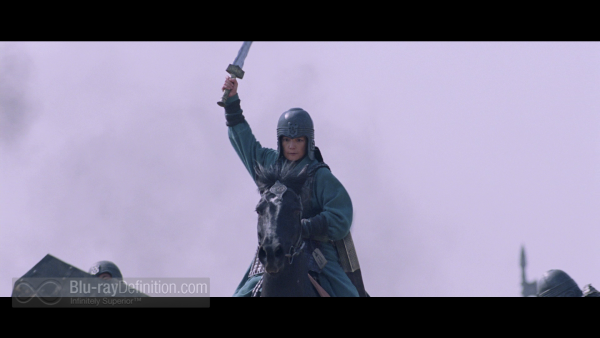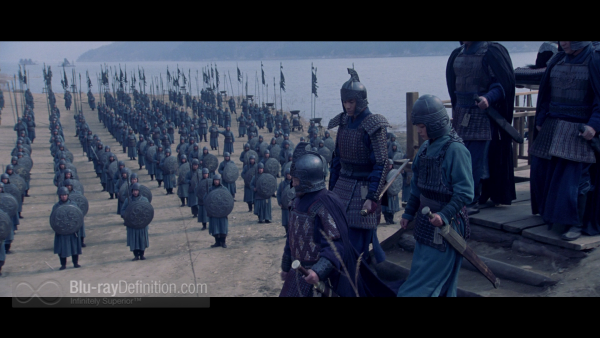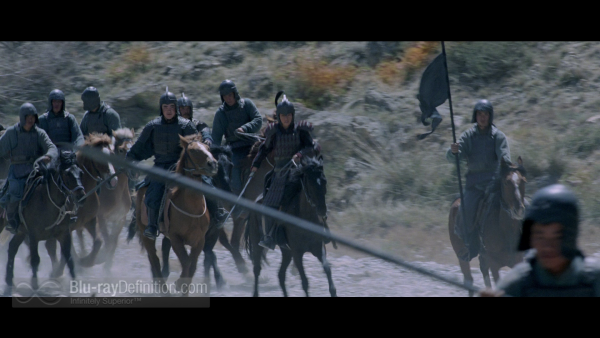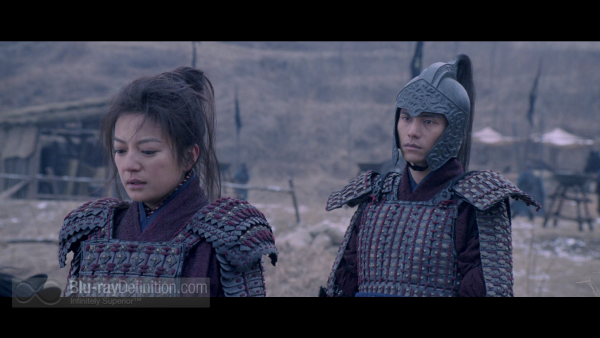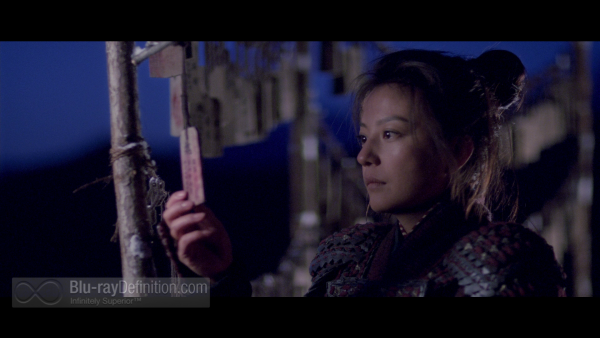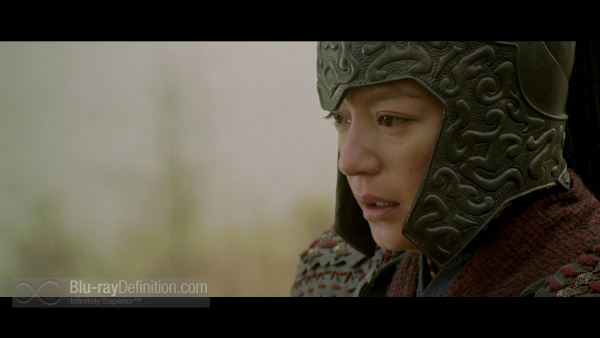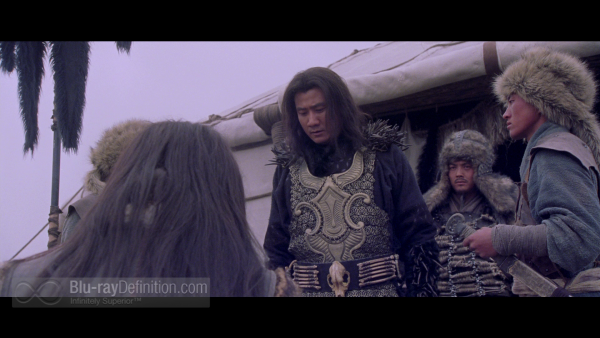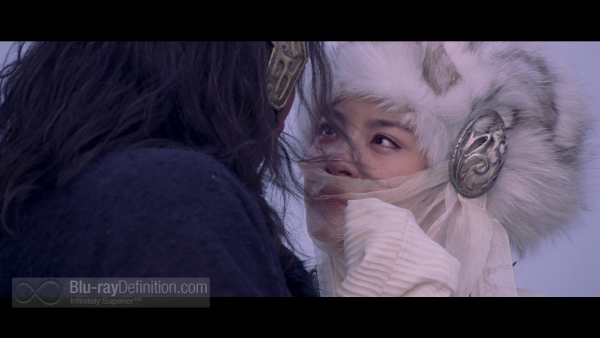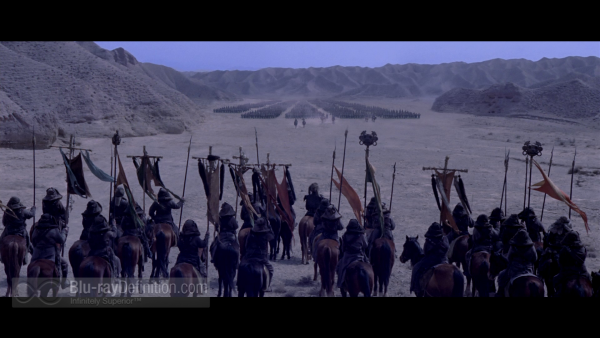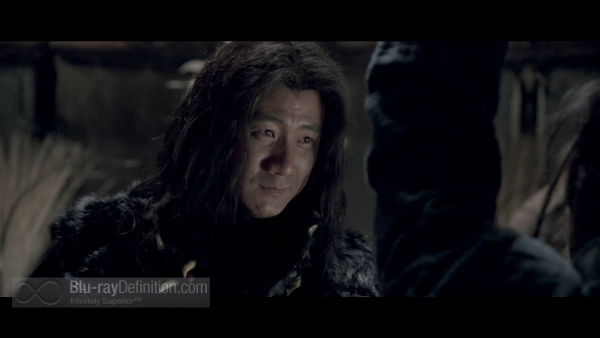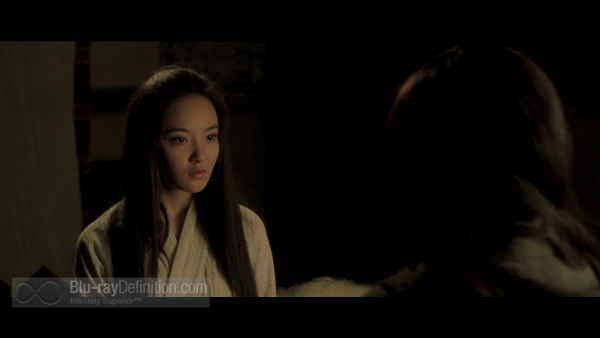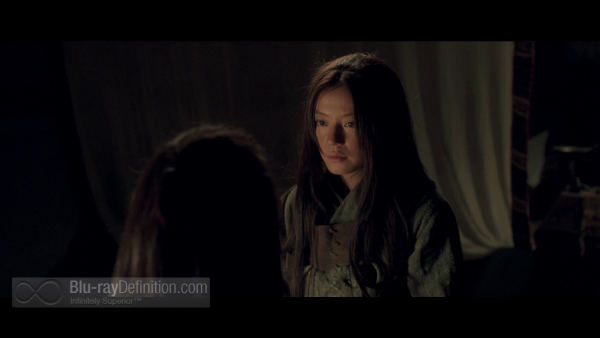 [amazon-product]B00DJ5IORY[/amazon-product]