– –

The Series
[Rating:4.5/5]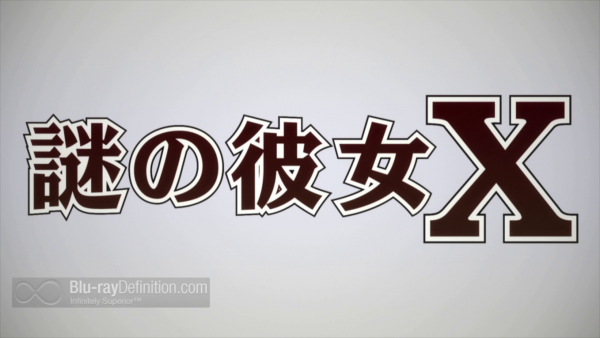 Based on an original manga, this romantic comedy/high school drama is likely to be one of the weirdest stories you're likely to come across. Focused on the relationship between strange transfer student Urabe Mikoto and awkward high school boy Tsubaki Akira, the two find themselves bonded when Tsubaki tastes Urabe's drool and comes down with a flu-like illness. Urabe tells him it's lovesickness, and that he has become addicted to her drool, and upon tasting her drool again he instantly recovers. From there, the story follows their slowly progressing and secretive relationship, which involves mainly swapping each other's drool, which somehow grants them the ability to sense each others feelings and see each other's fantasies. It gives a whole new meaning to the term "swapping spit". But getting beyond the ick factor, Mysterious Girlfriend X offers up two compelling characters in Urabe and Tsubaki. Urabe gives off a serious outcast/Goth-girl vibe, and one almost expects the story to take a turn into the paranormal, yet it never does. It remains grounded in the realm of realism, being a rather slice of life coming of age drama about a girl and boy awakening to  their desires. Tsubaki, meanwhile,  seems the typically clumsy high school boy, uncomfortable in his own skin and clueless around girls. He's the sort of guy that one can't help but root for. Other tertiary characters are added along the way to help liven things up, such as Oka Ayuko, girlfriend of Tsubaki's best friend who's totally fascinated with Urabe and helps to pull her out of her shell. The visual style of the series is one of its strongest attributes, with colorful fills and character designs reminiscent of the classic Tenchi Muyo! series, only more modern and detailed.
Video Quality
[Rating:4/5]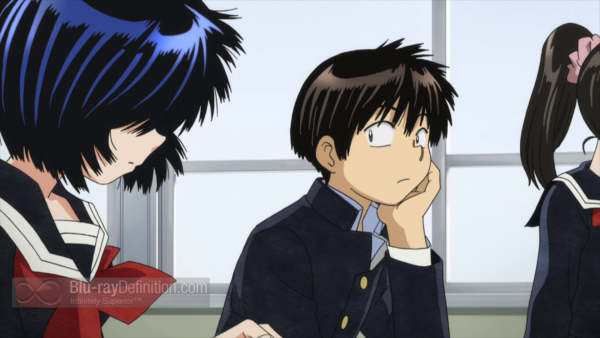 Apart from the slightest hint of softness, this is a very satisfying presentation of the digital animation on Blu-ray in an AVC/MPEG-4 1080p encodement from Sentai Filmworks. The colors are rich, line art is detailed, and there aren't any anomalies such as banding or video noise to speak of.
Audio Quality
[Rating:4.5/5]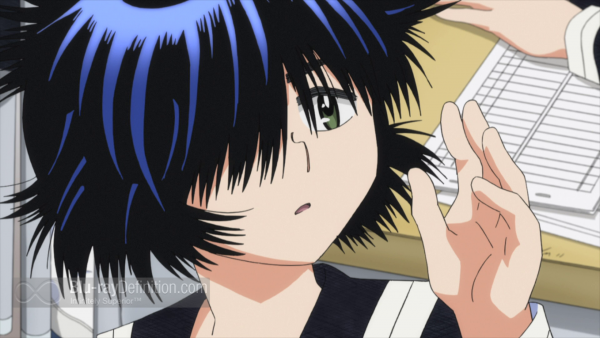 The original Japanese-language soundtrack is included in DTS-HD Master Audio 2.0 stereo (48kHz/24-bit) alongside an English dub, also in DTS-HD Master Audio 2.0 stereo (48kHz/24-bit). Both sound very good with distinct stereo panning and good dynamic range. The dialogue in the English track sounds a little more distant and atmospheric, while the Japanese dialogue sounds punchier. The Japanese voice cast is also, unsurprisingly, more convincing in their roles.
Supplemental Materials
[Rating:1.5/5]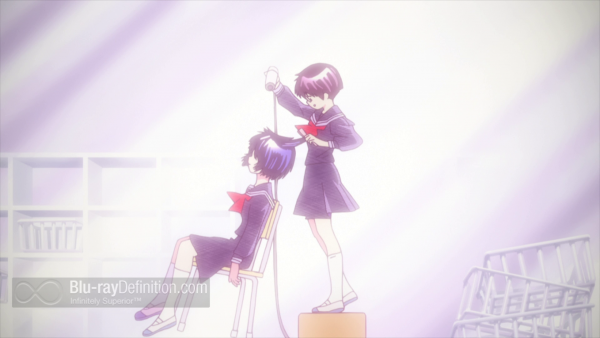 Only the usual clean animations and promotional materials are included. The OVA is not a part of this release.
The supplements:
Clean Opening Animation
Clean Closing Animation
Japanese Promos (1.78:1; 1080p/24; 00:01:05)
Japanese Preview (1.78:1; 1080p/24; 00:01:32)
Also Available on Blu-ray
Disc Credits
The Definitive Word
Overall:
[Rating:4.5/5]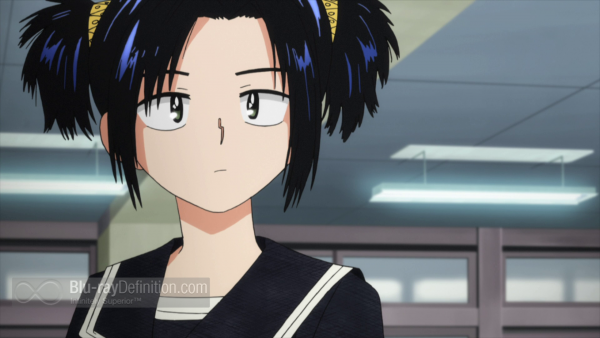 Mysterious Girlfriend X is one oddball series that has one of the weirdest plots I have yet come across in any high school/teen romance anime, so it definitely gets marks for originality. High marks go to this series for the visuals as well for its fantastic character design and colorful world.
Additional Screen Captures
[amazon-product]B00BKBCHFE[/amazon-product]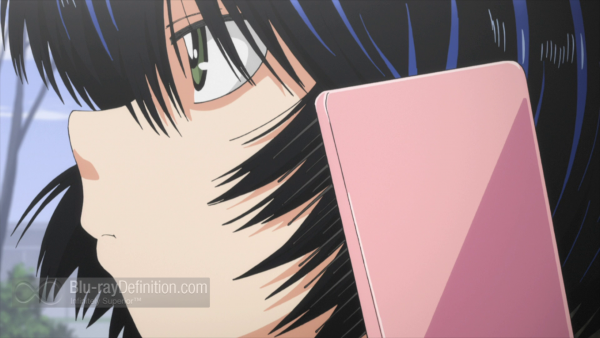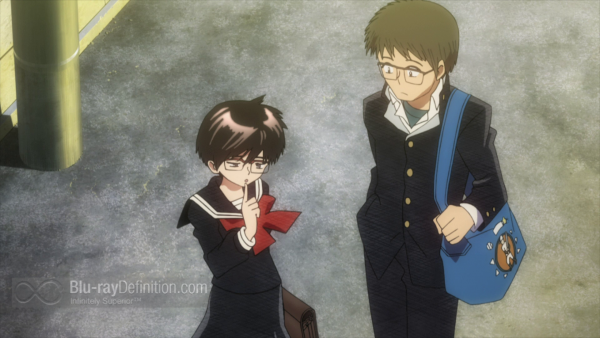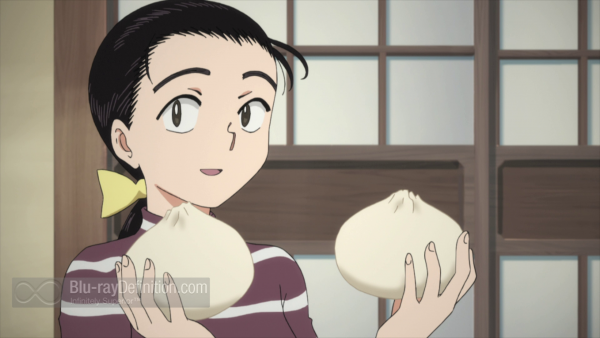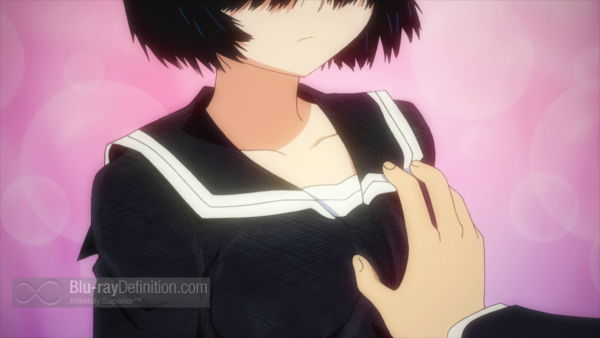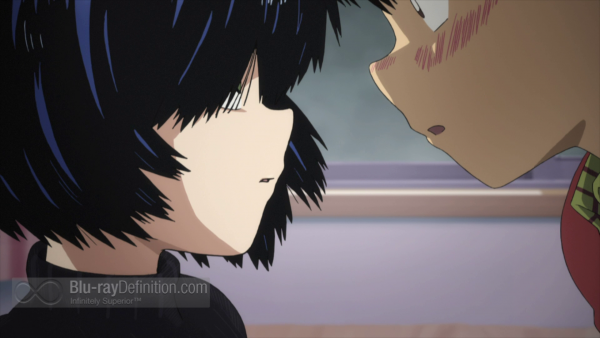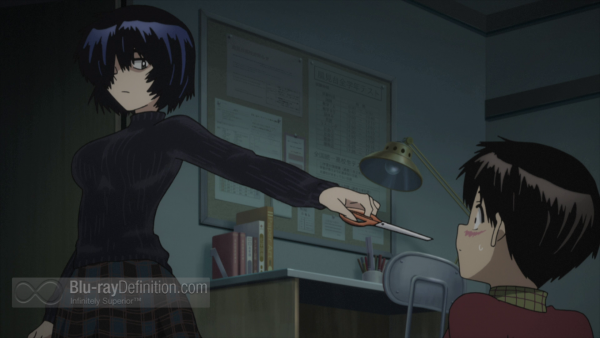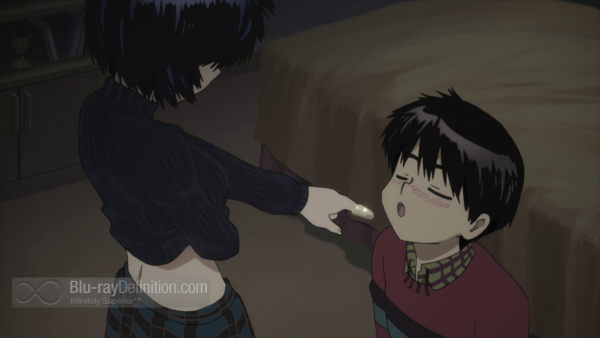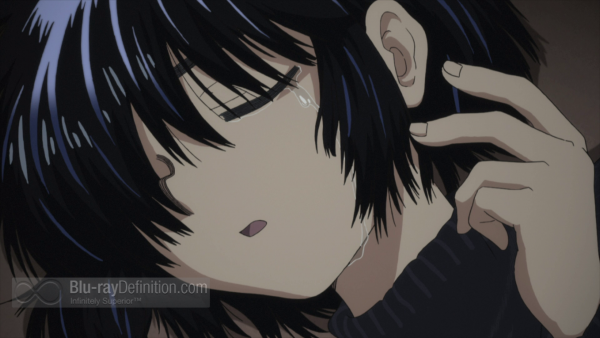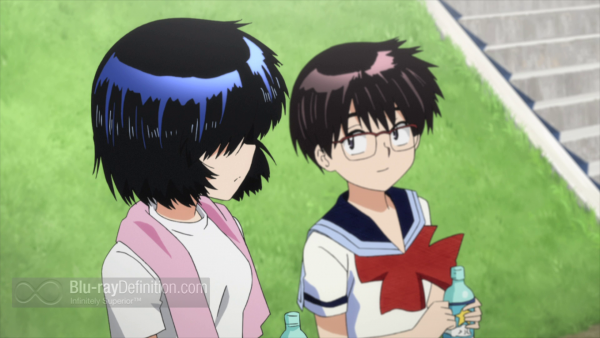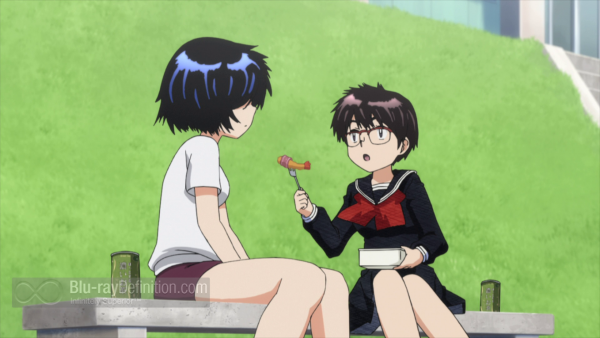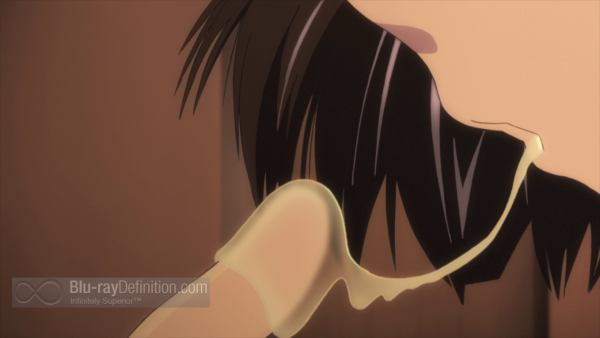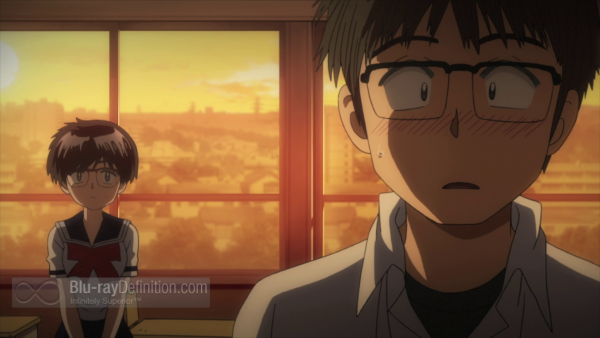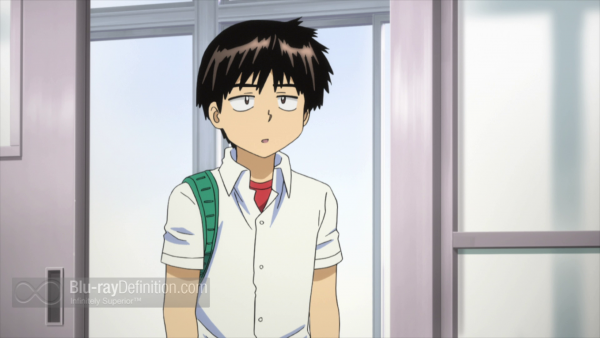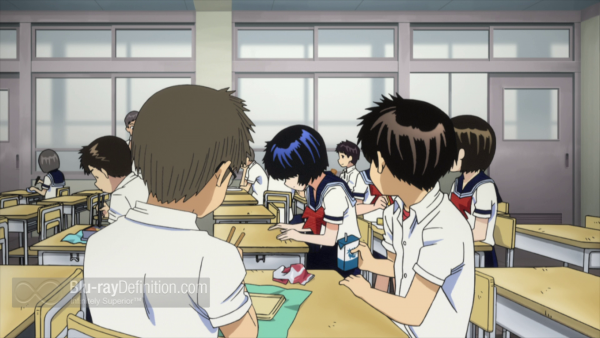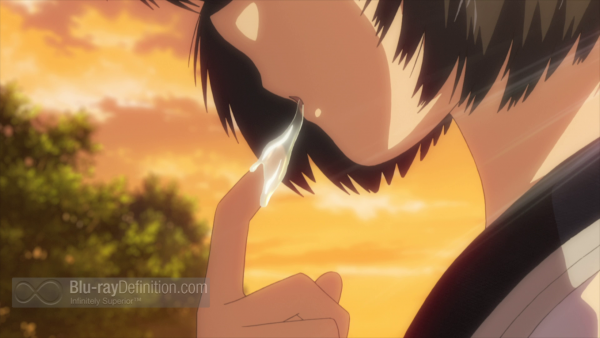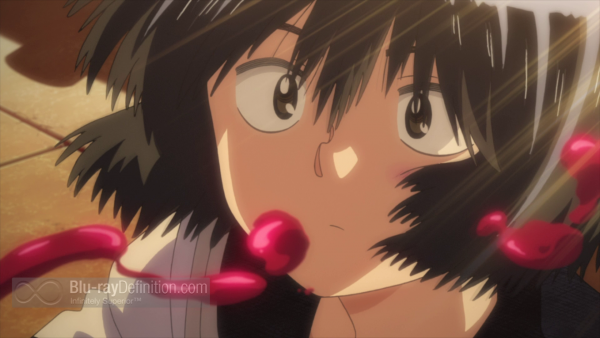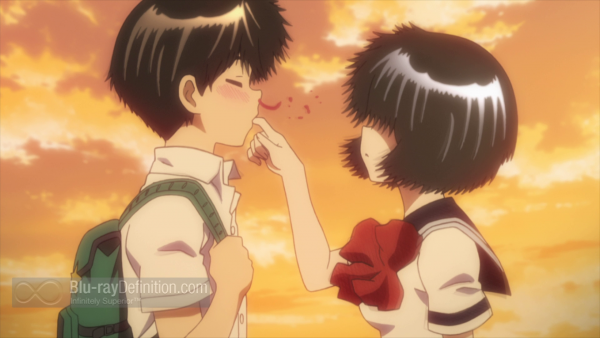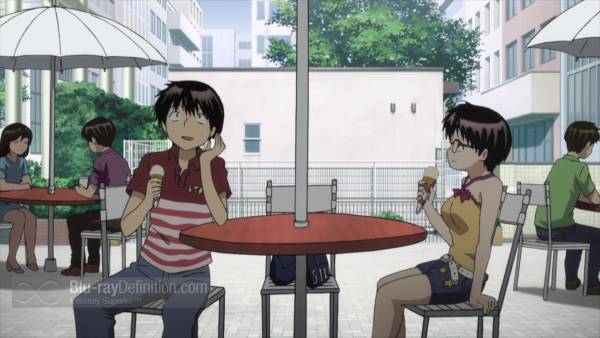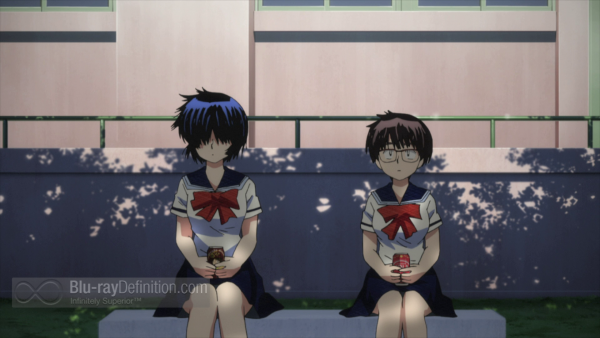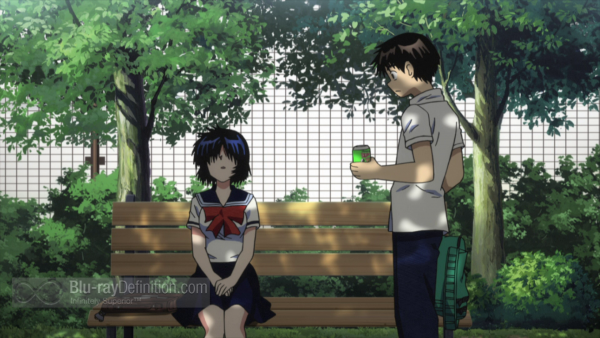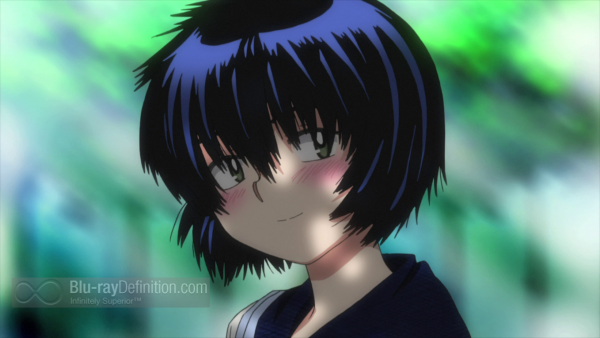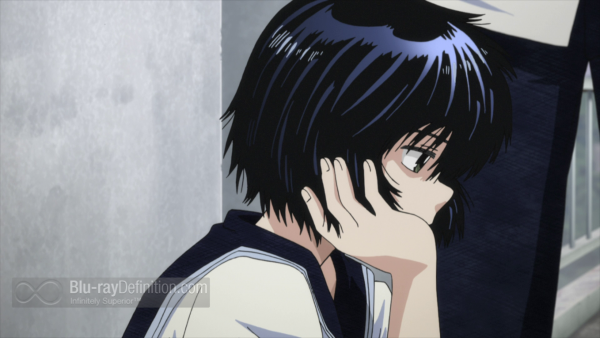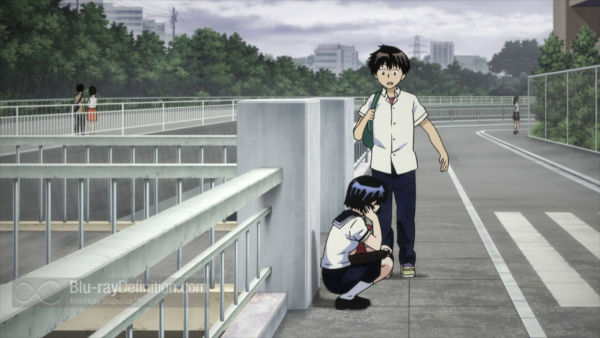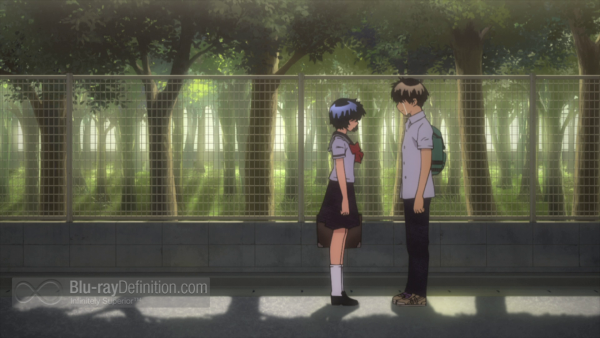 [amazon-product]B00BKBCHFE[/amazon-product]